Hello.
Have you heard of all the "hype" of Luvocracy? It's sort of like a Pinterest, but this one is more for products you like, and other people can buy them directly from your post. I am just starting to use it, so I am not 100% sure. But
this
is my page. I don't have a lot of stuff. So take a peek if you wish.
This weekend is too short, as per usual. Took Gigi to have her nails trimmed and then I did some shopping? I honestly can't remember much now. ha. Did went to Walmart yesterday and bought 80 dollars worth of stuff. 80. Dollars. At. Walmart. OMG.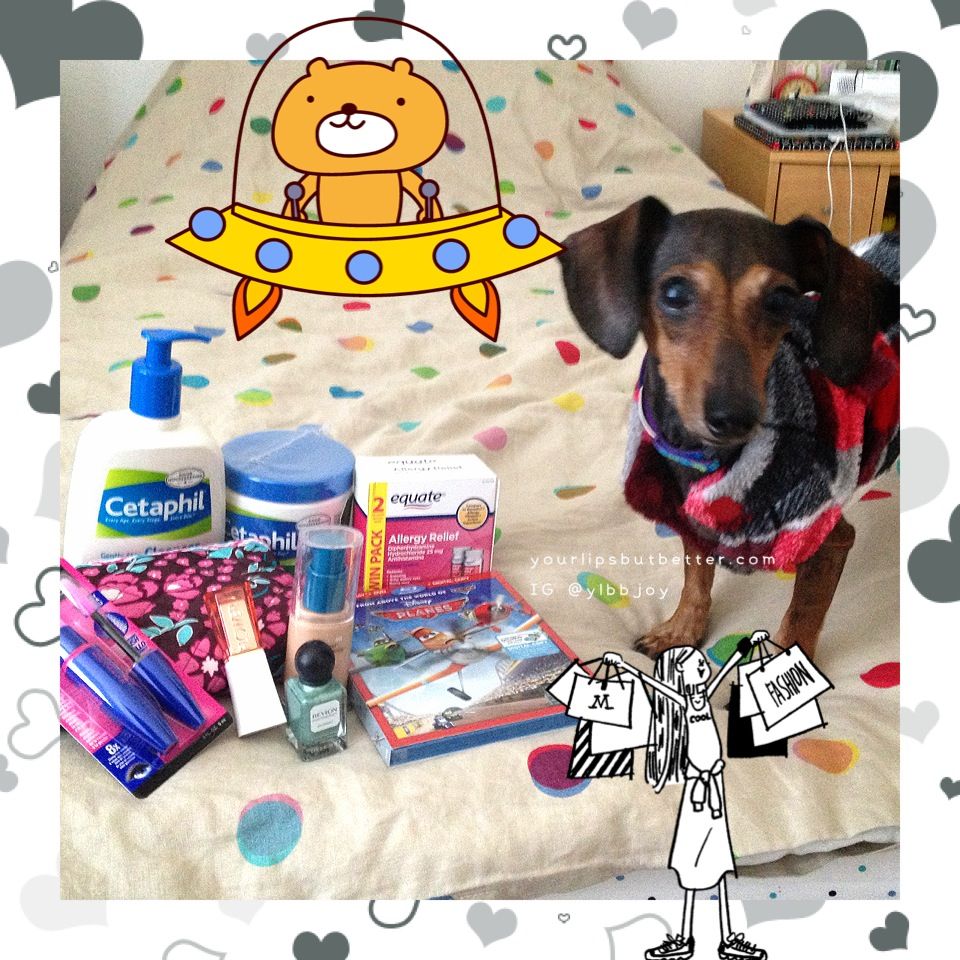 Here are all the stuff... Cetaphil cleanser and cream (I got coupons for both, so that saved me $3), Benadryl-generic (ran completely out, but this 2-pack is a good deal). Makeup bag for my "walking pharmacy". Maybelline The Rocket mascara and Covergirl 3 in 1 foundation (both recommended by
Casey Holmes
. And I tried both yesterday and the foundation is pretty good... I got natural beige and it's a pretty good match. The mascara makes my lashes look WOW. ;) )
Flower Lip Service Lip Butte
r in
Haute Honeysuckle
. And then a bottle of Revlon Parfumerie Scented Nail Enamel. I wasn't going to get any, but I found Wintermint hiding all the way back (It is a DL dupe. And I think someone was actually trying to hide it. But I took this last one. Ha!) And then a copy of Planes. Oh and the sweater Gigi is wearing too. I am happy with my haul, but was shocked how much I have spent!
I also bought a bunch of stuff from Old Navy on Friday too. Scarfs and hat and gloves (with a hole! Not my first time) etc. Stuff for the cold weather.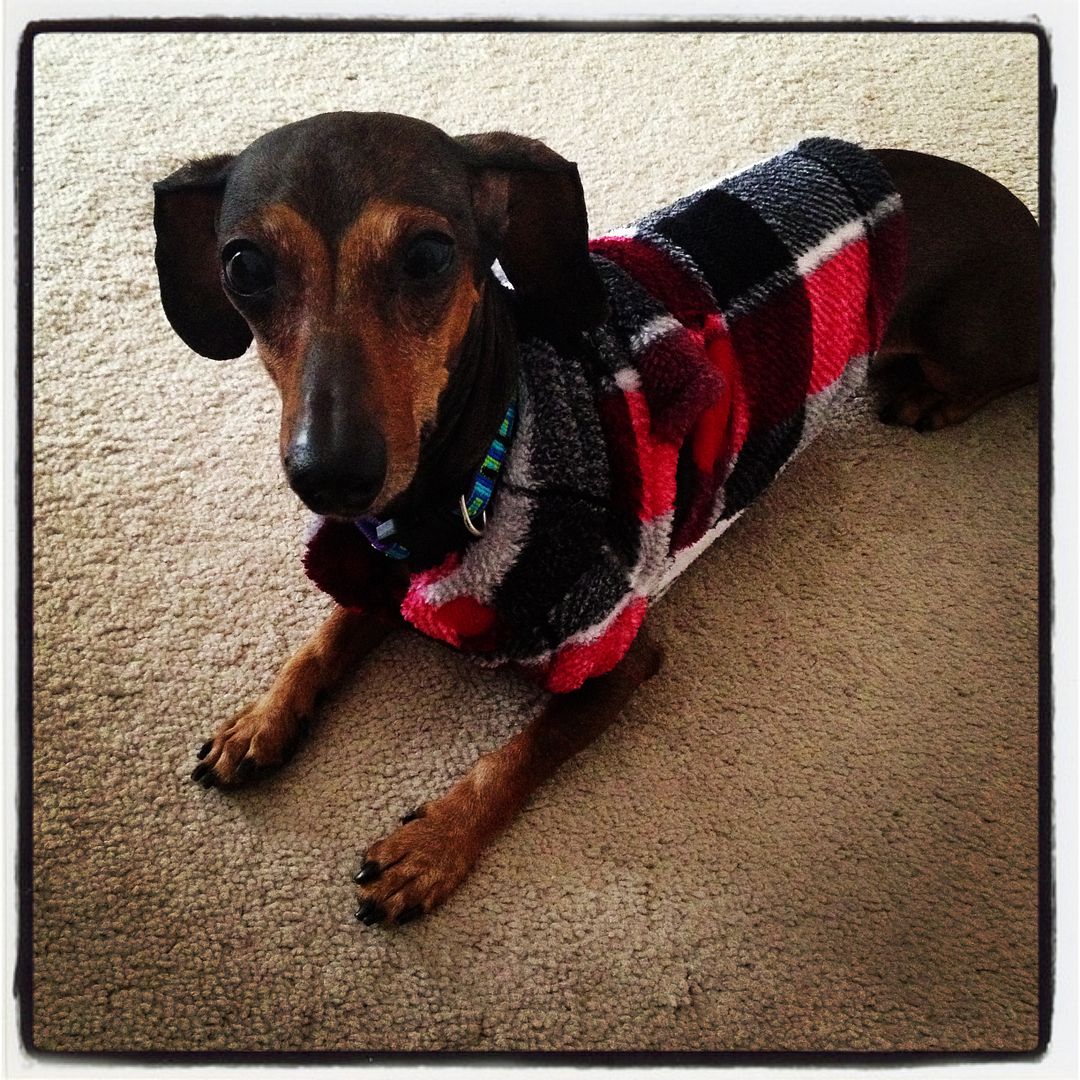 She looks so ridiculously cute in her new sweater. At $4.97, I am going to see if I can find another one for her. It's so soft and fits pretty well.
My eczema is being a PITA again. It was getting better, but the blisters came back again... just like last time. It seems like every time it gets better, the blisters came back literally the next day. :( I am so mad. I am so thankful that Gigi is healthy and has no skin issue. Thankful for my haul too while I am at it.
And I did missed Doctor Who's 50th. Looks like it's actually in cinema with 3D option! But I already preordered the DVD. Go me! Thank you Gigi for this Christmas present. LOL.