I have been keeping tracking of items that I have finished for a long time and never knew that people would do YouTube videos about those. Ha! But that makes sense, if you used up something, at least the product has to be a little bit good. So I am doing a little blog post on my empties. These are just the ones I have kept for the record and I have used up many many items before this.
Metaderm eczema cream--actually I used up a 32oz bottle and my initial 6oz tube. I already bought another big one.
Metaderm eczema soothing spray--I have already used up a 2nd bottle and I am already on my 3rd!
Chagrin Valley Goat Milk Honey Oatmeal soap--I have used up many many bars of CV soaps, just another one. I like all natural soap.
My own mix of shampoo: It's for my eczema. It's half TGel and half TSal. I have used this mix for at least over a year now and it works for me. I am so thankful for this.
Booda Butter. It's all natural and smells like chocolate. I used this at night with my gloves. I have finished at least 2 small tins.
Aloe infused gloves. As seen above. I now need to wear them at night, or else my hands hurt like crap when I wake up. (This is more like fav, rather than empties, though I did buy 2 more pairs to rotate). My very first pair is very very worn, so it could go bye bye any day now.
Babyganics eczema wipes. Used up like 2 boxes already. I have bought quite a few boxes as back up already.
I also have a MAC blotting powder that is on its way out, but there is still a thin ring around the pan! LOL. I have already opened a new one and have also been using Maybelline Matte Dream Powder and Revlon's colorstay powder too. Can't have too many matte powder around.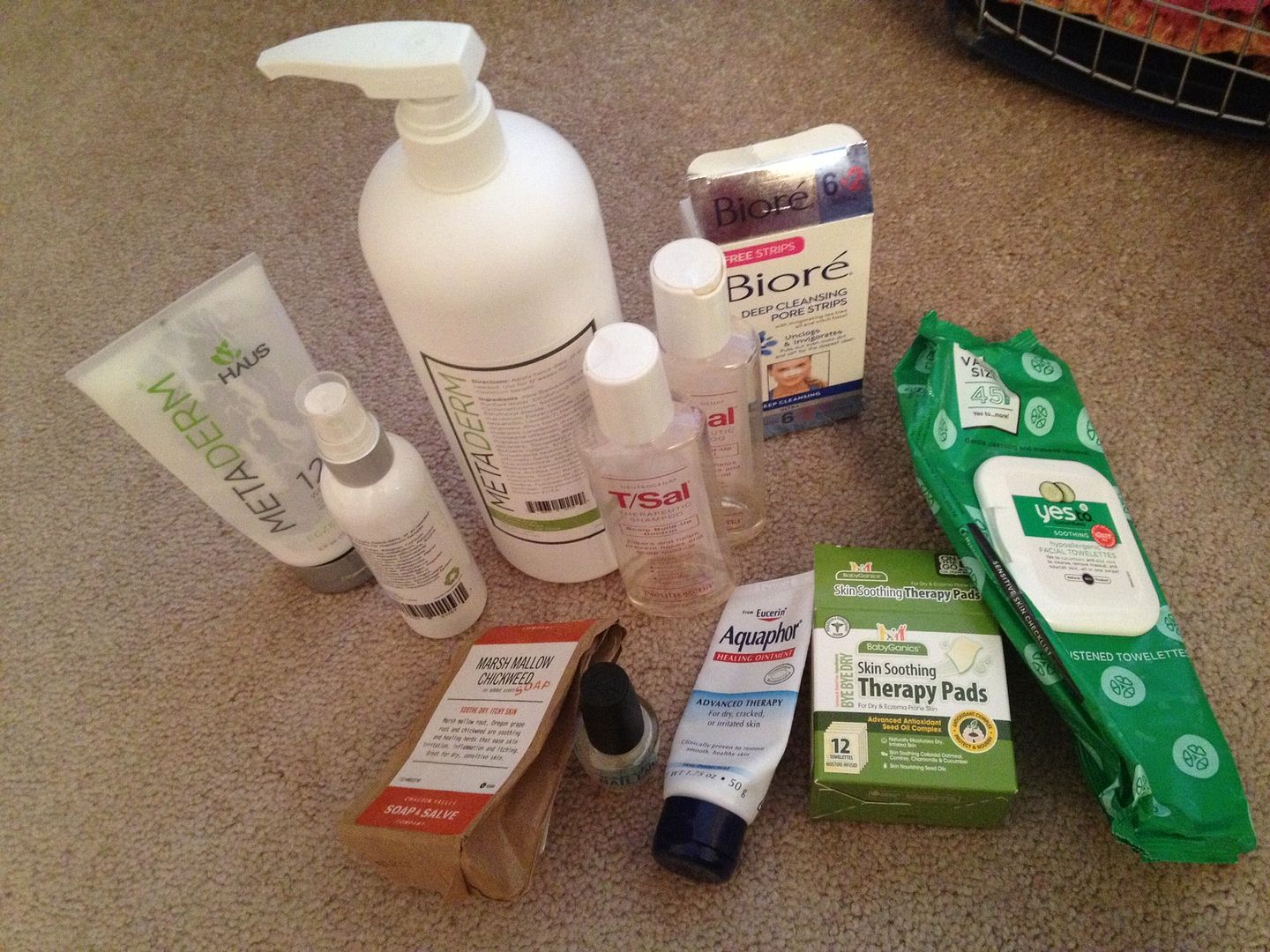 So these are some of the empties I saved up and remember. :D I will do more when I collect more empties. I am enjoy doing it!