I am a girl of many "identities". One of them is BAG LADY. I love bags... handbags, purses, totes, pouches etc. I just love them. I have a lot of old ones and new ones and I also had given a lot of them away. Anyway, I LOVE THEM. So many uses and I am in love. ha.
I wanted to bring my regular big iPod with me to work, and I want to put it in a pouch. And I was looking into my stash (I have them everywhere!) and then I rediscovered this one I have bought. Yay. It's padded and has dachshunds on them!!!!!!!!!!!!!!!!!!!!!!!!!!!!!!!!! Adorable, right? I got this from Etsy and I am pretty sure I got it on sale. SCORE!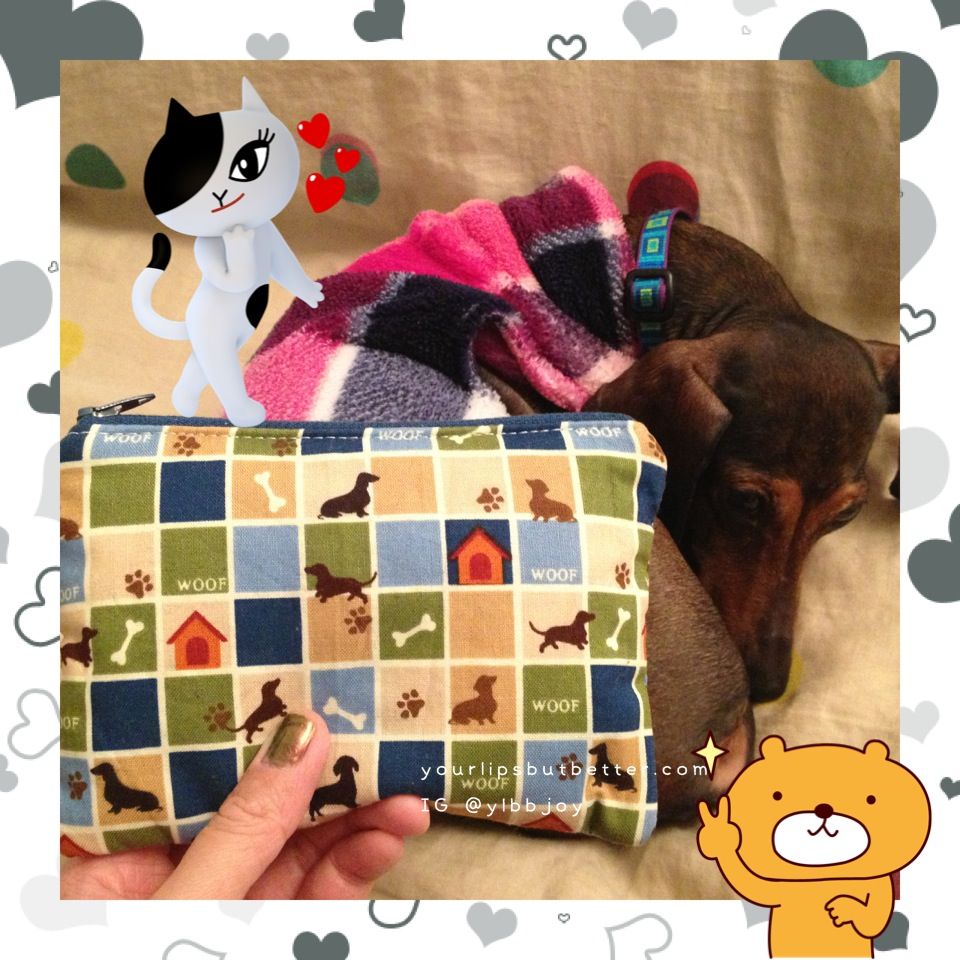 Speaking of them, I also wash them. I have been putting them in those mesh protective bag when I decided to give them a bath. Works quite well.
So I am a happy bag lady. :D
And another bonus pic of cutie Gigi.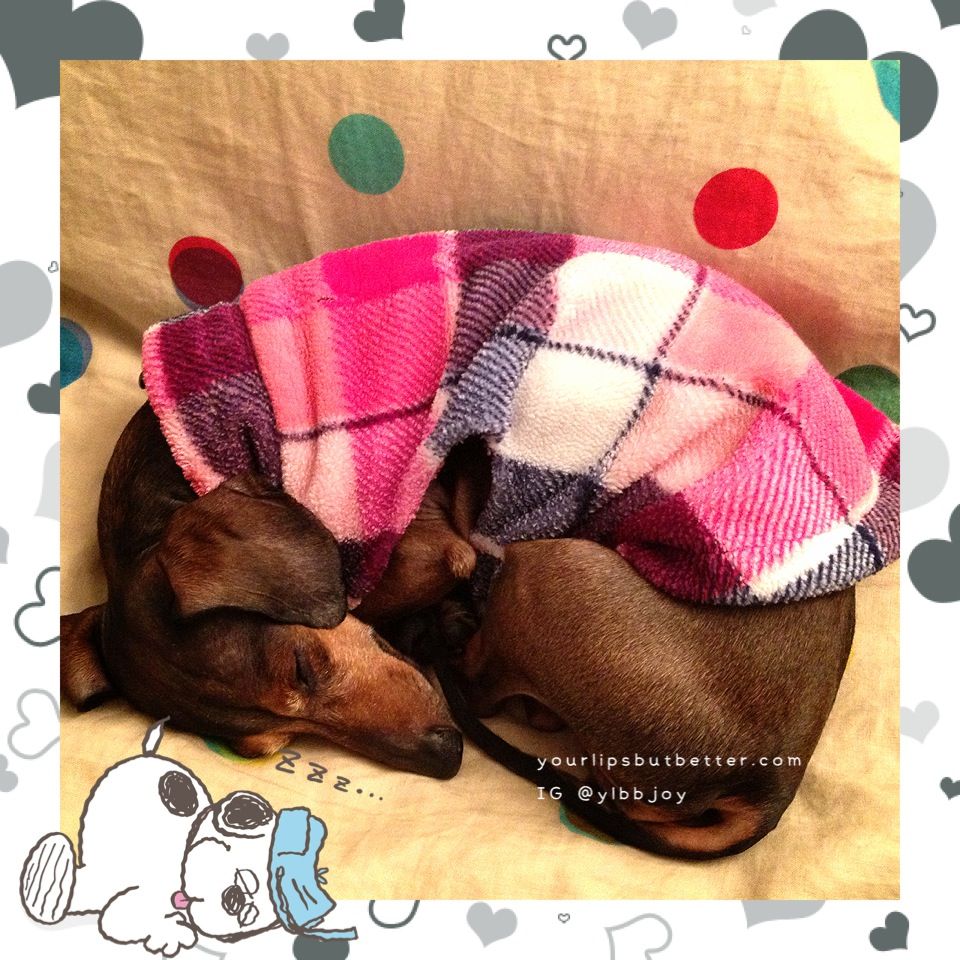 She is snoring!