Today I am not feeling my best. Emotionally. 2014 has not been on my side so far. I am just not feeling it. And I do not like this feeling. Again, I am intentionally and deliberately CHOOSING happiness and joy. In with the gold, out with the black. That being said, let's move onto more interesting stuff.
Well, it may not be that much more interesting. Lately I am more into lip gloss, which I am not that into. But here are 3 that I have in my purse and that I actually like. Interestingly enough, they are somewhat very similar. They are not SUPER pigmented. I am always going for the natural look, so this suits me.
They are Flowers Lovely Lotus; Maybelline Caramel Infused and NYX Tiramisu.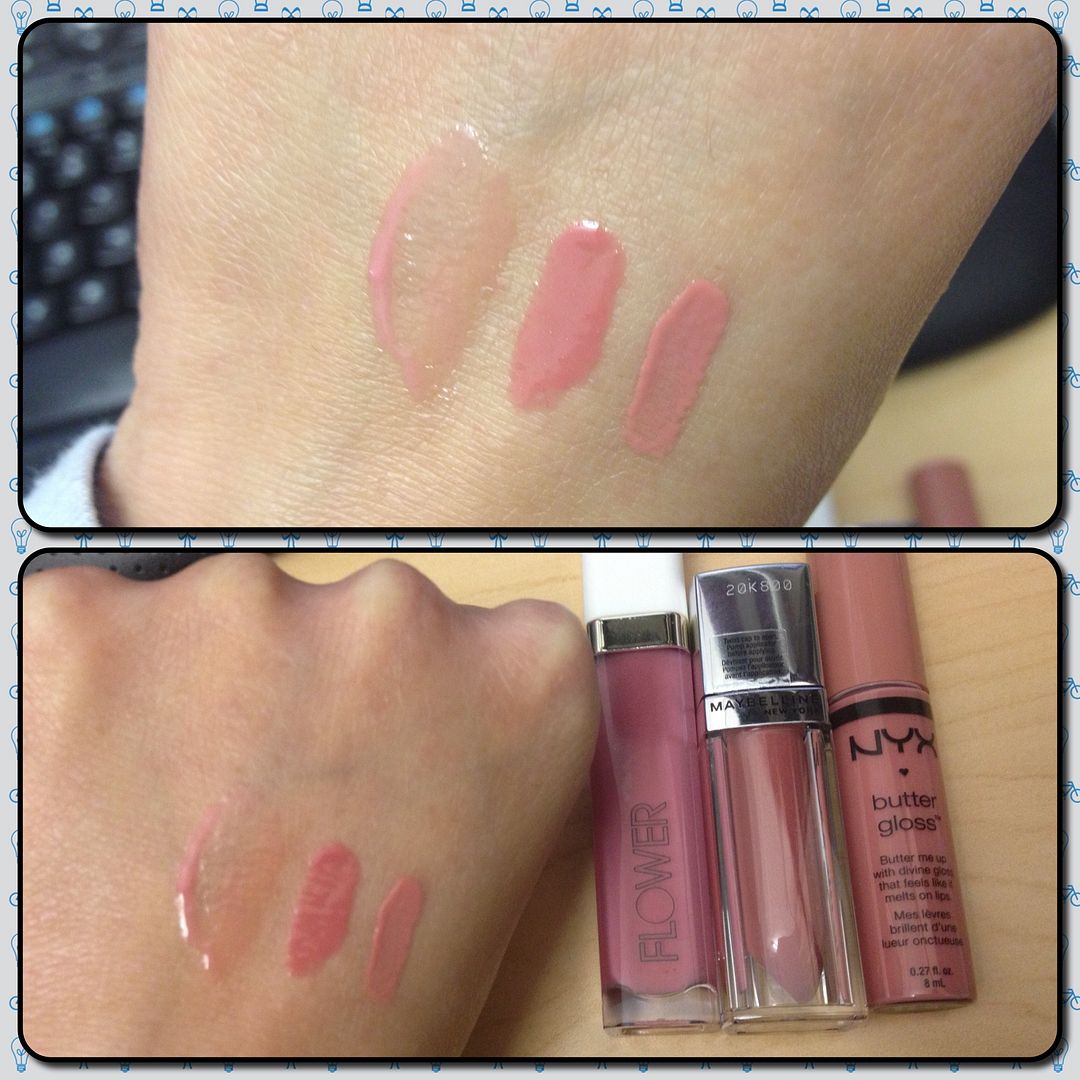 On the lips Flower is the most sheer. Maybelline is the most glossy and NYX is in the middle of the road.
They are not sticky and are quite nice. They are all under $10.