So I finally watched the regeneration episode of Matt Smith. Awww. I did't cry. Because honestly, there are things that I was a bit confused. LOL. But I am all good now and I will miss Matt very much.
I really enjoy warm and dry and clear weather. There are frost this morning and some ice (?) and I do not like it. Freaks me out. Being from a subtropical weather, this is already too much for me. :P I should move to CA or something. I know WA already is mild, but like I said I am from subtropical and I am a chicken.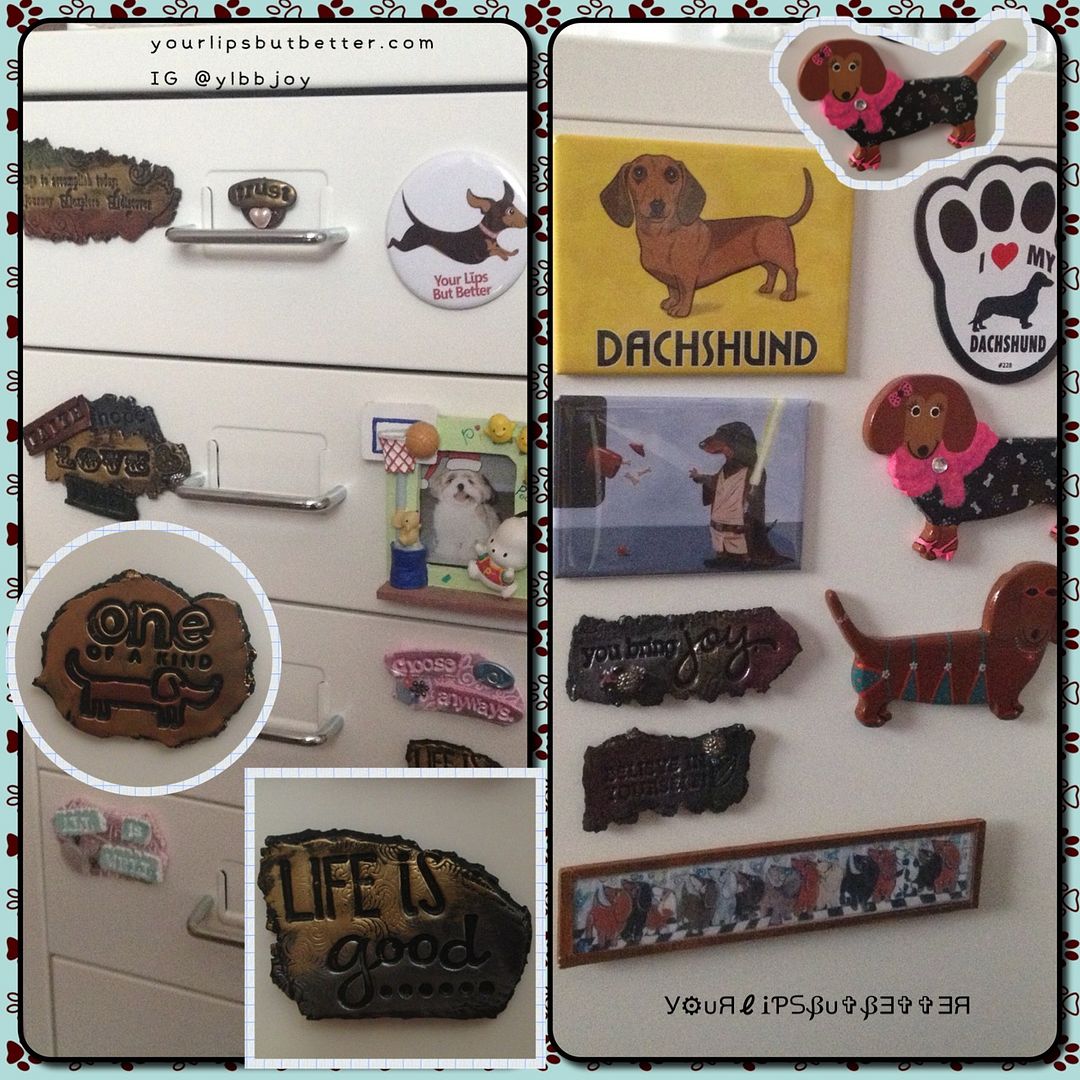 One good thing about owning a Helmer is that is the perfect "system" for storing nail polish (or really whatever you want) and that it's metal and I have a perfect place to host all my magnets. :D These are only some of my collection. Lots of dachshunds and inspirational ones.
We went to Salty's for brunch on Saturday. The food is good, but I am having enough. Do you know they charge an automatic 20% tip? Geez.