Aren't you tired of all these E-$h!+? I am. It's an ugly roller coaster ride. I have already know that it can not be cured, but managed. It won't kill you, but certainly can ruin your life. I have been keeping track on this blog and also on a real journal thingy. :) It will be beneficial to myself and fellow sufferers.
I thought I was getting better, but then something else shows up. I am kind of fed up. But I still am not give up. I continue try different things and continues my research... which you have seen on some of my posts. I will update on this blog on this educational journey.
So last night, it was an unpleasant night and I was being in pain and itchy... and I had to stay home today. Eczema is not "just a rash"... it's way more serious than that.
Last night I tried bleach bath again, I *think* I did feel better. It didn't completely wiped out the evil E... but I thought I felt better. I will post more when I tried it a few more times.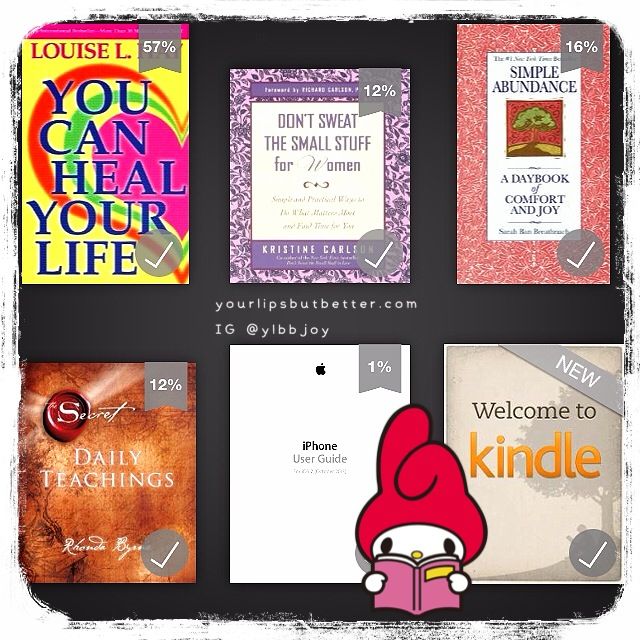 To keep me insane. I put some inspirational/positivity books in my kindle for easy access. I don't always have my paperwhite kindle with me, and that's when the iPhone is handy. I really enjoy having tools to make my life better, easier.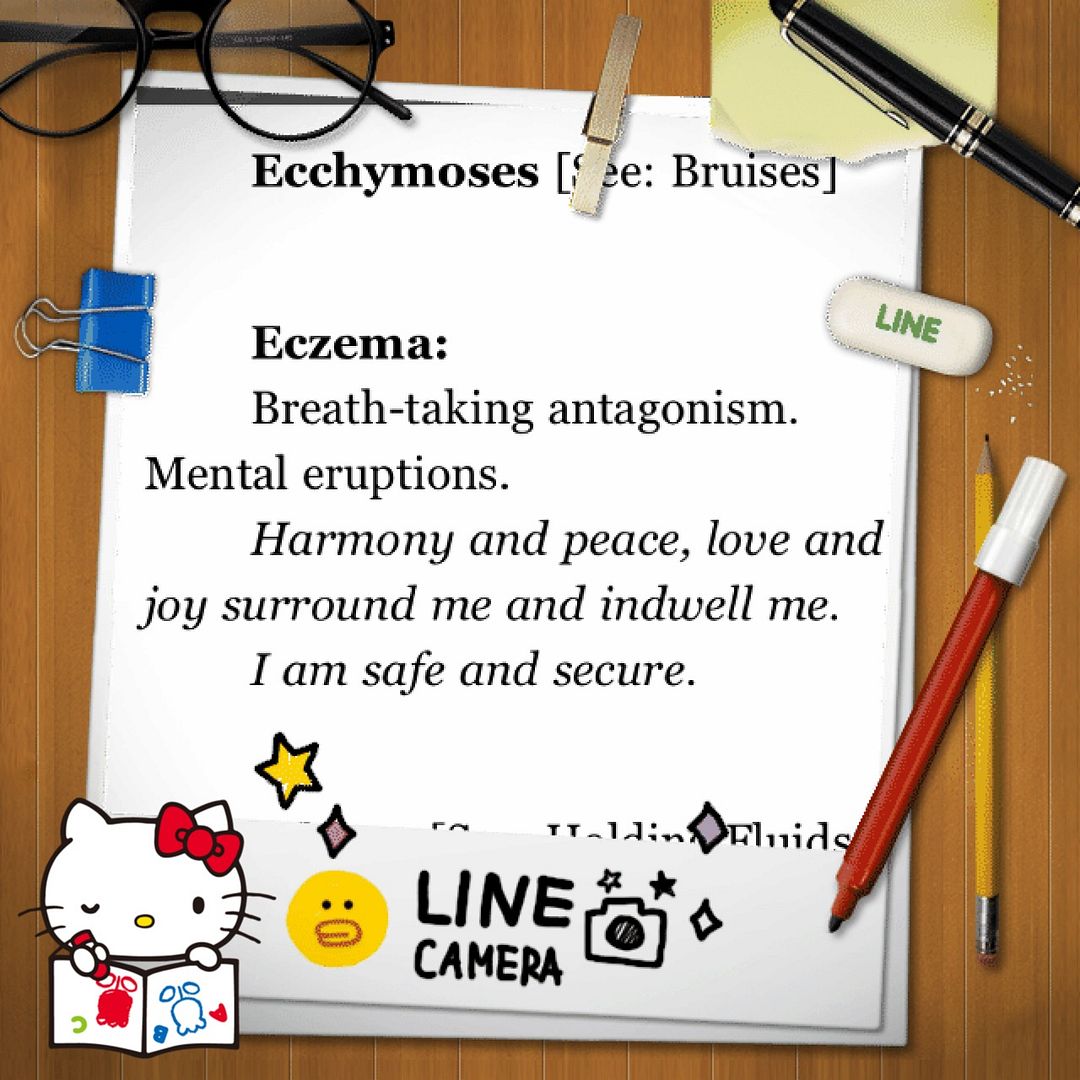 And I found this from You Can Heal Your Life. I truly believe any dis-ease is manifested from something deeper than just physical. It's not a one level of problem. We all have issues deep down. LOL. So this is for Eczema.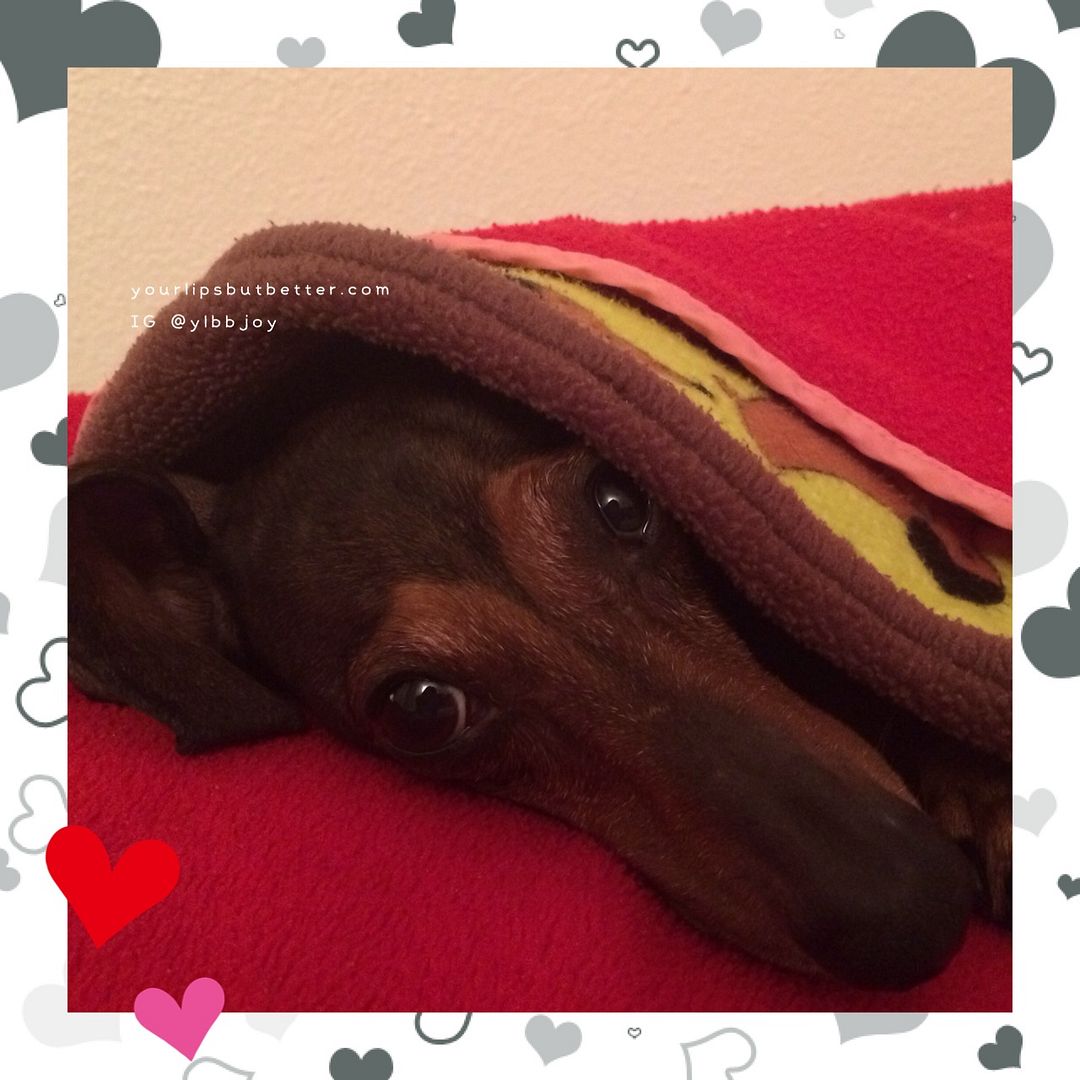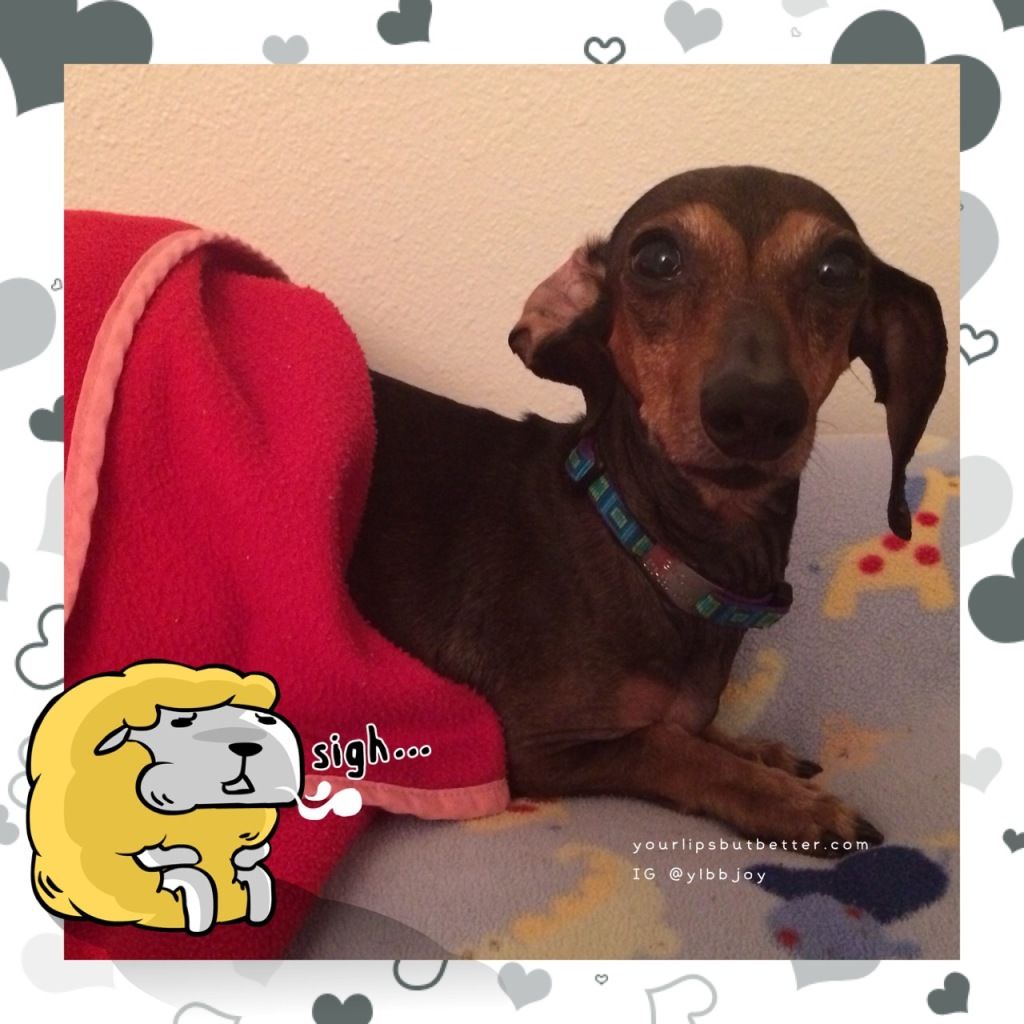 My cutie definitely makes me happy.
I wore my Tennant Doctor Who shirt to Chipotle today and the cashier noticed and asked about my shirt and asked who are/is my fav doctor and I told him Tennant and Smith. :D