Each week is going by so fast. Yikes. And daylight saving was yesterday and I hate that we have lost an hour. I don't care for it and I am so tired this morning.
My right knee is sort of in pain at random times. I don't remember doing anything to it... but I also found a purple bruise on the side the size of a quarter. What happened? Was I a sleep walking super hero? J/K.
Had big dinner with family on Saturday night and had a horrible tummy ache in the middle of the night (ie: super early on Sunday). And the parents were leaving Sunday too. So I didn't go to the airport, but went to say bye bye at my aunt's house (aunt was taking them to the airport and they stayed overnight). And by doing that I also get to take Gigi with me, so she can say bye bye. I am feeling kinda sad now. I do (somewhat) enjoying living with them. I am not the easiest person to live with... neither are them. It was a good 3 months. They will be visiting again soon, so... :)
It was sunny yesterday and Gigi really took advantage of that. I love that girl so much and she truly adores the sun.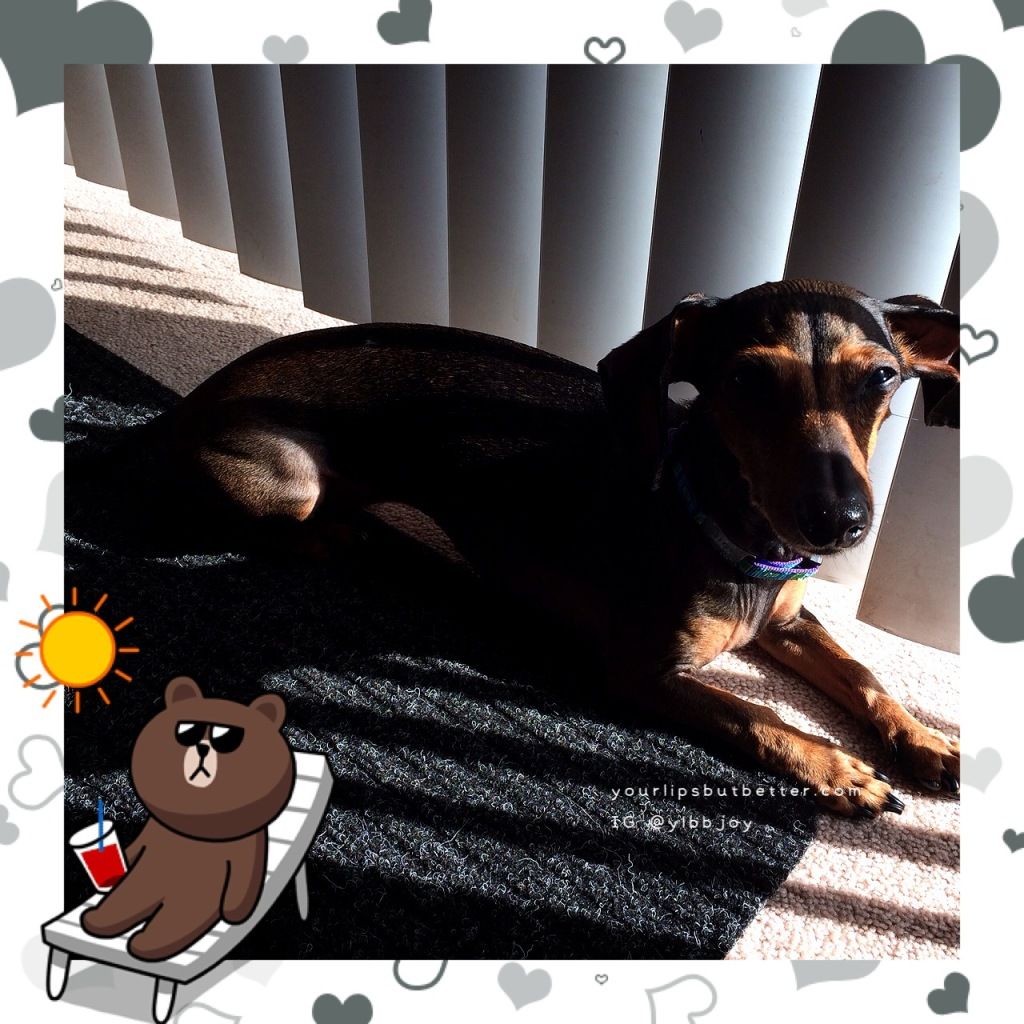 I am trrrrrrrrrrrrrrruly blessed with this girl. She is perfect for me. And I am also very happy that a lot of people like her too. Thank you Jesus.
My next post will be eczema update. Mostly for my own future reference. Basically skin is still recovering and healing.
Totally forgot to post this pic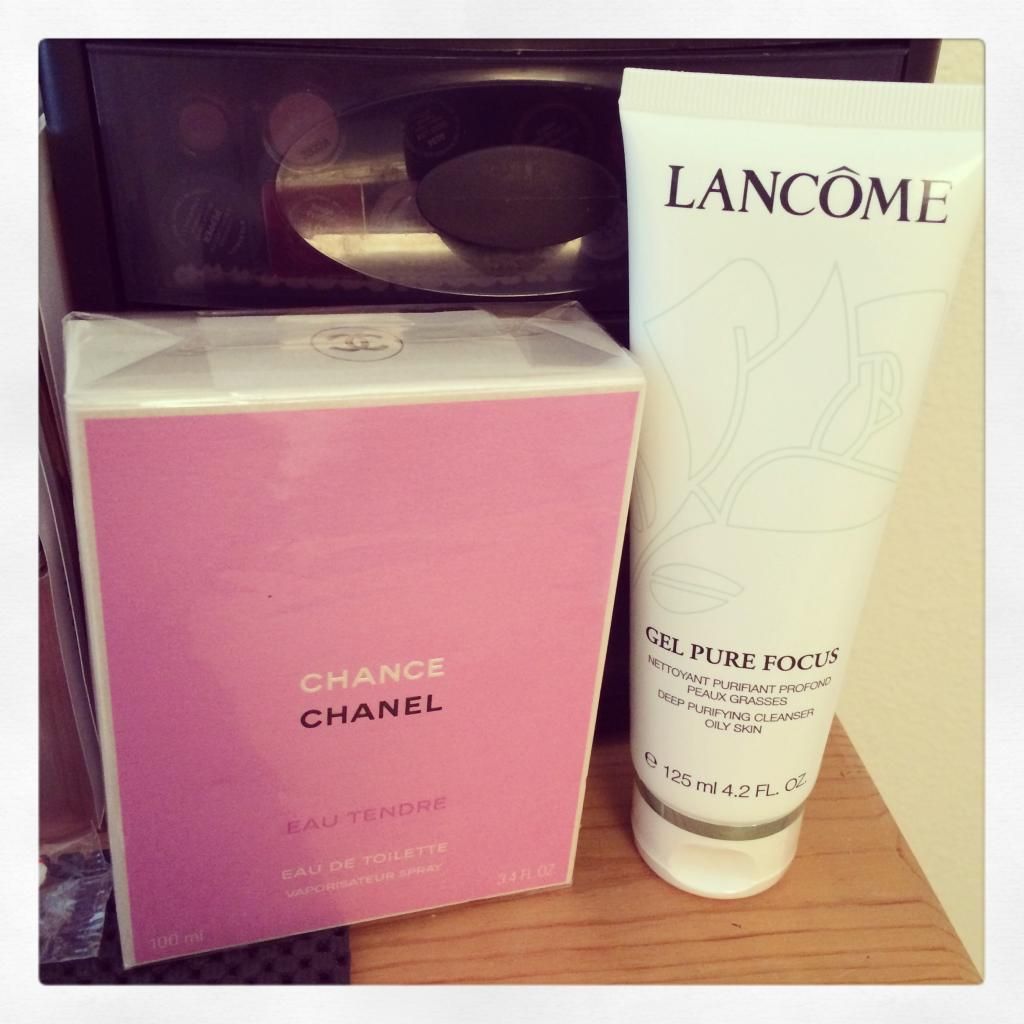 My mom was packing and I saw the Chanel Chance. I was like "Who gave you that?". It was my uncle. And this is my favorite Chanel perfume (tried it at Nordstrom a few years ago and looooooove the scent)... so my mom got my hint and gave it to me. LOL. The Lancome is also from my uncle. His wife works at the duty free shop at the airport and has access to loooooooooooots of high end beauty products. I am totally happy with my freebies. I already ordered a travalo for the perfume.