I love weekend. Time to relax and do nothing.
Yesterday I managed to sort of organized the pantry a bit, since I went to TJ to get some more food. Mostly veggies and coconut water. I really enjoy coconut water. It's a great alternative to plain water.
I was going to get some sushi, but I got lazy.
This morning I pulled more weed (I also pulled a bunch on Saturday morning). I didn't pull every single piece, that would be too extreme. LOL. Some are so little. I may do it again... actually I will be pouring weed killer. I also finally finished mowing the lawn.
One funny thing was the roommate said I should have ask her to help. DURIAN (I am going to use this substitute when I want to use a very very bad word) . This is your house too, you should do it WITHOUT BEING ASKED. Are you DURIAN stupid or what? You did not do anything anyway. List of things that she did NOT do: picking up the mail, any yard work, any vacuuming, taking the trash out. Anyway, I do all those because those are normal thing any person would do in their house. Only stupid people do not do that. Point made. I will not ask for her help. That means we will have to do it together. I want to do it earlier in the day when the sun is still cool. She likes to stay up late and sleep in, and I do not like that time schedule for my work. Also if I am going to start first, I don't need her anyway. I am doing those for me and it's good exercise for me too.
I am in the finally book from the Vampire Academy series. Has this ever happen to you? I really love the book and want to keep reading, but at the same time you want to slow down, so it will last longer?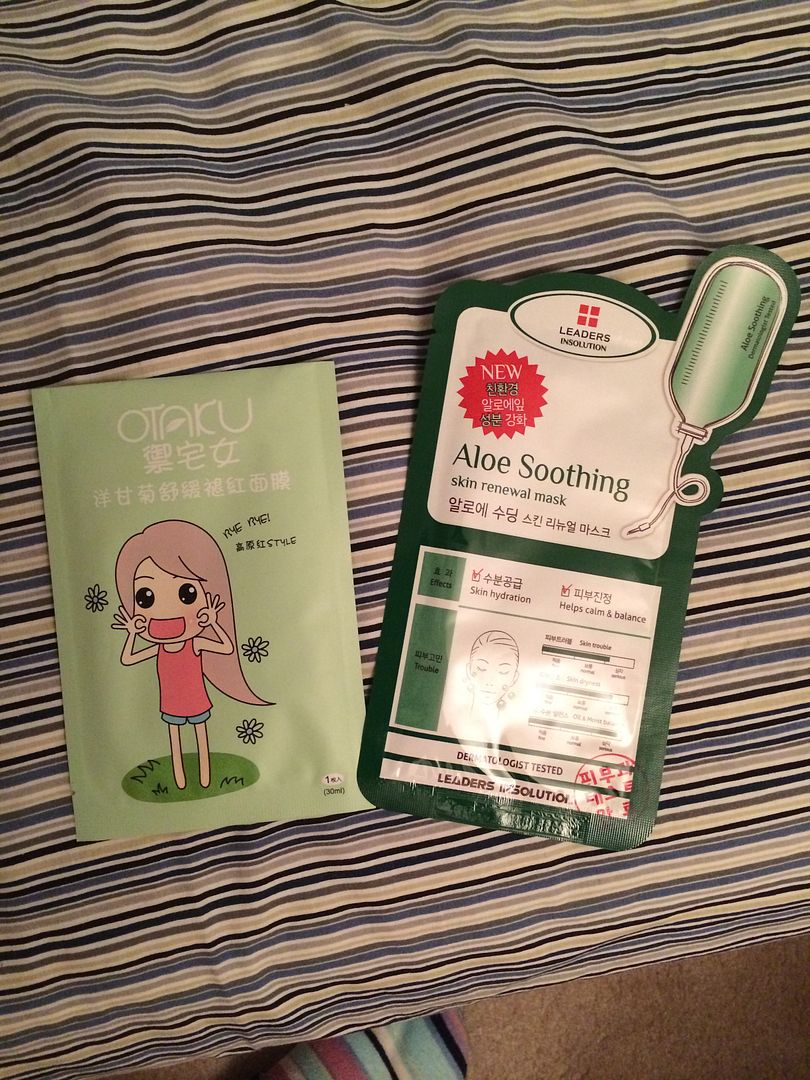 Had a mask last night, the one on the left. I always knew the patch below my left eye is some eczema, but I don't want to give it power. Ha!
Bought 2 pkgs of these, and this is the last one. And I am not buying more. Again, for my own good. :) I do enjoy them though.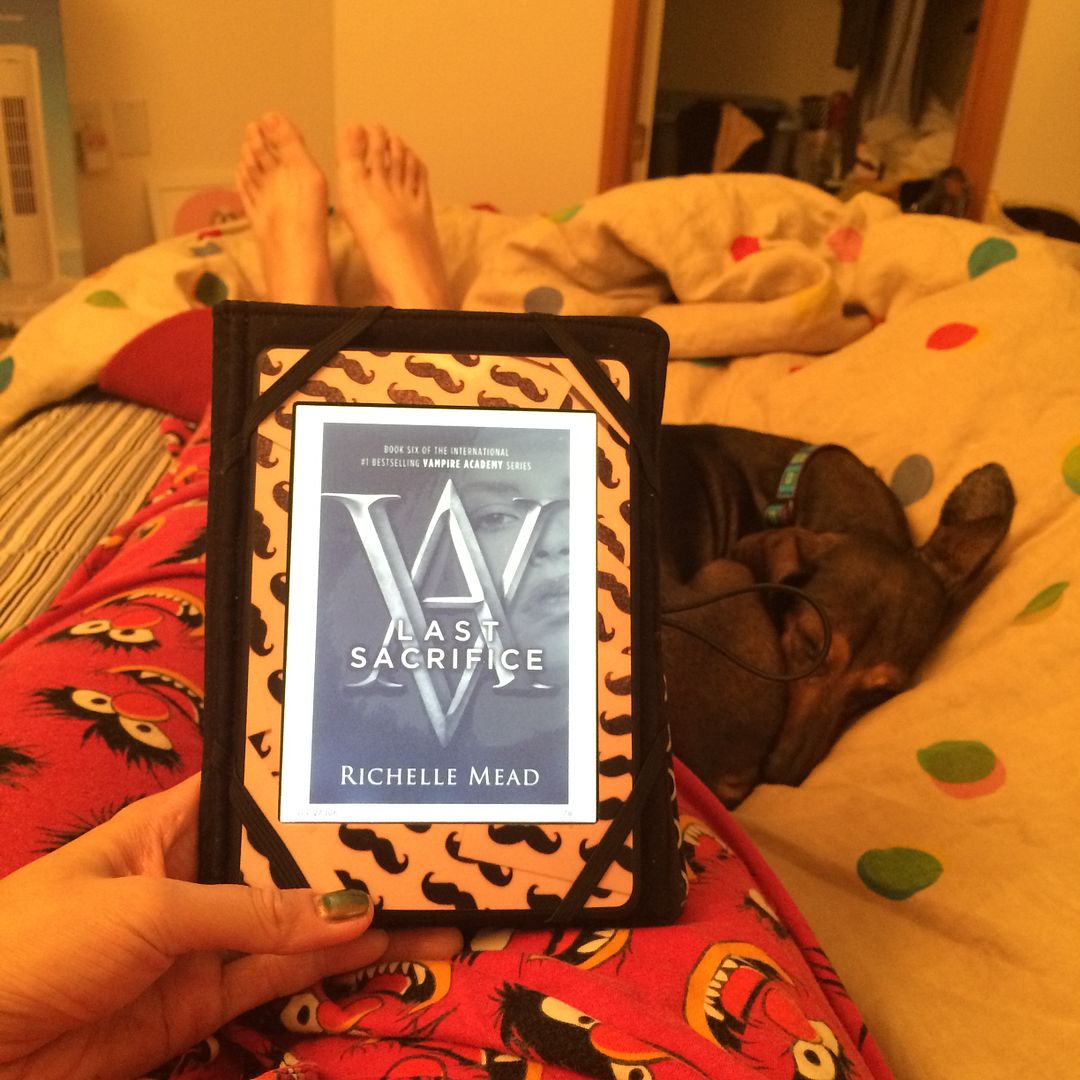 Ahhhh. The book.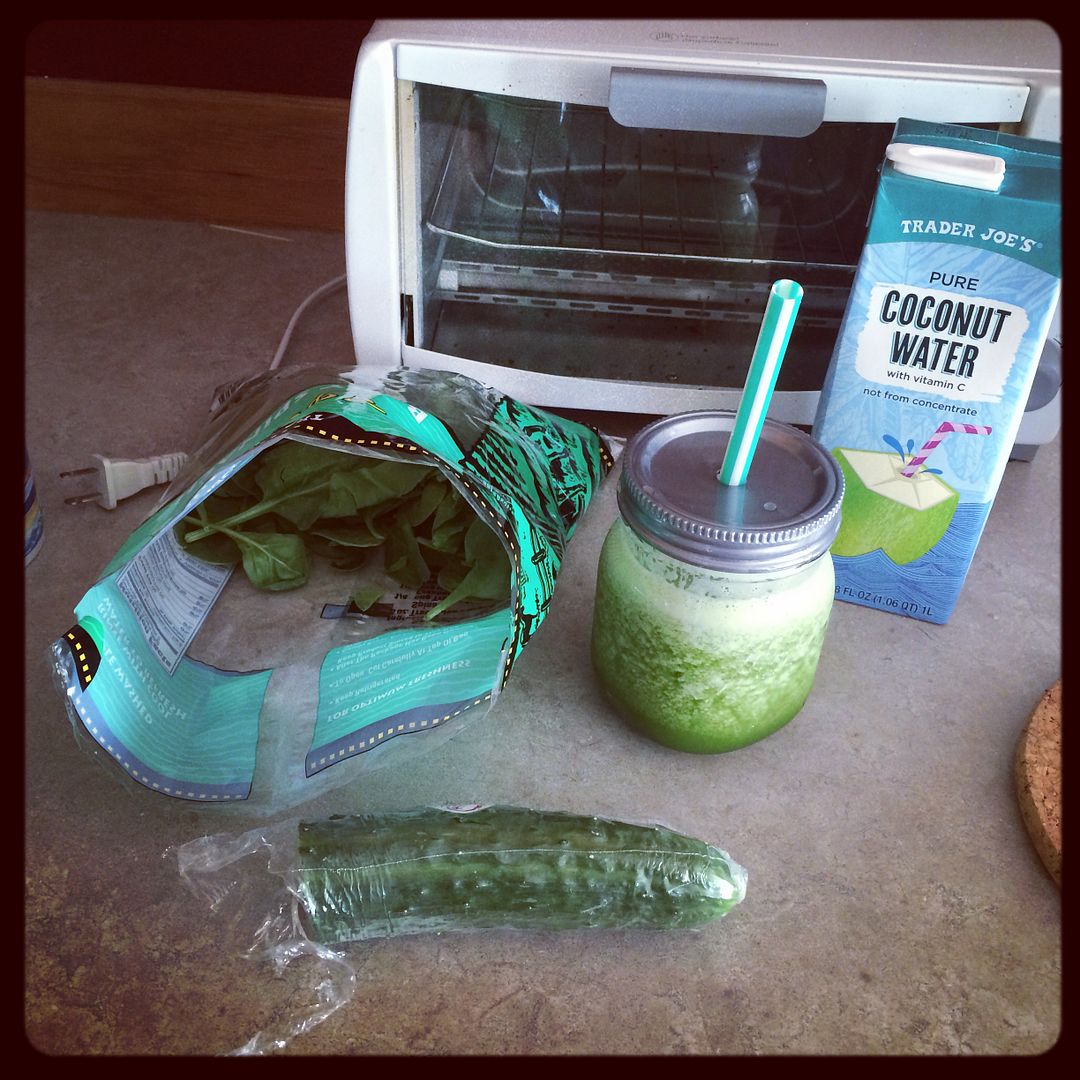 My easy green juice. I used to have apple in it, but I think it is giving me heart burn. :( This still taste good though. :)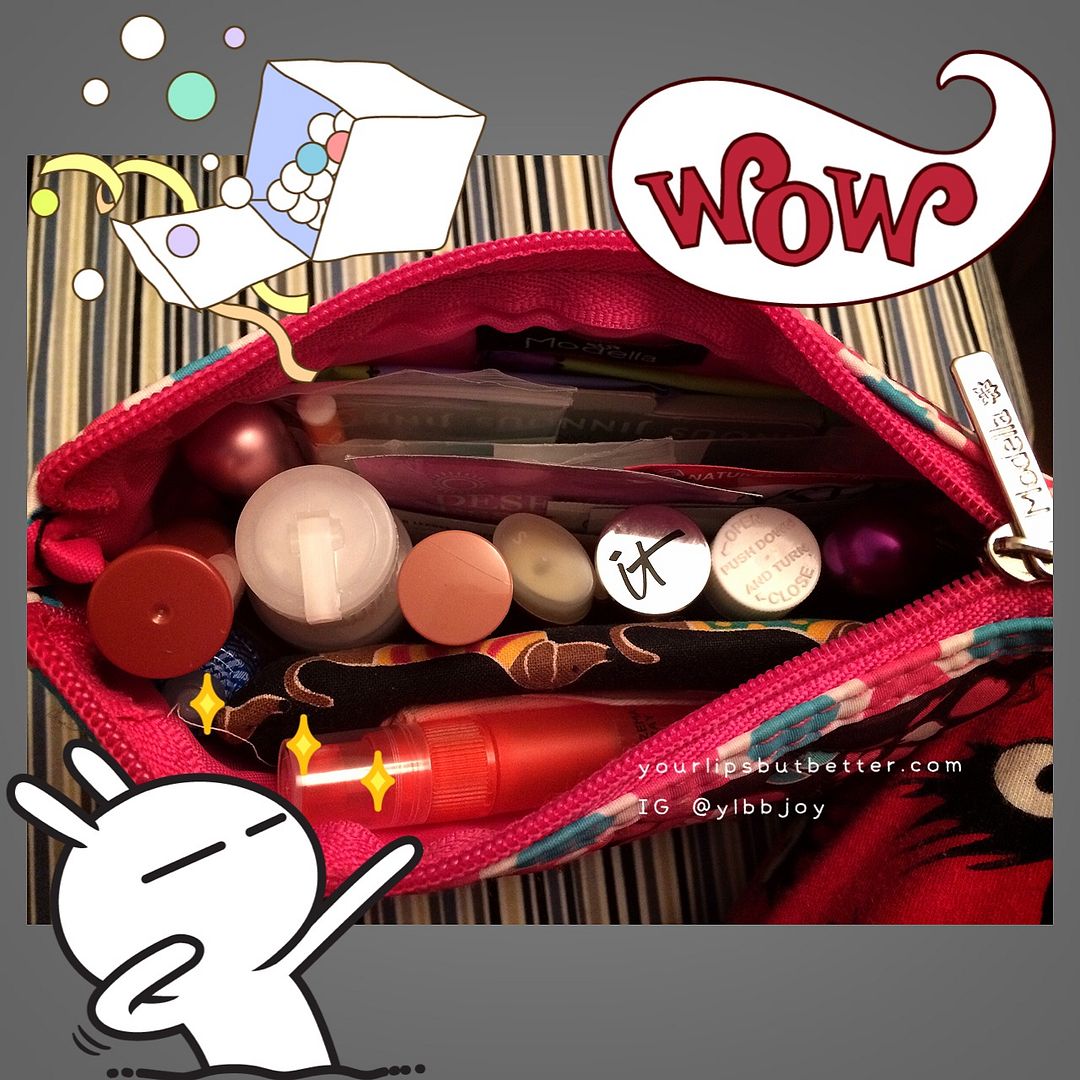 My walking pharmacy/emergency/oopsie daisy/oh-shit bag. I need to tone it down again. I like this bag, because of its "girly" color, it stands out in my bag and that my items can stand up in it too.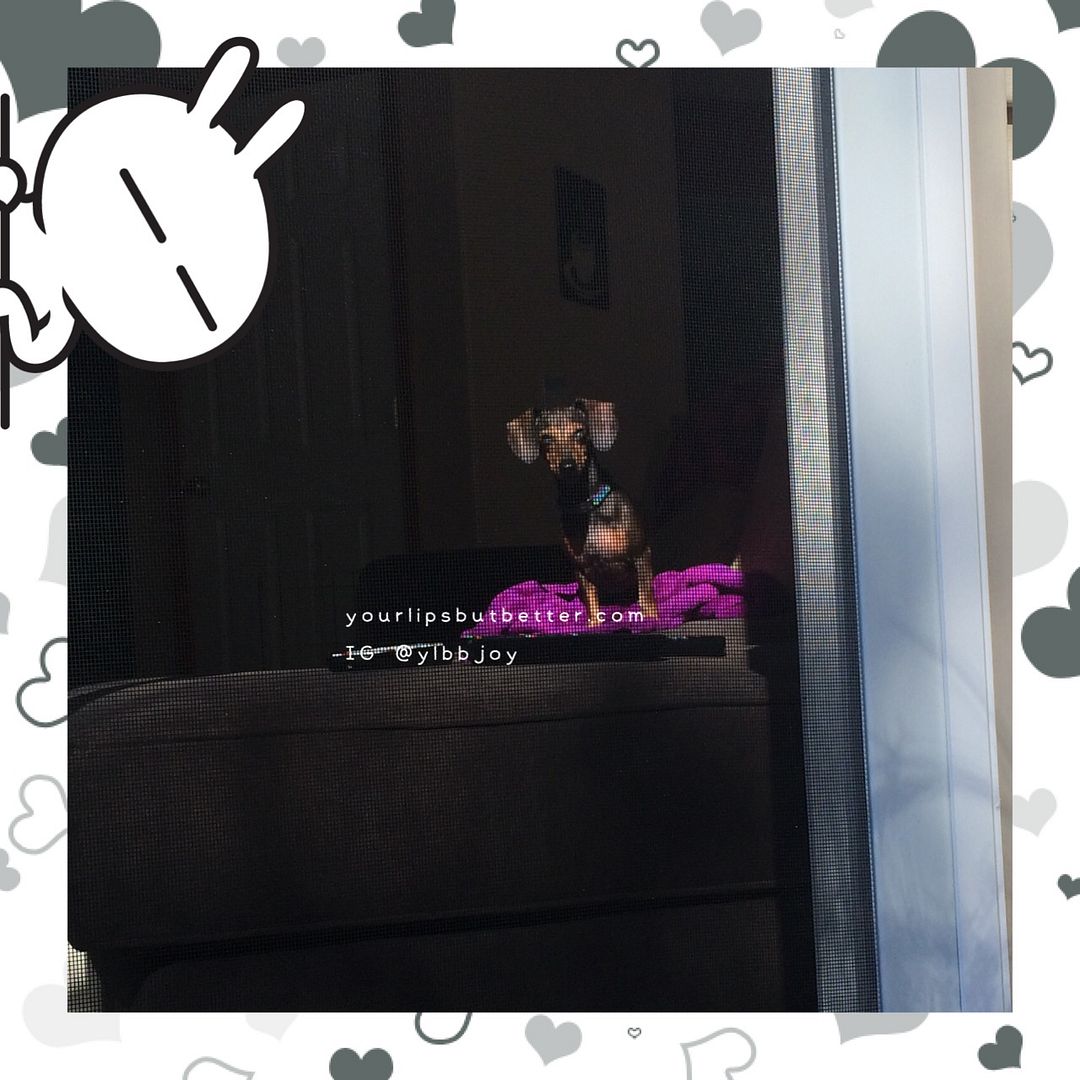 I let her out a bit before having her stay indoor while I work. :)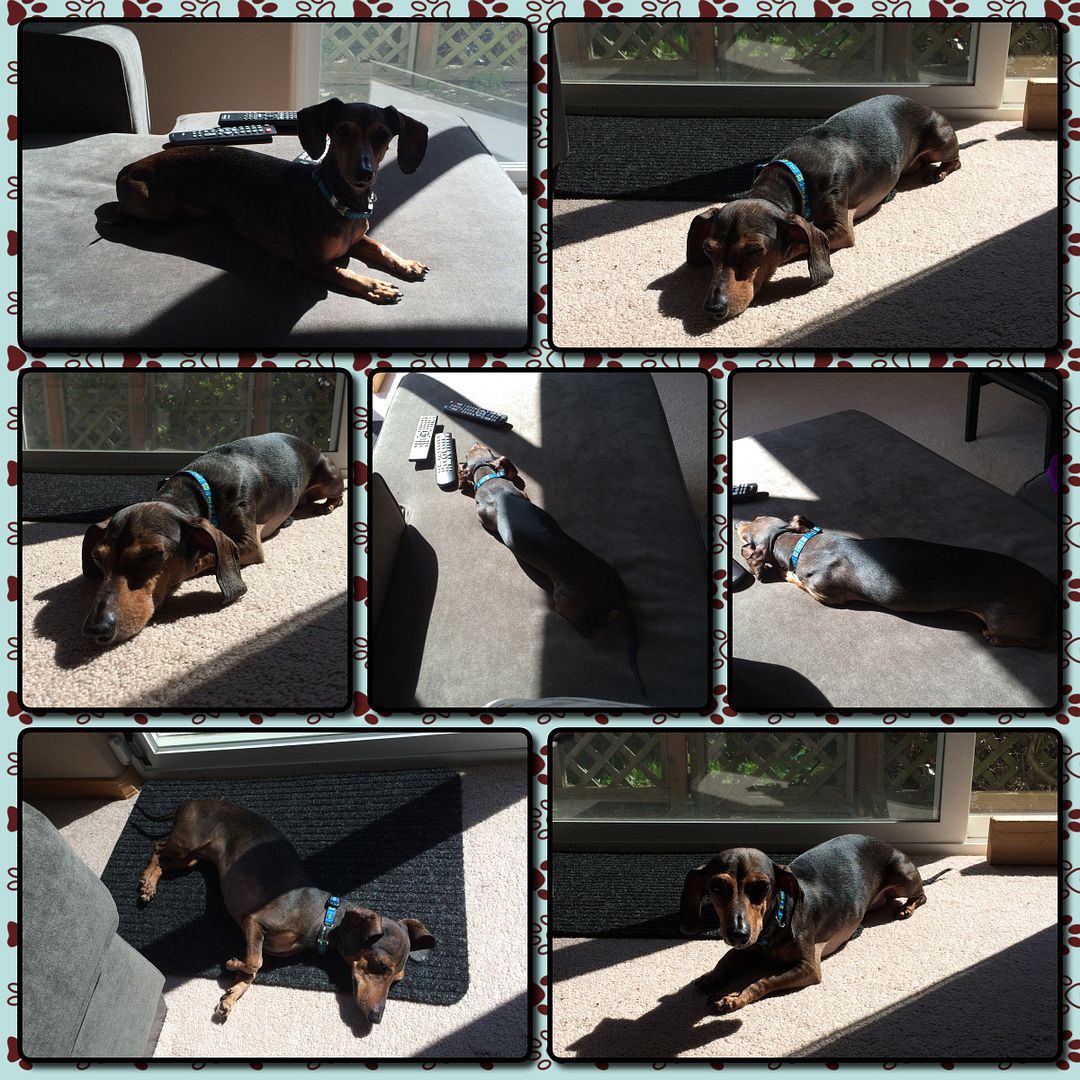 She looooooooooooves the sun.
I also bought a new fan for my room. Yay!