Woke up and my face was super itchy. Arg. Now it's red and all...and I barely covered it with MMU. I do not need that on me at all.
Affirmation: My body feels great, refreshed and whole.
My boss likes to send birthday cards to the VP (or higher position) within the institution. And no one ever acknowledge the receipt. Except one. Mr. TB. He is the only one so far that has been thanking us every year. He was in this office earlier and I actually told him that I appreciated his thank. Even though it's just a thank. But it meant a lot for me. It made me happy and smile. He told me he turned 62. To many more amazing years, Mr. TB! A little gratitude goes a very long way!
I have started to carry a little note book in my bag so I can jot down affirmations, random thoughts or quotes or things I see.
I caught her cleaning her "elbow" earlier this morning, wanting to take a mini vid, but she caught me. Haha. And gave me the cutest look. I really love her... so much.
Bunches of affirmation and positivity for me and who visited here! Free of charge. I like to collect quotes/pics of these sort. I may have posted them before, but whatever.
These are from You Can Heal Your Life (I think that's the name of the book).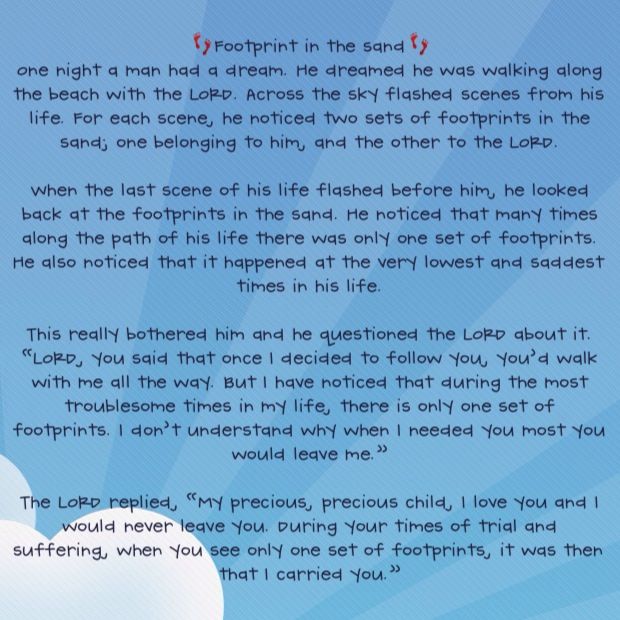 My aaaaaaaaalllllllllllll time fav "poem". I even translated it to Chinese.
Life is good. All is well.