Let's start the week right. That's my goal -- to always choose to be on the positive side.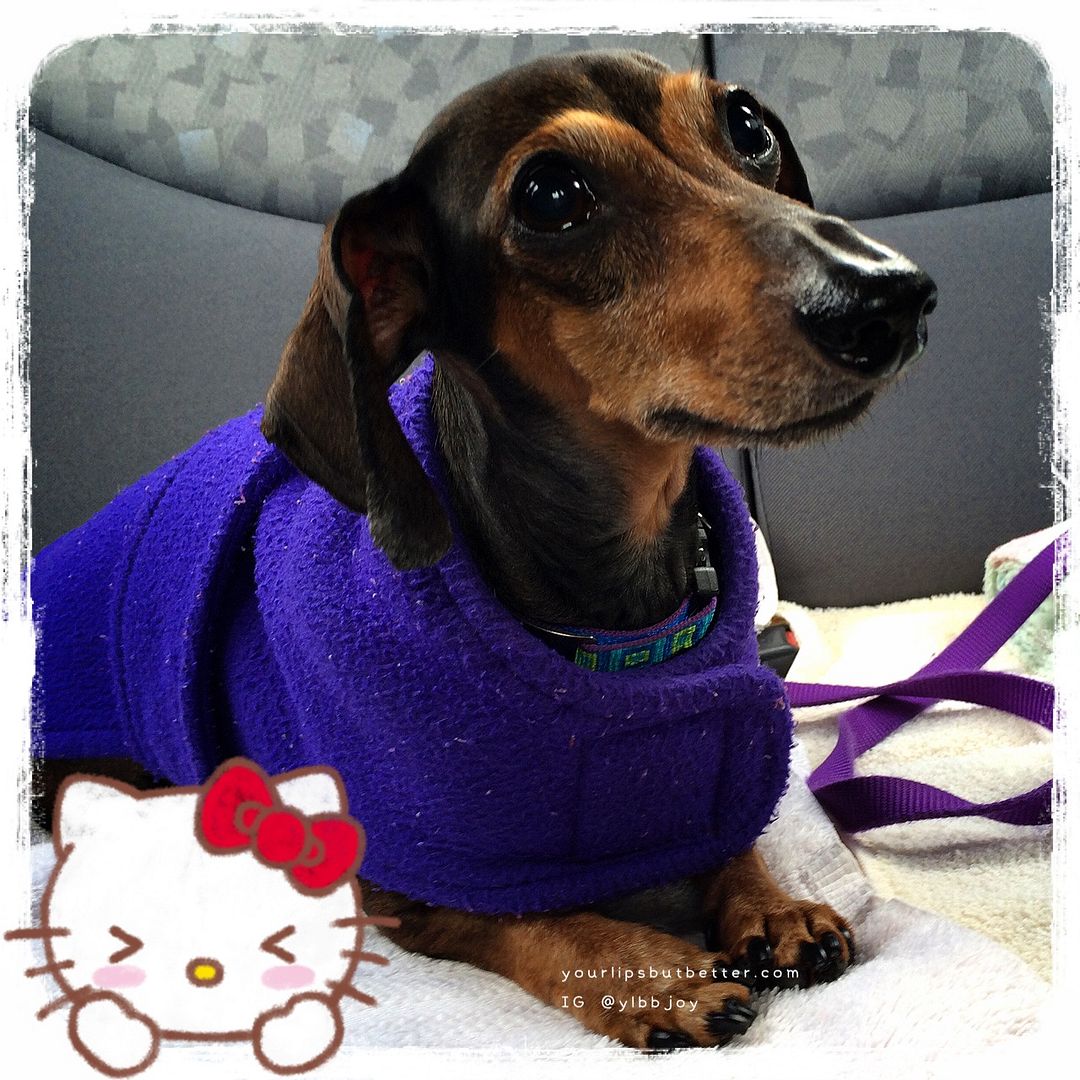 Took this from Saturday. She turned away promptly when I had the phone in front of her face.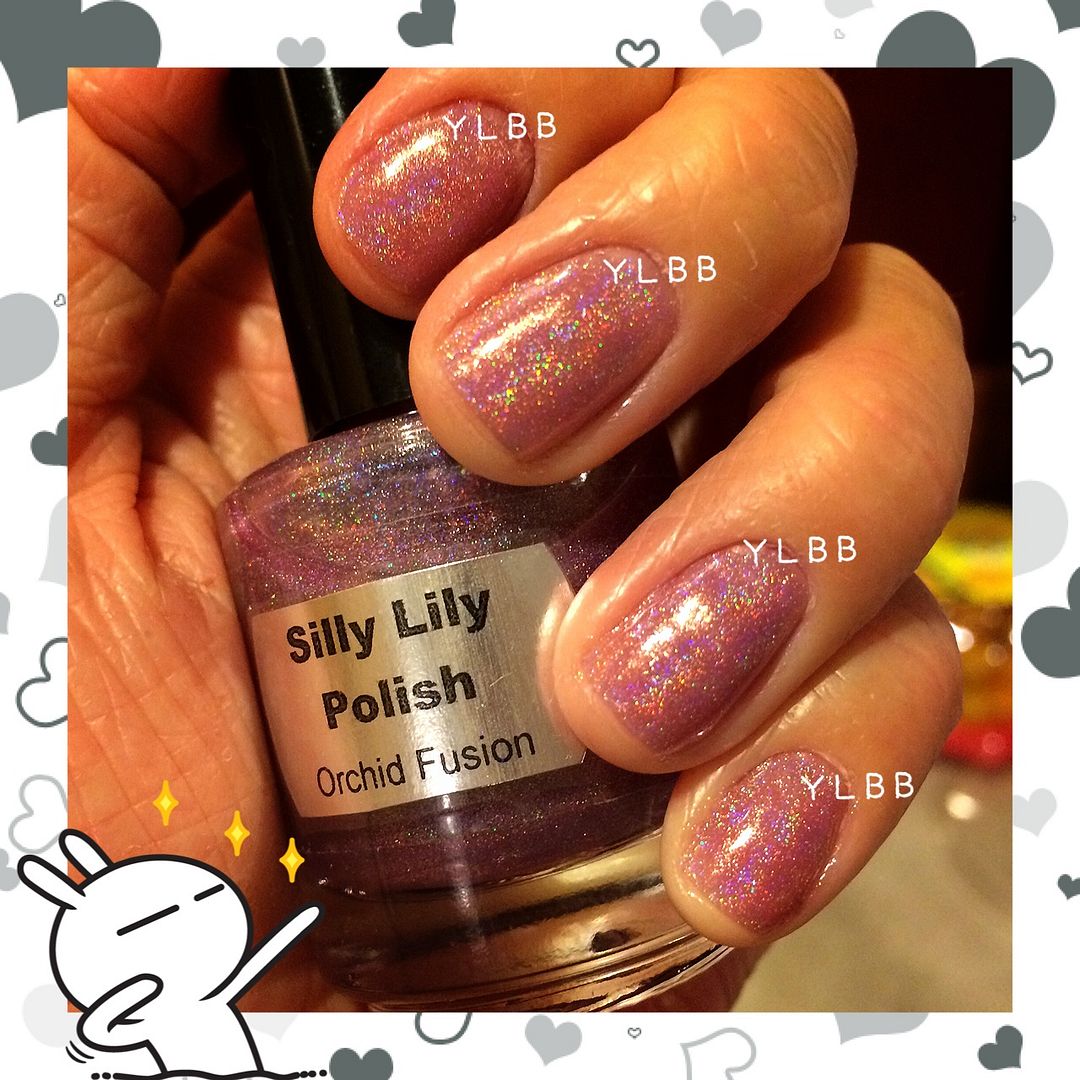 Did my nails again. I could use purple again, but I thought I would choose something different. The kitchen light always shows off holo the best.