I first learned about this place via groupon, I think. I bought a necklace there with my
dachshund doodle
. :) And for no apparent reason (?!) I rediscovered jewelryudesign and signed up for their newsletter and you do get coupon from time to time.
Again for no apparent reason, I decided to use one of the coupon code and place an order shortly before Mother's Day... then I realized it won't make it in time for my mom. But I did order 2 necklaces. The ordering process is easy, you just upload your pic/art and you can specify what and how you want your piece.
I placed my order on 4/30 and didn't receive everything until 6/23/14!
And according to the website...
How long does it usually take for me to get my jewelry?

After your approval of the preview of your artwork – our Production process should not take more than 10-14 Business Days + Shipping Time which will vary, depending on your location in relation to New York City.
You can imagine my disappointment. I would have no problem if it stated on the website that it will take a month to get it.
However, I do like the final product I have received. I have used drawings from doggiedrawings for my pieces. And they are quite cute. :D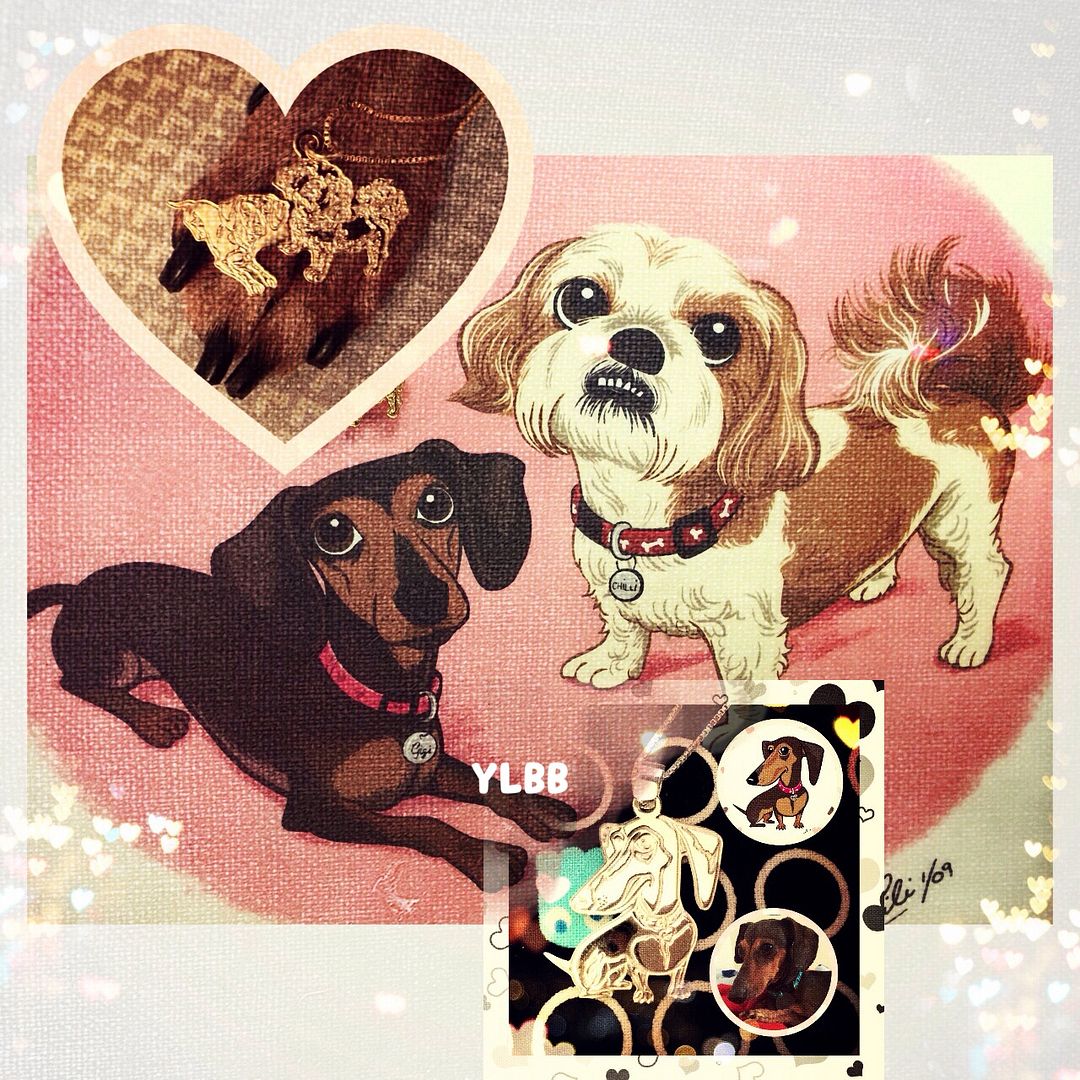 These are both of the necklaces. The details are kind of hard to see from a photo.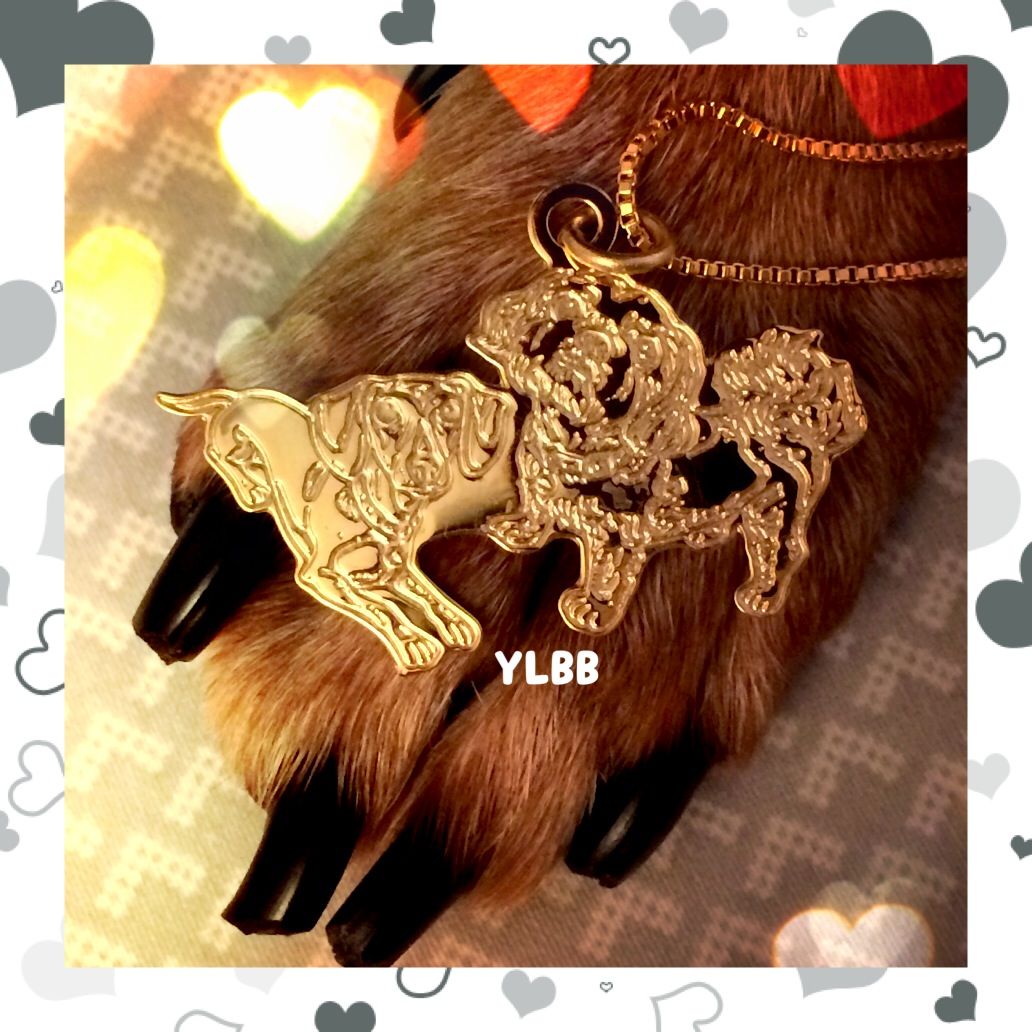 Close up.
Cute, right? I would purchase from them again... but I would now assumed it will take them a month for me to receive them. So when and if they arrived sooner or in the time frame they claimed I would be happier. I think this company makes truly personalized (how can it not be when you provide your own art/photo) jewelry, which is something I really like, so I would buy from them again. Oh and I also sending in designs that are simpler. A photo is great, but sometimes there are too much details, so simple lines are the best.
* All products in this post were purchased
with my own hard earned money, unless otherwise stated. All opinions, dry humor, sarcasm, bad English and skin issues are purely my own at the time of the posts and they are all subject to change without prior notice.