Good morning and it's Friday!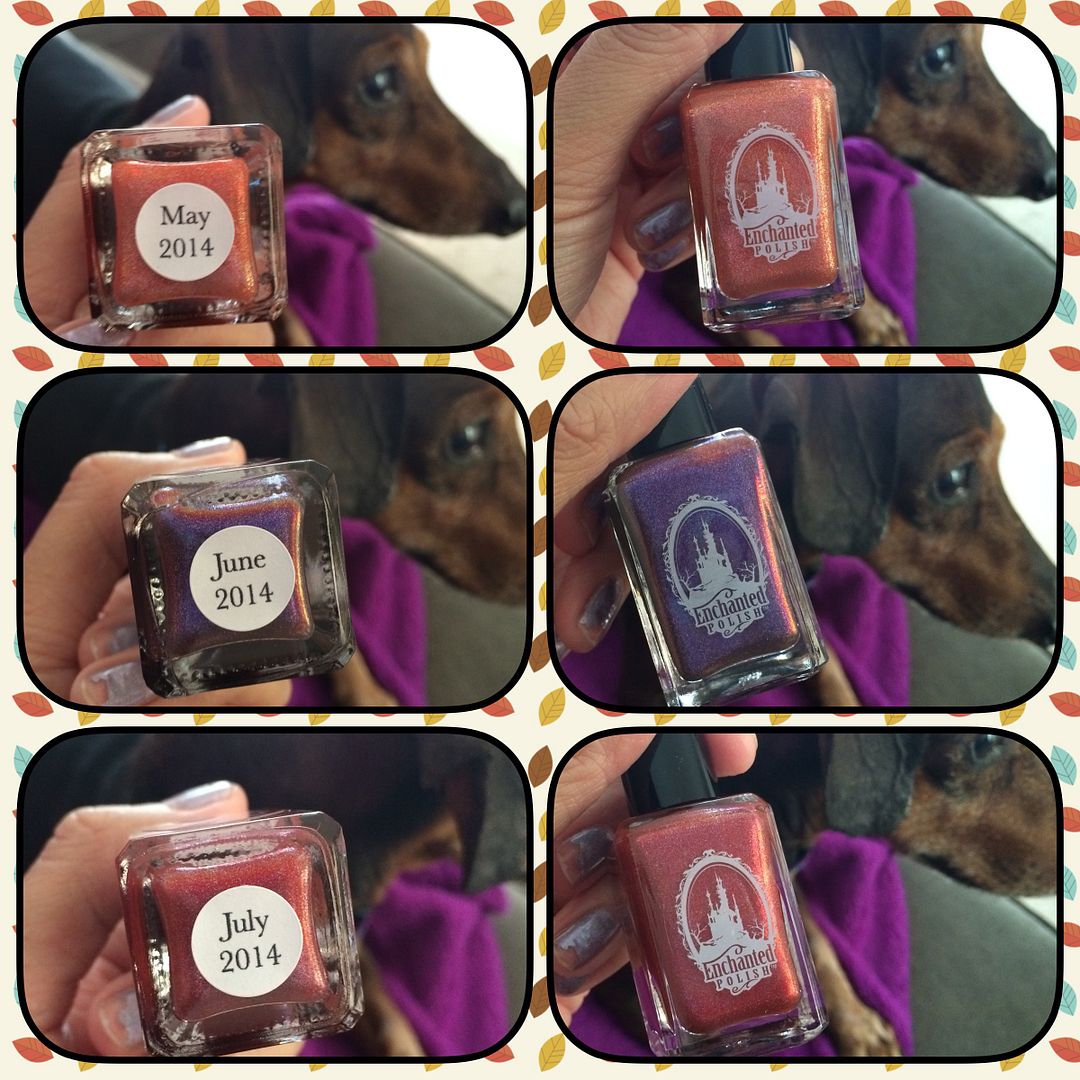 I didn't have much success in order from Enchanted Polish for the last few times and I had basically given up on it. Afterall, it's JUST POLISH. But my friend told me, EP has a new ordering system that if you order on the preorder, you will get them or something like that, so I thought I would give it another try. And this time they released THREE MYSTERY shades. Gah. I ordered them anyway (they could be good. And also that I was actually able to place an order). And they arrived yesterday. I am glad they are all holo. But the colors are not my favorite to be honest. I like them in this order June 2014, May 2014 and July 2014. I tested them below. If I still don't like them I could sell them.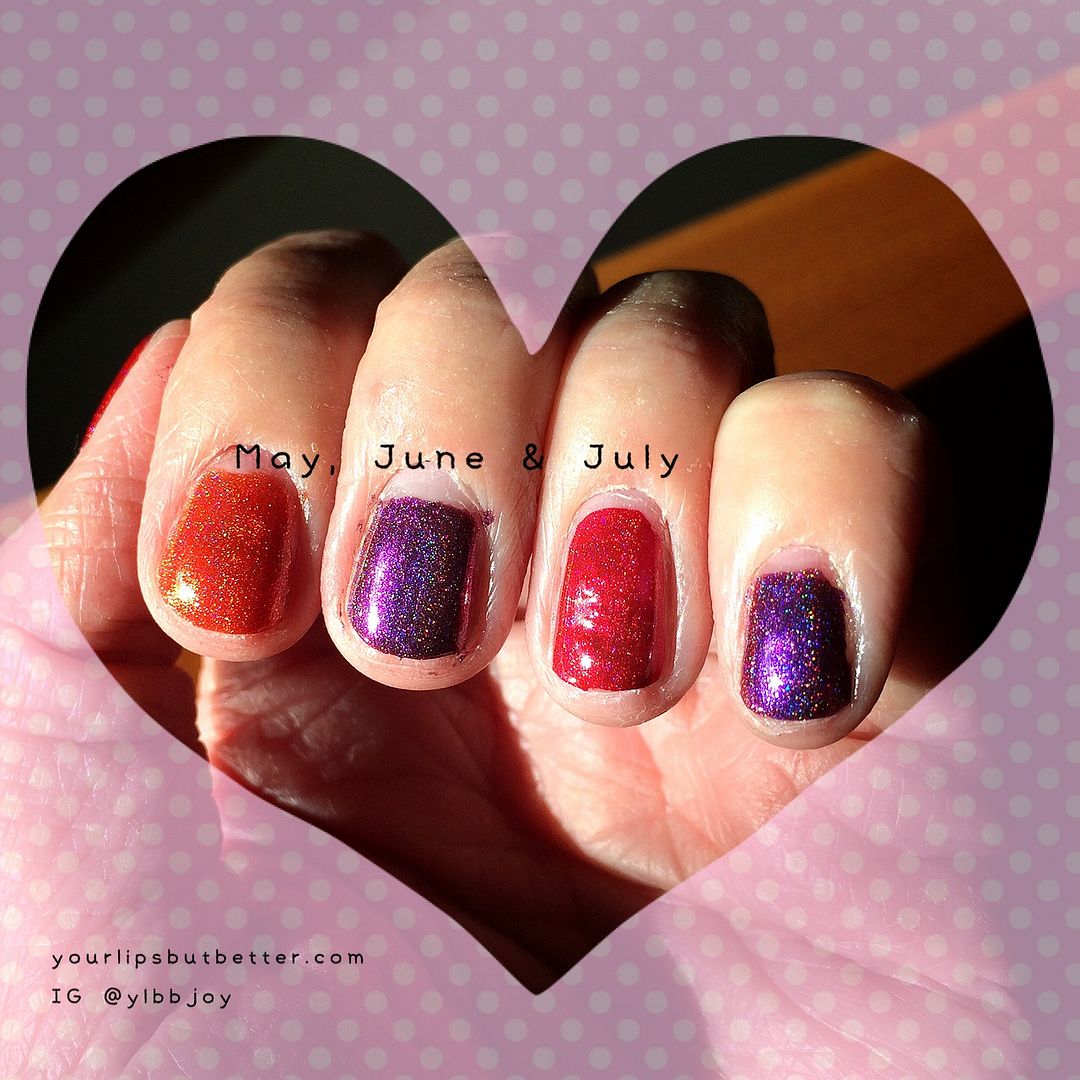 They look kinda blah.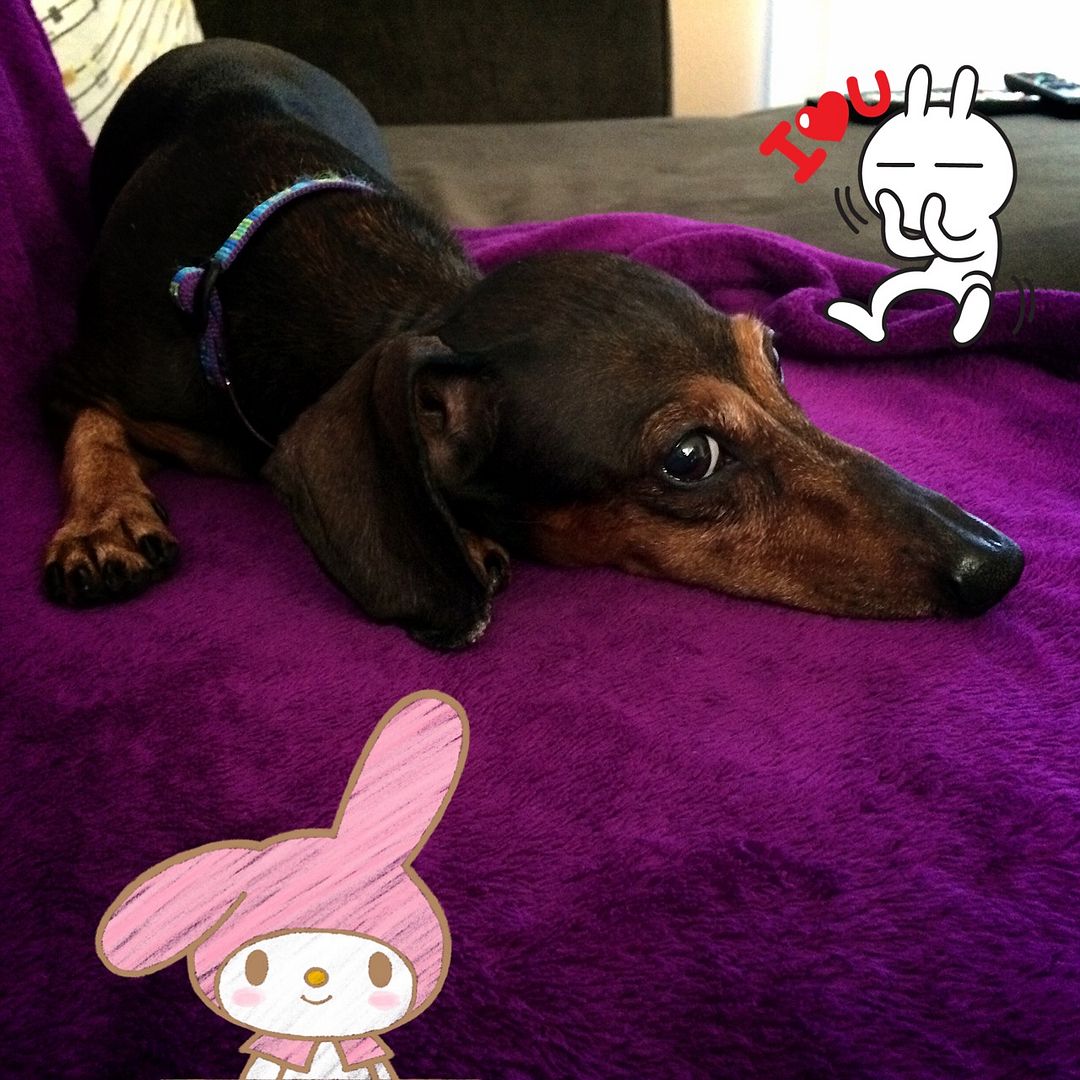 It was last night when I was having dinner. That's her sulking. Trying to get me to give her food. ;)