I am sharing my manicure.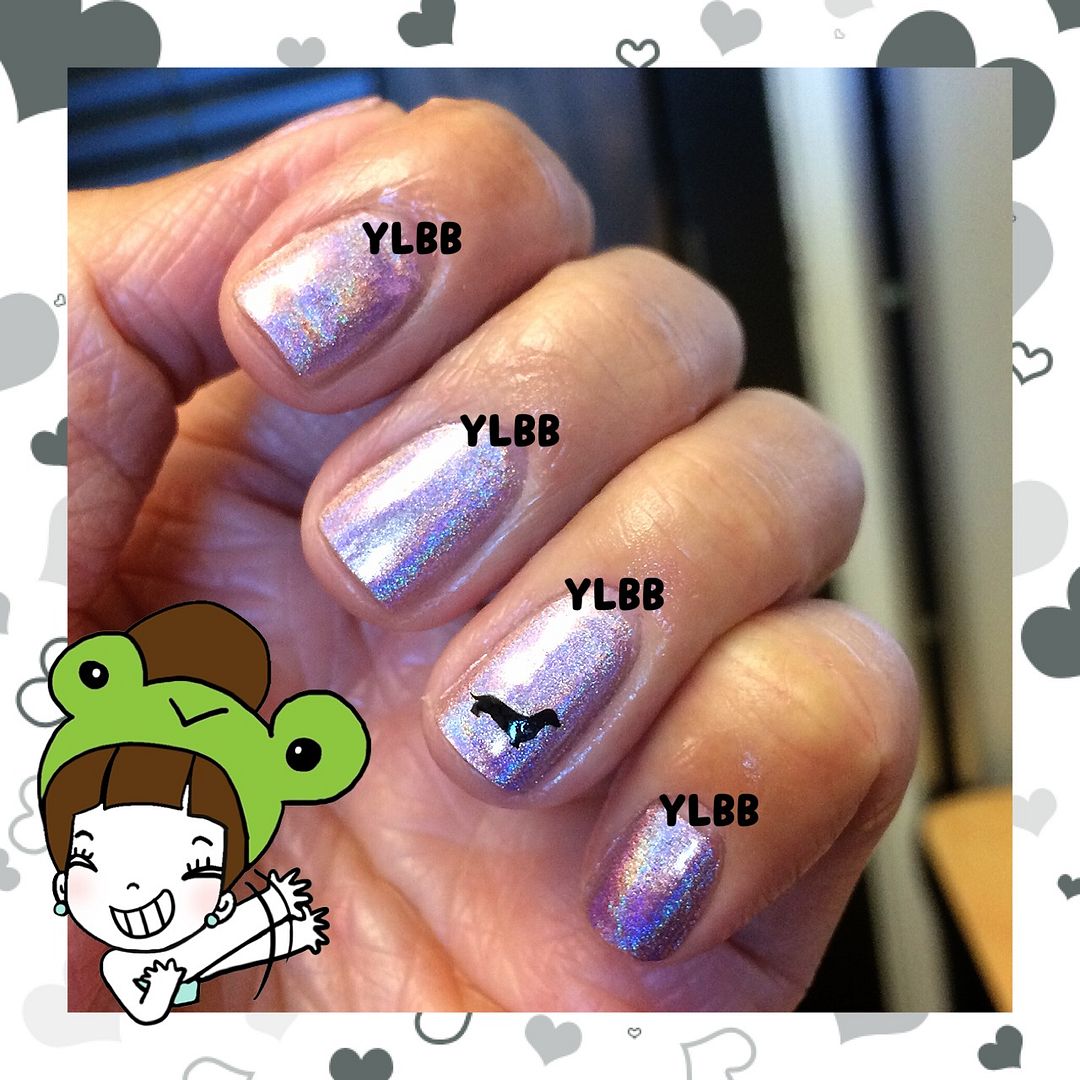 This is a oldie, but goodie.
It is 2 coats of Color Club Cloud Nine. It's a light lavender (?) that is very holographic when there is light. Where is no light, it is a rather dull blob.
Then I added my all time true and tested dachshund nail sticker decal. :)
Lastly a coat of HK Girl top coat.
But this does look amazing in light. I love it. This is not my shortest nail, I could cut it even shorter (to the quick), but I think for now I will leave it like this).