I had no clue what an Ice Roller is when I first heard. Is it edible? LOL. No, it is not food, it is a beauty product which you put in the freezer and roll it on your skin.
I am the kind of person when my skin is irritated I like to numb it, so I won't be scratching. So I would wash my hands in cold water (even in winter... and as a matter of fact, I always wash my hands in cold water) and that actually help sooth my skin. So when I learned what an Ice Roller is I am intrigued. I received one from Haus Bioceuticals to try out. It is quite an awesome invention.
Below is the description of the
Ice Roller
on their website:
Our Pavana Skin Icing Roller is an essential beauty product for anyone who wants radiant skin. Skin icing is a relatively new term, but the process of using ice to improve the look and feel of skin has been in existence for centuries. Our Pavana Skin Icing Roller is a gentle and safe way to give your skin an extra boost of freshness.

Keep your Pavana Skin Icing Roller in the freezer and roll it on your skin when you want to smooth out facial puffiness and promote a healthy glow. This roller is perfect for under your eyes, your neck, or anywhere your want your skin to look smooth and relaxed.

While this product is best right out of the freezer, our metal roller contains gel that will help your roller stay cool for a very long time. Plus, our plastic handle stays neutral in temperature so that you will not freeze your hands while icing your face.

You can also use the Pavana Skin Icing Roller anywhere you would normally use an ice pack. On your neck for migraines; your back for sore muscles; and especially after cosmetic procedures or peels. Get the benefit of ice with the control you need.
How I use it? Just last night, I used it on my inner elbow and my arms which are sort of irritated lately. I used it on my thighs the other night, which have been irritated for a long time now. The ice cold sensation helped numb the itch and sooth my skin. I really enjoy it. I am sure it is as nice when used on face. I think I will try it next.
The roller does stay cool for quite a long time, but don't expect the initial freezing cold lasts as long (obviously). This is definitely more convenient for me than using ice cubes or an ice pack.
You can get yours here.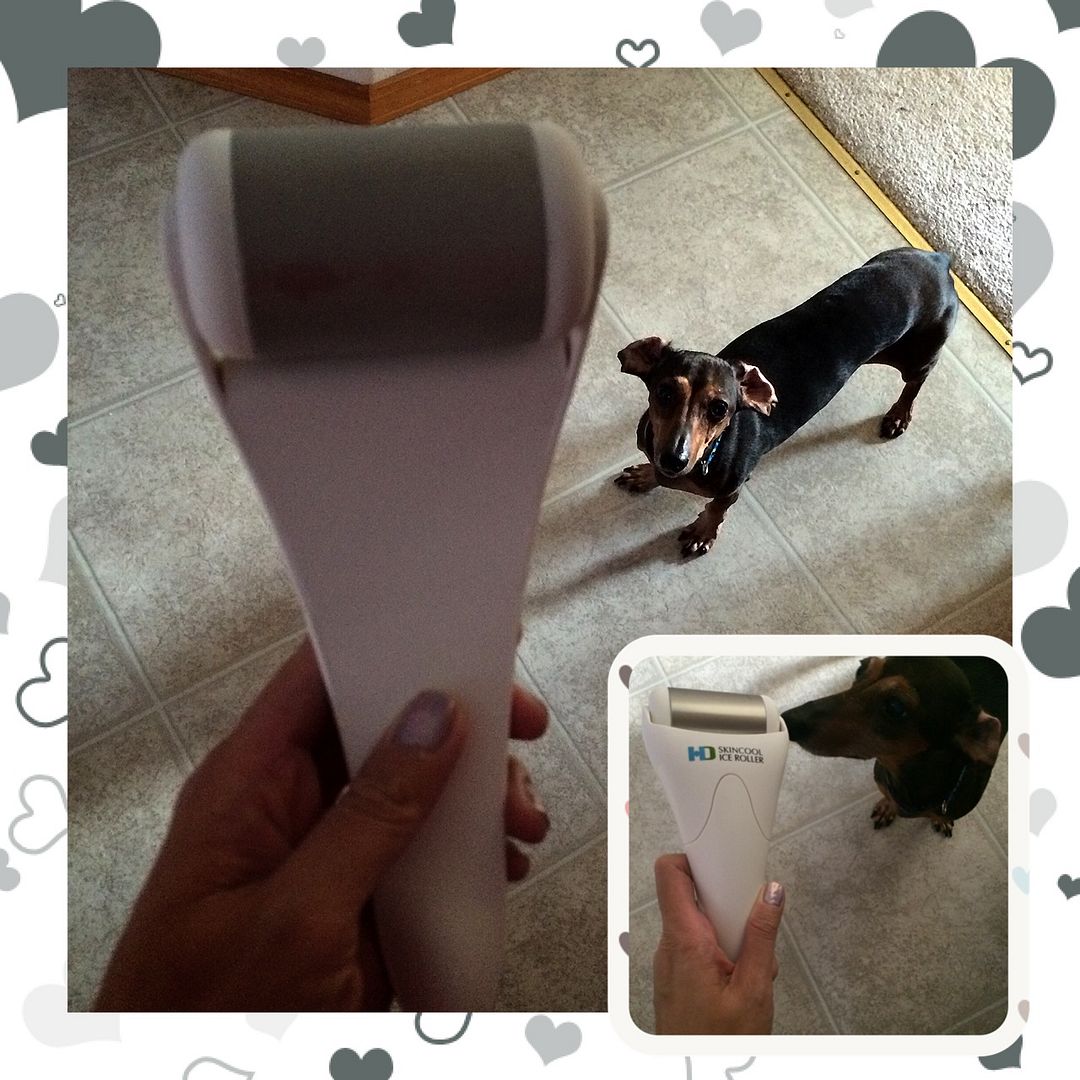 Here is Gigi checking it out.
* This product was provided to me for testing purpose.
All opinions are my own and are not influenced in any way.