Finished watching Divergent last night. The movie is not bad... but I think the book is better. Book is always better than movie in most cases. And I also need to not think of the book when I was watching the movie.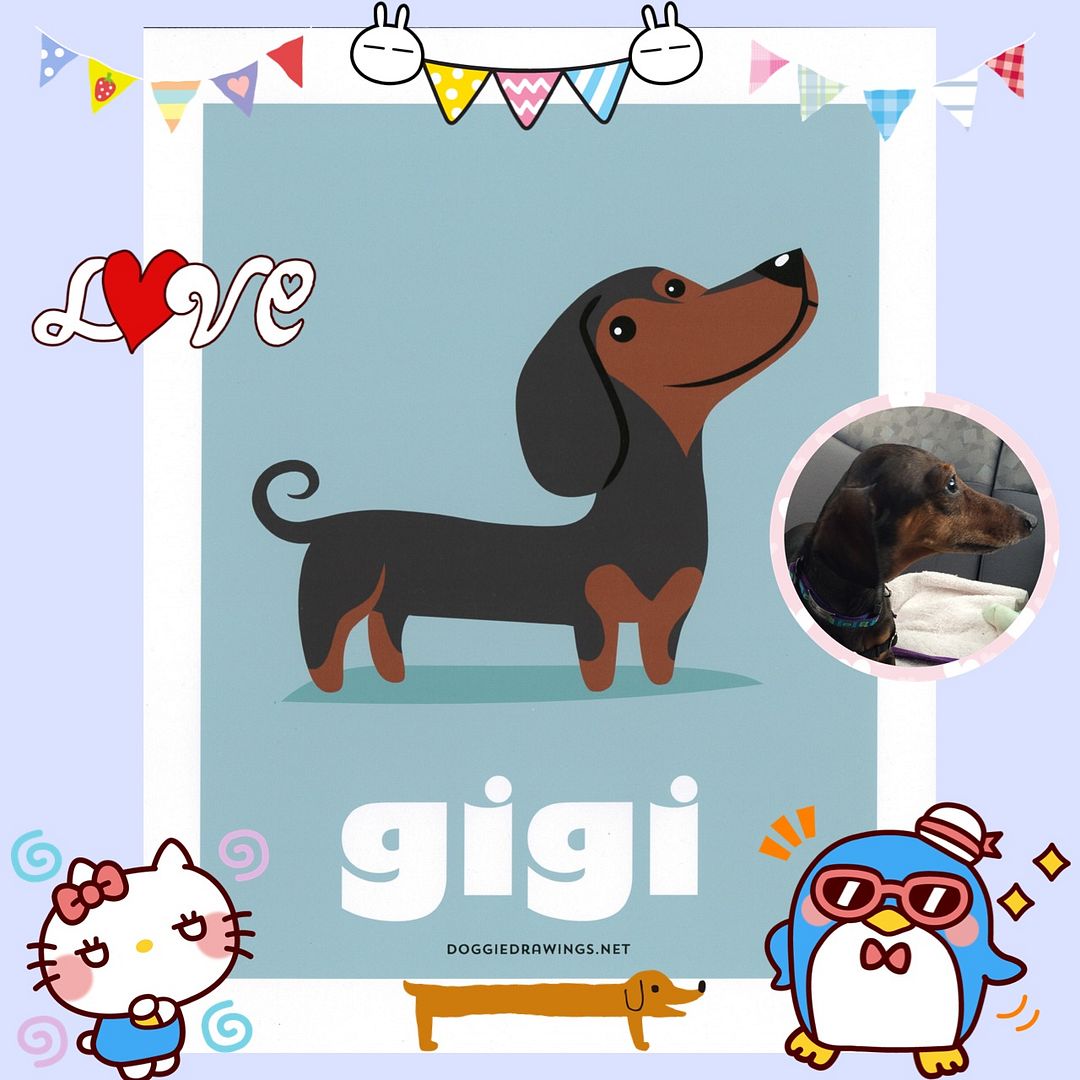 Finalized the hotel room for our "first real" family vacation WITH GIGI. I am kinda excited. She travels really well in cars. Just want to make sure I have packed everything she need. She is so cute. :) That's the drawing from Lili. Legs are too short. LOL. But it's not bad for a "preset" drawing.
Woke up to a tummy ache. Gah. Fortunately I was able to "release the toxic", if you know what I mean. :P I just want to be healthy.
Also finished the latest One Piece book... once again I feel lost. This is the most I have read... 7 (or 8?) new ones. They were really good. The story line is amazing. I really enjoy it. Can't wait for the next one.