It has been a productive weekend. Lots of organizing and cleaning and shuffling things around. Heh. I am enjoying my time with the Gi alone in the house.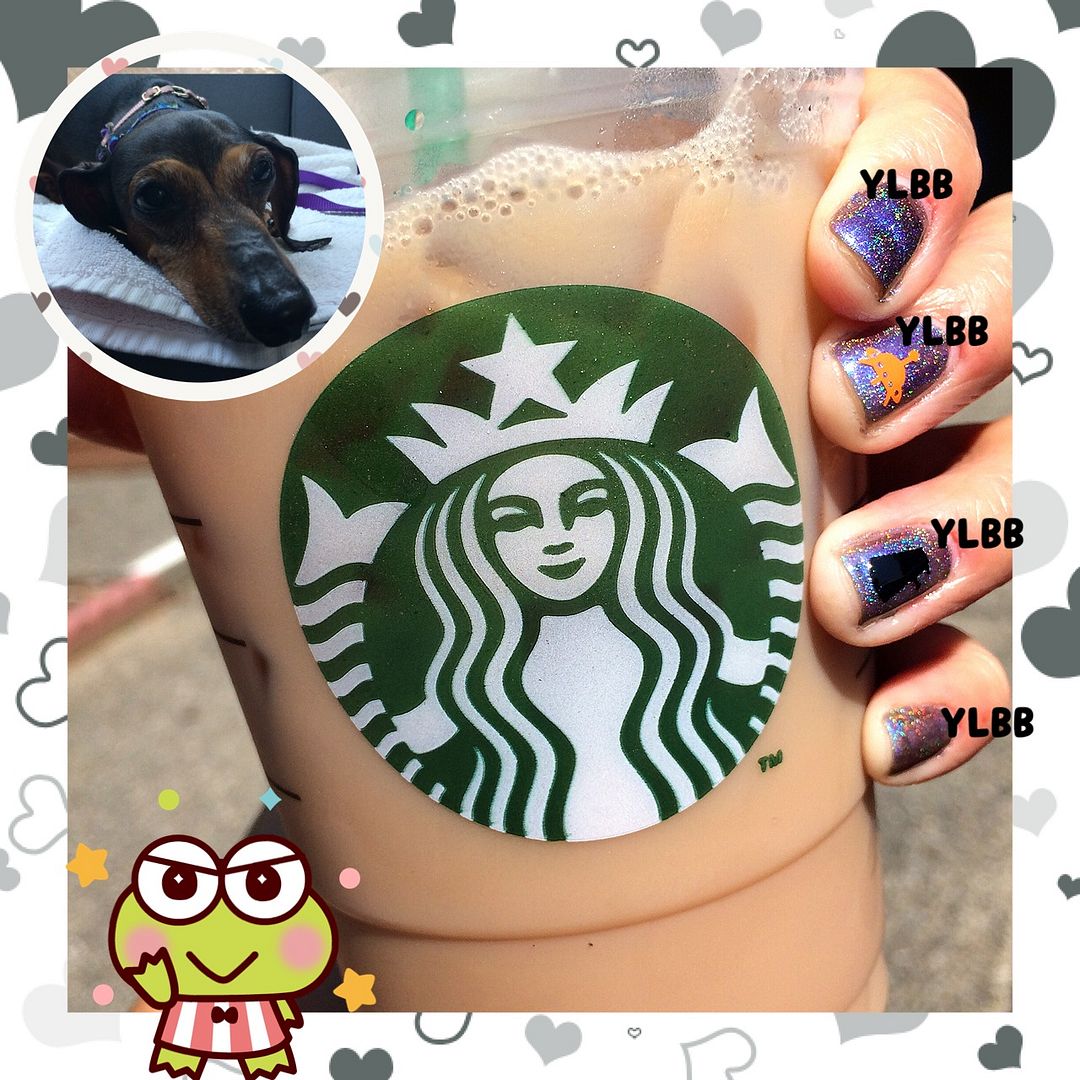 We went to Starbucks and Gigi came for the ride. I ordered the iced Oprah Chai latte. And my fabulous manicure. Base is KB Shimmer
Rollin' With The Chromies
. Color shifting amazing holo! Then I added a
UFO
and
Dalek
nail sticker decal! Cool, right?
Gigi's frosty paws and her old personalized blankie.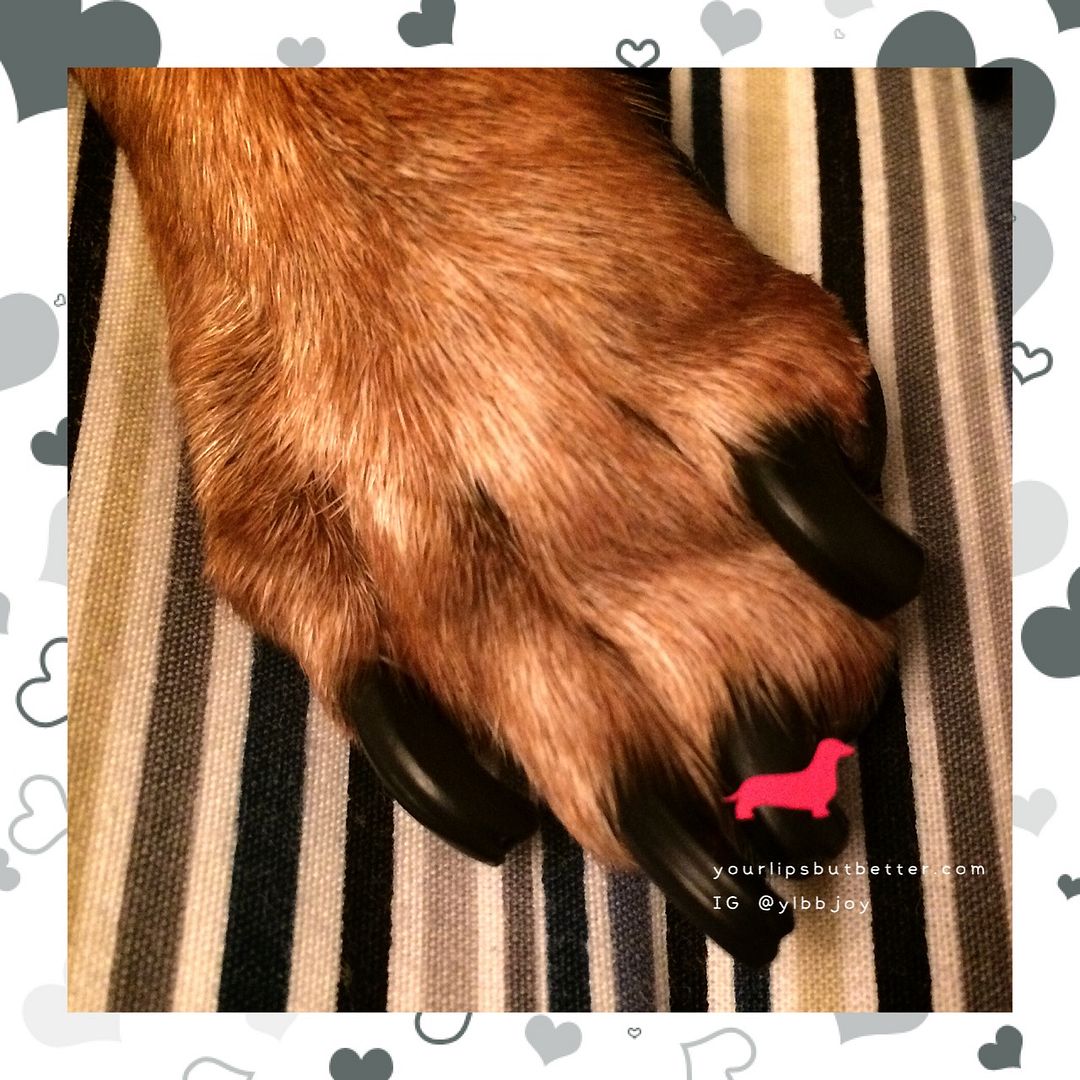 Gigi demonstrating the decals. Haha.