It is Monday again. Too soon. ;) But we are going to make this week amazing!!!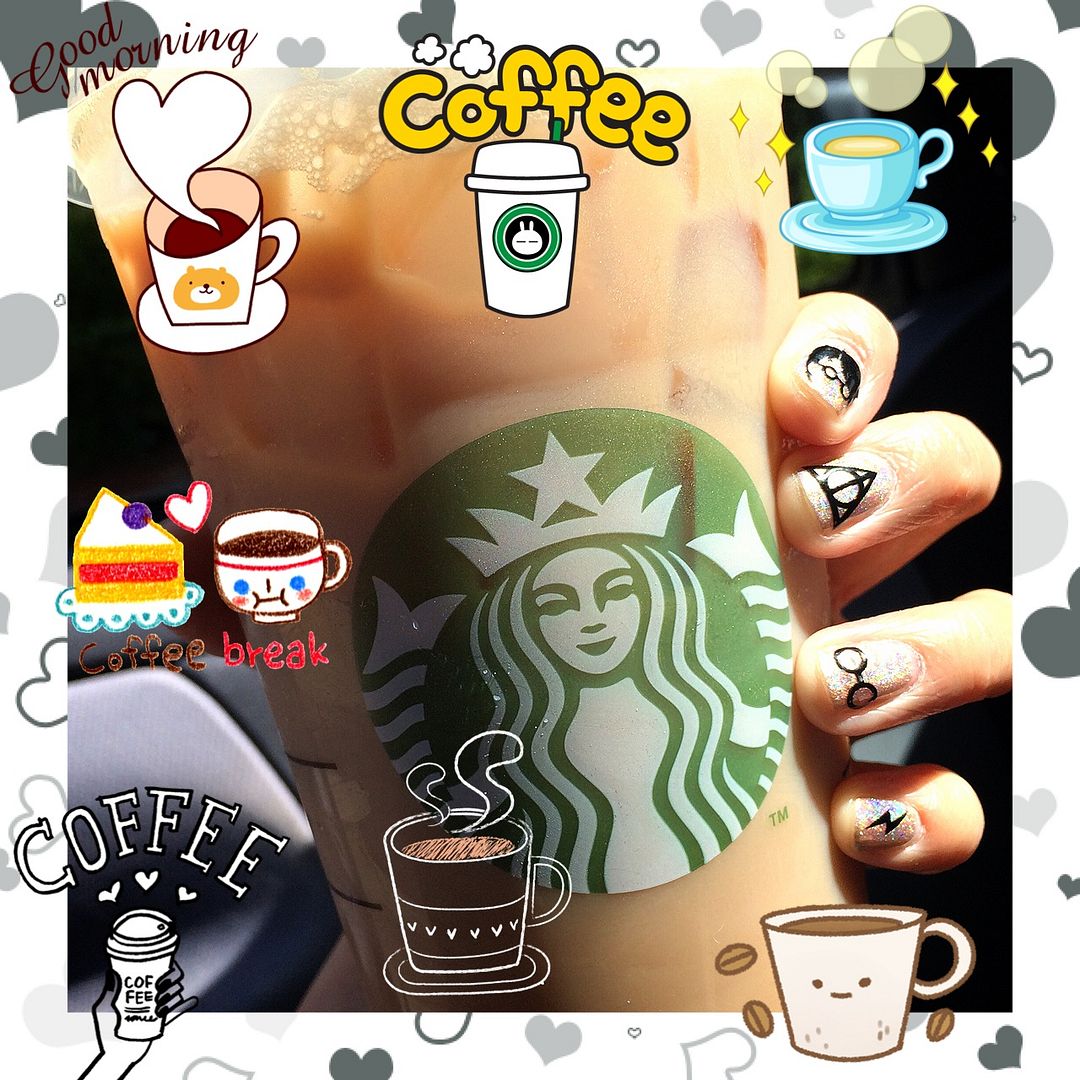 Used my freebie at Starbucks on Saturday. I ordered a grande Oprah Chai latte, but they misheard a Venti(?!). Good thing it was a freebie. Also took this pic, because I was about to remove my nail polish.
Came onto the campus again on Saturday after Gigi's pedicure, which she actually didn't need. Oh well, she must be very happy... she is never a big fan on getting her nails trimmed. Here she reluctantly look at the camera (sort of).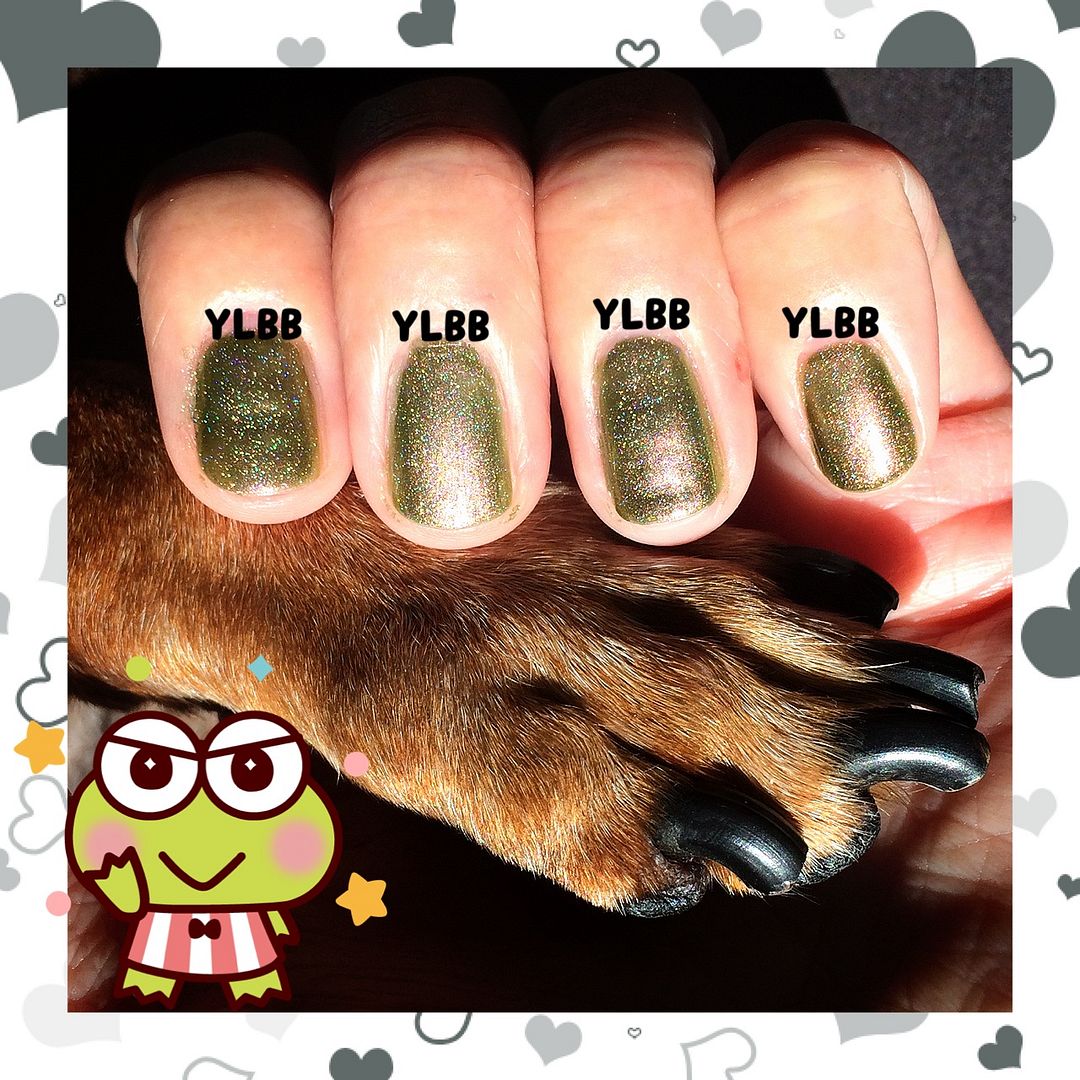 This is Nubar Wildlife topped with Cult Nails Mayhem. I need sunlight to make the holo show, so I find where Gigi is and used her little paw as prop.
Framed Gigi's drawing into another NYTTJA frame. I still don't know how to hang it up on the wall. Blah. But you see 3 Gigi. Ha. Now I need to post a real Gigi (as in a photo) too. ;)