I am not in a good mood right now. I think my vine in the back yard is murdered. By who? I don't know. It is falling off the fence. I just discovered that yesterday. The backyard is very small and I don't go there everyday... because there is no need. But I did yesterday and discovered the "horror". It require someone with the tool to cut them off... they are quite thick and quite large (wide). I was so annoyed and angry and worry that I didn't sleep well last night. I think the neighbor may have something to do with it, but I am not sure and have no proof. But I am going to move on and fix that some how.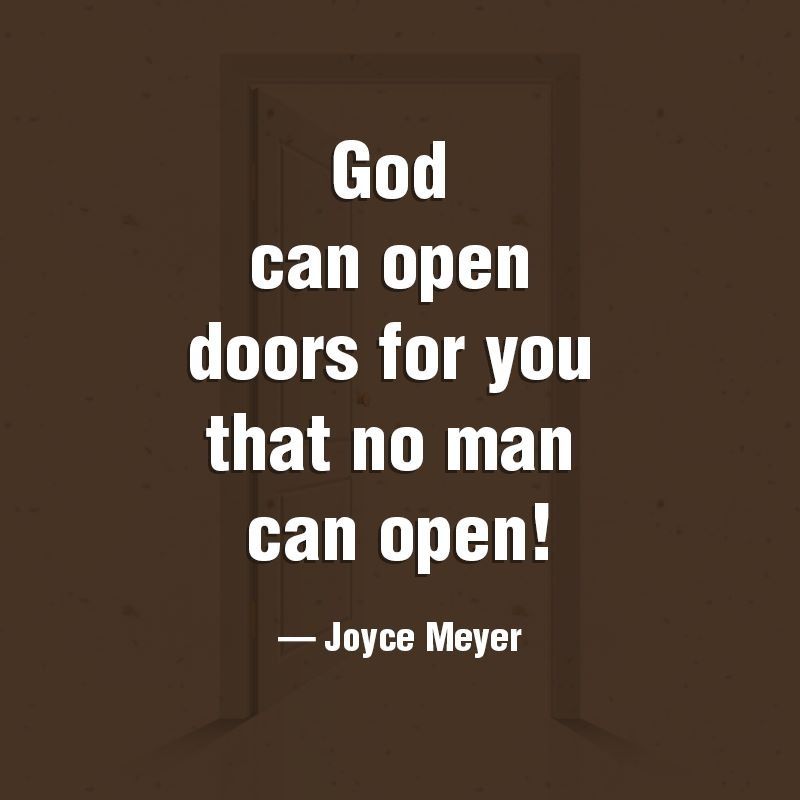 God please lead me.
That's me wearing one of my favorite shirt yesterday. Crossover for Harry Potter and Doctor Who. Best of both world.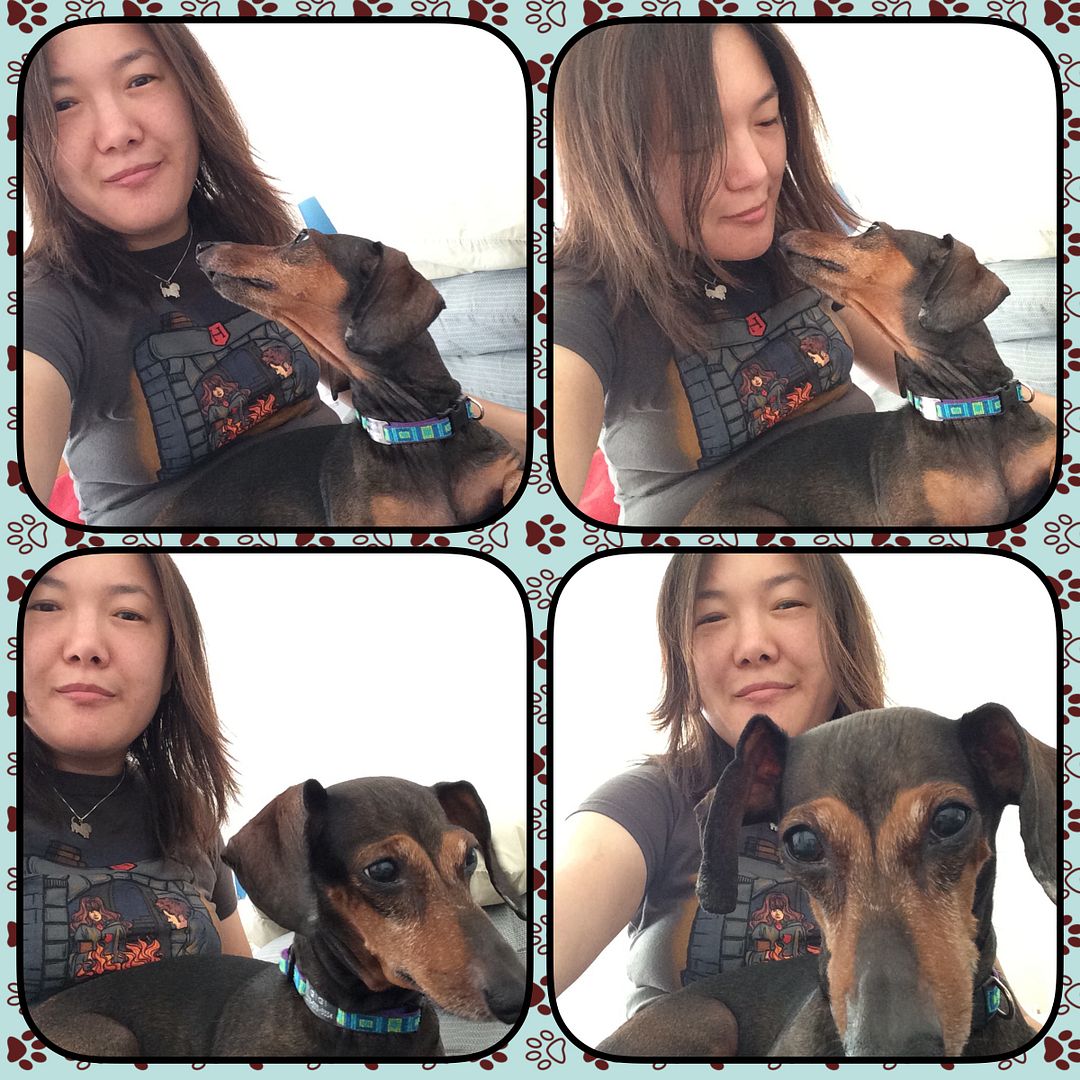 Selfie with my Gigi.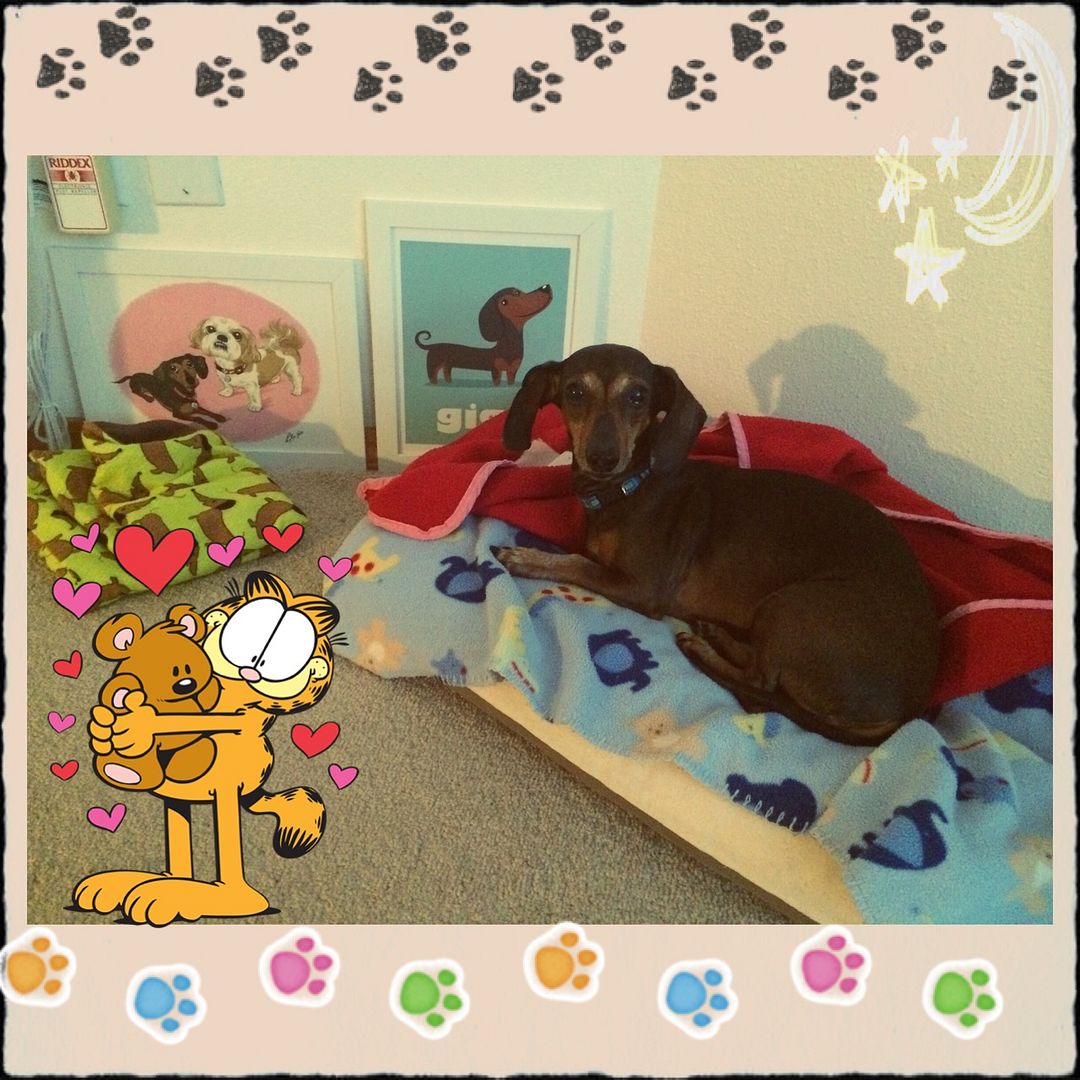 Cutie.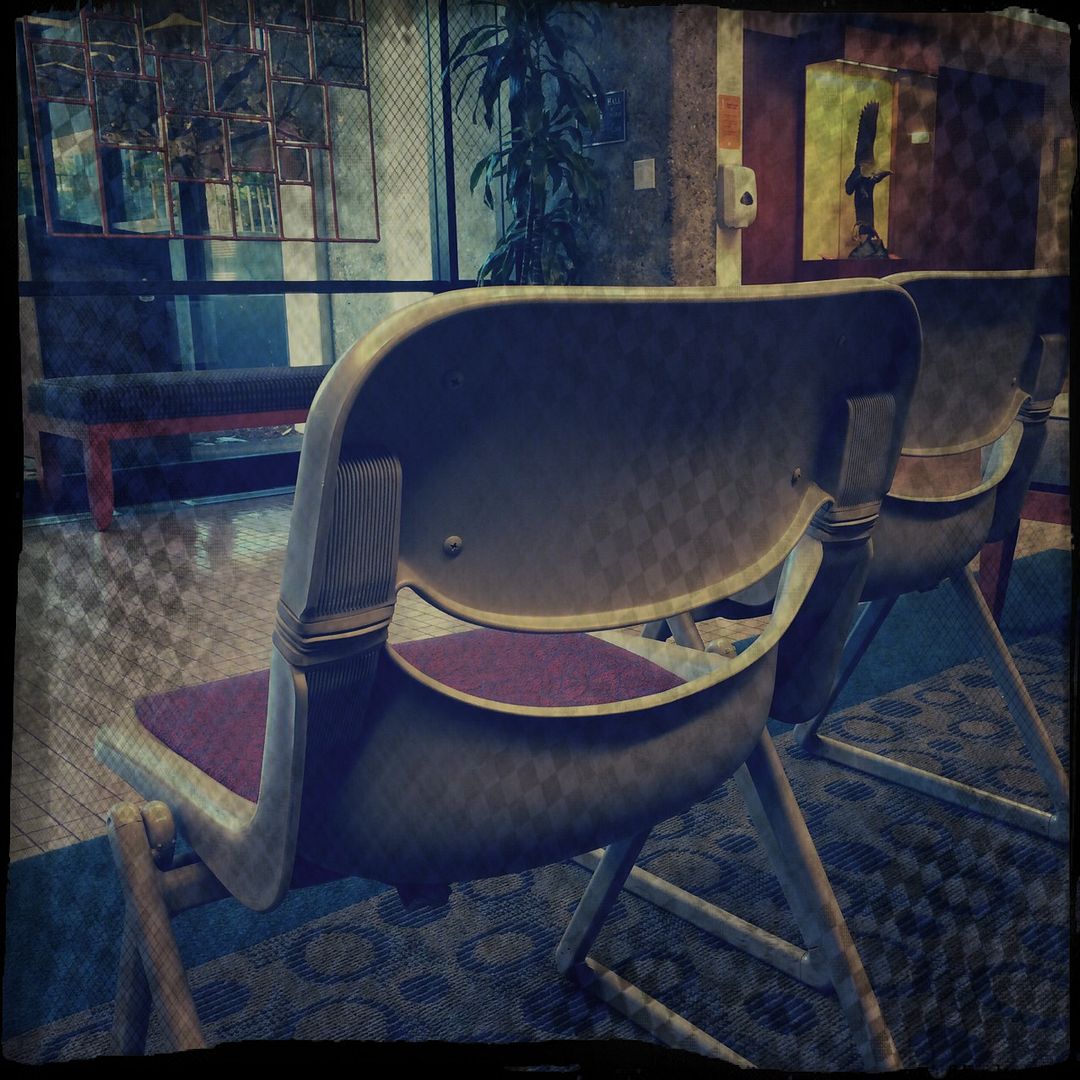 Smiling Chair.
I gave Gigi a shower earlier and she was some how exhausted by it. And I am tired because of my crappy sleep last night and the night before.