Yay for Friday!
Let's get to the show and tell. :)
My cute girl again. I keep getting reminded everyday how lucky I am to have her in my life. She has been loving the time with grandpa and grandma. She prefers grandpa and that makes grandma a little jealous. LOL. She looks so cute here. :)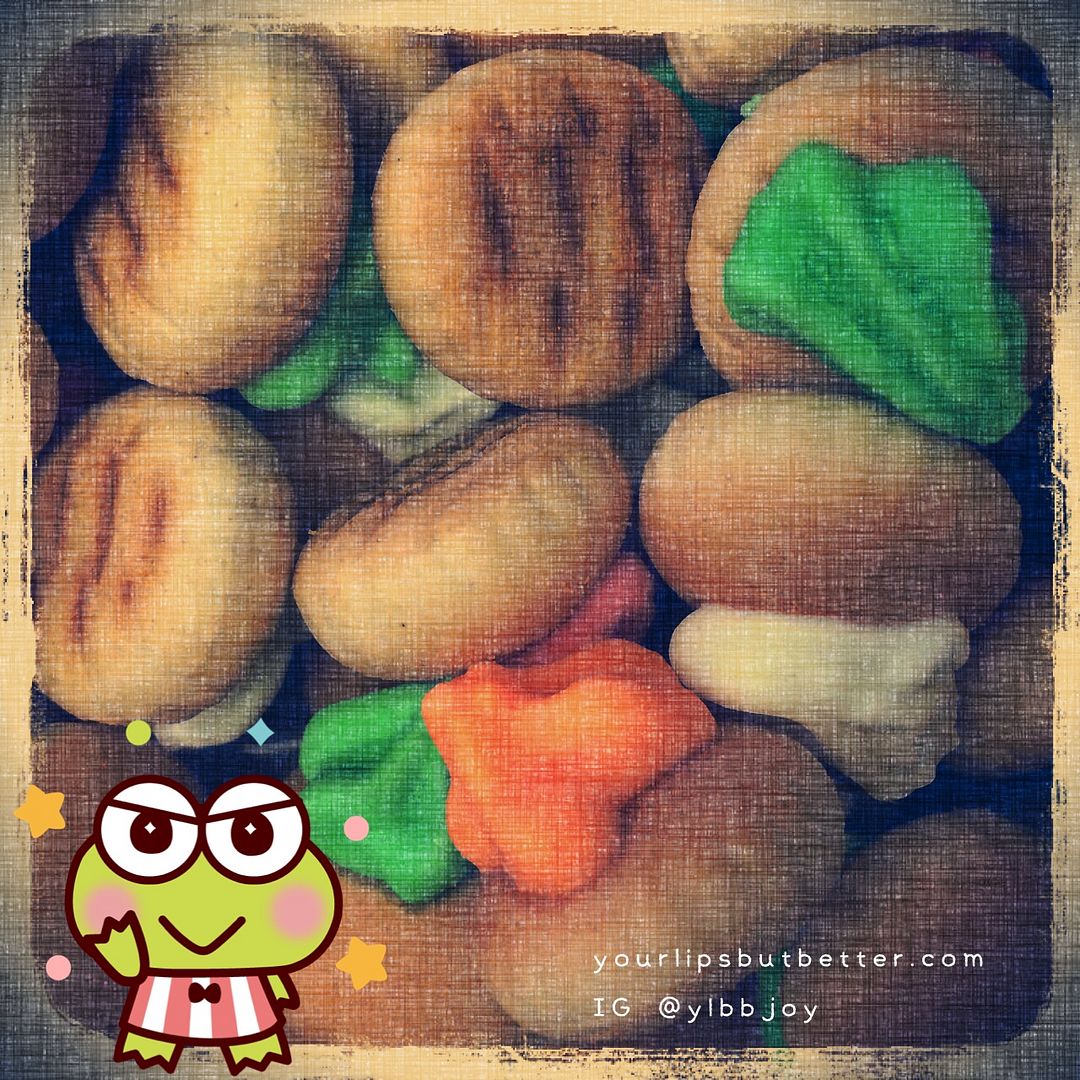 My mom found me these (花占餅)!!!!!!!!!!!!!!!!!! Childhood fav. Totally not healthy, but so goooooooood. I have to make sure I don't eat them all at once.
Found a new drink. London Fog! It's goooooood. Basically like a tea latte. Make me feel "healthier", as in tea is healthier. Ha.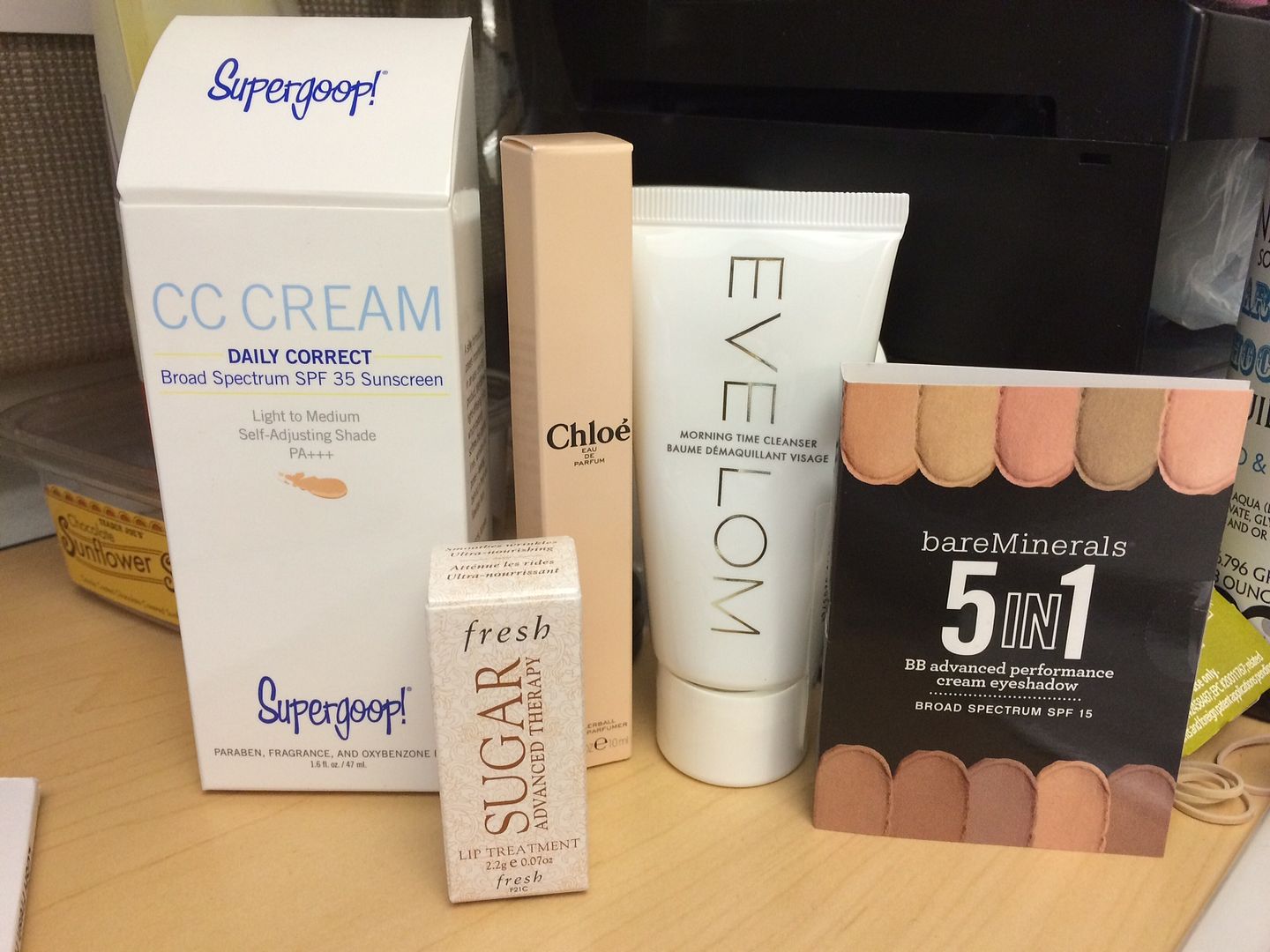 Got a bunch of goodies yesterday. Someone need to help me with my crazy (stupid) spending issue. I bought the following:
Supergoop CC Cream. Bought this based on TiffanyD's recommendation. I love her other CC cream recommendation (IT Cosmetic)
Eve Lom Morning Time Cleanser. This is from a recommendation from another HK YouTuber.
Chloé Eau de Parfum 0.2 oz Eau de Parfum Rollerball. I smelled a sample that was from another purchase and I love this sweet smell.
bareMinerals 5 in 1 cream eye shadow. It's a 100 points perk. I plan to buy more. :D
And the fresh Sugar Advanced Therapy is a freebie with code. I don't like how they smell. Not that they are stinky. But I prefer them to be fragrance free.