So this is also kind of a favorite post. But since I don't switch up products much, it's no point of doing it every month with the same things. Ha..
Let's begin.
Gigi. She will always be my favoritest favorite. It makes me very happy that she chooses me too. :)
Cetaphil for face washing
MetaDerm eczema spray. I use it on cotton pad at night as toner. And all over after shower.
MetaDerm eczema cream. Mix it with CC cream on face in am. And everywhere at night and body in the morning. I also sometimes mix it with emu oil.
Booda Butter lip balm. All organic and natural.

[I tried the softlips cube one, it tastes and smell pretty good, but leaving my lips feel dry.]

Natural soap for shower and washing face in the morning. I usually get mine from Chagrin Valley.
Neutrogena T-Gel and T-Sal for shampoo. My scalp can be very picky as well. Sigh.
Hurraw Moon Balm at night. My favorite to use at bed time.
Chagrin Valley Face & Eye Mousse for under my eyes. I never pay close attention to my face. But recently I have noticed deep line under my right eye. Probably from eczema, so it's dry and all. And I have been using this mousse on the line to fill it in. The line seems to be not as deep now.
These are goodies I have been using everyday. Below are other stuff I enjoy.
Toe Juice. I like to soak my hands when needed. Instead of applying it directly on problem area, I add it to water and I soak my hands in it for a few minutes.
Paper mask. I use this with the eczema spray when needed.
Simple sugar unscented scrub with emu oil.
Rescue Remedy. This is when I feel like I could get anxiety.
Refresh Plus eye drop. I like this when my eyes are dry and/or irritated.
iPad Air. My new addition. I love it. Though I think the wifi connection can be iffy at times.
Kindle. Duh. It's awesome.
iPhone 5S. My great helper.
My necklace. Just a simple silver chain with my footprint in the sand and dachshund pendant.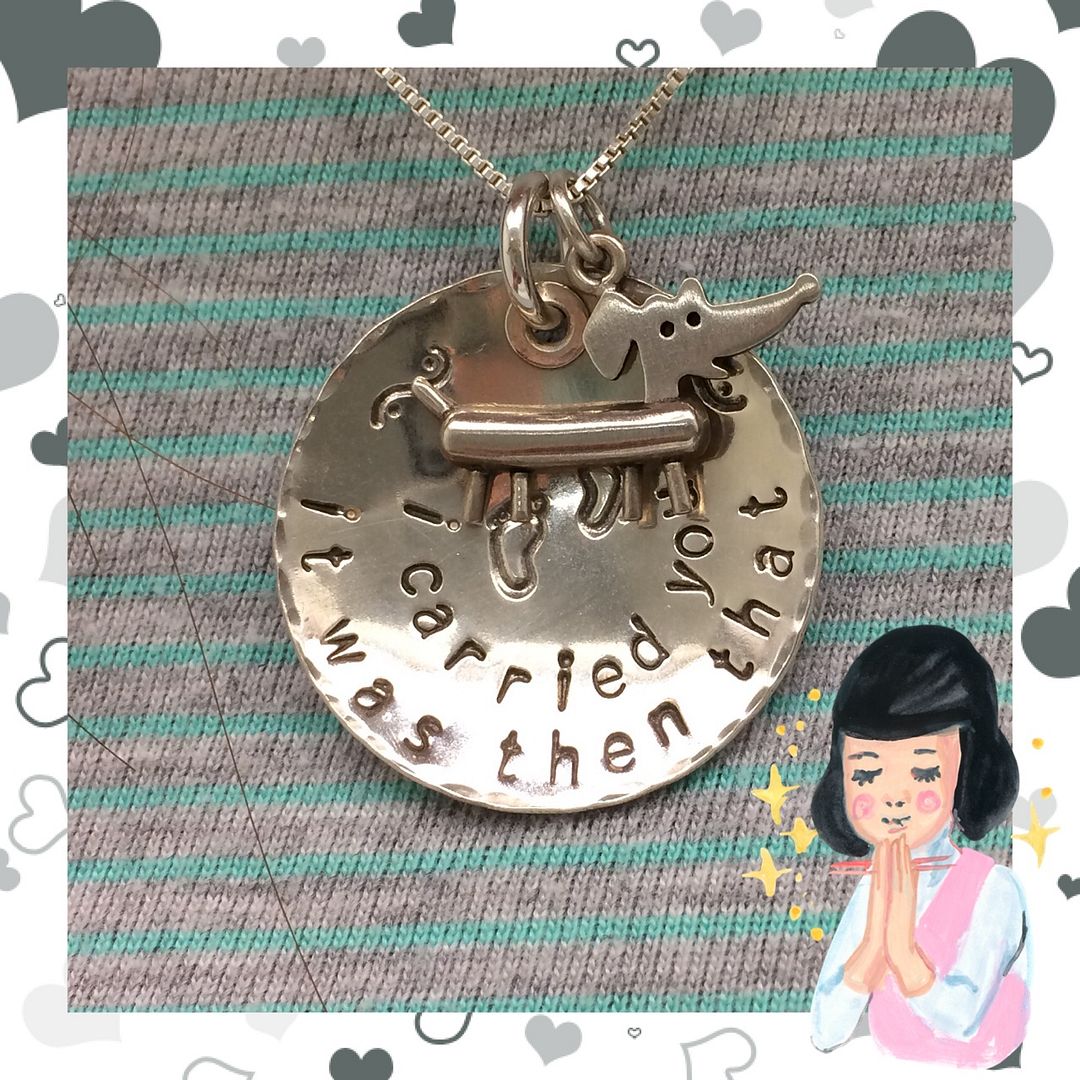 Wearing my fav pendants.
My favoritest favorite.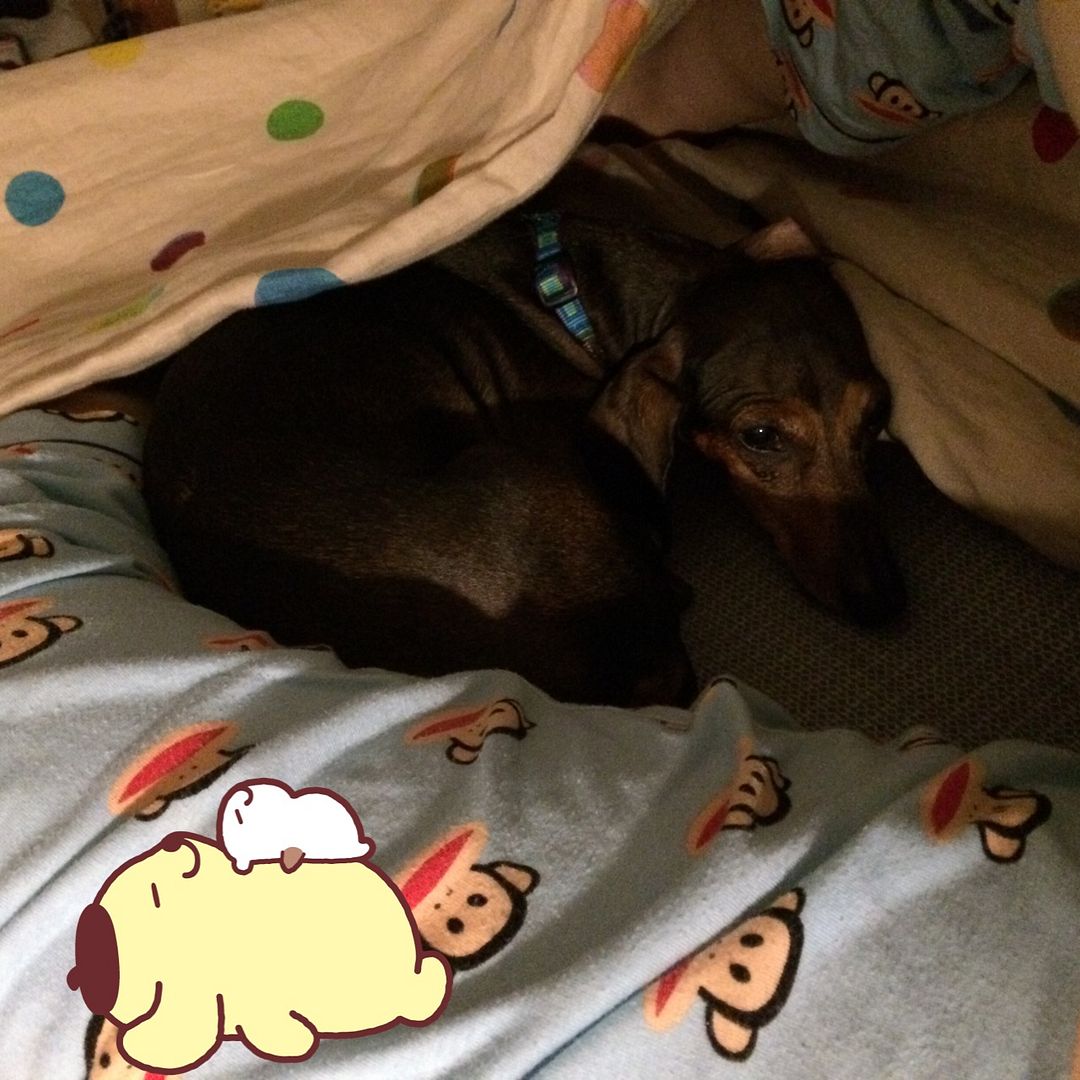 No one wants to get up this morning.