My girl turned 11 yesterday! Time sure flies. She was such a tiny itty bitty baby. Now she is all grown up and amazing and smart and funny. ;)
We didn't do anything special yesterday, but I planned to take her for some treat shopping this weekend.
She is still pretty good in getting her ears cleaned and medicated. She didn't like it, but will do it when I offered her treats. :) She will have a follow up this Saturday.
Lately she didn't want to get out of bed in the morning. She usually jump off the bed as soon as I lifted the blanket. But not today and a couple times last week. Maybe because the weather is getting cooler.
And this morning she even stole her treat toy! Usually when it's time for me to leave for work, she would go into her crate and I will bring the toy in there and I would hold her paws and I said a little prayer, then she can have the toy. But this morning, she stole it shortly after she went to her crate. Just little things that she is "changing". :)
Also, her hearing (or it could be because she has an ear infection. Usually she is very quick when someone is coming home or just sounds outside, but last night she didn't know the roommate came home until she was calling her name!
My birthday girl. Love her so much.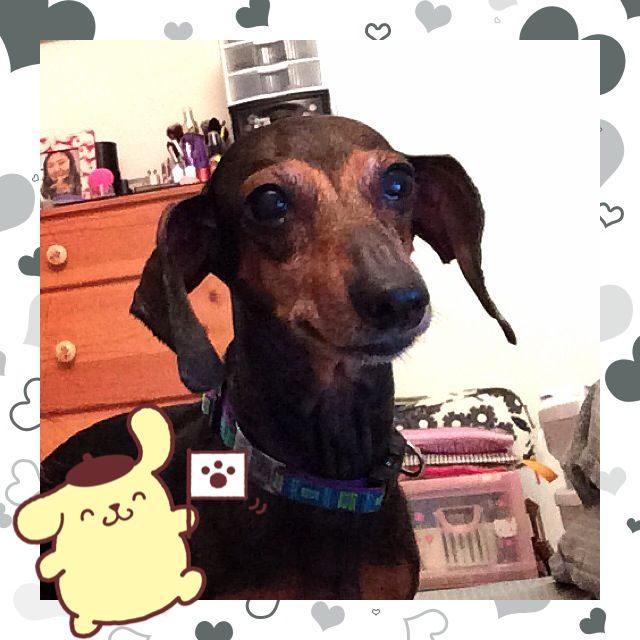 Selfie this morning. Looks like she was smiling.