Not feeling too well today. Maybe it's time to see the doctor again. I am really annoyed with all these crap.
Anyway. Over the weekend, we went to my uncle's birthday dinner at a Chinese restaurant. And we had tiramisu for cake. The cake was nothing like a Tiramisu. Ha.
Yesterday we just chilled at home and we played ball. We haven't play ball in a very long time and she seems very excited. :)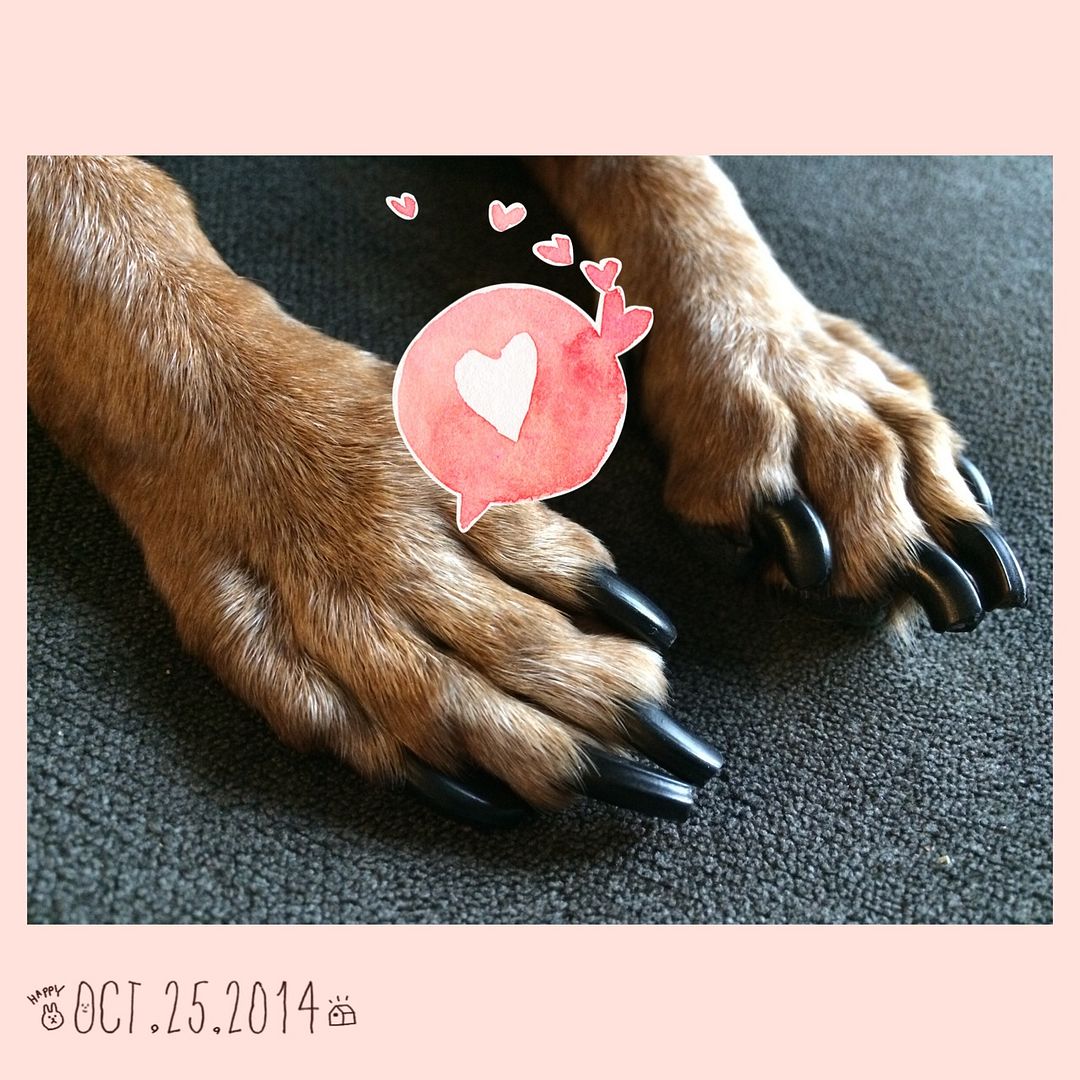 Cute frosty paws.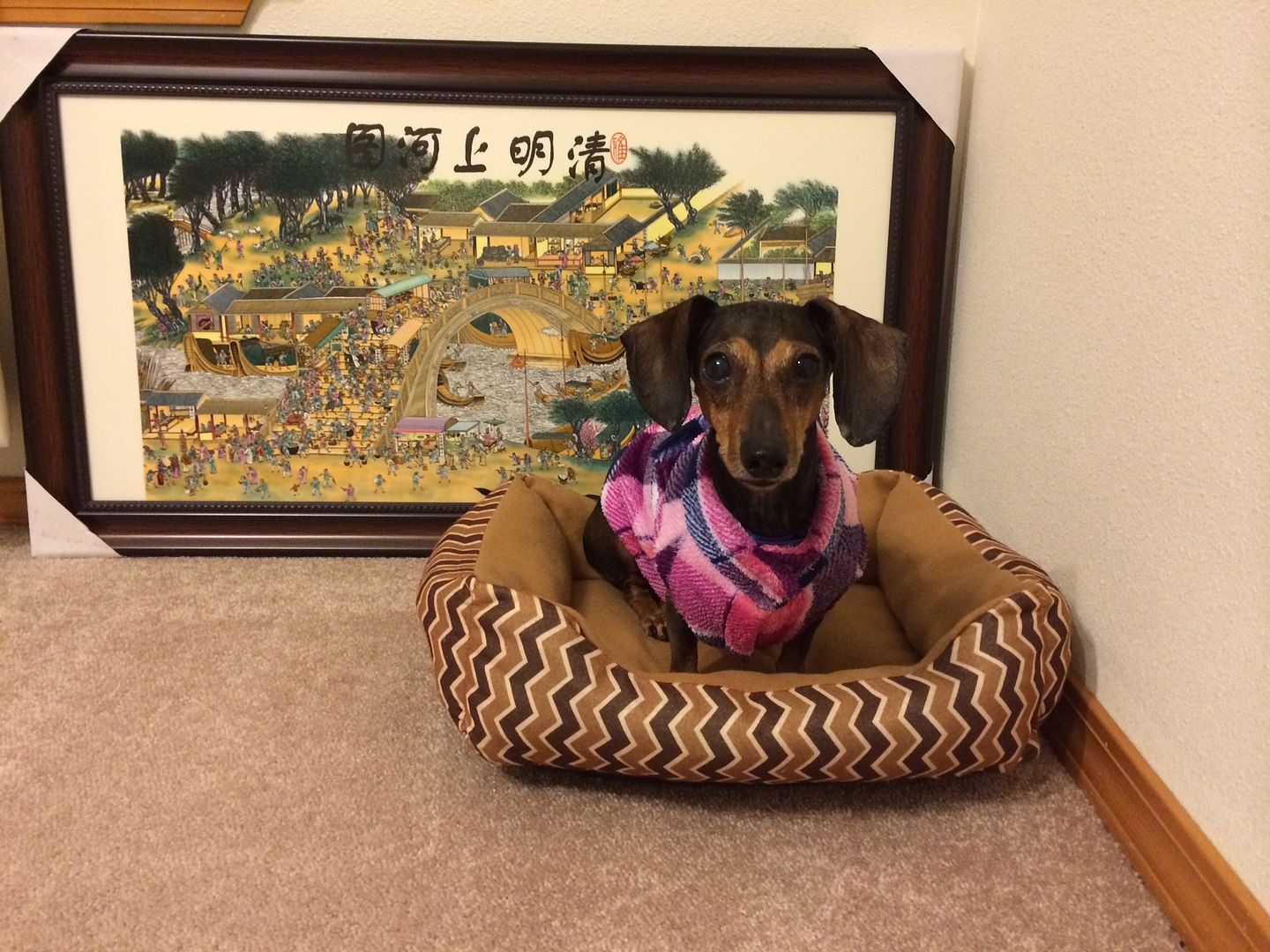 Dinner time. She is supposed to sit in the little bed. :)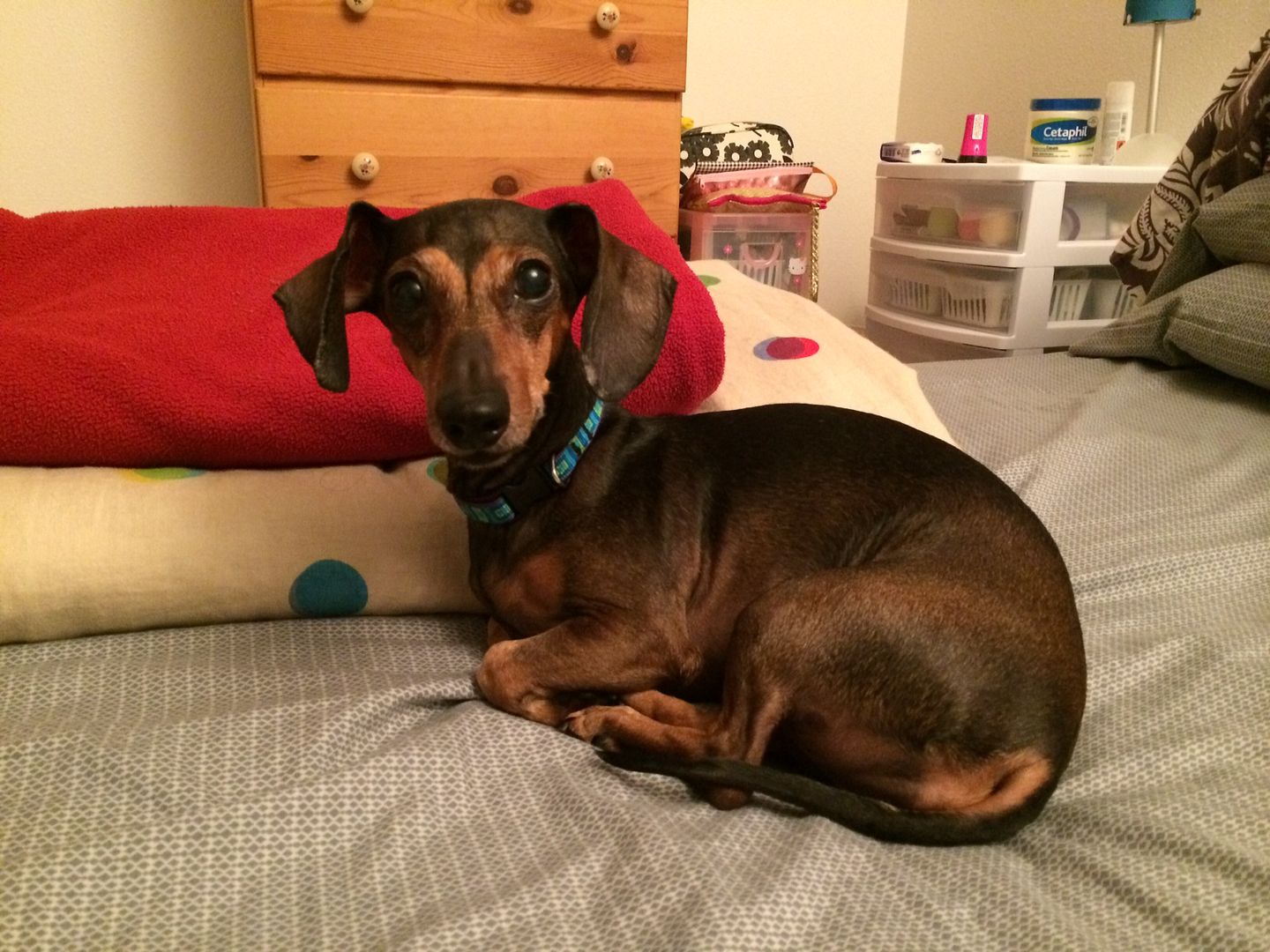 This is from this morning. She was cleaning her body and then she noticed I was taping her. She is funny.
My hands are really feeling the colder weather. I already skinned my palm. And not to mention lots of little cuts. Boohoo. I have also start wearing gloves at night. I need to use a richer moisturizer too. Sigh.