Hello. Last night I was using my Eve Lom Morning Time Cleanser. Last time I used it, I got a slight itch... but last night when I use it, I got more itch and today I got "rashes" and it's still itchy. The "rash" is not as severe compared to when I got it from using the sheet mask. I bought this cleanser from a review from someone who had a rash. So this product GIVES me a rash instead. Oh joy. Good thing I only bought a small one. Gah. So needless to say, I am makeup free.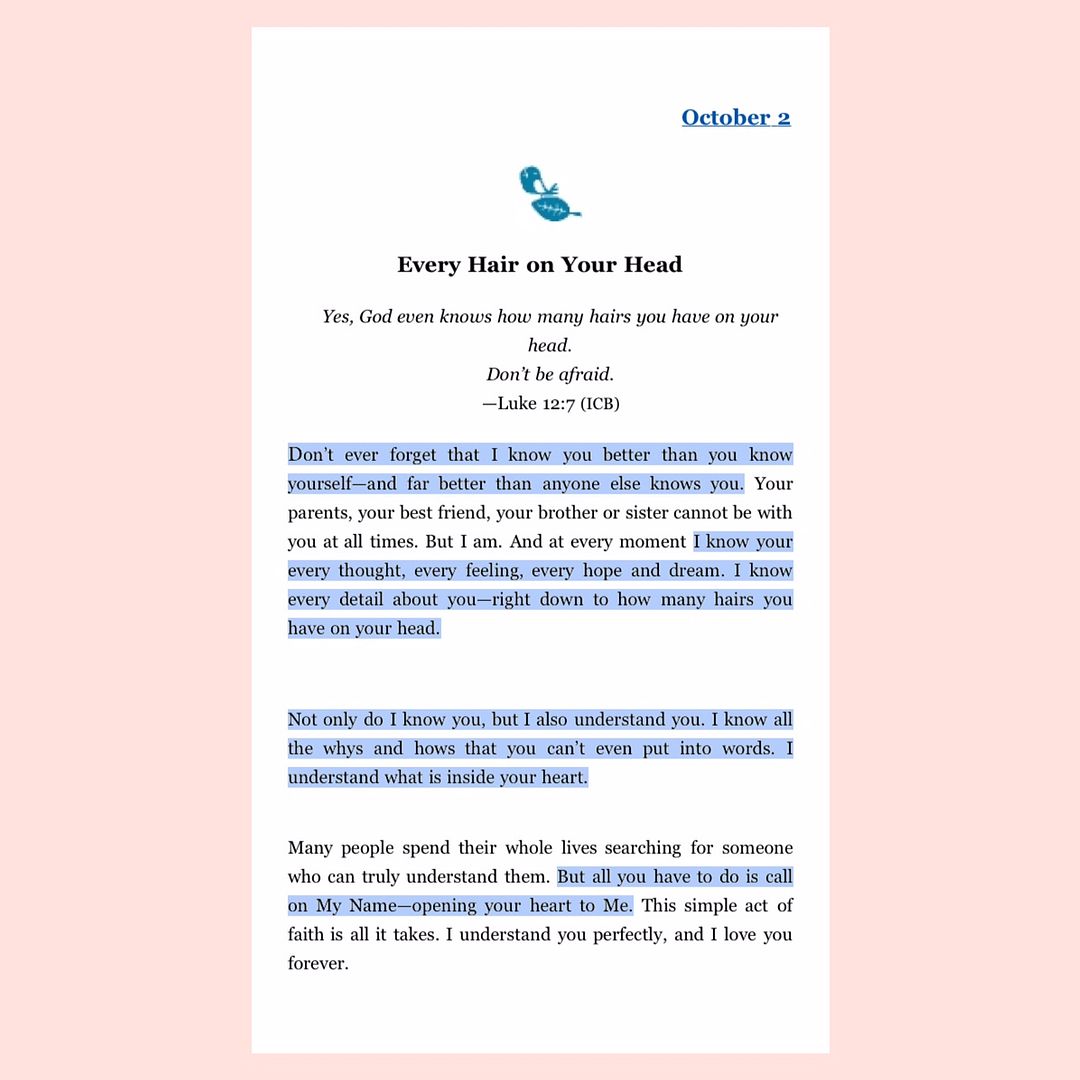 I bought the kid version of Jesus Calling. I am really liking it. I think for a non native speaking person, straight forward English is easier than fancy words.
This is the regular version. I still like it. I like this one because it included the scriptures (not on the actual book nor the kid version). I like both version for their own uniqueness.
This is so sweet. :)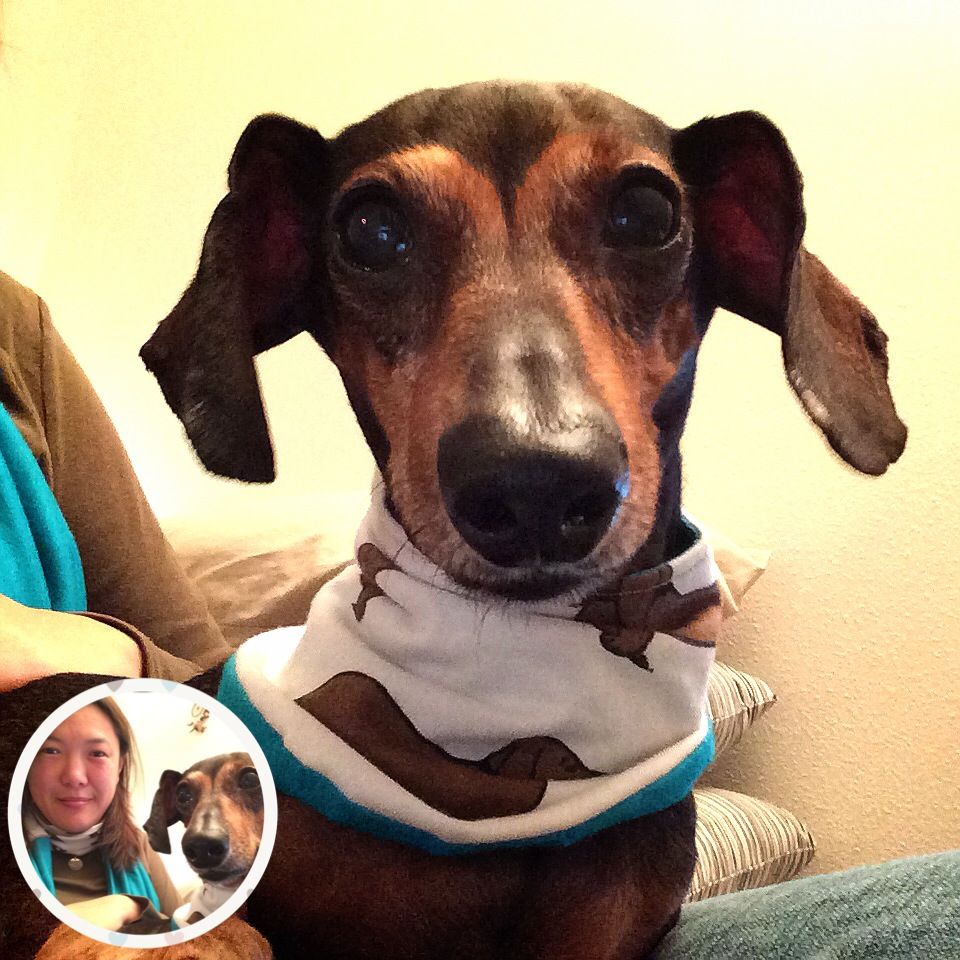 We are wearing matching scarfs today. She is way cuter, especially that she has no rashes on her face.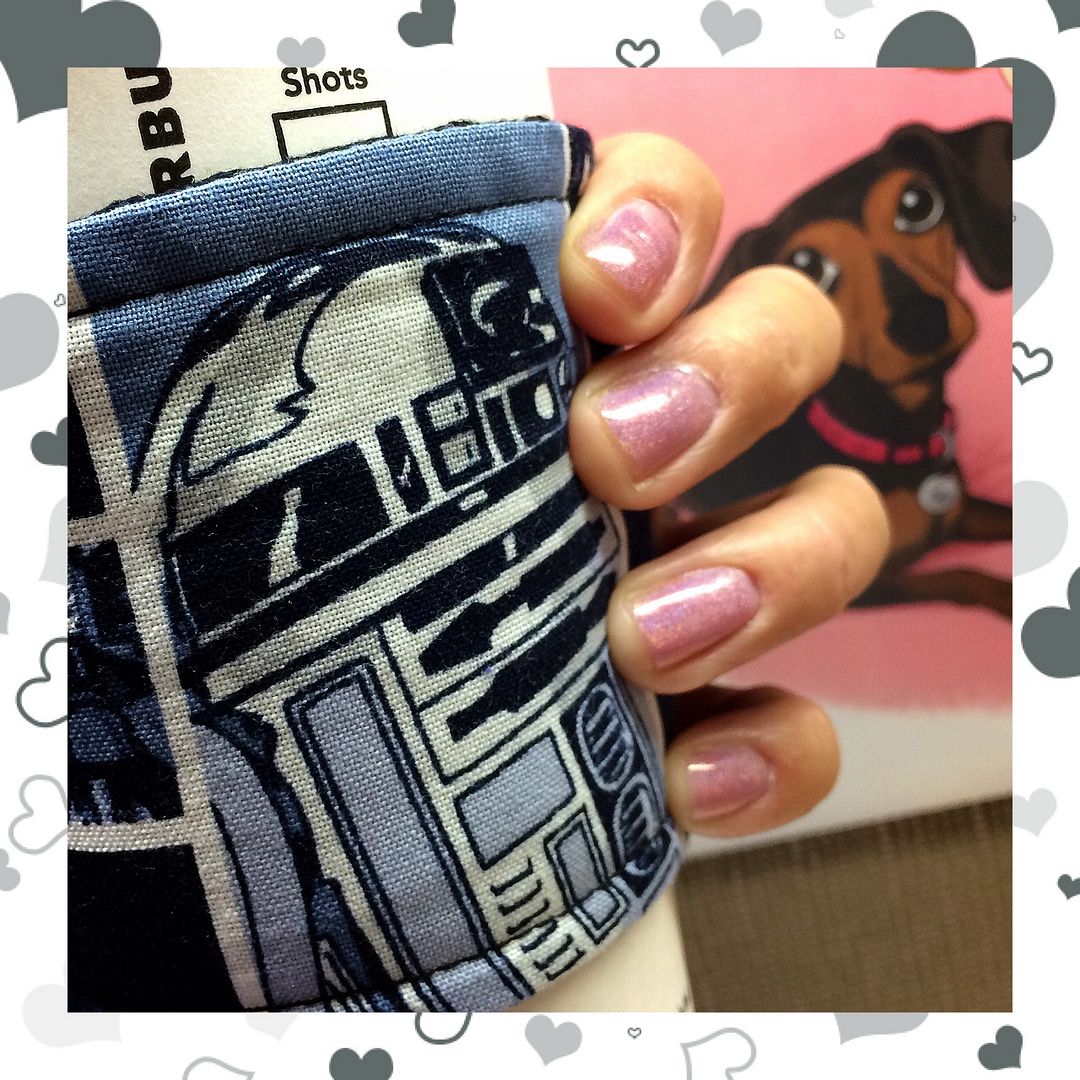 Did my nails last night. The night before my right hand cuticles were crazy itch when I was sleeping, so I soaked my hands last night and put emu oil on the cuticles and it was fine. So high maintenance. :/ I was going to do eczema awareness or breast cancer awareness nails...this polish is kind of pink, so this will do. :) Here I am enjoying my London Fog, I am switching to this cozy, because I need to give my doxie one a wash.