More random bullet points again, because that's effective.
Gigi didn't sleep well over the weekend, she woke up multiple times and shook. Thankfully she slept well last night. She is seriously the cutest though. :) I also have to remind myself that she is a 11-year-old little lady now and I have to be gentle with her. We shared hard boiled eggs over the weekend. :)
Had ramen for dinner last night. Japanese ramen. I love them. The portion appeared to be small, but surprisingly when I waited it out, I am doing ok. Ha!
I have used up more than 1/2 of the 64gb SD micro card (which actually only has 59-ish gb available in reality). Lots of movies. If I am using my Tab 4, I am going to use it to its max. Still prefer my iPad though. Anyway, using the Tab for shows/movies and as Kindle, so I don't even carry my Kindle with me now. Though the Tab crashes from time to time.
Hands are so dry and crazy. I know I should be wearing gloves, but I don't really like to.
I rediscovered the goodness of Rocky Mountain Lotion stick, it really leaves a coating on the skin, which is what I like after I used my cream... so everything is sealed in. Layering moisturizer is useful. I have posted this from labmuffin before (my post and her post). So I bought 2 more sticks from RM.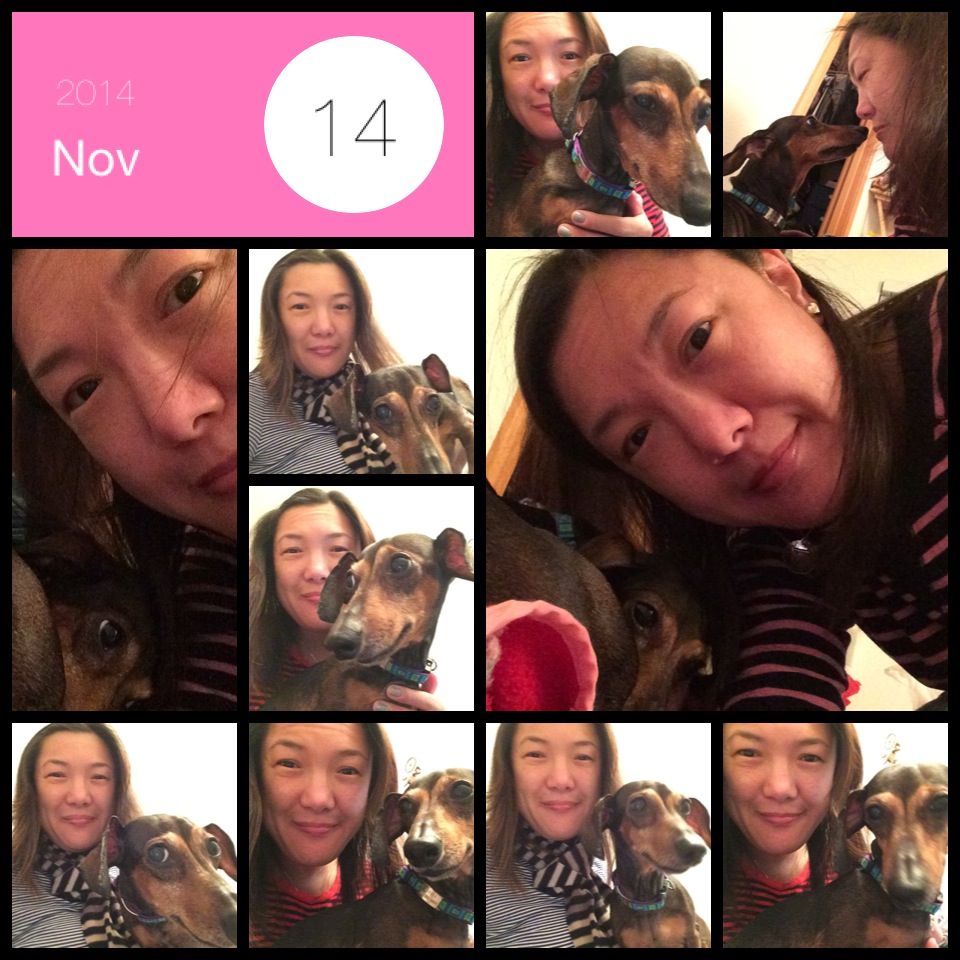 Selfies.
Captain's birthday.
My cutie. Why is she so cute??????????????? I am grateful for her shaded-red on her body, because your "ordinary-red" turns frosty. Her paws are quite frosty, if she wasn't the color she is, she would be white now. Ha.