We had our first family trip in a very long time. Gigi got to go too. It turned out to be fun and interesting.
We decided to go to Cannon Beach (and surrounding area). We left on Friday morning and it was raining almost the entire ride, but rain stopped when we arrived the beach, so that was very nice. Even Gigi was happy. She walked very fast on the beach. And the scene was amazing. The car ride was fine, Gigi is always a nice passenger. We spent some time on the beach, then went to walk around the immediate area. It was Halloween, so it was fun to people watch and then we went to Bill's Tavern and Brew House for dinner. I had the Oyster Burger, it was delish. Then we went to the hotel. It was the Holiday Inn. Immediate impression of the room is nice. However, I discovered later on that the blanket on the bed was covered in hair! Gross. The bed was quite comfy. Gigi didn't sleep well the first night, hence no one was. She keeps waking up, probably because she didn't know what's going on.
Day 2 was a typical shopping day. Nothing to do with Cannon Beach. We went to Woodburn Outlet, Fry's and Costco. I only bought a top and a vest at the Outlet. Bought a thumb drive at Fry's and made an unexpected purchase of a Samsung Galaxy Tab 4 tablet at Costco!!!!!!!!!!!!!!!!! We had a quick lunch at a Teriyaki place (Rice Time) and had McDonald for dinner, as the drive was long and it was late when we headed back (the drive was not too easy). Gigi slept very well that night. She joined us at the Outlet (no rain! yay), we stayed outside of stores that didn't allow dogs. She stayed in the cart (and also in a carrier, but it was too uncomfortable, hence we used the shopping cart) at Fry's and had fun people watching. Though she did stayed in the car while we were at Costco.
Last day we went to Portland after we checked out. We had dim sum at a place my dad insisted (not sure why) and it turned out to be not that great. We also had ice cream at Salt and Straw. Then we headed home.
Overall, the trip was fun. The weather was nice. Gigi was amazing (she didn't has any accidents during the entire trip.). Everything was ok. So that's a win.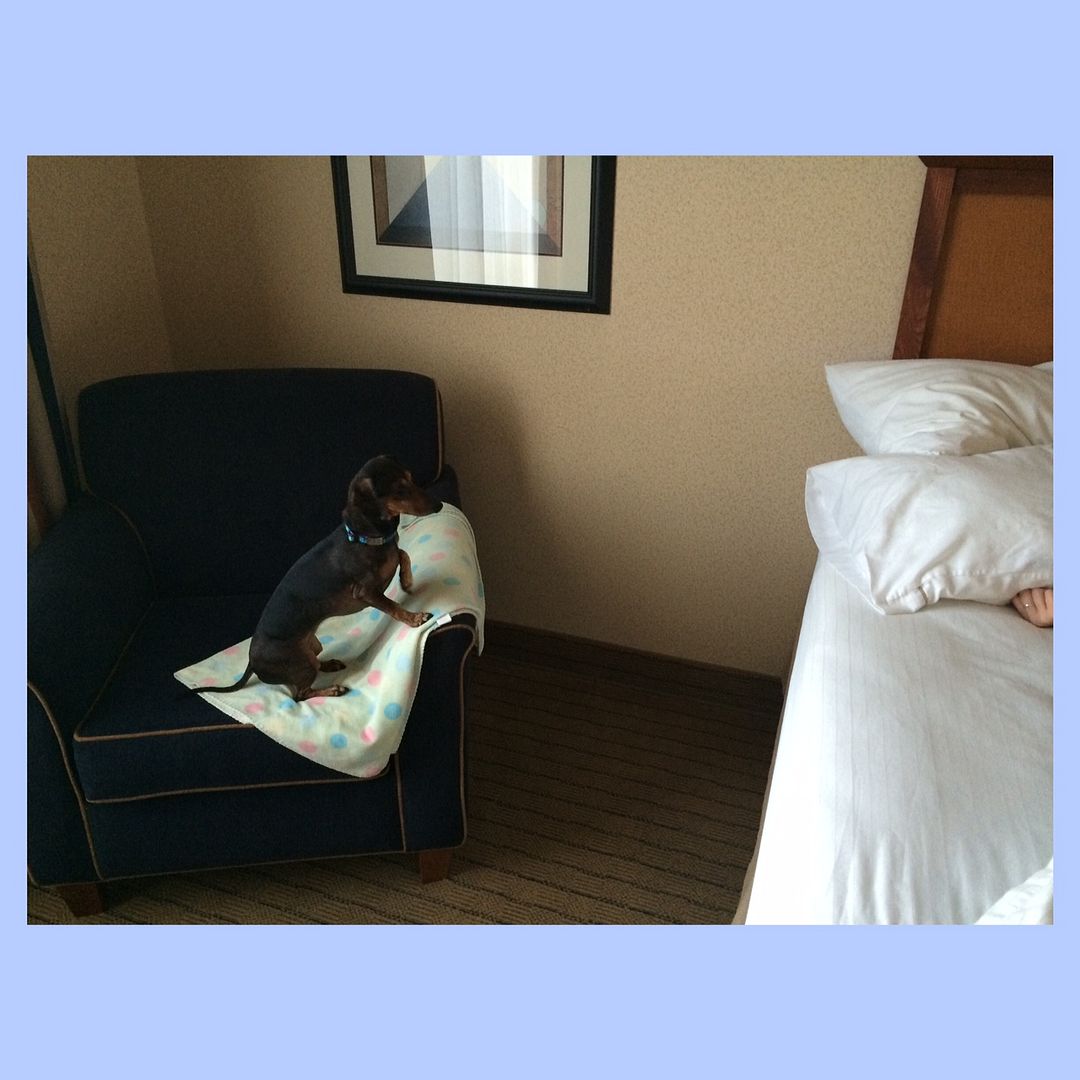 She learned that she could jump to the bed from the chair. Tsk. Tsk.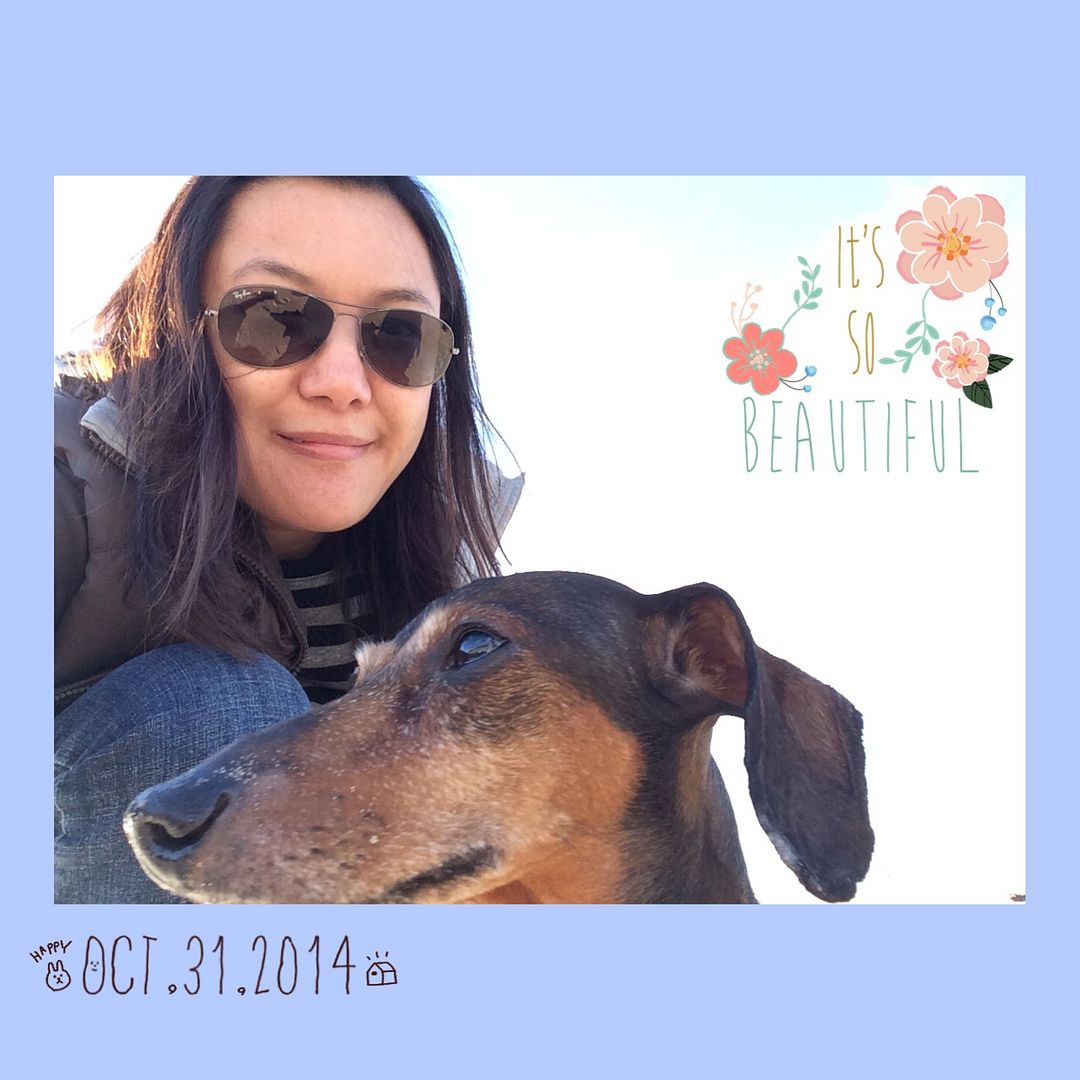 Selfie at the beach.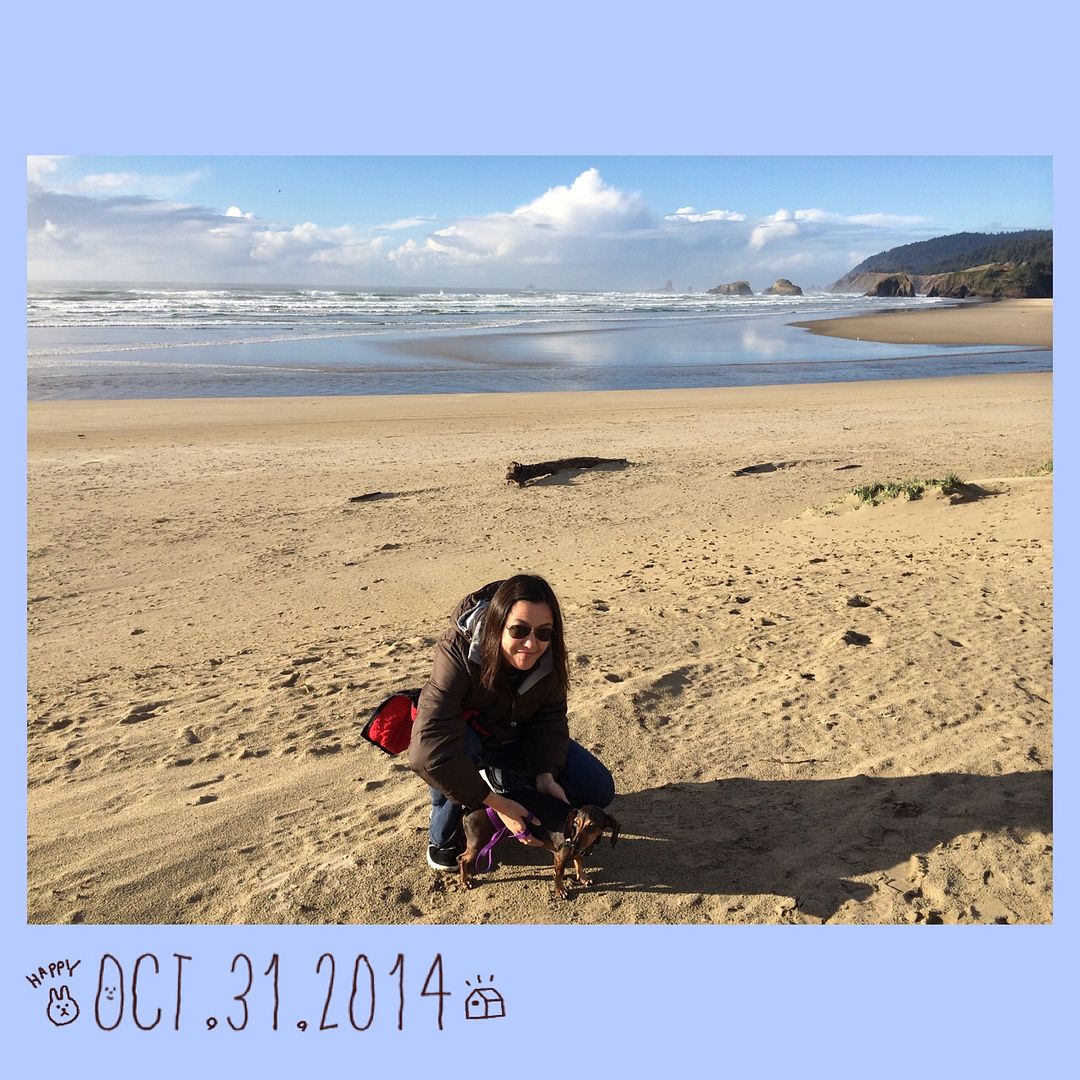 At Cannon Beach.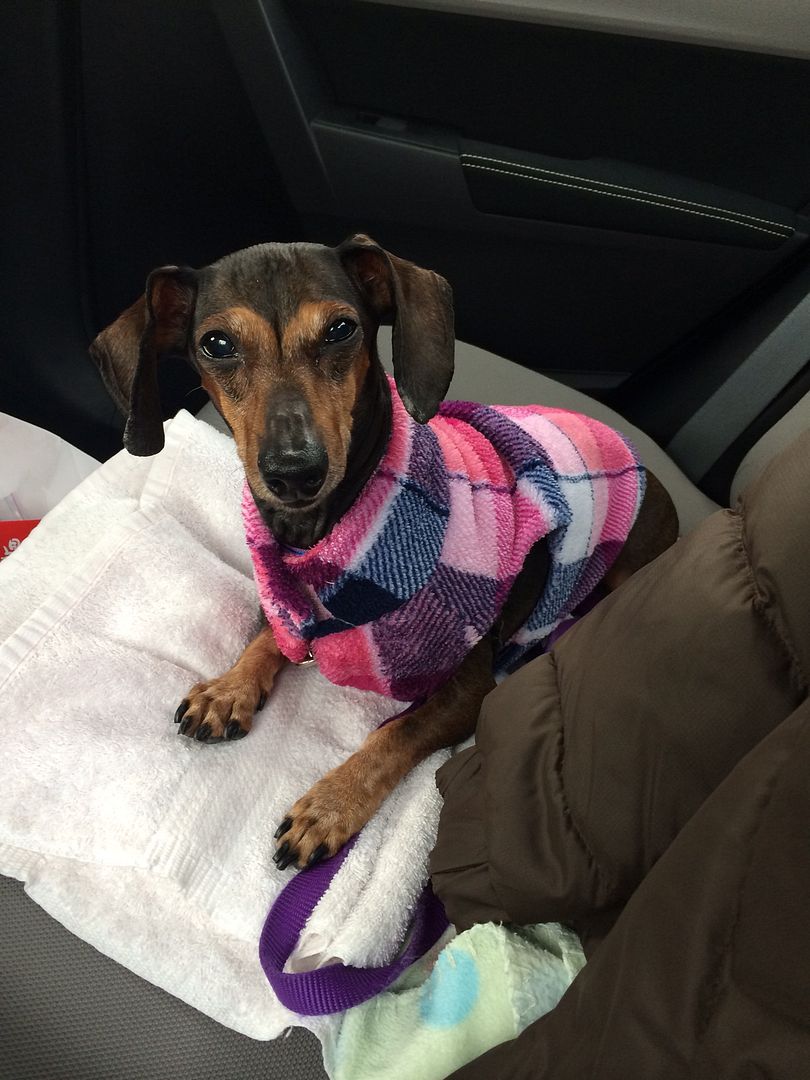 In the car.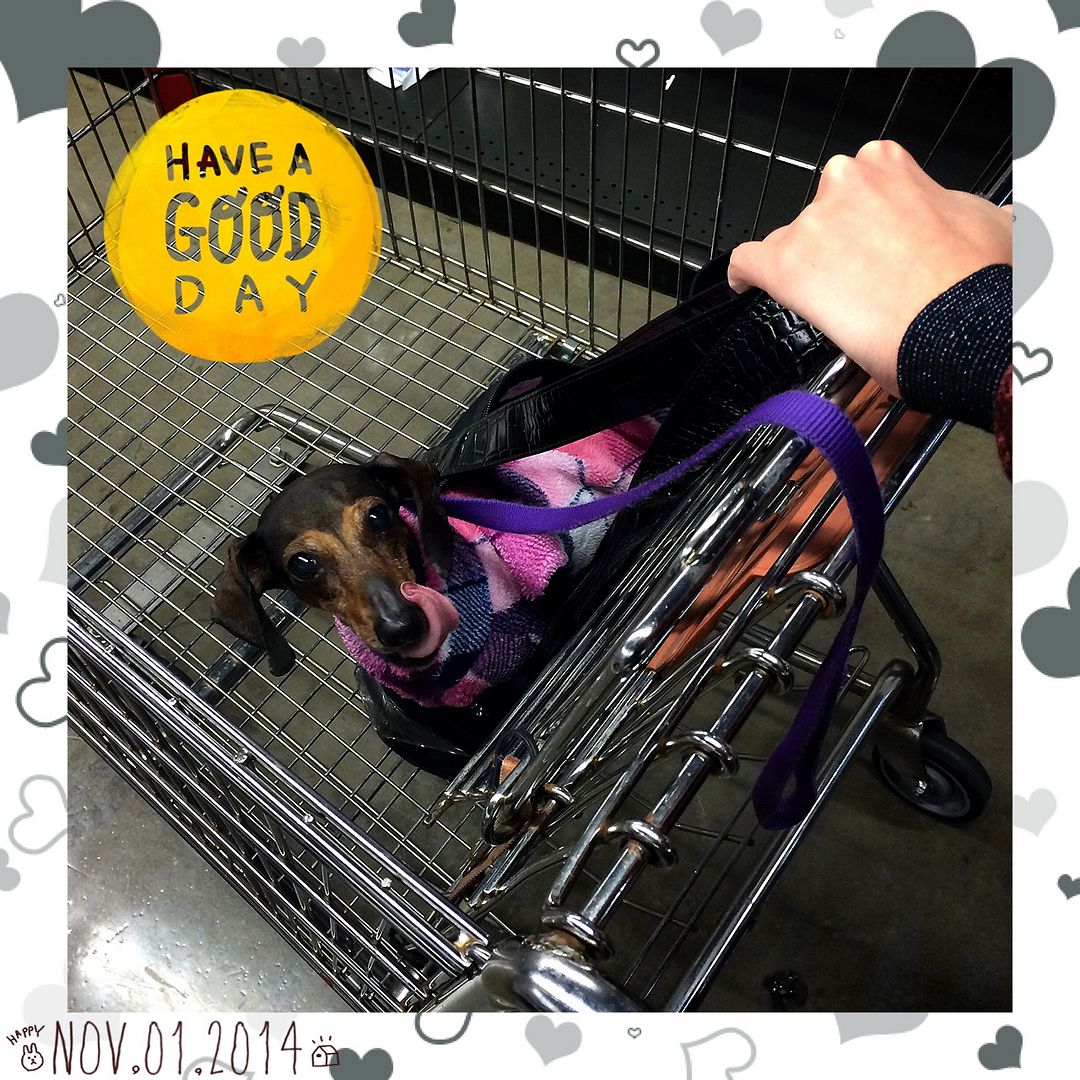 At Fry's.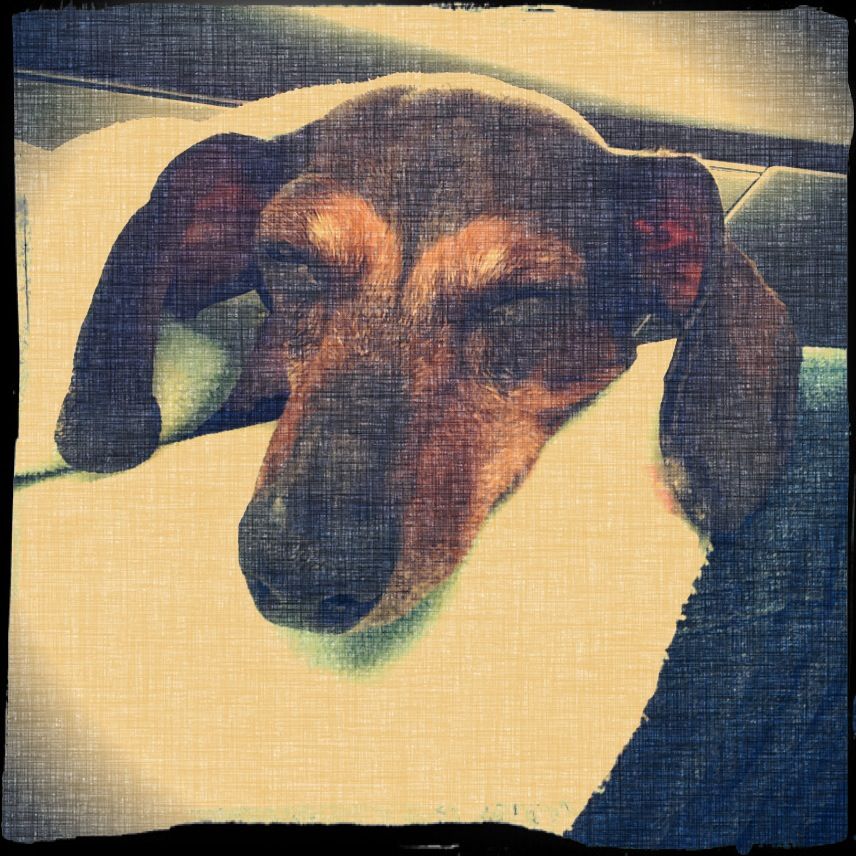 Tired.