Last night we were invited to one of my uncle's house. We usually "do Christmas" on the eve with the family. Gigi was invited too. This uncle likes Gigi and is her unofficial Godfather. :)
We had a biiiiiiiiiig steak (Gigi got a few bites), sea cucumber (yum), eggs (too full to eat that), cabbage and cream soda. It was delish. I am so blessed and touched. The uncle sent me a text earlier yesterday. And I got 2 gifts from the uncles/aunts already. One is a bag of highend beauty stuff (aunt works at the duty free shop at the airport, so she got all these sample goodies). The other bag is a Starbucks mug. The interesting thing is I bought a Starbucks mug this year too. But they are not the same design, so it's all good.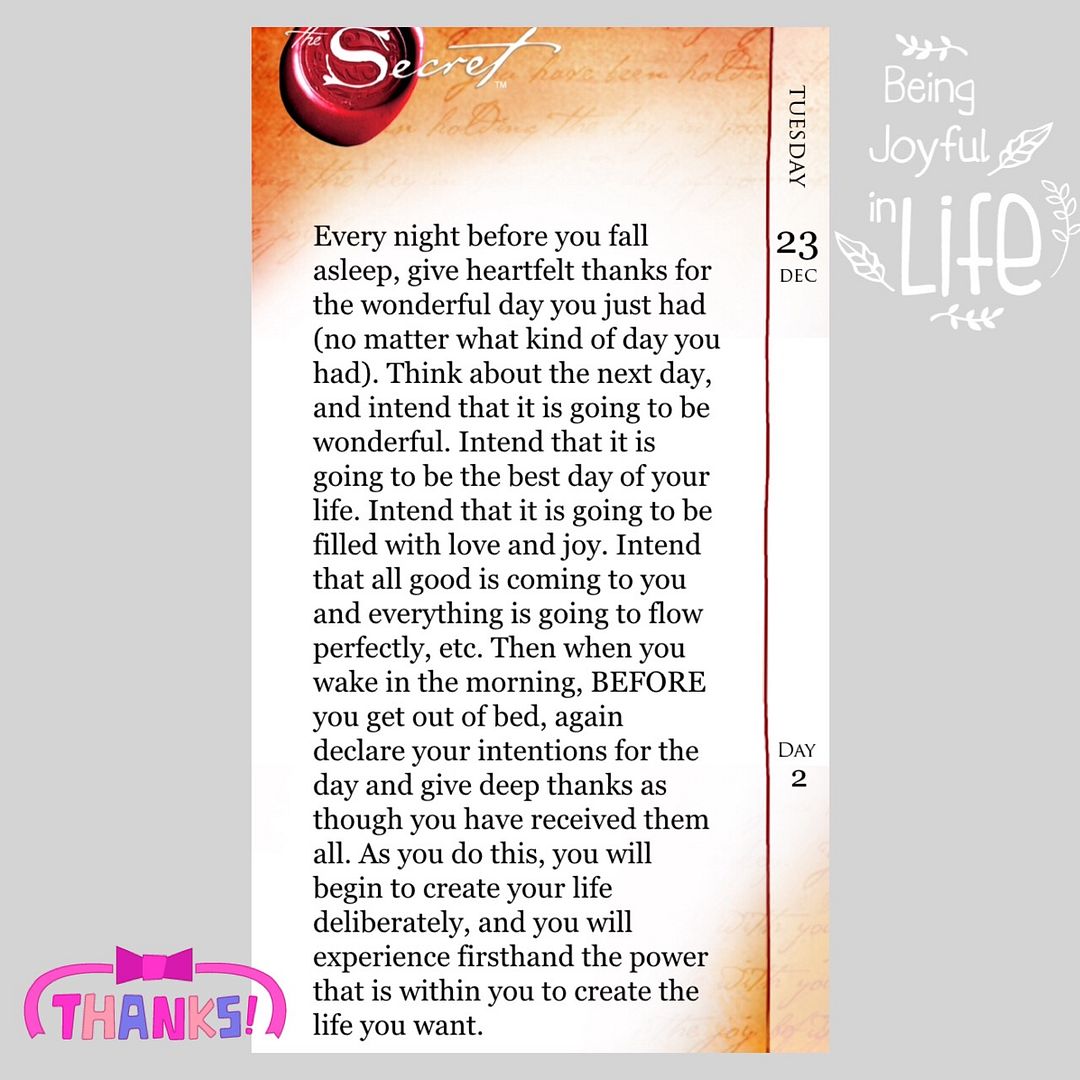 Some positive thoughts for you.
I got this little charm from my coworker. I gave her the "Footprint in the sand" necklace.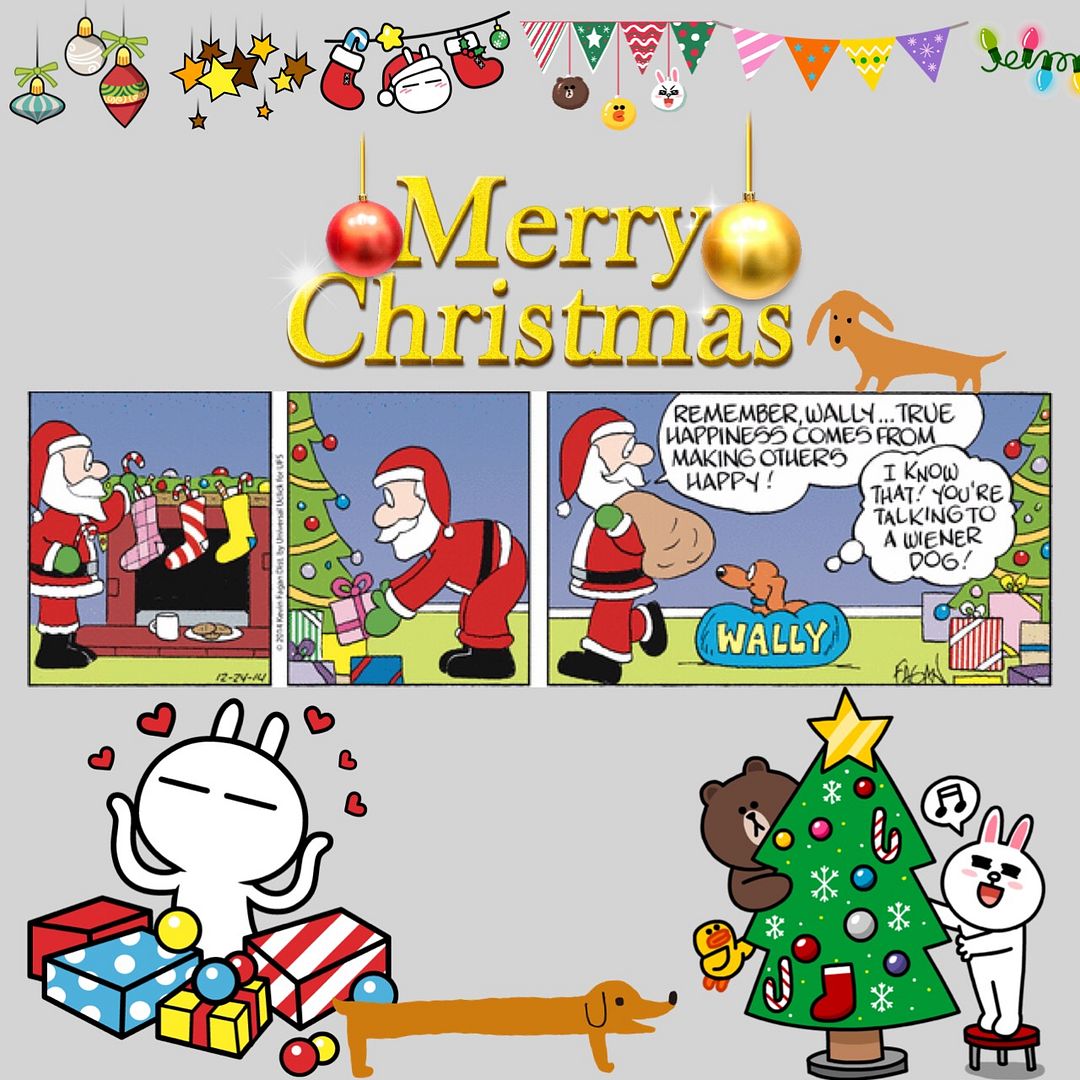 True. :)
I got this yesterday. Yay. From me to me. I can't believe I didn't order the cd as well. Boo.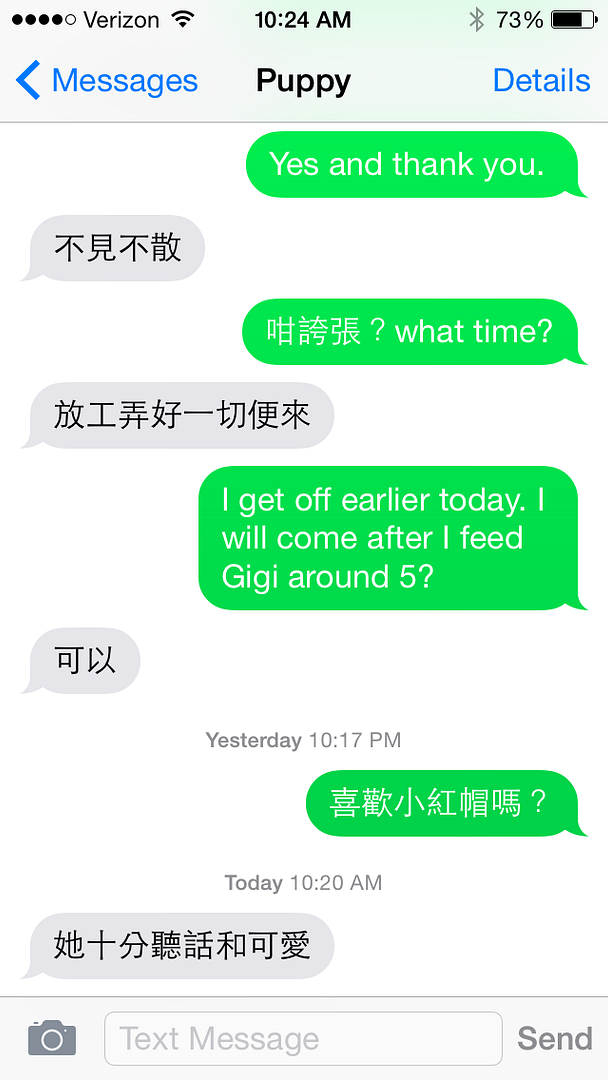 Godfather loves his little sausage.
Gigi gets to open her gifts this morning. She loooooooooves to rip the paper, I have actually push her away.
This is from yesterday's "party"
Ripping open the presents in speed up.
Another speed up of her playing with the duck. All she was doing was plucking the fur. So I had to take it away from her. This duck is interesting. There is a squeaker in there and also felt like there is a bottle in there too.
Agility in 34 seconds. The speed up made her bark so cute. Heehee.
MERRY CHRISTMAS!!!