I made it to work today. Breathing is still hard especially when the med starts to wear off... and I need to buy more today.
I saw a cute graphic from the "Happiness is..." IG and I made this. :)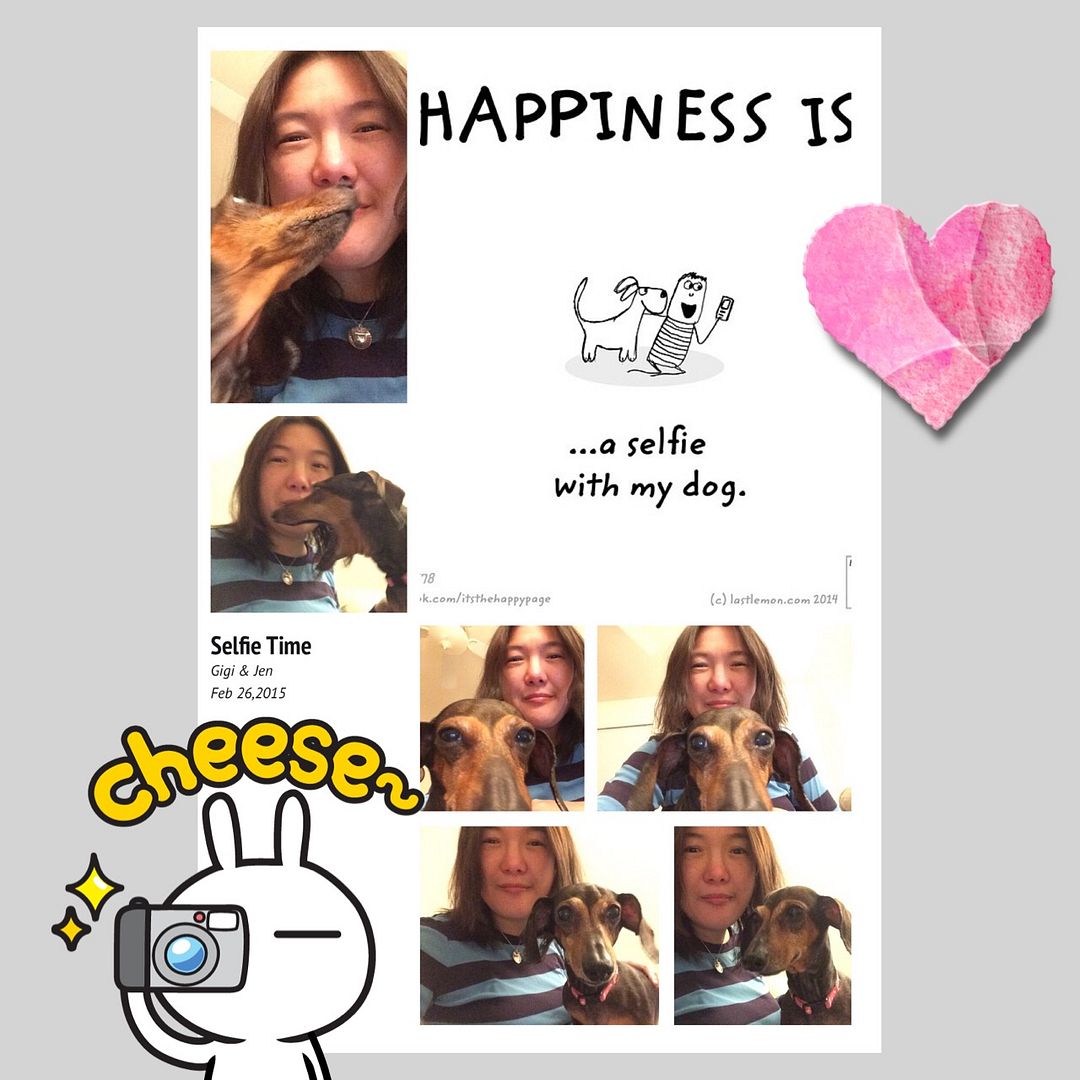 Took a bunch of cute selfies. She didn't really want to. LOL. But I "asked nicely" and she reluctantly agreed. Haha. Love this girl so much. I swear she sleeps more than I do when I was home. When I was resting on my bed, she went under the blankie and really napped. Ha. What a girl. MY GIRL.