I got the cold. Gahhhh.
The thing that makes me madder was that I started taking extra vitamin since I knew I was sitting next to my aunt who had the flu. I started feeling something funny on my throat on the Sunday after my birthday. Monday I was having the cough during the day, then starting at night I got the stuffy nose too. Gah. I am so annoyed. Today I am feeling better. Sigh.
I couldn't sleep too well neither, because I can't breathe either. Duh. I didn't have mood to do much. Watched some YouTube and that's it.
Today I redid my nails, because my right pointer chipped.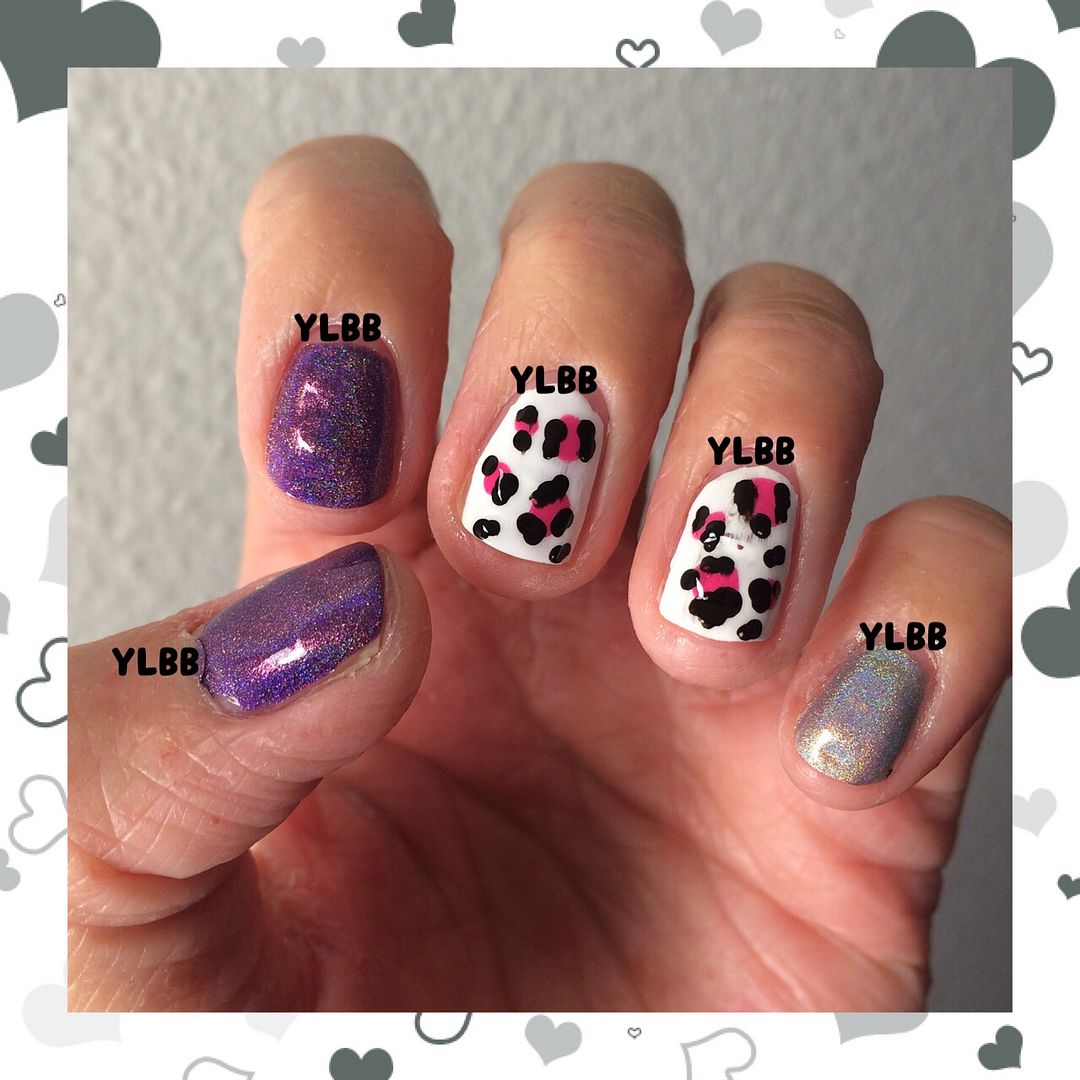 This time I did some sort of skittlette. And this is the first time I did a leopard design. It is sort of fun. Though I didn't wait until the design is complete dry before adding the top coat. Because I have no patience.
The purple is
Chaos & Crocdiles Reconnaissance
. White base is from KBShimmer, black and pink are both from Cult Nails. Silver holo is also from KBShimmer.
Ok, time to take another stuffy nap.