TGIF! Yay. This post will be full of random thoughts. Be warned.
I am feeling better today! Actually slept pretty good, considering I have a cold and all. There was a moment before my next dose of med--generic Kroger "Daytime Cold Multi-Symptom Severe" (Pain Reliever/Fever Reducer.... blah blah)... I couldn't breathe through both nostrils. Panic mode for awhile! So I was counting down so I could take my pills.
I bought some Mucinex last night and took my first dose this morning and I feel great. I can breathe through my nose and the snot is minimal. I am so thankful. It's so easy to forget to be thankful when everything seems right. But I am getting better this year in picking on the details. Be thankful for being to breathe both your nostrils. Thankful for able to buy effective medicine that works for me. Etc.
Seriously, why even bother to put makeup on when you are sick, I keep blowing my nose and coughing... no makeup will stay. Even though I really (for real) want to use my UD powder foundation and some of the fancy lippies I have, but there is no point. I am really liking that powder! Not cheap, but good and easy to use. It even gives good coverage with just using a brush. Imagine the amazingness if I used it with a sponge.
Being an AA sometimes suck. When it is everyone else's birthday in the department, I have to go get cards for them and all. And this year I get nothing. Usually I get a card and my boss sometimes will get me something too. But this year, nothing. I am not going to buy me a card and let you pass around to sign. My colleague who is also an AA told me she did that (buying a card for herself)
My face is so dry. My nose is also dry (more so from blowing my nose and wiping it). My lips and throat are also dry (from breathing through my mouth). Lip balms are not doing much good, because it's SOOOOOOOOOOOO dry. LOL.
I have been enjoying my "new hair". The color is great and the length is good. I now let my hair part itself, it seems to be enjoying the right side! I always do the left side, because my right side has lots of gray. Interesting. :)
Since I was home sick, I was watching TV. They were talking woman and heart disease. Basically they were saying for women, the symptoms can be pretending to be other things.... it can be anywhere... jaws, arms etc. That is helpful information, BUT HOW CAN I TELL WHEN I AM IN TROUBLE????? I would be calling 911 all the time if I follow this. :(
When I was in the car, I thought of more stuff to write, but that's all I can think of right now. Oh well.
This is good stuff!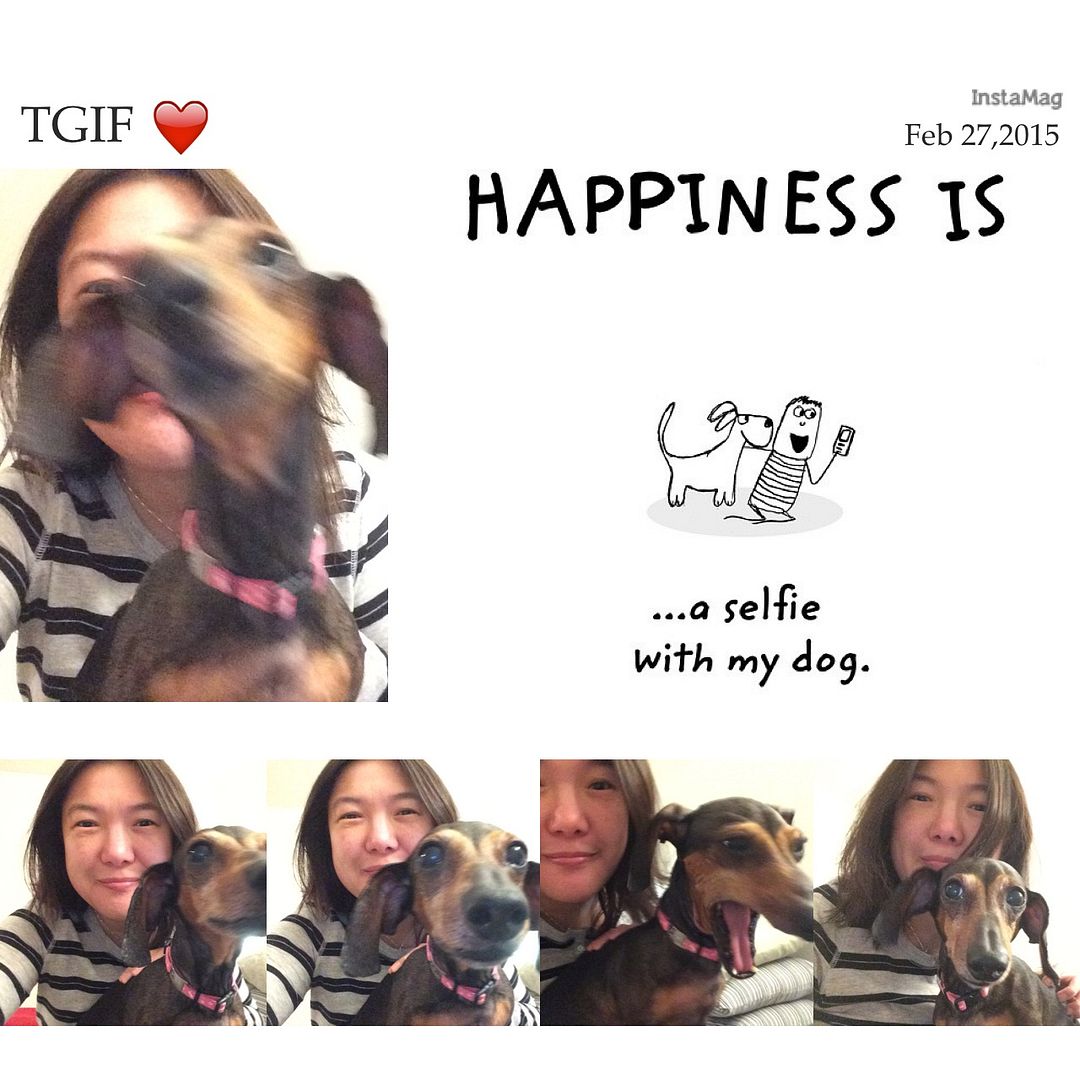 This morning's selfie with my Gigi monster. :D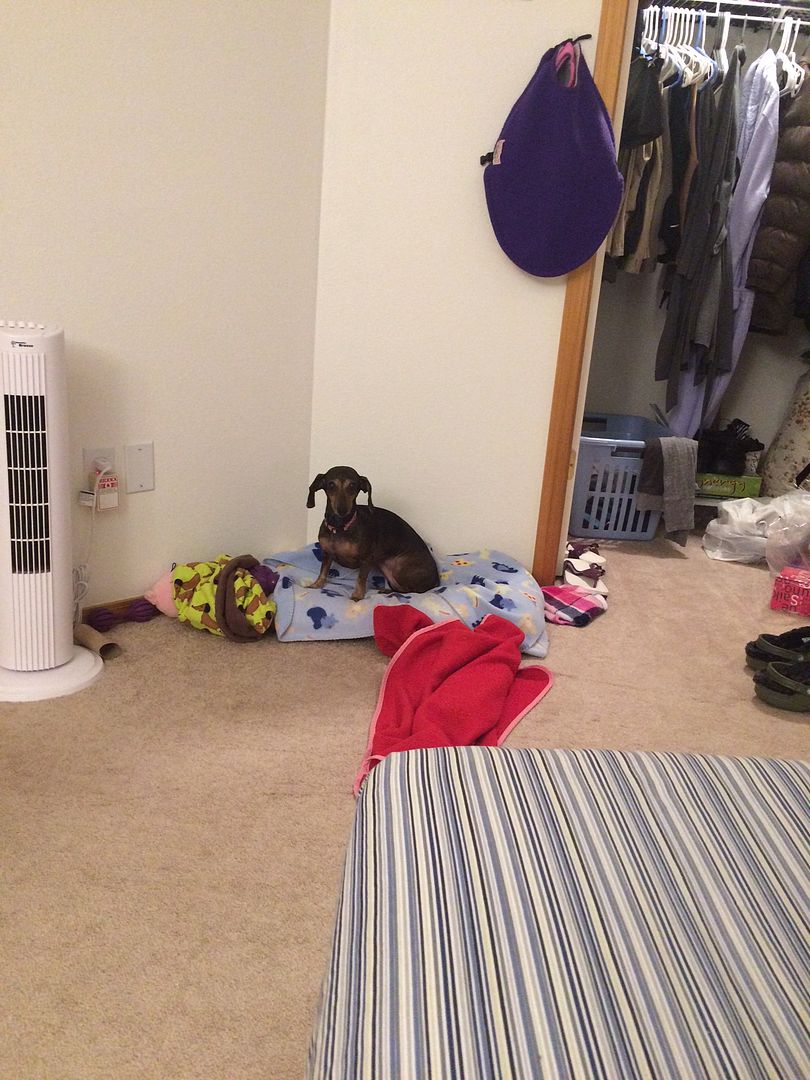 This is her face right after she noticed I caught her farted. LOL.