My NOTD.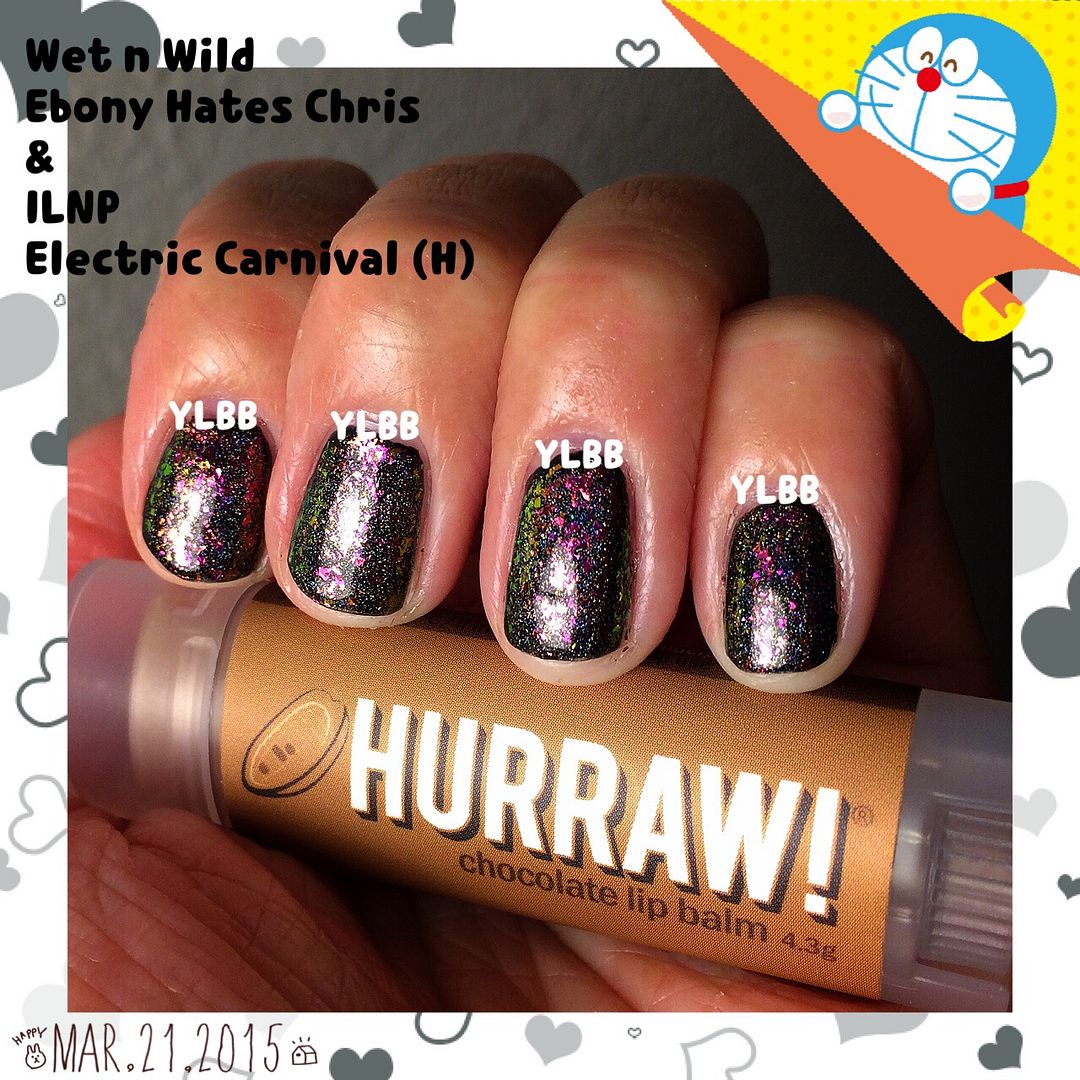 My previous manicure has been shrinking (I think) and I am so annoyed. So I did my nails again.
Base coat:
OPI Nail Envy
Base color:
Wet n Wild Ebony Hates Chris
-1 coat
Top color:
ILNP Electric Carnival (H)
-2 to 3 coats. I think 2 to 3 coats show off the flakies the best. I also noticed the holo only shows in sunlight.
Top coat:
NYC in a New York Color Minute Nail Polish in Grand Central Station
.
Also featuring
Hurraw! Chocolate lip balm
.