Over the weekend I organized part of the dachshund jewelry I have. Since I have Gigi, I have accumulated a little collection of them. :) Most of them are silver, some are silver-plated.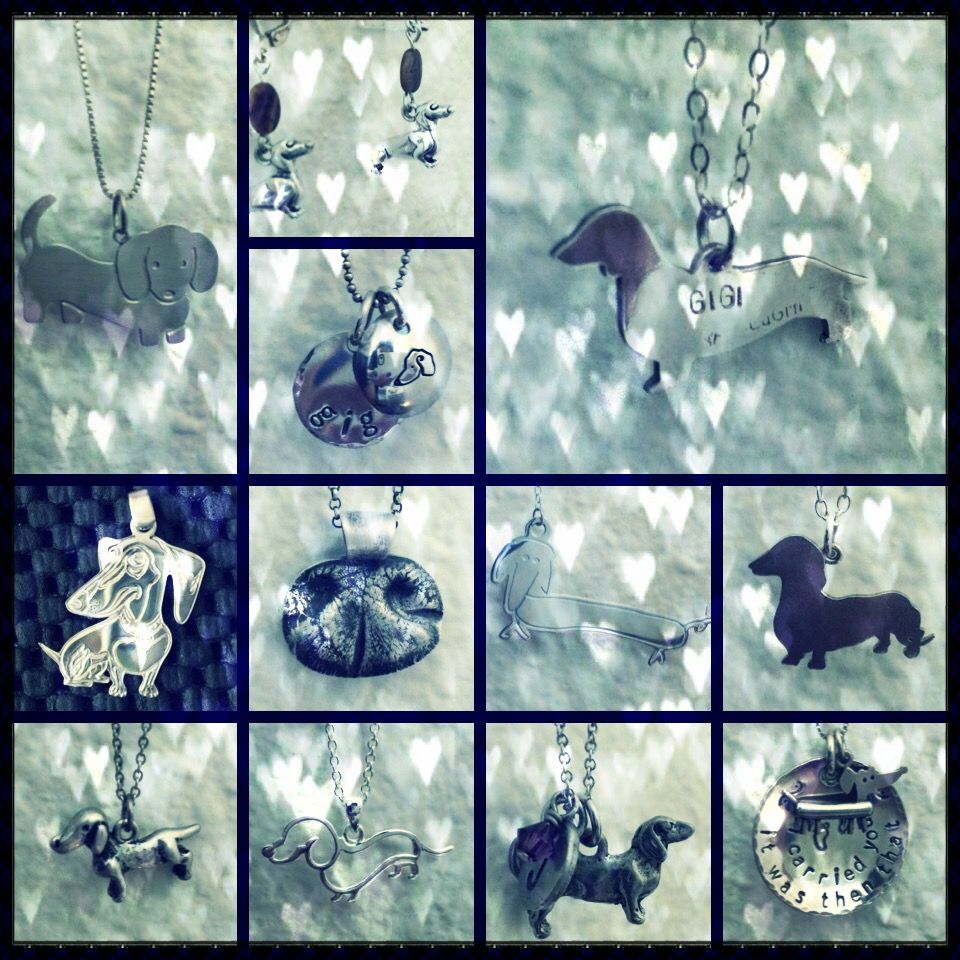 These are mostly silver, a few of them are other metal or plated (like 4 items). I also have a Gigi related one (not pictured), agility themed. And I have a few shih tzu ones (for Chilli). I love jewelry, they are easy and they don't have to be expensive. And they are sentimental. The most expensive one is the nose print one you see above, the rest are all under $50 (I think)... some are even under $10. It's all about what that piece mean/symbolizes for you. The one on the lower right corner is the one I wear the most (see below).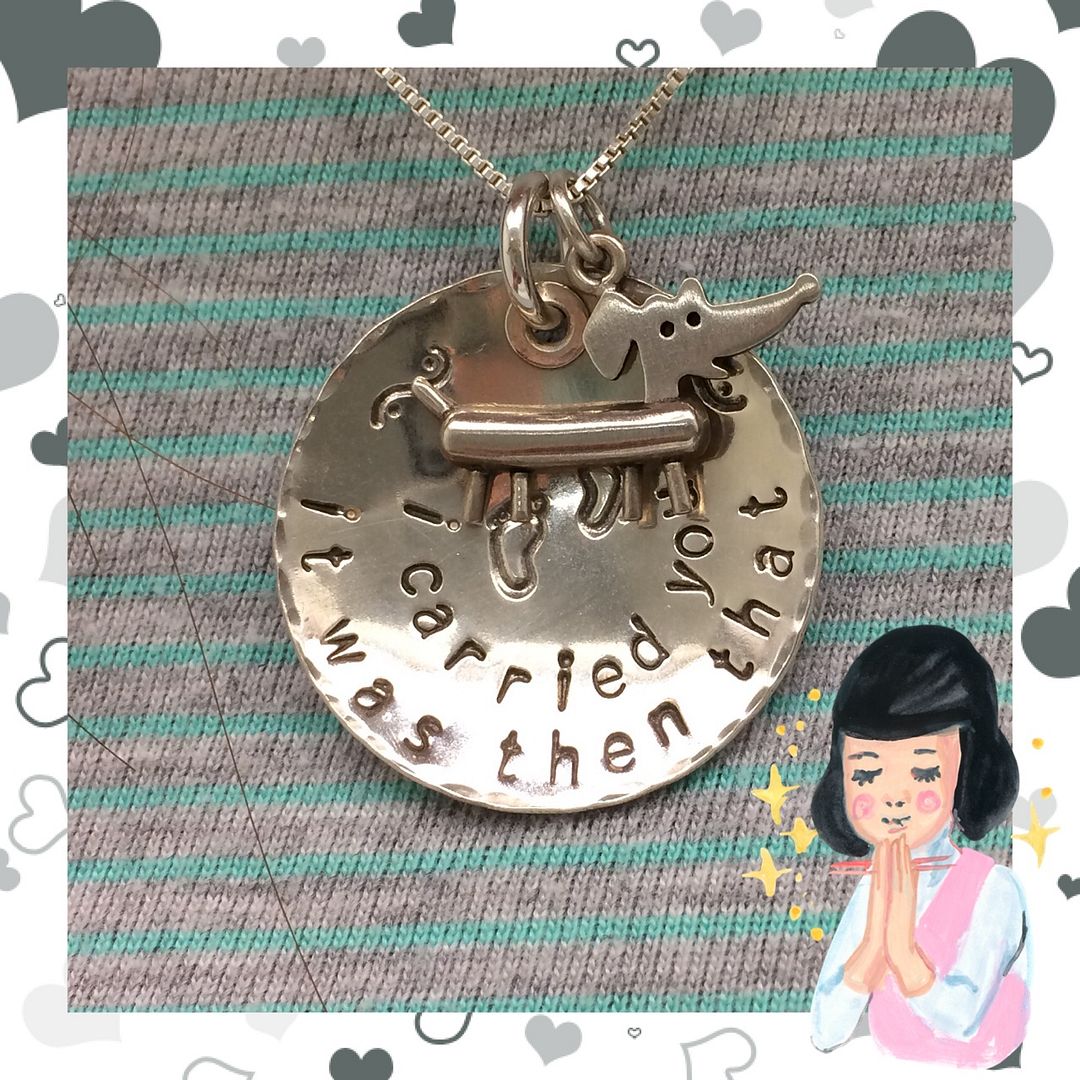 I wear this almost daily. The 2 things I love the most.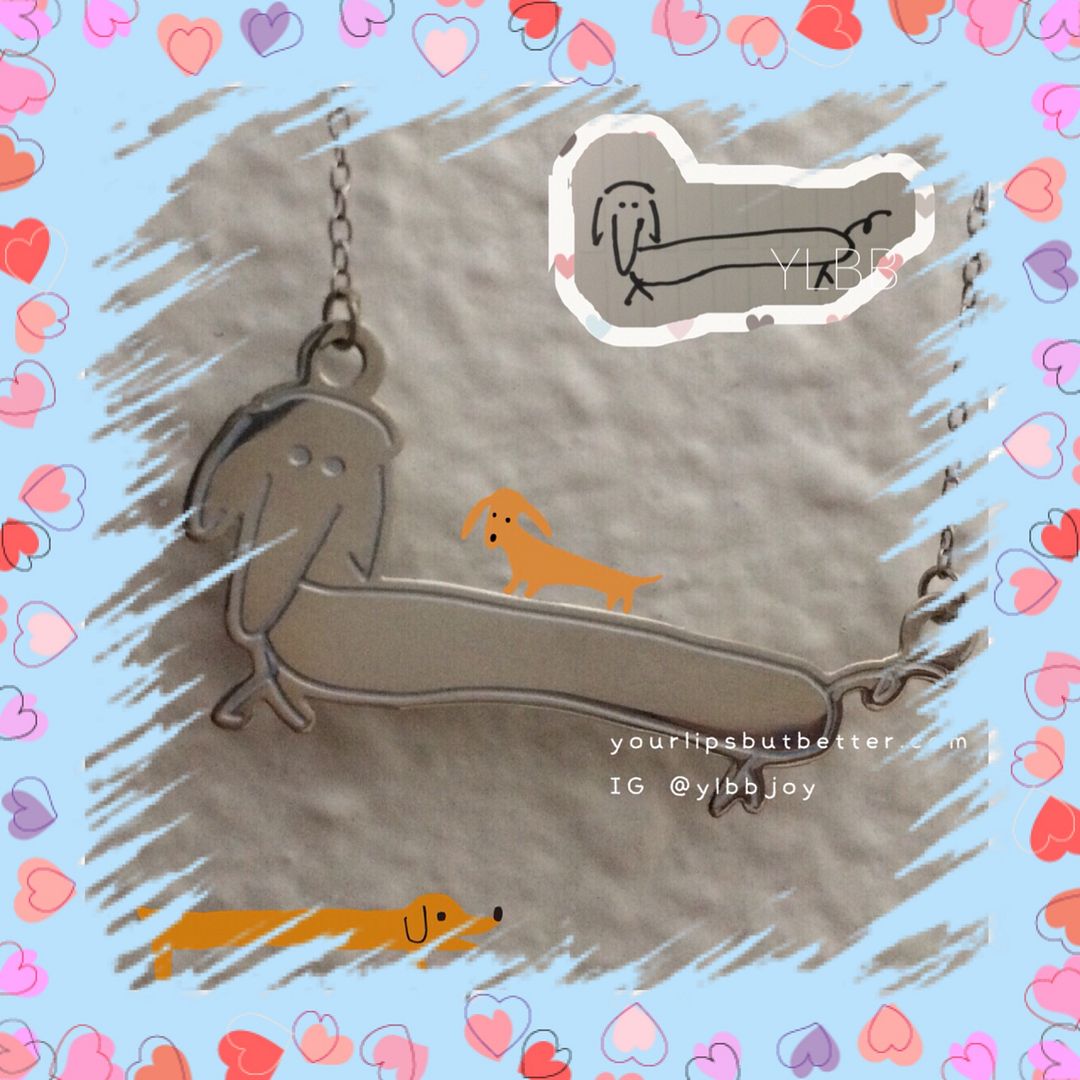 I love this one a lot too! Because this is made from my drawing! That's my Picasso dachshund drawing. :D I LOVE IT!
And this is a Throwback collage of my baby girl.