I don't remember sharing my review on these lippies here. So here it is.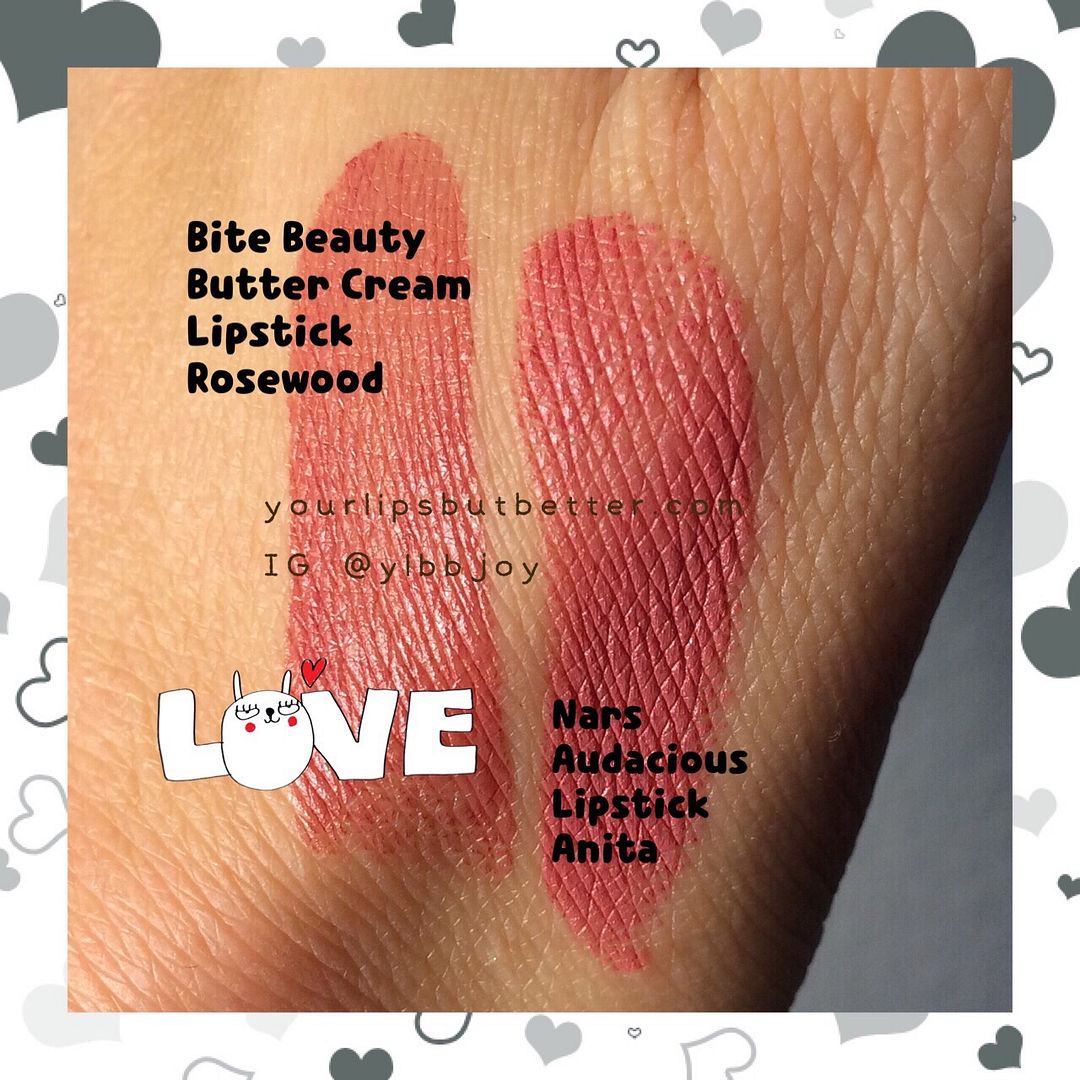 Bite Beauty Butter Cream
in Rosewood and
Nars Audacious lipstick
in Anita. Both are very fancy. They both have magnetic caps. And both are very creamy. And I love these color.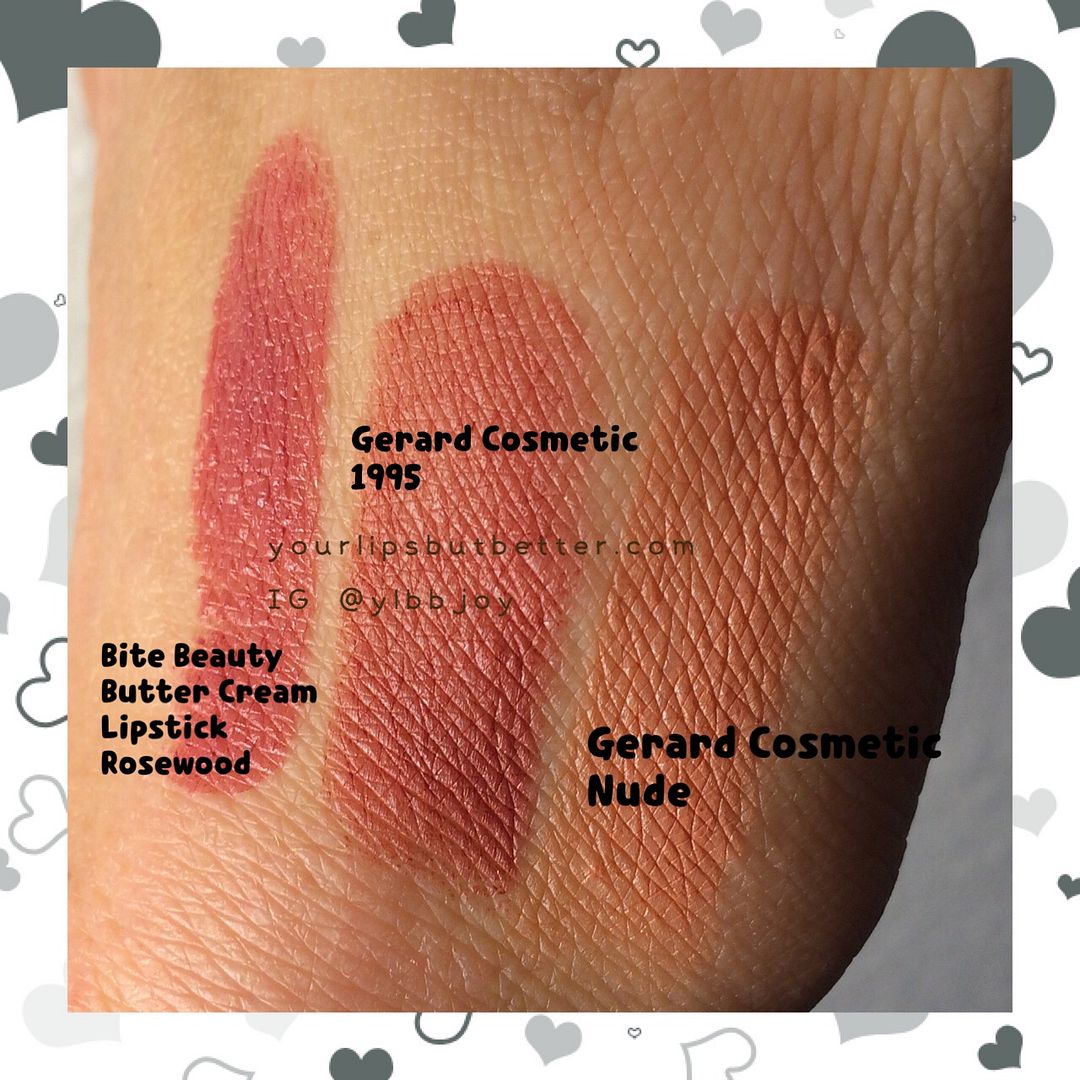 I also bought
Nude
and
1995
from Gerard Cosmetic. They come in a golden tube just like Mac. Nude does not show up much for me. I like the color of 1995. But even with a lip balm base, they feel dry on my lips. And I can see all my lip lines. I could try using a richer lip balm and see if it helps.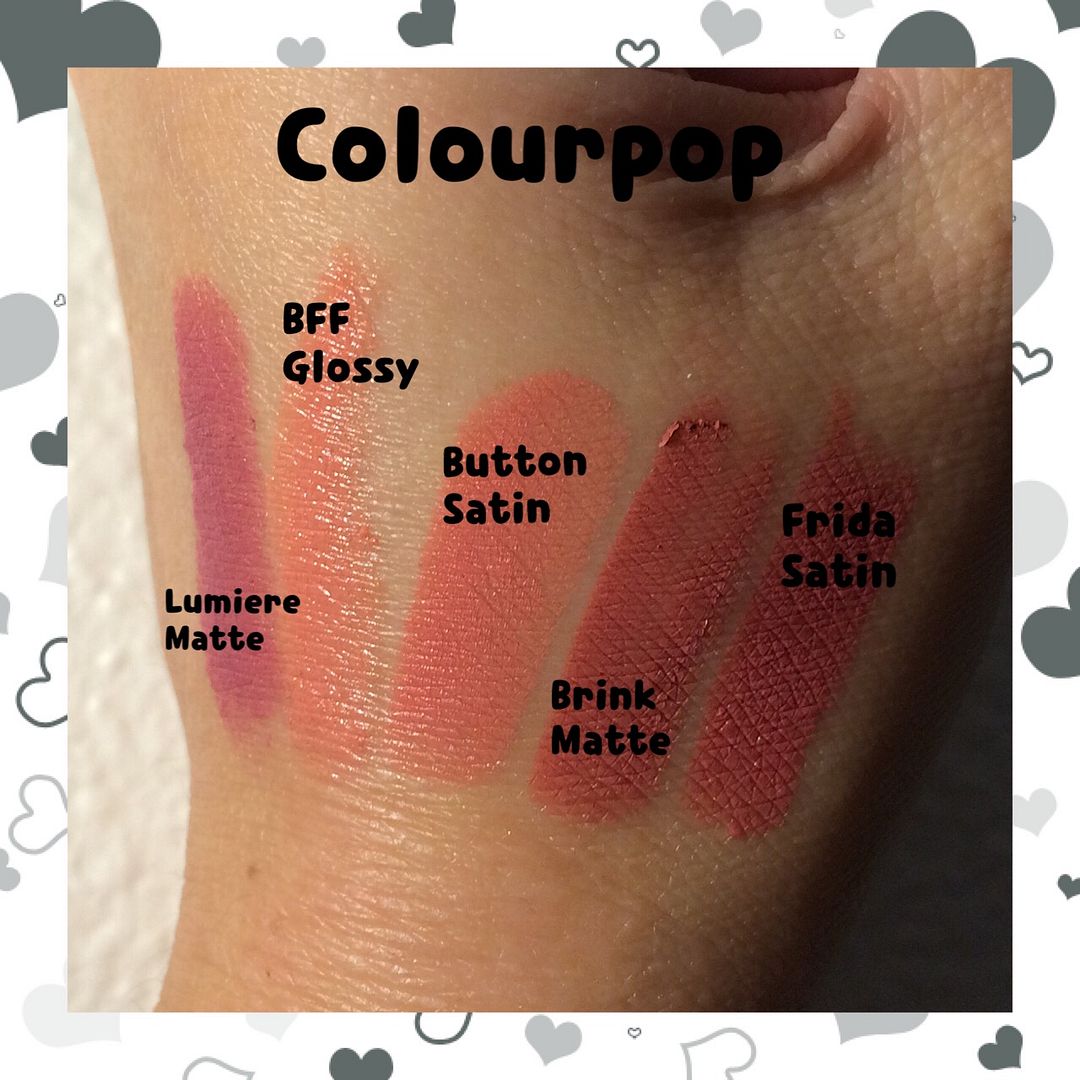 Aaah...
Colourpop
. They are only $5 each and are crazy pigmented, though they are kind of drying-feeling too. My favorite from the bunch is Brink.
Always apply a good lip balm underneath is my suggestion.
* All products in my posts were purchased
with my own hard earned money, unless otherwise stated. All opinions, dry humor, sarcasm, bad English and skin issues are purely my own at the time of the posts and they are all subject to change without prior notice.