Friday night, nothing else to do. So I play with a few lippies. :)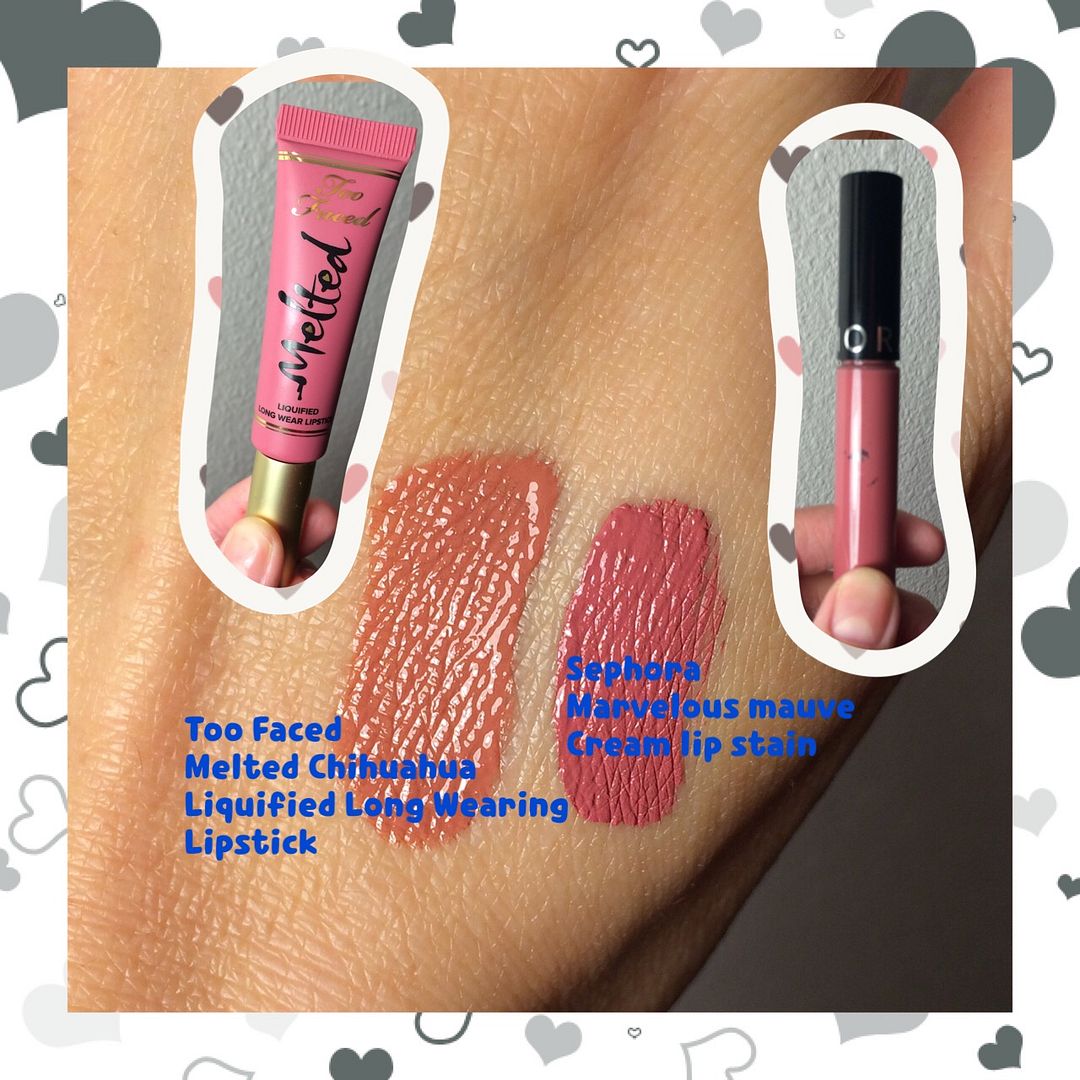 Sephora Cream Lip Stain in Marvelous Mauve
(on the right). This color always sold out and I am really happy when I got one. Once it is applied, it dried very fast.
Too Faced Melted Liquified Long Wear Lipstick in Melted Chihuahua
(on the left).
I really like both colors. I would also suggest balm-up before application.