I have seriously accumulated so many lately. And I really do enjoy them. :) I think they are the best beauty products that can enhance your look alone. :) Great for days when you just want something, but not a full face.
I included similar shades or the other items I owned in the same collection.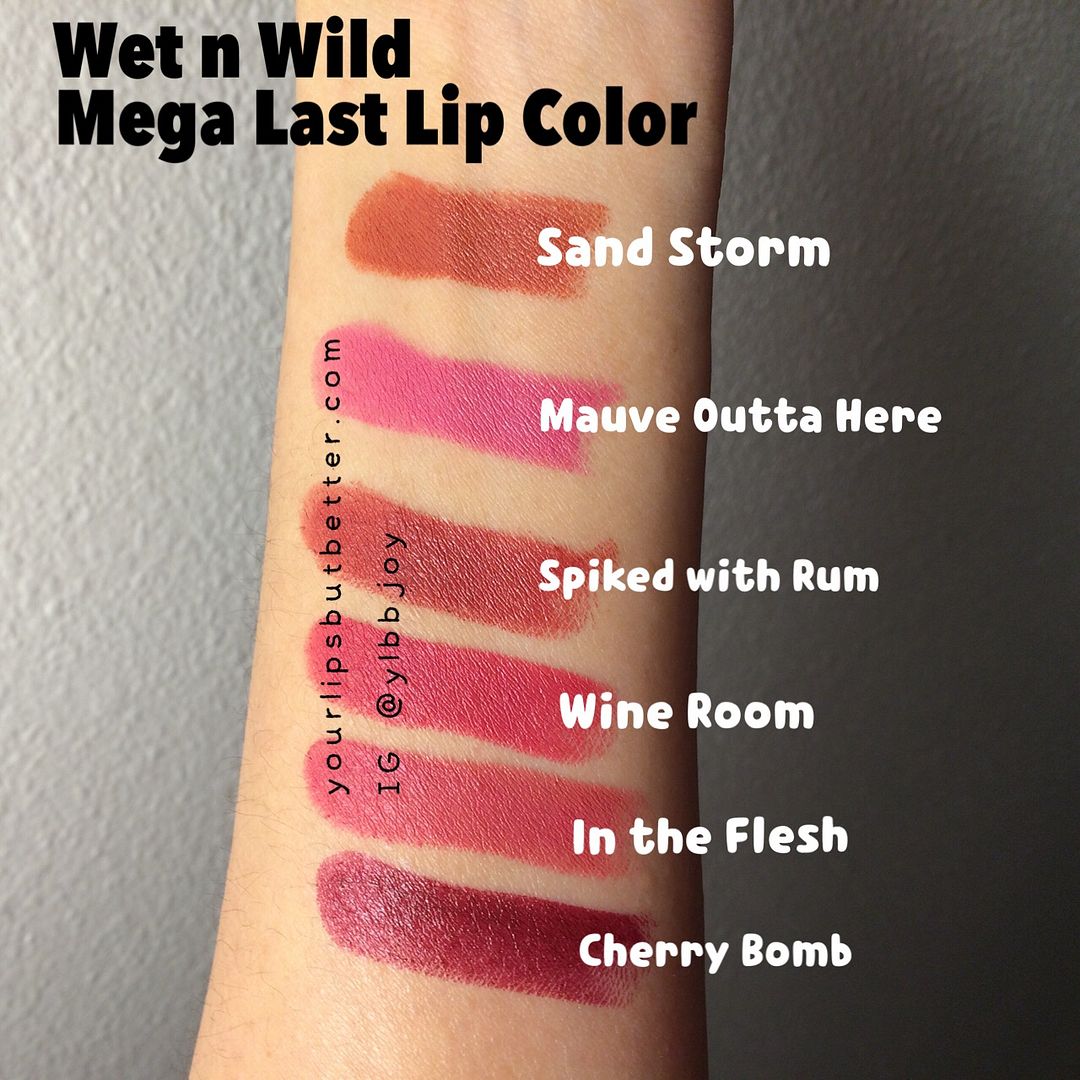 These are matte and very pigmented. Just 1 swipe is all you need. I would use a lippie base. Use either a lip balm or a lip primer.
Wine Room and In the Flesh, I already owned. The other ones are BOGO half off. All are very nice. Cherry Bomb is a bit patchy/difficult to apply evenly. I think with a lip brush, it would give better result.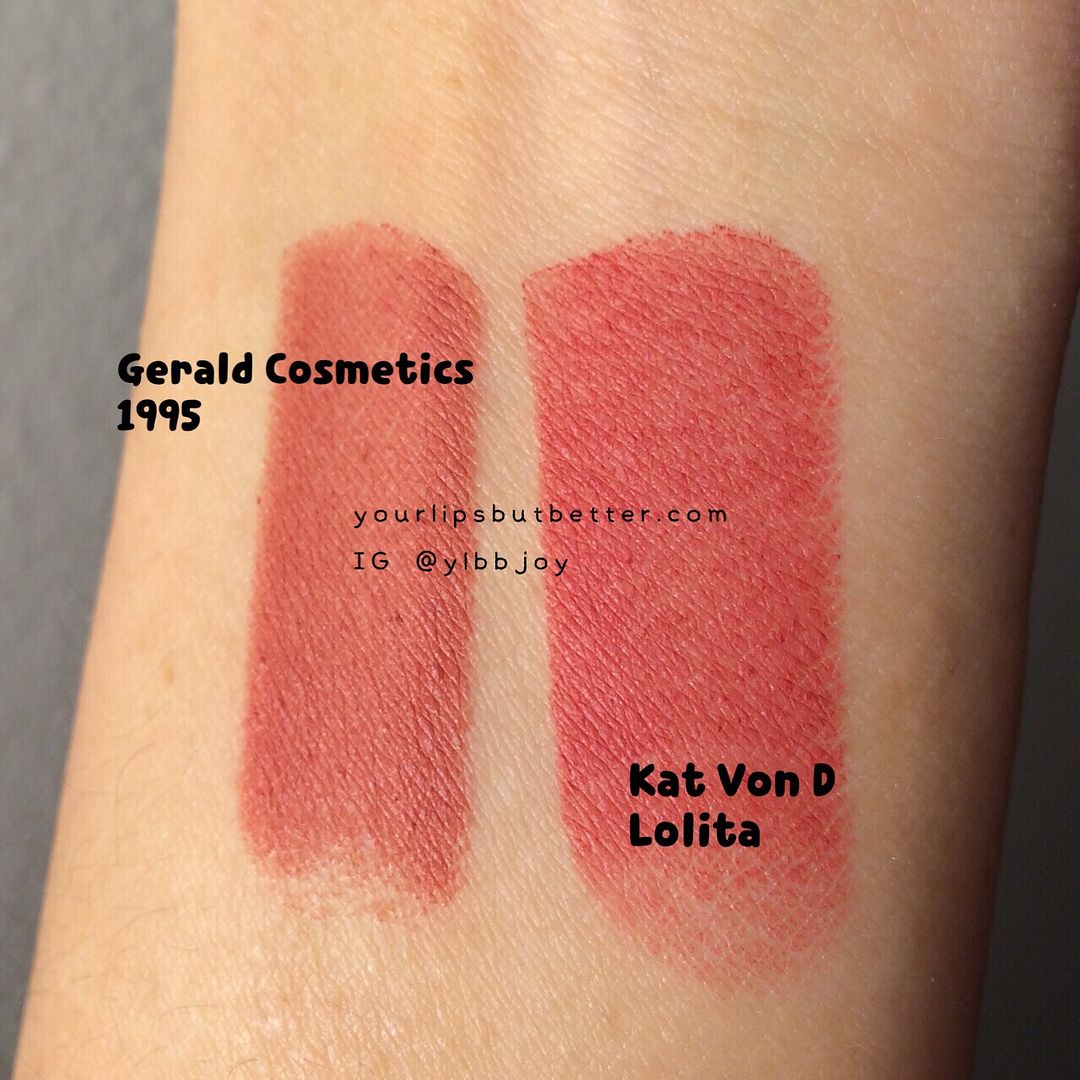 This is the swatch for Lolita. By description, I thought they were similar shades. Lolita is more red. I like both.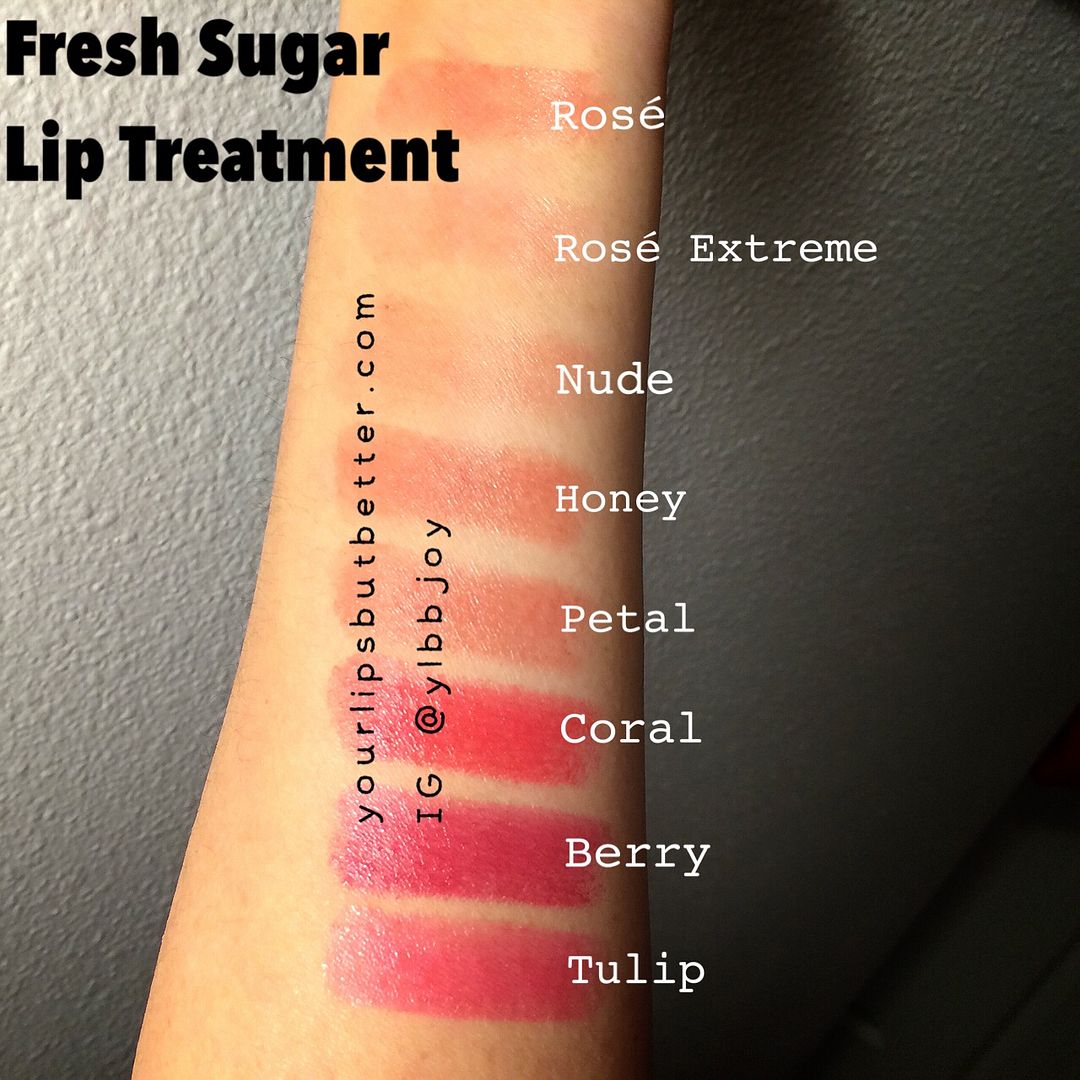 I have received Rosé Extreme yesterday and I am shocked that Rosé Extreme is more sheer then Rosé (since it is "Extreme" and all). Most of the color of my other treatments are nice and visible. The texture is as great as the other ones I have. They can be a bit soft, but they are nice and moisturizing. It is almost as sheer as Nude, just maybe a bit more pink. All swatches are multiple swipes.