Hello everyone. It is Friday. Yay.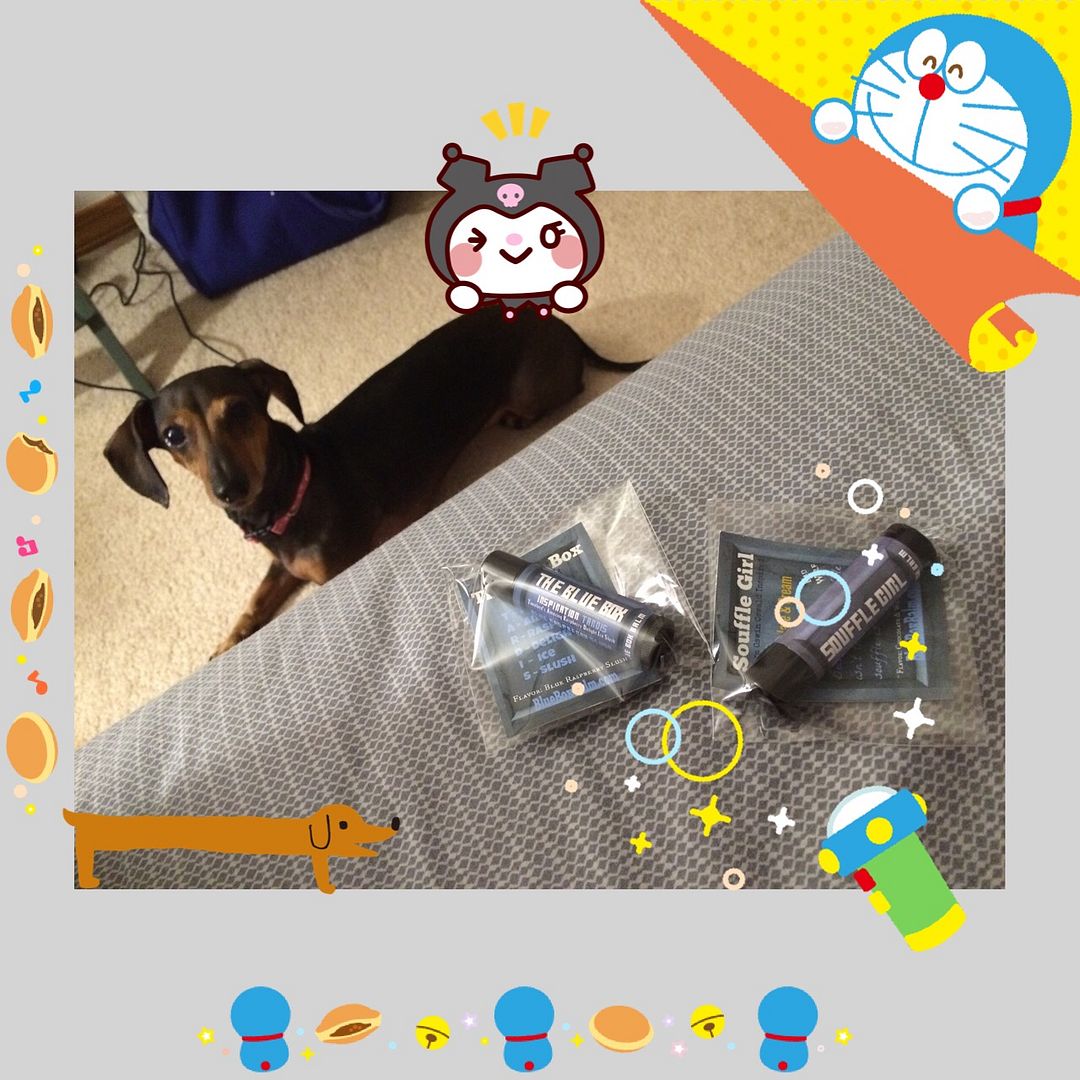 Received some of these
Blue Box Balm
lip balms on Wednesday. Bought them during their flash sale. They may not be my most favoritest balm, but they are not bad at all. Organic (some) ingredients and Doctor Who themed! And the seller is nice.
Received my
Fresh Sugar Lip Treatment
in Nude yesterday. It is currently available to VIB and VIB Rouge only. So I thought I would share a quick swatch immediately. The color is described as "
Sugar Nude Tinted - sheer peachy beige shimmer tint
". As you can see, it's not a very strong color. I can barely see the color on my lips (my lips are your "normal" colored lips), but I can see the shimmer. The shimmer are also not very strong. It is not your "regular" pigmented nude. It is a "transparent" nude. Ha. Though the formula is still as awesome as the other ones. For me, Honey ("
Sugar Honey Tinted - bold warm nude
") and Petal ("
Sugar Petal Tinted - bold pink blossom tint
") are more your "normal" nude from the same line.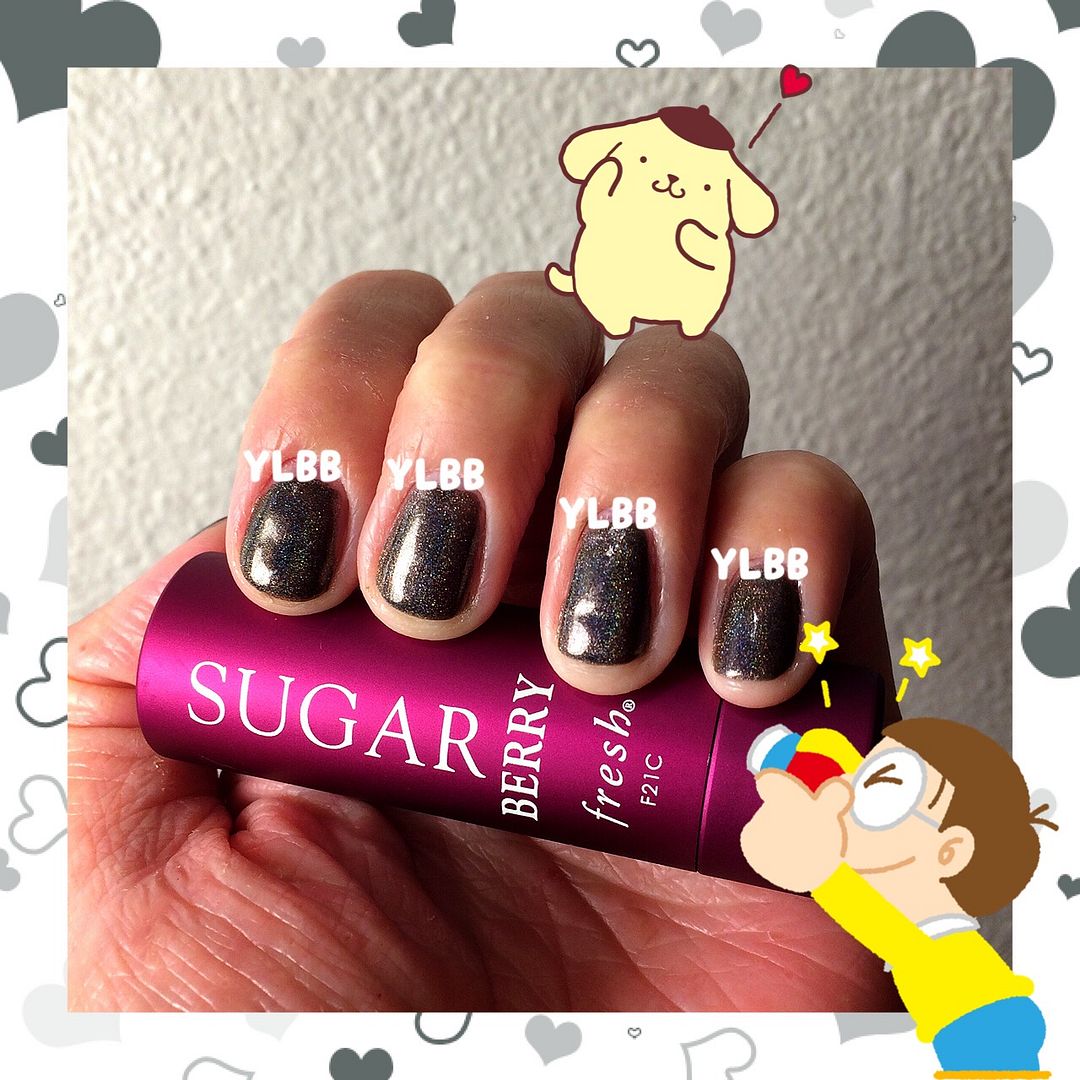 This is
Cirque Magnum Opus
. 2 coats. I used OPI Nail Envy as base and Cult Nails Wicked Fast top coat. It is not black, more like a really dark gray with holo. It is described as "A mysterious purple-charcoal with a rainbow holographic finish" by Cirque. Also featuring
Fresh Sugar Lip Treatment in Berry
. I do like this Berry color. It is described as " Sugar Berry Tinted - bold flirty berry ". You should try it if you enjoy a tinted lip balm. But I always add my own lip balm base before applying this, to make sure my lips are not flaky.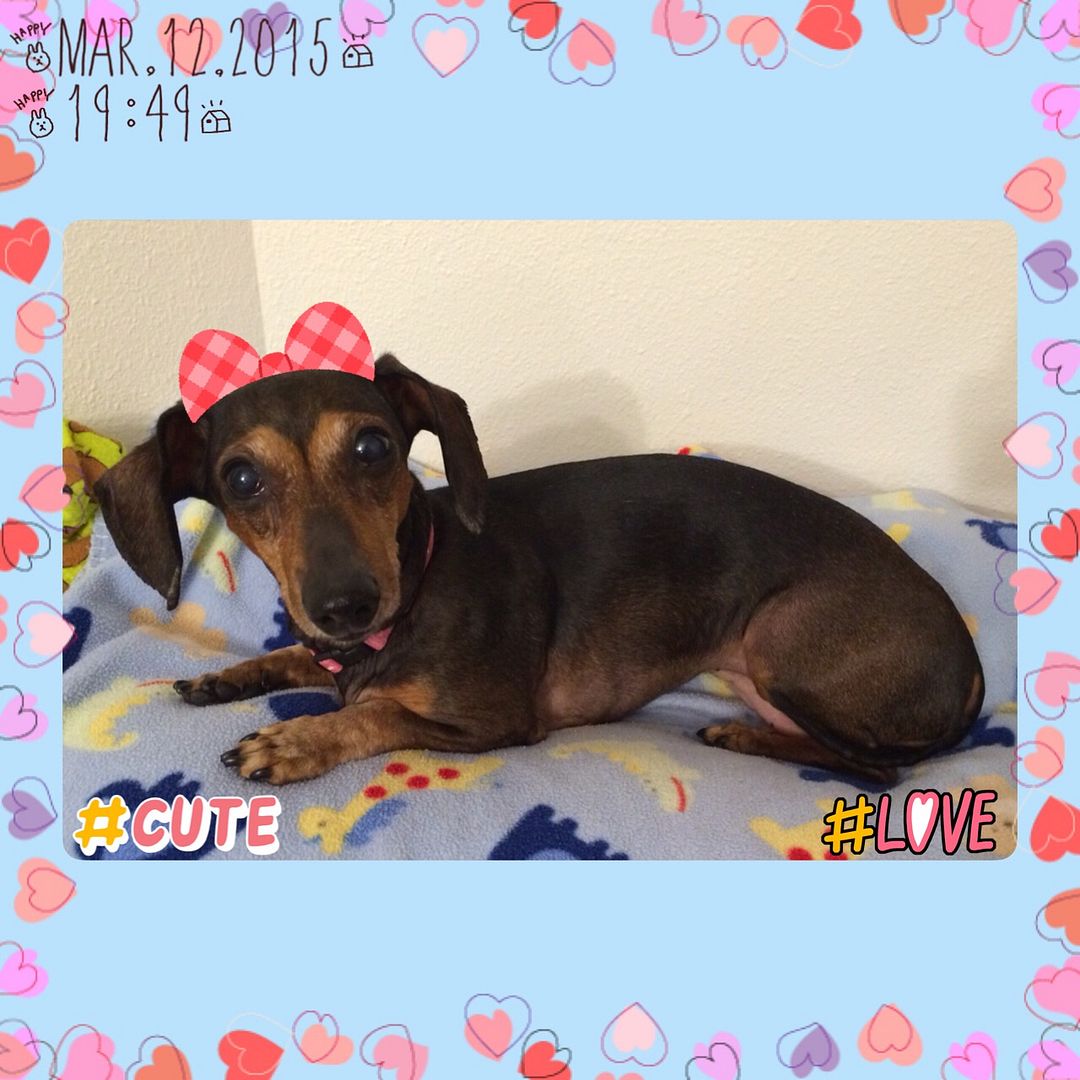 My girl last nite, I was asking her if she wants cookie. Hence her alert look at the camera.
Selfie from this morning. So cute. But she does not want to have any part of it.
* All products in my posts were purchased
with my own hard earned money, unless otherwise stated.
All opinions, dry humor, sarcasm, bad English and skin issues are purely my own at the time of the posts and they are all subject to change without prior notice.