My weekend was alright.
Gigi was gagging next to my bed on Saturday shortly before 6!!!!!!!!!!!!!!!! Gah. It was clear, but still. :( Lots of cleaning etc that morning. I feel sorry for her and me. I finally bought her a new bed (or a backup. Well, the
bunbed
is now a backup.). She didn't puked on her bed, but she didn't want to get on it. So I think it's a good idea to get her a new one, as she had the bunbed for many many years. Also took her for her nails trimmed and bum squeezed. She was good and pooped in the shop when I was paying. Sigh. LOL.
I
did my nails
on Saturday, it looks so nice. :)
My
quiet time proposal
is not going too well. Meh. I hate being in the funk. It drags me down, makes me sick. A lot of dis-eases are caused by stuff like this. So I need to climb out of this black hole ASAP. I am lonely and have no friends. I am desperate. :( Buuuuuuut I started switching my focus by listening to
Louise Hay's You Can Heal Your Life
. I had the book, but haven't touch it in awhile. So it's nice to get a fresh perspective.
I am also posting more on my other blog, but not much personal stuff like this blog. More like reviews and sharing of my manicures.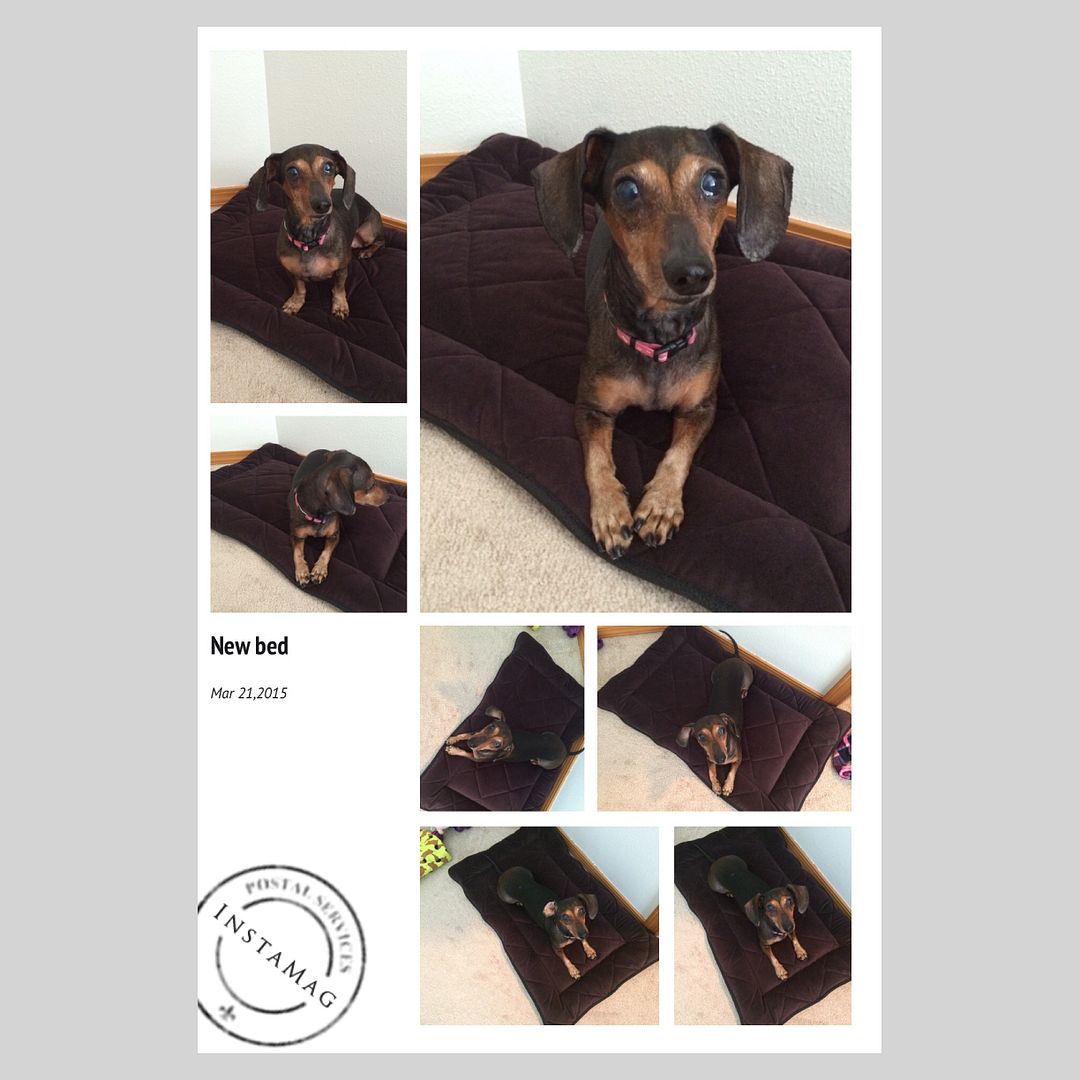 Gigi and her new bed! This one actually fit her really well. As it is rectangular and fits her long body. She seems to like it. Dog beds are expensive! The well made ones are!
Mini review of
NYX butter gloss
. This product is nothing new. They now have an more intense version of this (
intense butter gloss
. LOL.). I like them, because they are not sticky at all. Lots of color choices and are quite pigmented for what it is. And I heard it's great for topping lipsticks, which I normally don't do.
This is a nice YLBB color for me. The tube matches the real color, which is nice.
And here are all the chocolate lip balms I currently have. If you haven't known. I love chocolate. And I love chocolate scented lip balms. It is hard to find a plain chocolate lip balm! And here is what I have.