My weekend was normal. Didn't do anything super exciting, but still it is productive and I am happy about it.
My yard is growing baby grass! Per my neighbor who did the reseeding for me. I didn't even noticed. I was getting in from grocery shopping on Saturday. I was taking Gigi out when he talked to me and show me the baby grass. He told me we shouldn't step on the seed. I am like "ok"... then Gigi promptly stepped on it and pooped. Haha. She is so cute.
Did lots of housework. Vacuumed, water yard, laundry, organizing etc. I actually love it.
Someone I know from work went to the Emerald City Comic Con. I am so jealous. She actually all dressed up and even took pics with "Jack Harkness", "River Song" and "Agent Coulson". How cool is that?! I am so happy for her.
My house is kind of cold, I think it is giving me a headache. Gah. I still have it today. Finally took a pill. My butt muscle also hurt yesterday, but I remember I didn't do anything that could cause that... so I thought. So I cleaned my bath tub (usually this will make my butt hurt or giving Gigi a shower). Heh.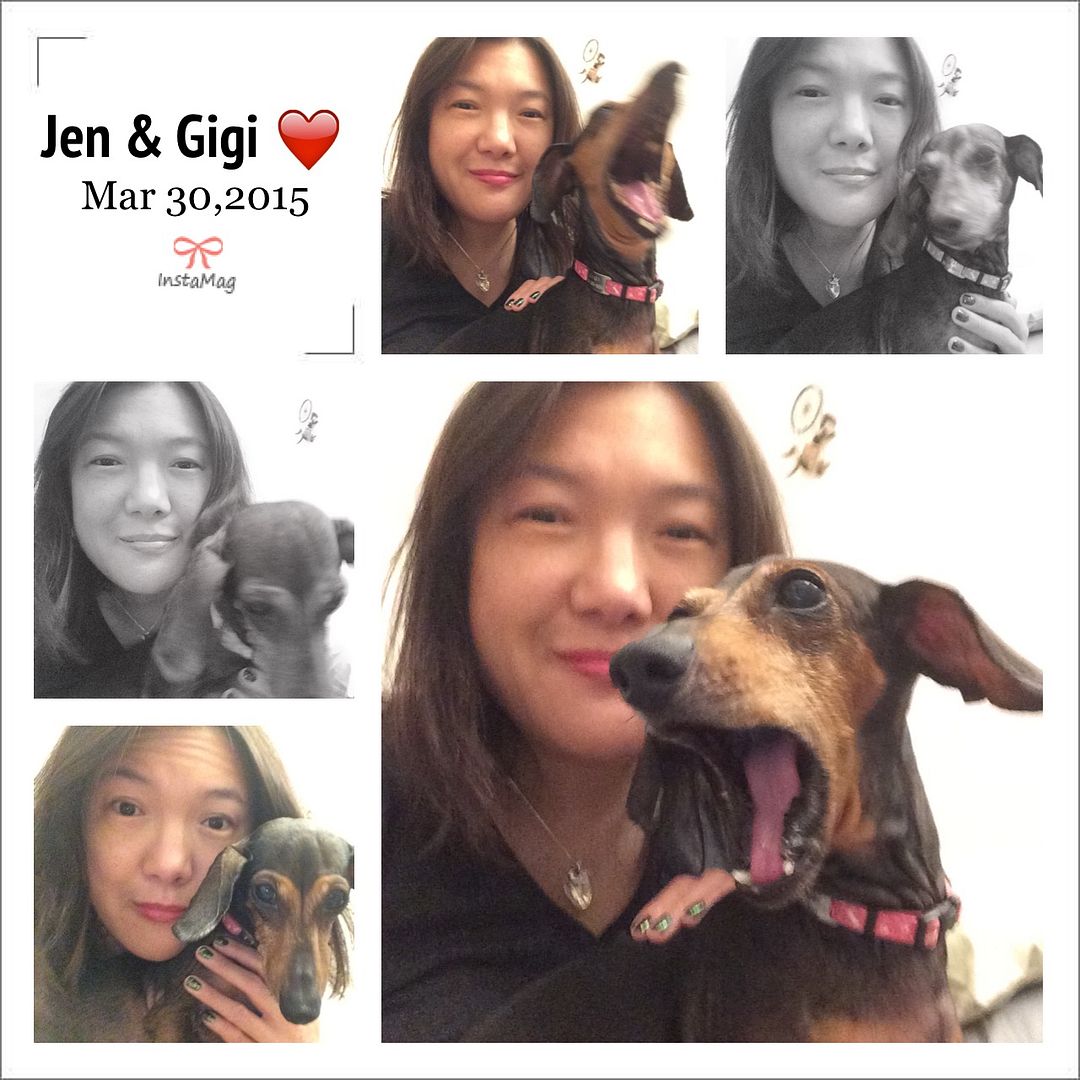 From this morning (3/30/15), she is so silly. I love to capture our pic when she yawns.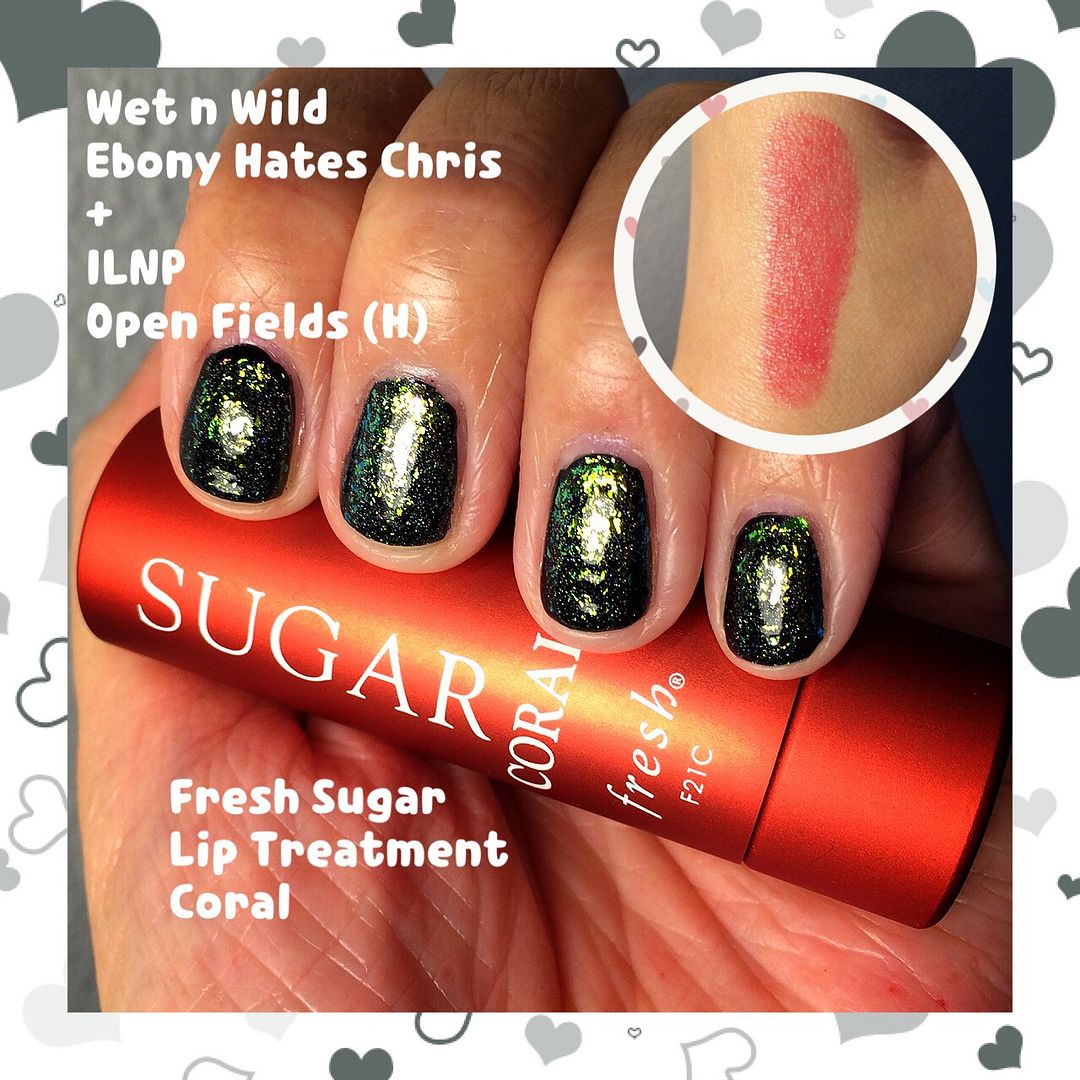 Coral is such a bright, happy Summer color.
What I used:
Base coat:
OPI Nail Envy
-2 coats
Base color:
Wet n Wild Ebony Hates Chris
-1 coat
Top color:
Open Fields (H)
-2 coats.
Top coat:
NYC in a New York Color Minute Nail Polish in Grand Central Station
.-2 coats
Fresh Sugar Lip Treatment in coral
is also featured. :)
I was also watching lots of Netflix: 3rd Rock from the Sun and some forensic/detective type of shows. I really do like them. One of them talks about methods of cracking cases: like using finger prints, bones etc. I actually learned so much and some of it reaffirmed my faith.
What I meant was when I watched the one talking about using finger prints to capture the perp. First of all, God has already planted the seeds of the knowledge on this earth and His children slowly learning to uncovered the knowledge and use it. And our body is so intricately designed that we are "common" yet "unique". Let say our finger prints. The basic function of it is the 3D ridges helps us to grip things better. Simple yet effective. And everyone's prints are different. How can one say we come from a rock or from a monkey? We are all uniquely created from the womb. Just my 2 cents and mine alone.