Hello Humpers. No? Ha. It is Hump day and also April Fool. So be sure not to trust anyone. But I assure you this post is truthful, if not sarcastic.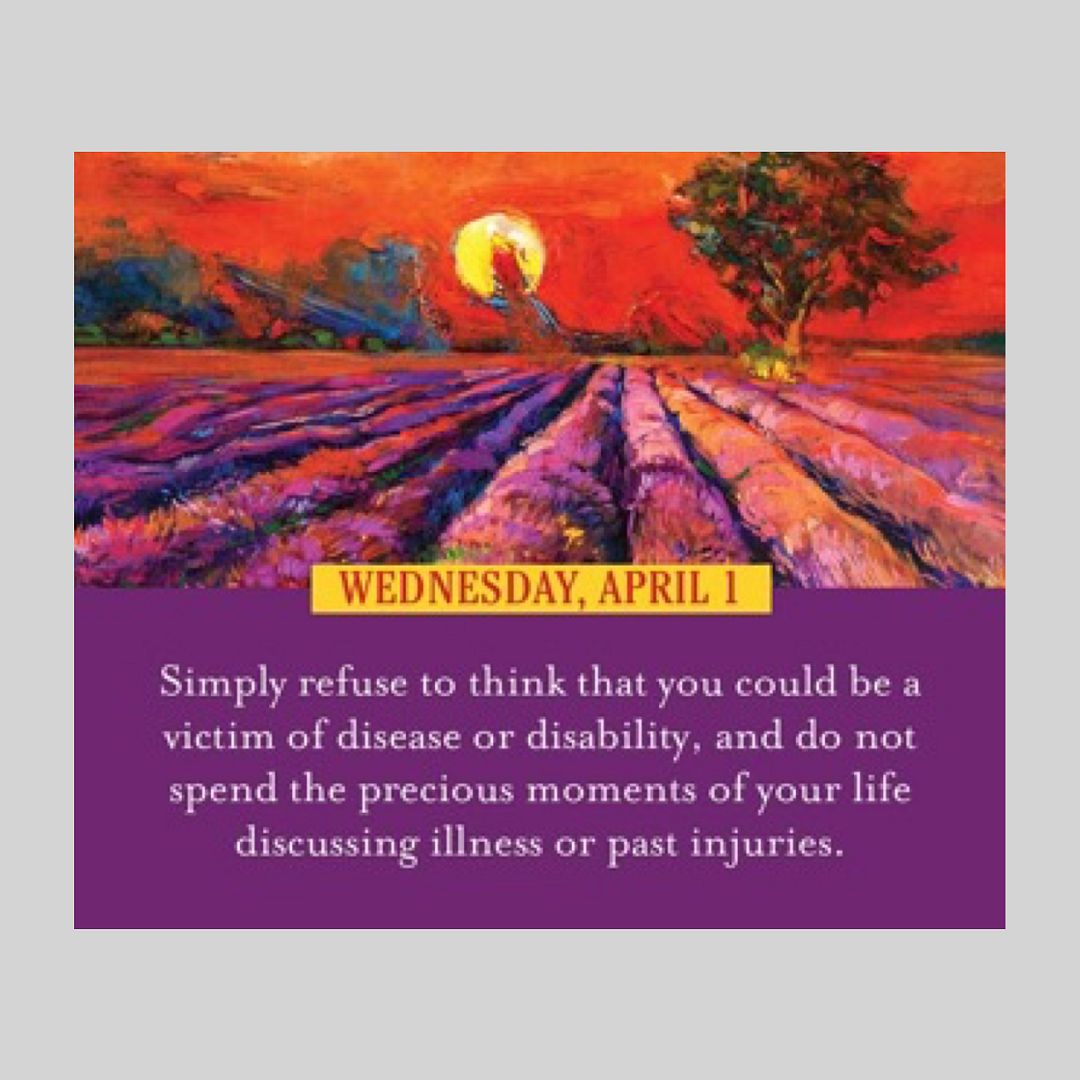 A great reminder. It remind me to focus on the positive in all area of life and have FAITH HOPE LOVE JOY PEACE.
I am healthy.
I am in physical and mental peak.
I love life!
Another amazing reminder. This is good, as you can see I almost highlight the entire thing. I really enjoy Jesus Calling. Great way to start your day.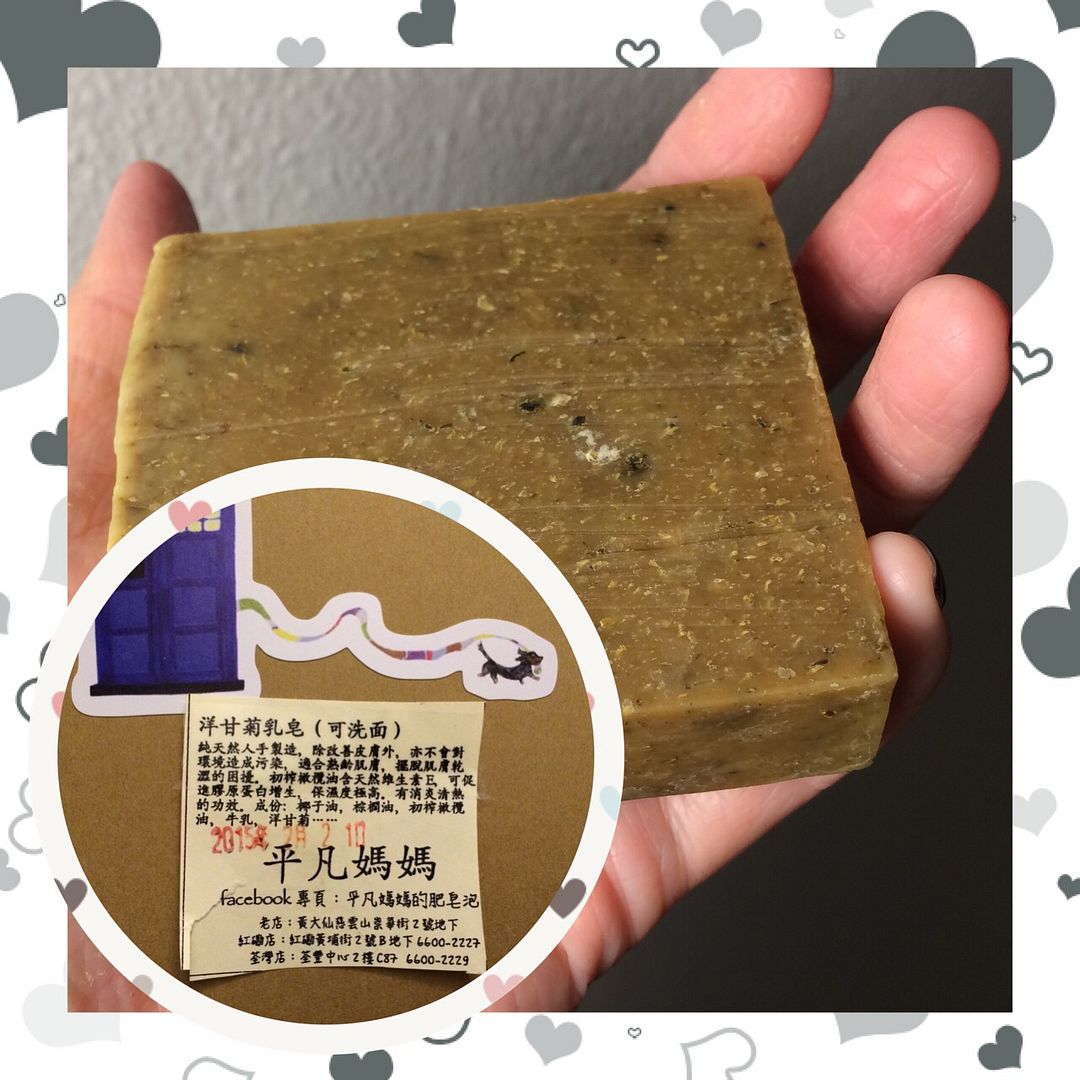 This is the eczema part of the post. My hands and my skin overall has been doing great. No major flare. The top of my feet are the worst parts. But like I said overall they have been great.
I am still using
MetaDerm Hyper Moisture Cream
, great stuff. I use 1.5 pump for my entire body. I used to use 1 pump for each body part back then at the beginning. I use Pavana
Cream
and
Toner
for my face. My face is back to normal, now I can wear makeup again. I have been using
IT CC cream
/
bareMinerals COMPLEXION RESCUE™ Tinted Hydrating Gel Cream in Ginger
/
Maybelline Fit Me Matte + Poreless foundation for normal to oily skin
. I either mix them or use them alone. Throughout the day, I use the MetaDerm cream and I also find that
Eucerin Eczema Relief Instant Therapy Creme
works great too. Almost forget to mention
Rocky Mountain Soap unscented Body Butter
is great too! Look at some of my
previous posts
for suggestions.
Back to the photo above. I found out about this little shop via
Instagram
. It is located in HK, so I asked my mom to get it for me. Their (平凡媽媽的肥皂泡) main page is on
FB
. She has lots of loyal customers and I see lots of positive feedback and testimonials. I also started communicating with the owner around the end of January to see the possibility of buying from her and have her ship them to me. I made it clear in my questions from the beginning that I live overseas and whether shipping is possible and I mentioned Paypal a few times. Anyway, end up it did not work out (only took almost 2 months). I do not like their communication method. Using FB is good, but it would be helpful to mention the possibility of oversea order requirements etc so as to not waste each other's time up front. And their prices are not cheap. I don't expect handmade items to be cheap, all I want is result, that's why I want to buy from her. But just the soap alone is over $7 and I can't imagine how much shipping would be. ><
Here are the items I was going to buy from her:
金盞花皂$58 (calendula soap)
洋甘菊花水$168 (chamomile water)
金盞花膏16ml$62/30ml$112 (calendula salve)
#3 lotion $248
But my mom did buy 3 items from her. The main reason I didn't want to ask my mom to get any more is that the shops are far away from where she lives. Anyway, she got me a chamomile soap. As you can see the size is not big. And I have been using and loving
MetaDerm Wash
. It is so easy to use and works for my skin, so it is a "hassle" to use a soap again (actually I have a stash of soaps waiting for me to use). I finally use the soap today. My skin is currently doing good, so the results may not be obvious. The soap feels fine, not particularly extra moisturizing (it is not drying) and it lathers slightly. I like it. But I do not think I need to jump all these hurdles to get them, especially when she can not sell them to me. I can also find good quality all natural soaps and eczema relief here (I know I am lucky). So I am all good. Just want to share my experience, that's all.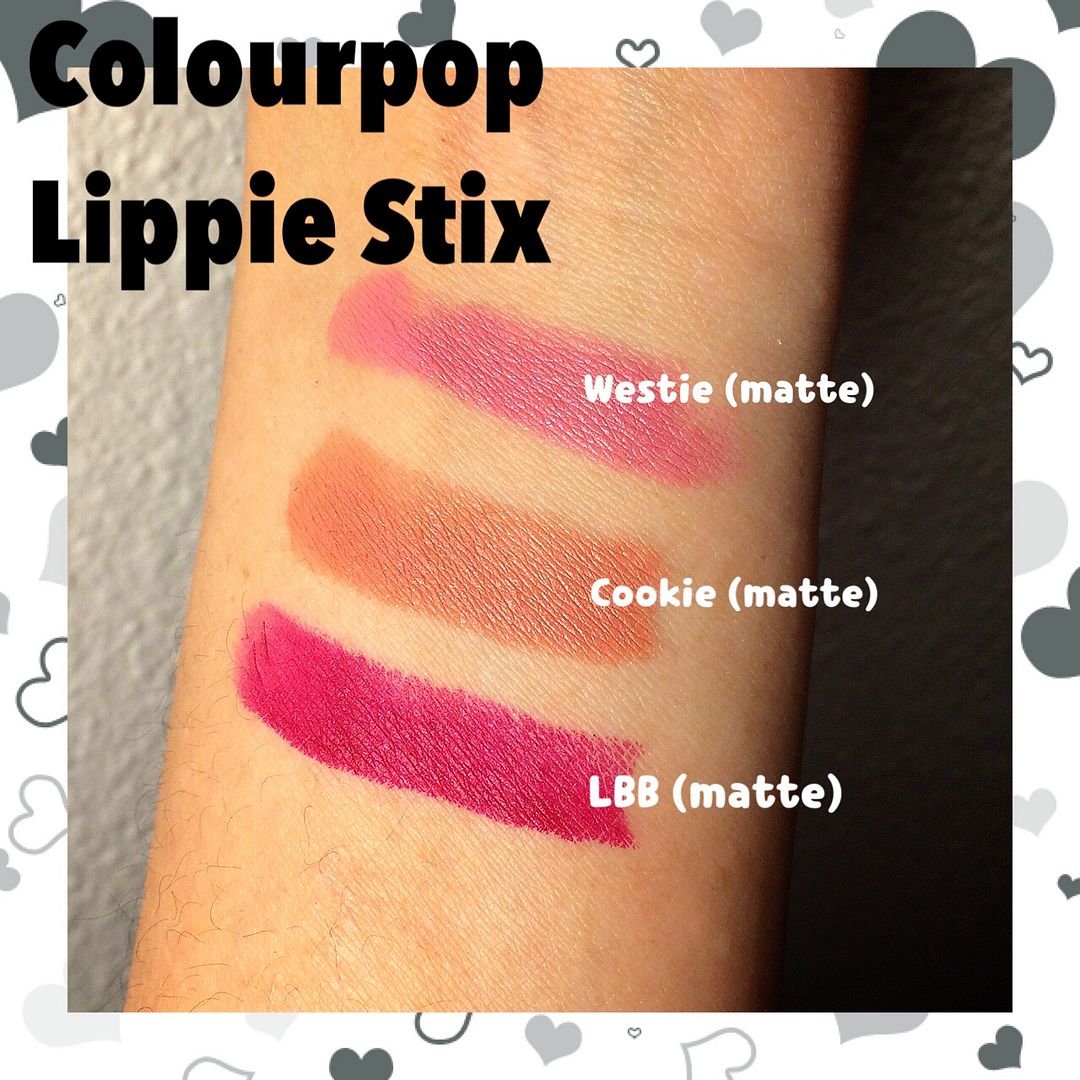 I got my lippie stix on Monday. The colors are pretty. Should have gotten the lippie pencil too. That would be my next order.