Just pics of fun stuff...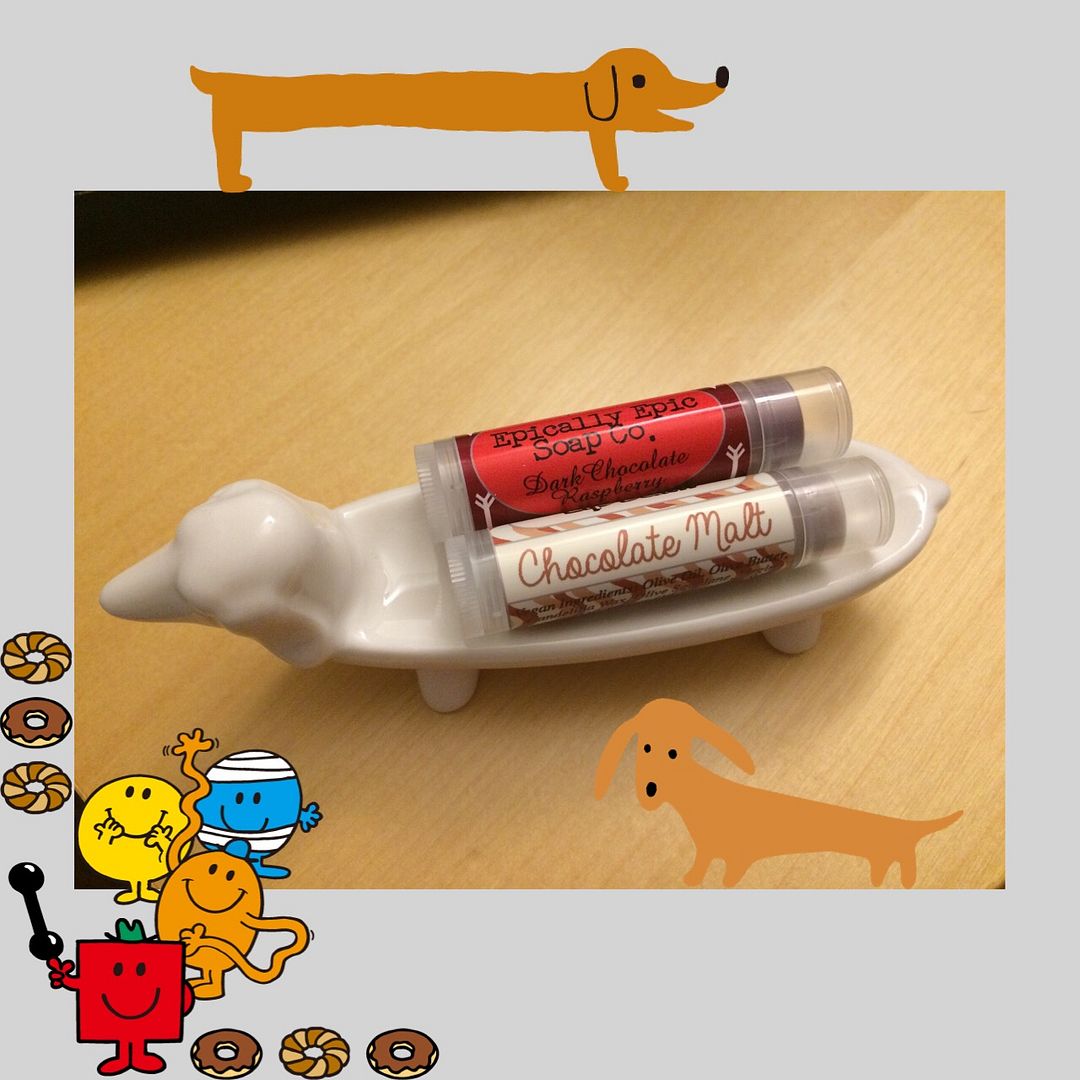 I placed an order from
Epically Epic Soap Co
.. I have mentioned in another post that their new formula is more oily than her original formula. I am giving her balm another chance and she now has her own website. And I am using my adorable dachshund mini dish here. So cute. I haven't try the lippies yet.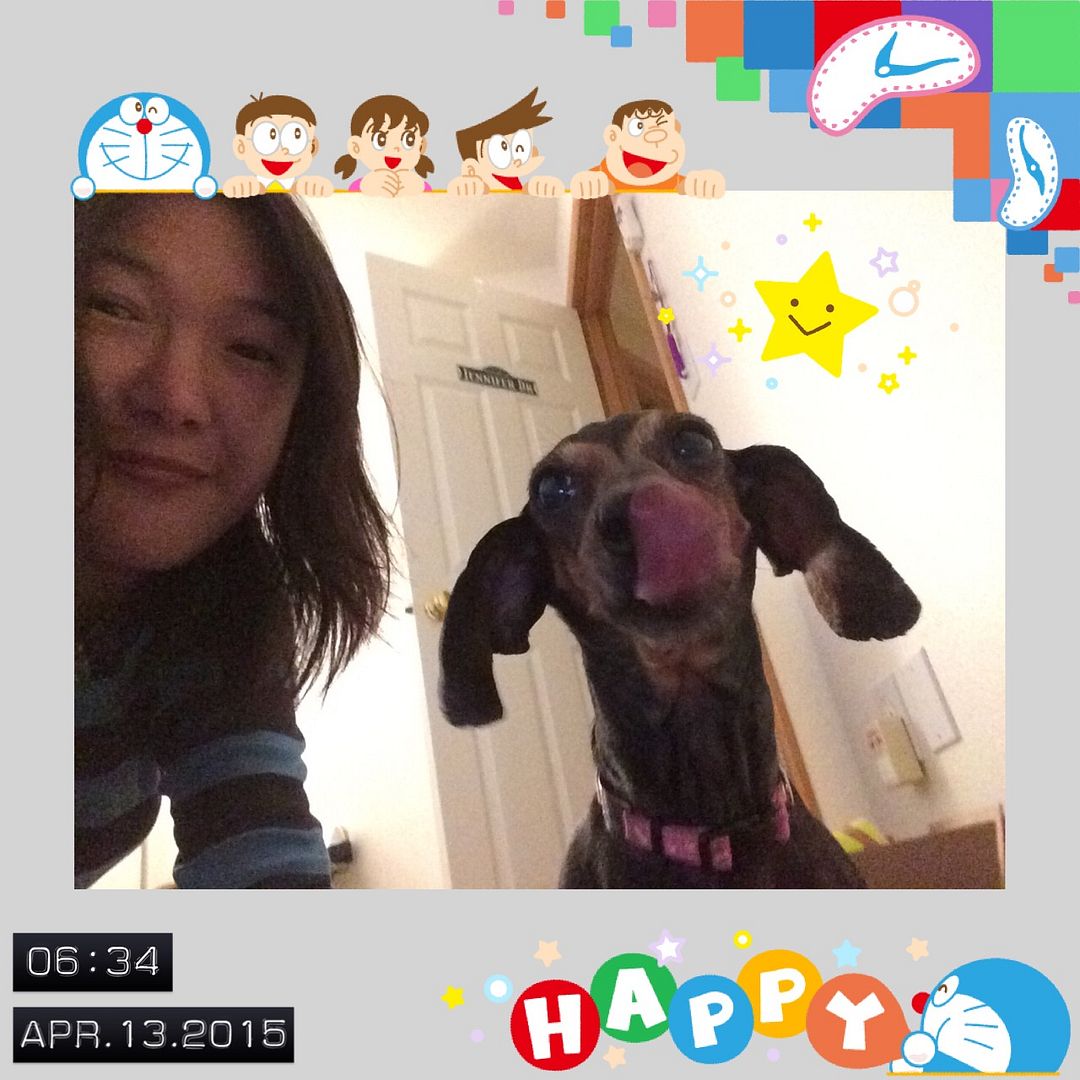 Silly selfie with my girl. It was take right before I am getting ready to leave for work. I had to wake her up, she was all curled up in the blankie. She is way too cute.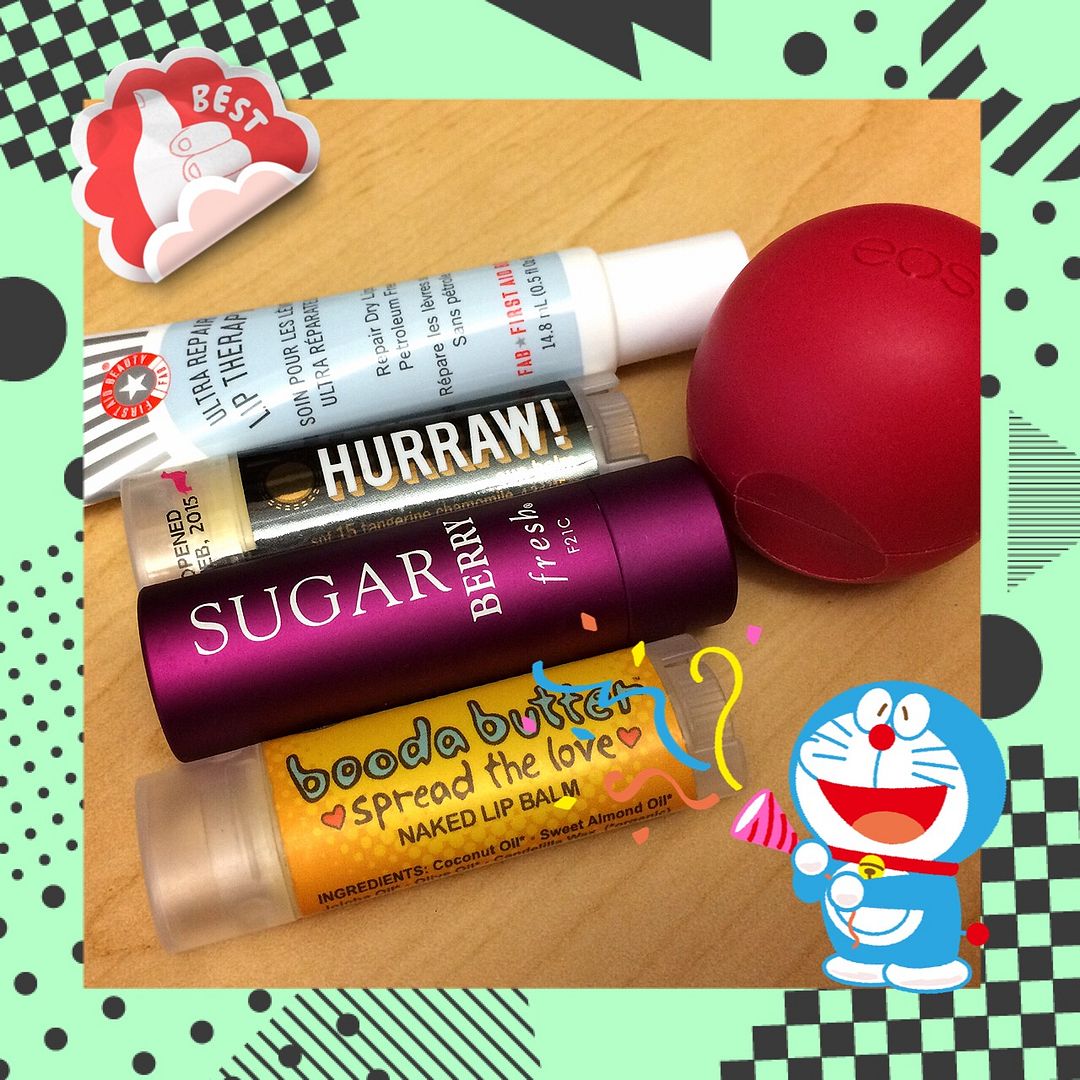 I have posted it before, but I am posting again... my current fav lippies,