Happy Tuesday.
I am working on being positive and upbeat. It is just a matter of reminding myself being deliberate about it.
One of the highlight is seeing this goofball. She didn't want to get up this morning. My room tends to be on the cooler side, so it must be difficult for her to get out of her favorite blankie. I invited her for a brief selfie session before I head out to work. She reluctantly agreed (or not).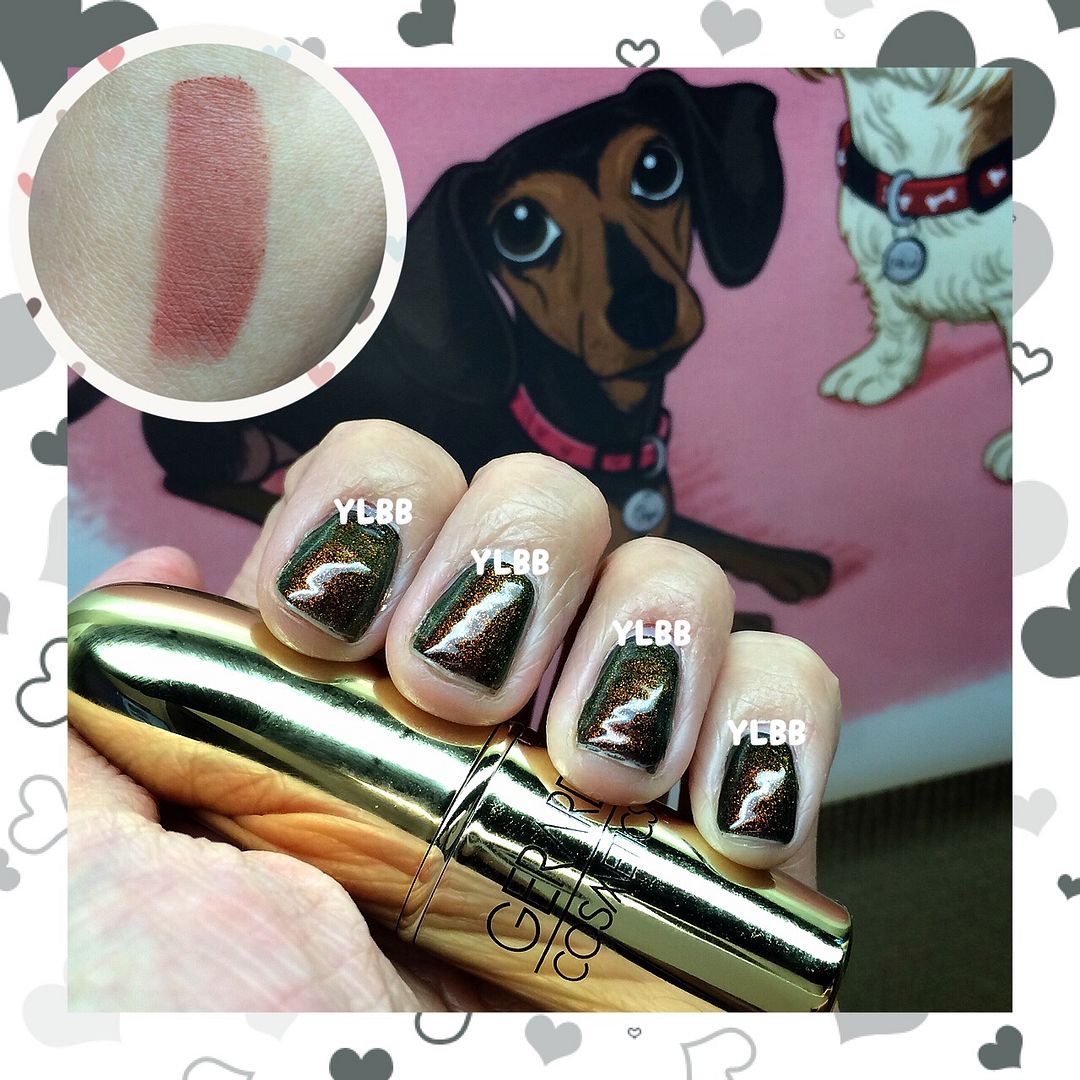 Repainted my nails last night. My application sucks this time. Not sure if this is operator error (me) or technical difficulty. Technically I didn't use any "top coat", because the top coat I used is actually just a fast drying clear polish, but it's already shrank. Or I could be scratching too much? But I don't remember doing that. So who knows.
What I used:
Base coat:
OPI Nail Envy
-2 coats
Base color:
Wet n Wild Ebony Hates Chris
-1 coat
Top color:
Enchanted Polish Secret Sauce
-2 coats (I am not sure if they still sell it).
Top coat:
NYC in a New York Color Minute Nail Polish in Grand Central Station
.-2 coats
I haven't use Secret Sauce for a long time. I remember when it was first released, everyone went crazy. But now these shifting nail polish is way more easily available and is not even "the trend". The thing about nail polish is when there is a new "finish" in the market, if you are willing to wait a bit, you will get what you want eventually, because every maker will be selling them in different shape, form and size. This polish shifts from burgundy to green. With burgundy being the main color.
This photo shows the color shift better. :)
Also featuring
Gerard Cosmetics 1995
. I have reviewed it before briefly
here
. It is a nice color, I can "see" how it is a 90's color. The formula is a bit drying, so I would suggest a lip balm before application. Nouveaucheap did a great review
here
too. The packaging is similar to MAC's lipstick, but this feels a bit cheap. The price is not that great either, so I would totally wait for coupon code to get anything.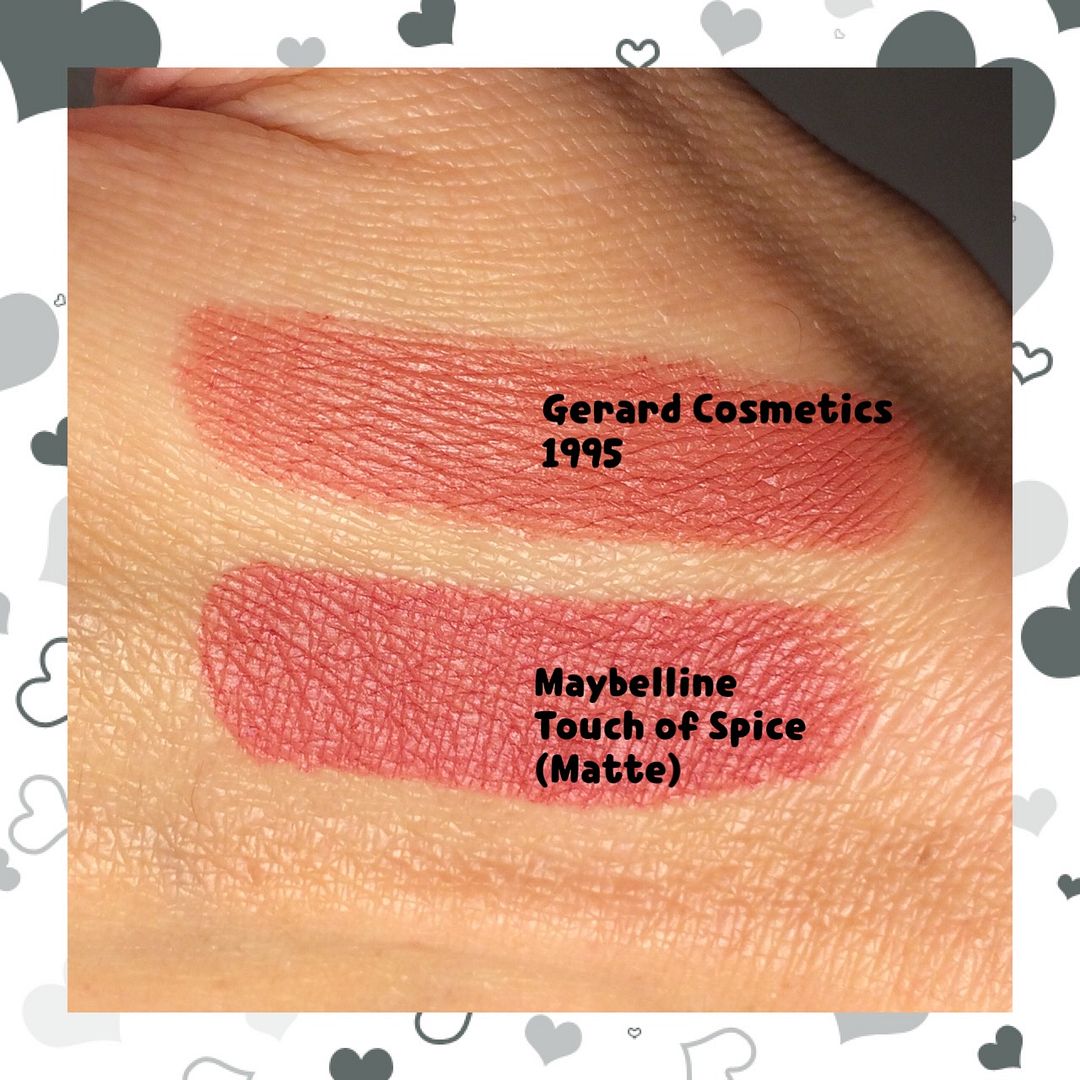 Here is a comparison swatch of 1995 and Touch of Spice. They are similar, but Touch of Spice is more pink IMO. But a good alternative, and TOS feels more moisturizing and much cheaper!!!
**********
+All products in my posts were purchased
with my own hard earned money, unless otherwise stated.
+All opinions, dry humor, sarcasm, bad English and skin issues are purely my own at the time of the posts and they are all subject to change without prior notice.
+None of the links are affiliated links unless otherwise stated.