This weekend is uneventful. I was not feeling too well. Had a headache... a low grade one, but I feel it and I am not happy about it.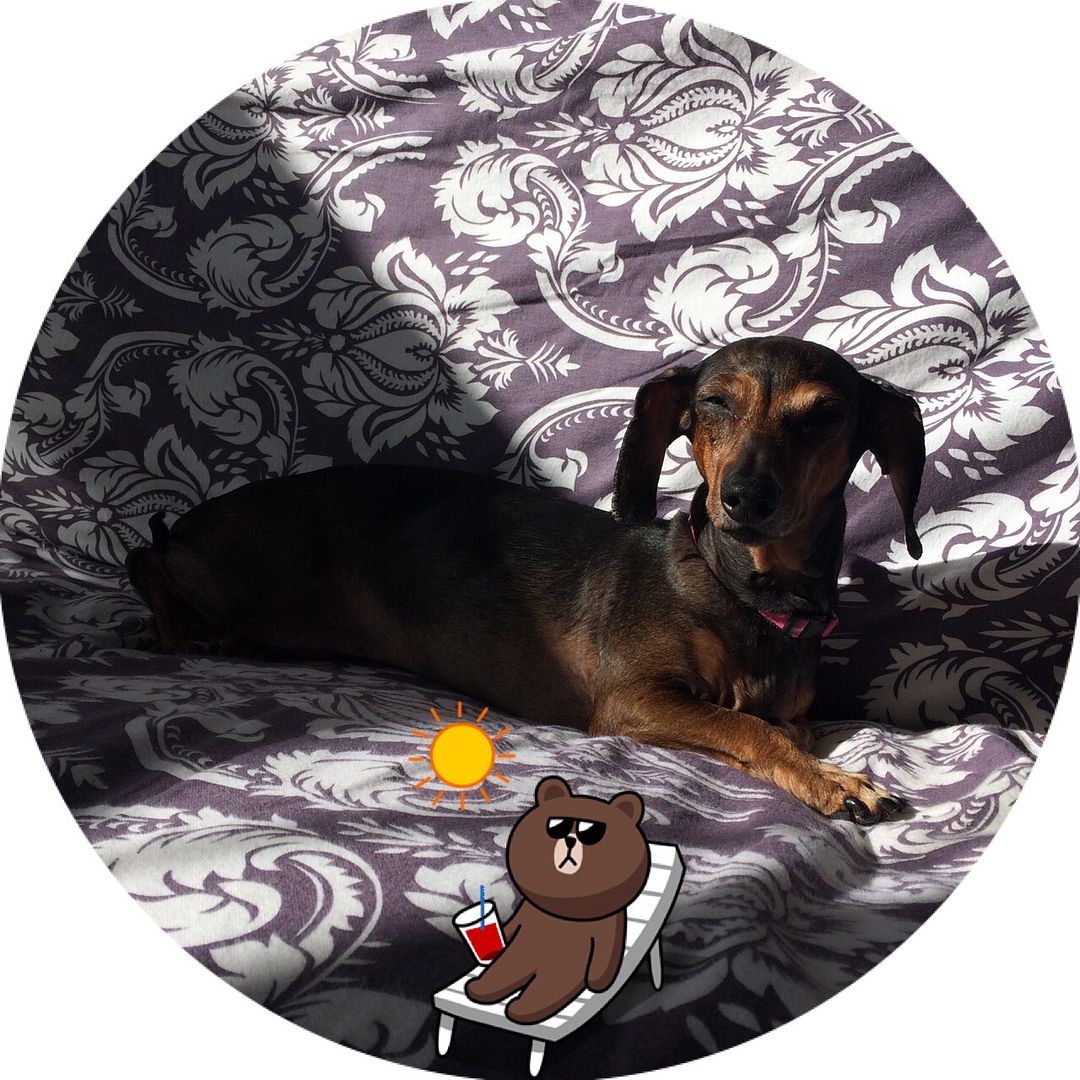 There is lots of sun this weekend. Look at this girl. :D Totally enjoying it. This morning she waited by the gate, I thought she needed to go pee, so I let her go downstair, then I saw she was in the sun. :)
I received my Bonjour Jolie box, it came fast. I really like this subscription box. It is great. My auntie is making a bigger entrance during this visit. Boo. So the box will make the visit more tolerable. It's tough to be girls sometimes.
I also received my
Silk Naturals
order. And I enjoy what I have ordered. 4 for me and 2 for my mom. The 4 are: 3 of their matte velvet lippie and 1 repurchase--
St. Tropez
, which I have repurchased many many times. It's my YLBB color. :)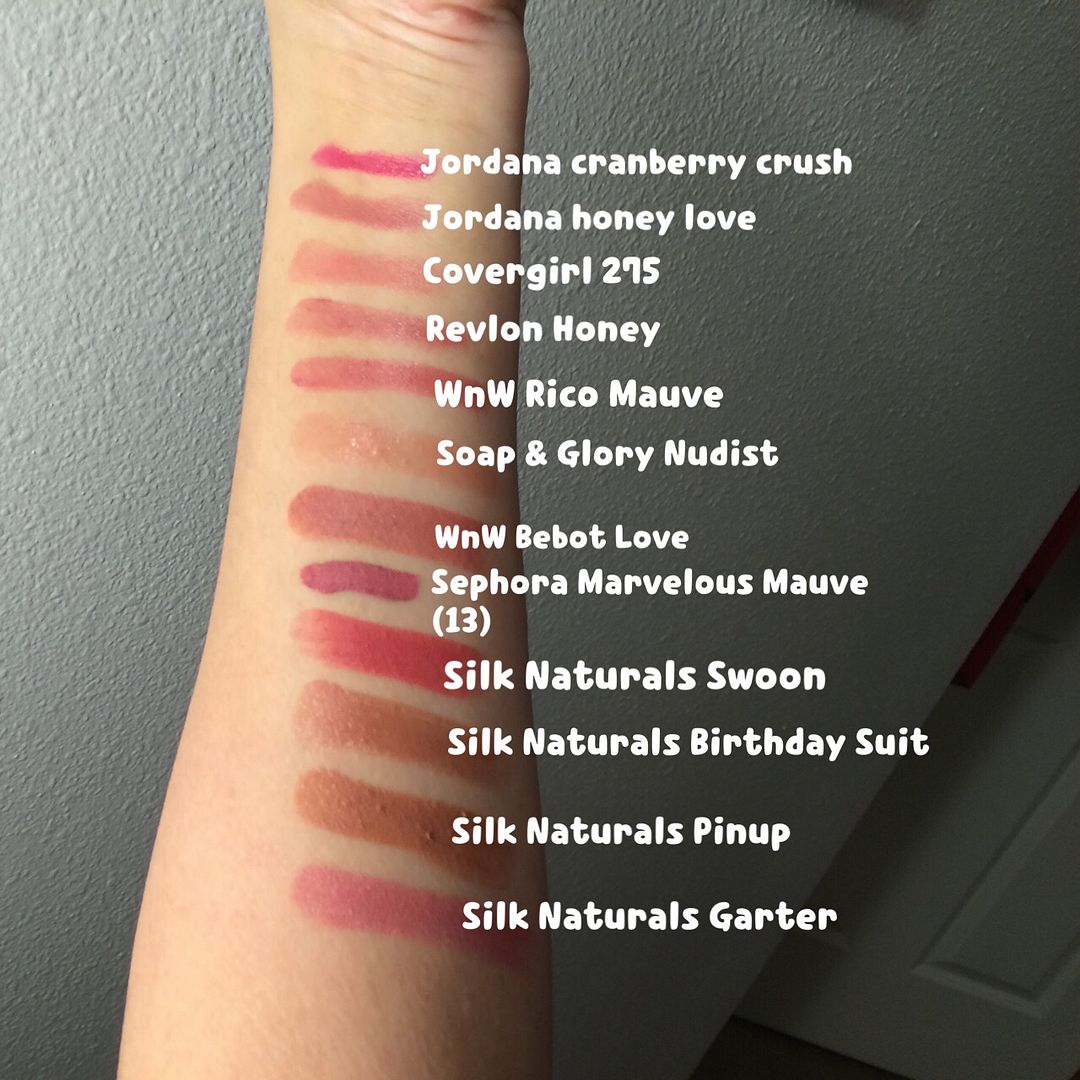 This is a bunch of various lippies. All these are lovely. And these are only a fraction of my lipsticks. Wow.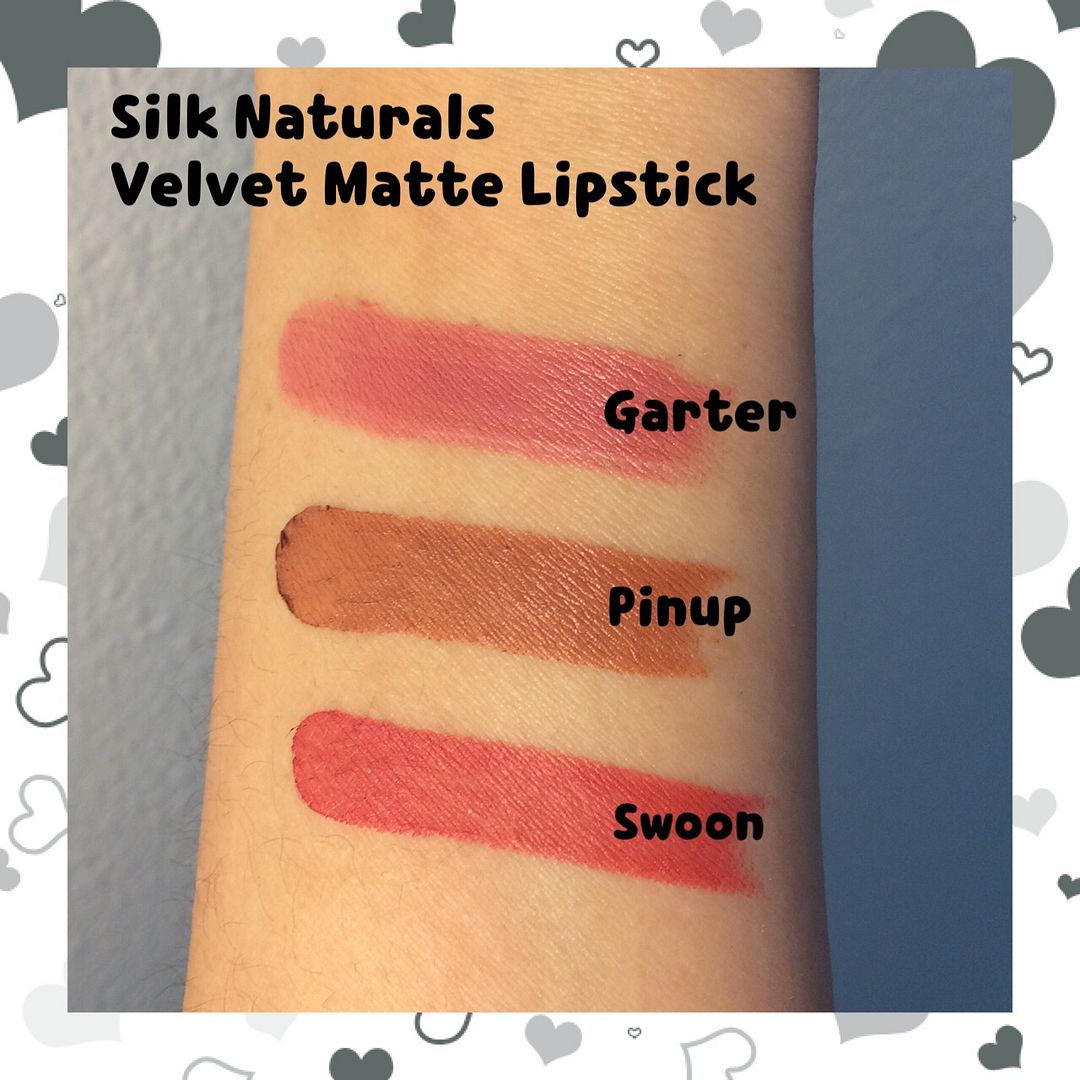 The Matte Velvet themselves.
Garter
-This is my pink-nude.
Pinup
-I do find this quite nude.
Swoon
-Nice pink.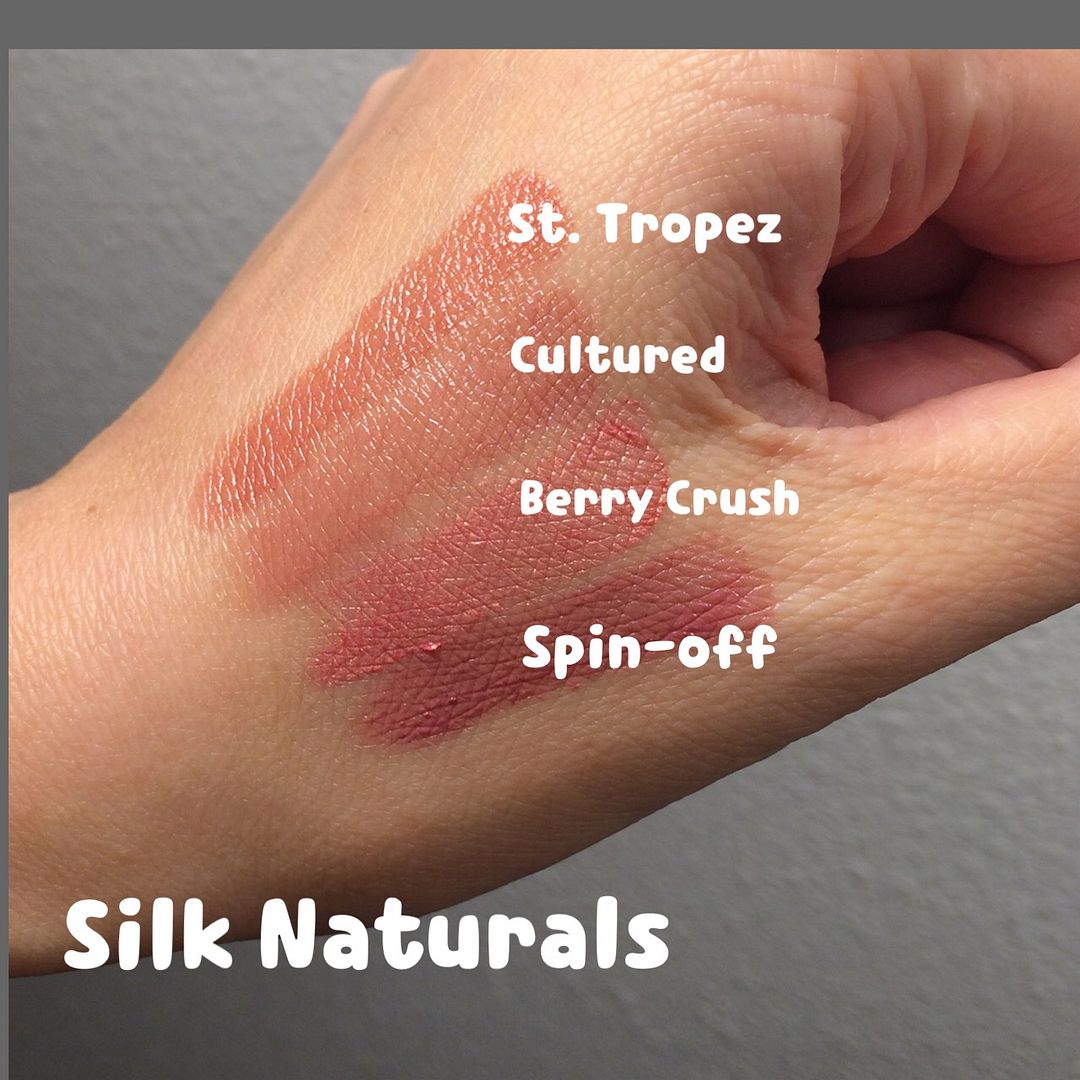 A few more. I admit I am a lippie junkie. You can see
St. Tropez
(my repurchase) in there as well. Lovely color.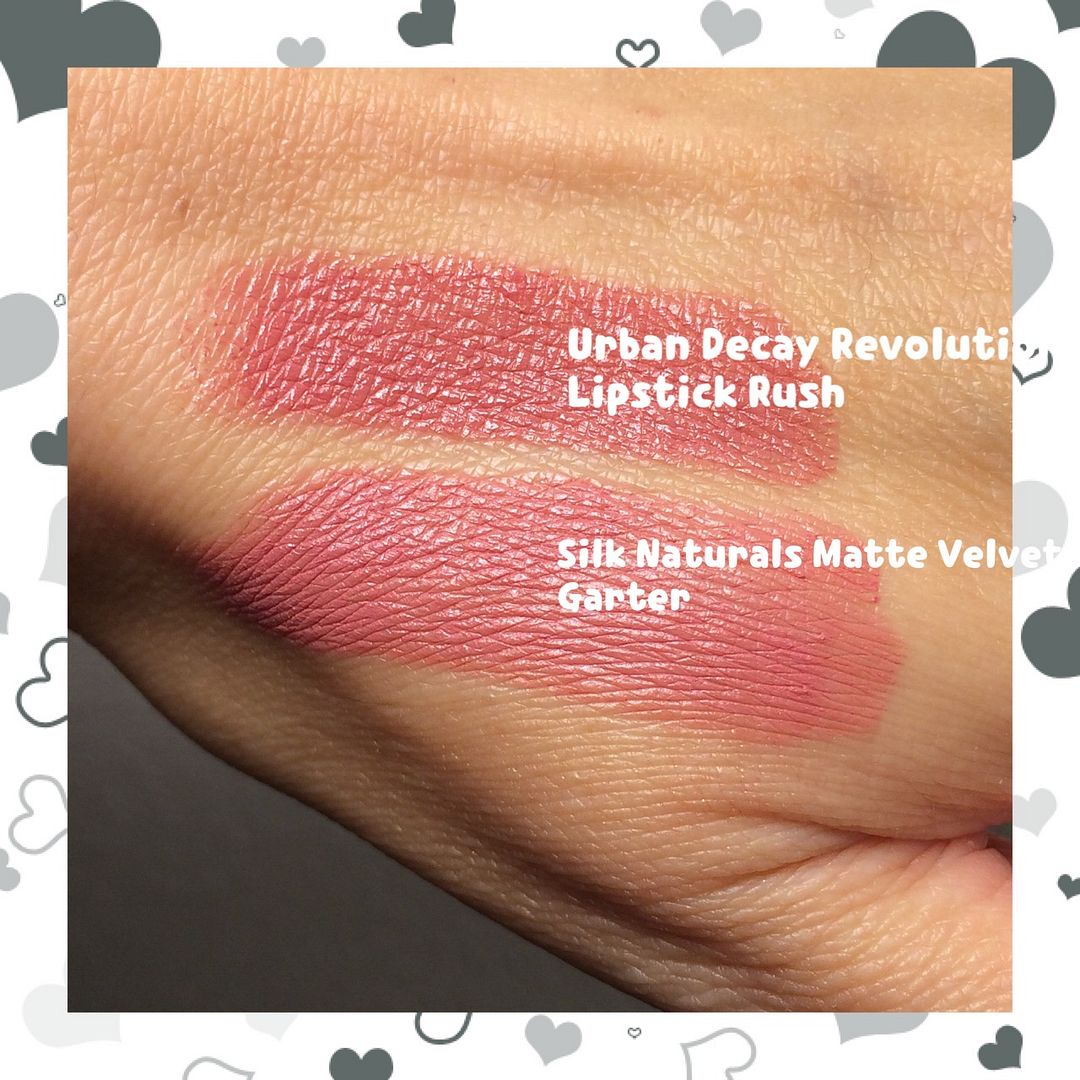 Just another swatch to see if they are dupe. No, they are not, but sort of close.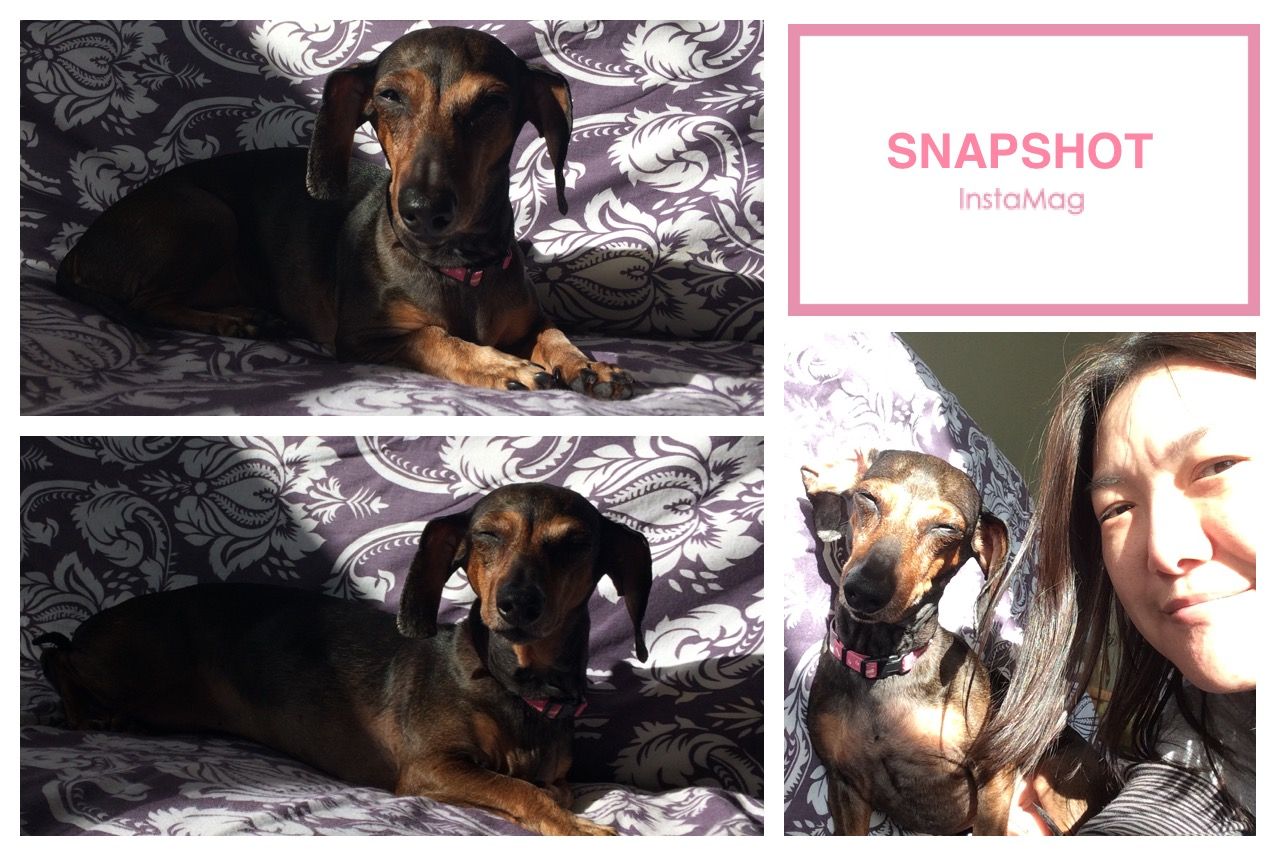 She really loves the sun. I love our selfie. :D Though she loves the sun, she chose me over the sun when I am going to another room. That melts my heart.
Got a surprise from the roommate! Per the bag, this little cutie is from
3 Monkeys
. A cute little dachshund dish! It's not very big and quite narrow (just like a dachshund), and it fits a lippie perfectly. Ha. Also featuring my cute clock and Tony Tony Chopper. I love my space.