This weekend went by too fast. I need an extension.
Gigi had her dental follow up appointment. It was quick and easy. We were waiting outside in the waiting area, the nurse approached and told Gigi "let's go". She looked at her and turned her head away. LOL. Everything looked great, so that's amazing.
Speaking of teeth, I got a cut on my gum. It's not the first time I got cuts etc on my gum, but that does not make it any more pleasant.
Anyway, I have been taking a break of polishing my nails. (I am still hoping for a TOUGH purge of my beauty/polish). I have only wear OPI Nail Envy. Not sure if it did anything helpful for my nails. Felt like I should just let my nails rest. I have used something I haven't use in a long time... a peel off base.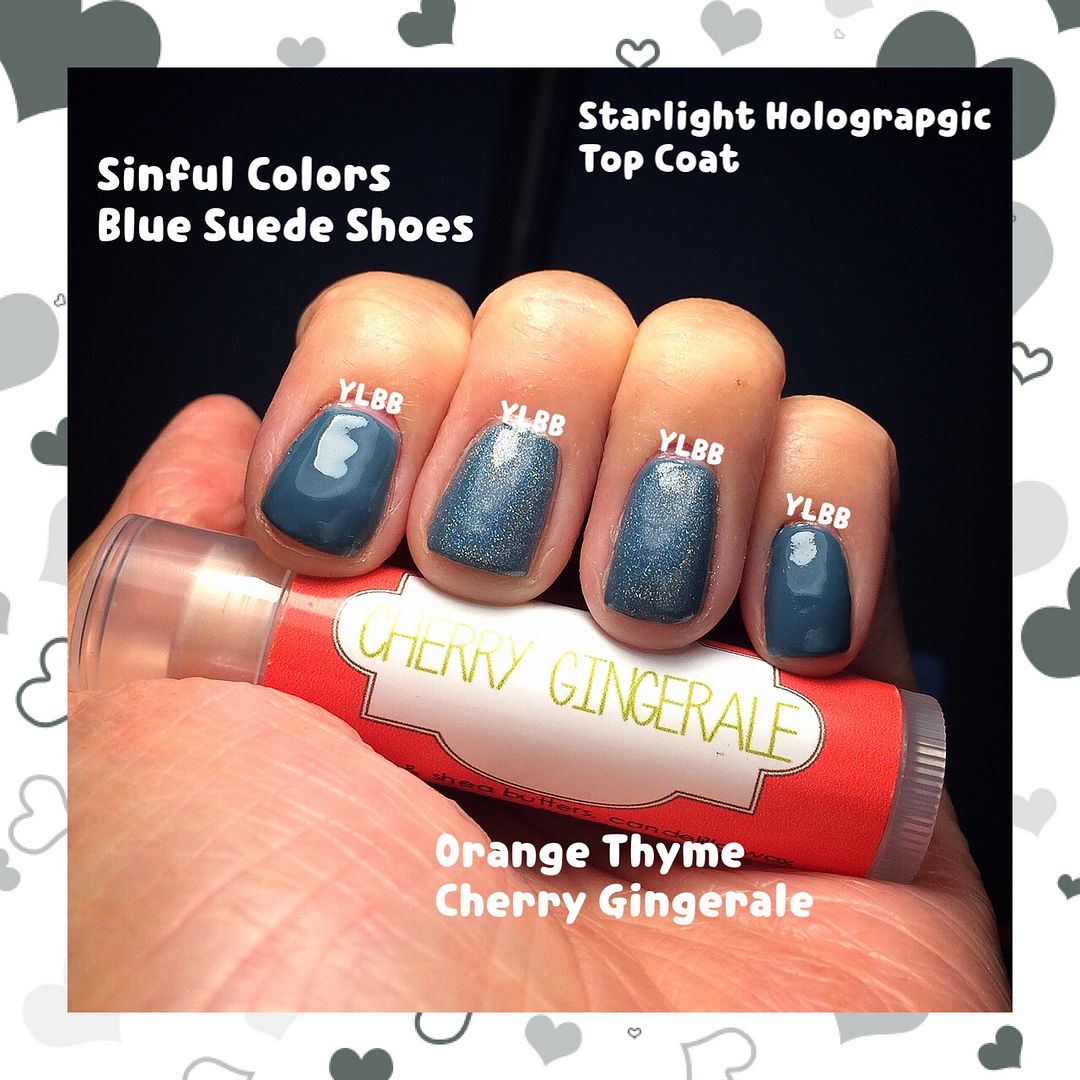 Base:
Nail Pattern Boldness Glitter A-Peel - Peel Off Basecoat
- 2 coats
Base coat:
OPI Nail Envy
-2 coats
Base color:

Sinful Colors Blue Suede Shoes

- 2 coat
Top color:
Starlight Holographic Top Coat
- 2 coats.
Top coat:
NYC in a New York Color Minute Nail Polish in Grand Central Station
.-2 coats
Featuring Orange Thyme lip balm in Cherry Gingerale. It smells amazing, though it is a bit waxy. Have I blog about this before? Oh well.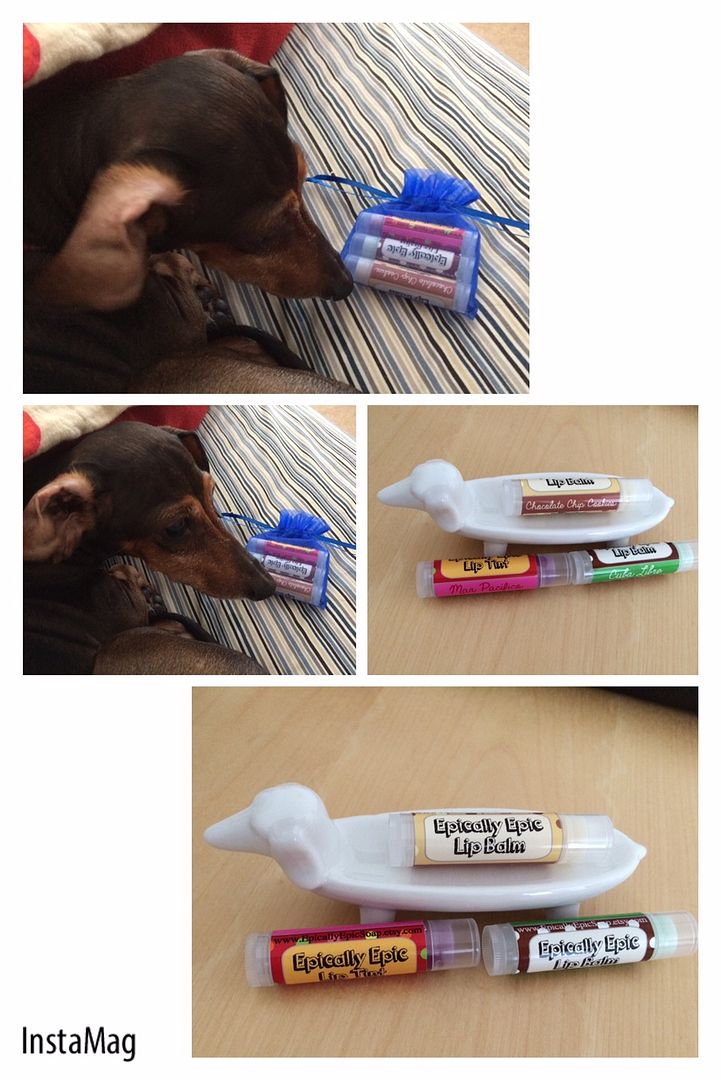 I have received my Epically Epic Soap order. The last order was fine, the balms are not too oily. I hope these are great too. The chocolate chip cookies one smell amazing!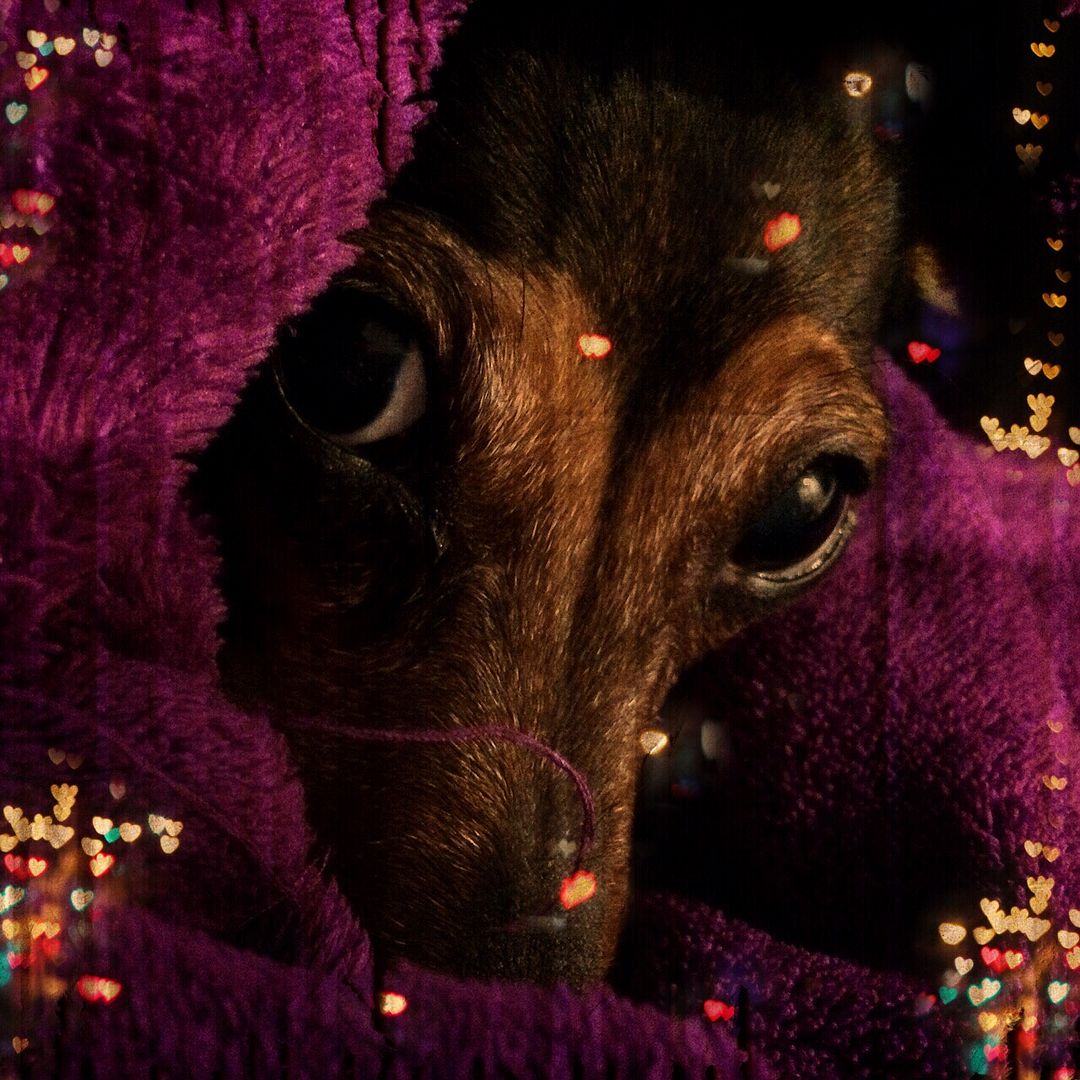 She looks soooooooooooo cute. And I can't help, but to add stuff to make it more artsy.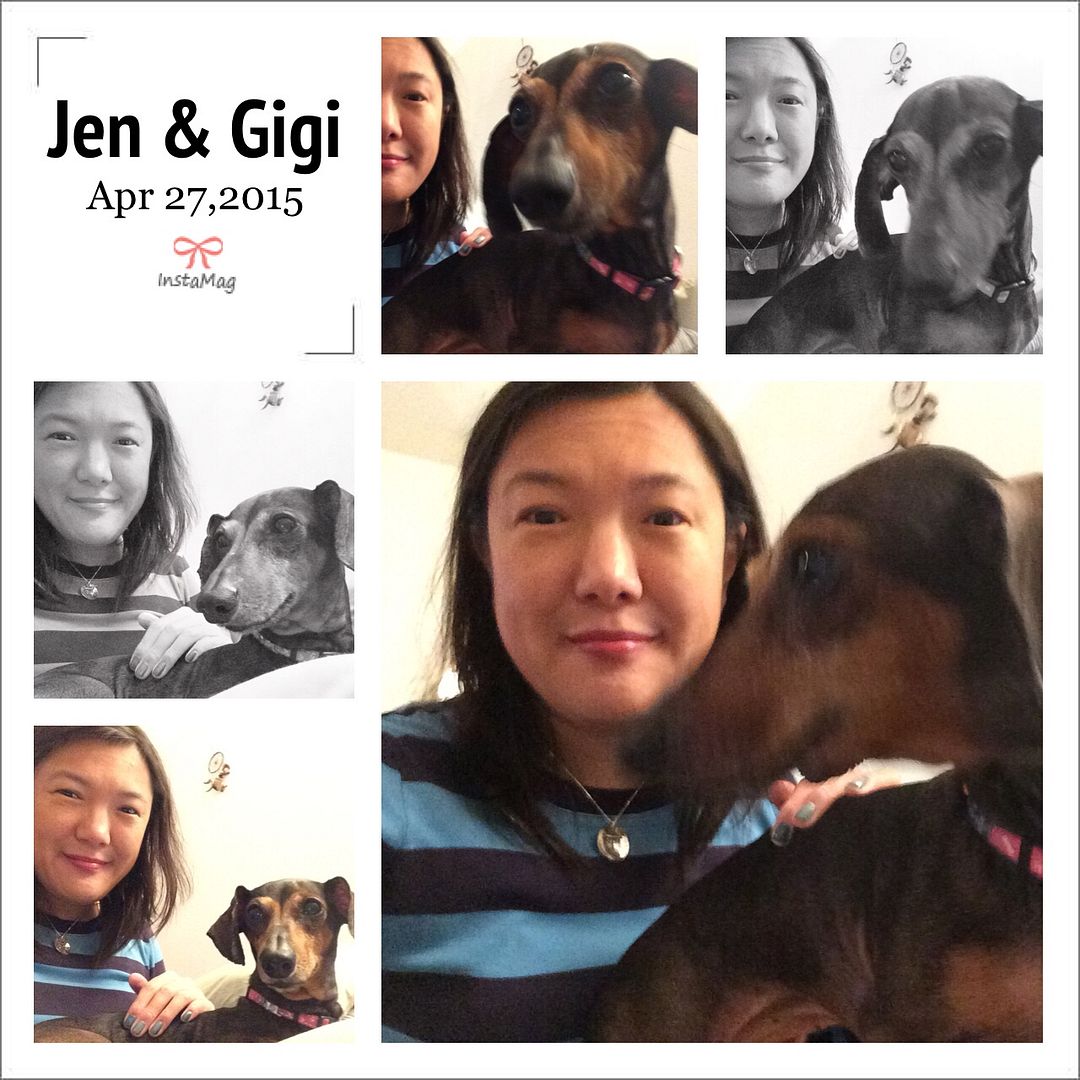 The usual selfie morning. The gracious Gigi reluctantly agreed to participate. LOL.