Gigi had her ECG on Friday and it went well. Dropped her off around 2 and picked her up around 6:30. Doc said her little heart is about the same as last year, so no med. And that's good news. When my girlie is healthy, I am happy. And now I am brooooooooooke. And I spent $60 at Central Market. What? I got a lot of cool grocery. Bought $17 worth of grapes. Yikes. Lots of Asian stuff.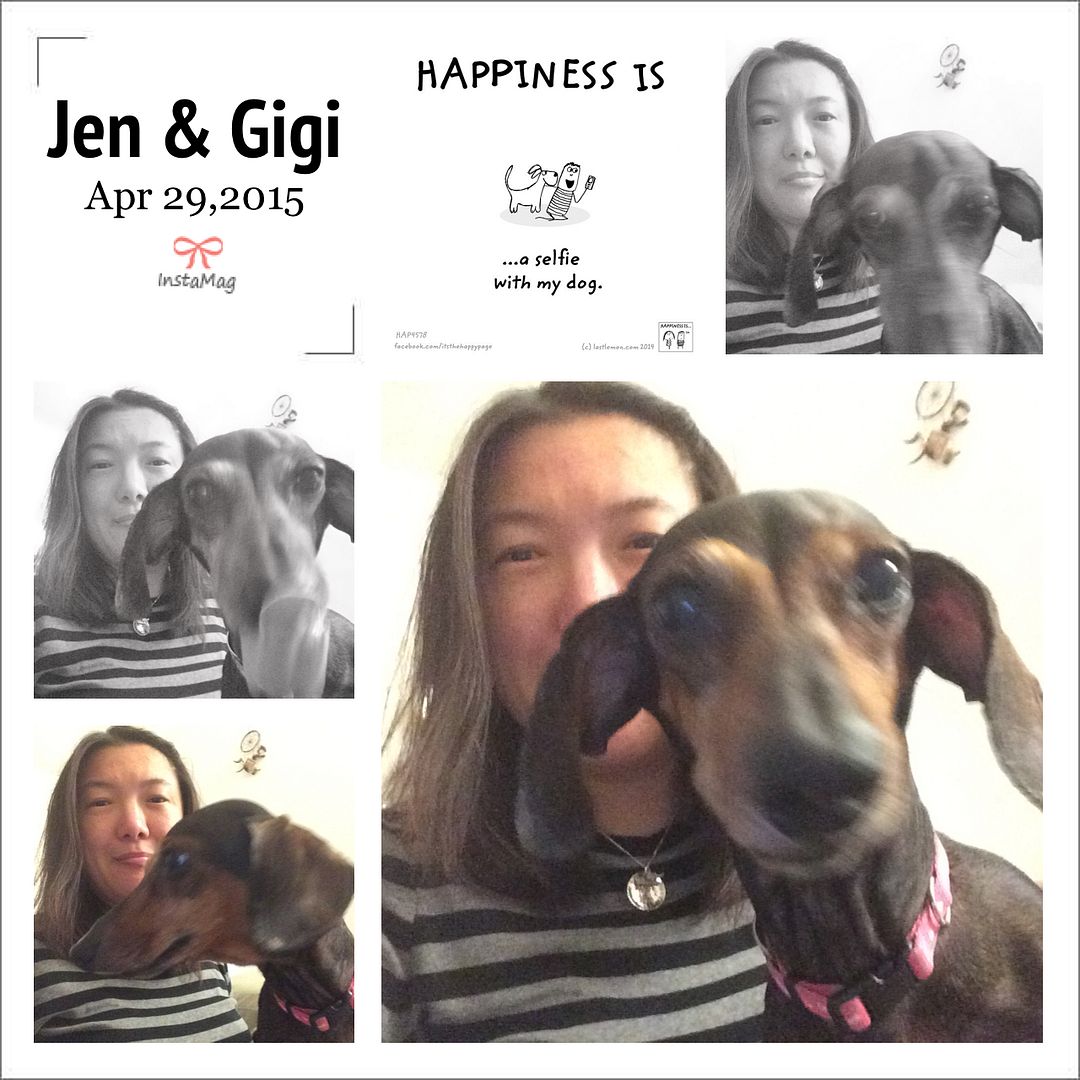 Selfie with the Gi.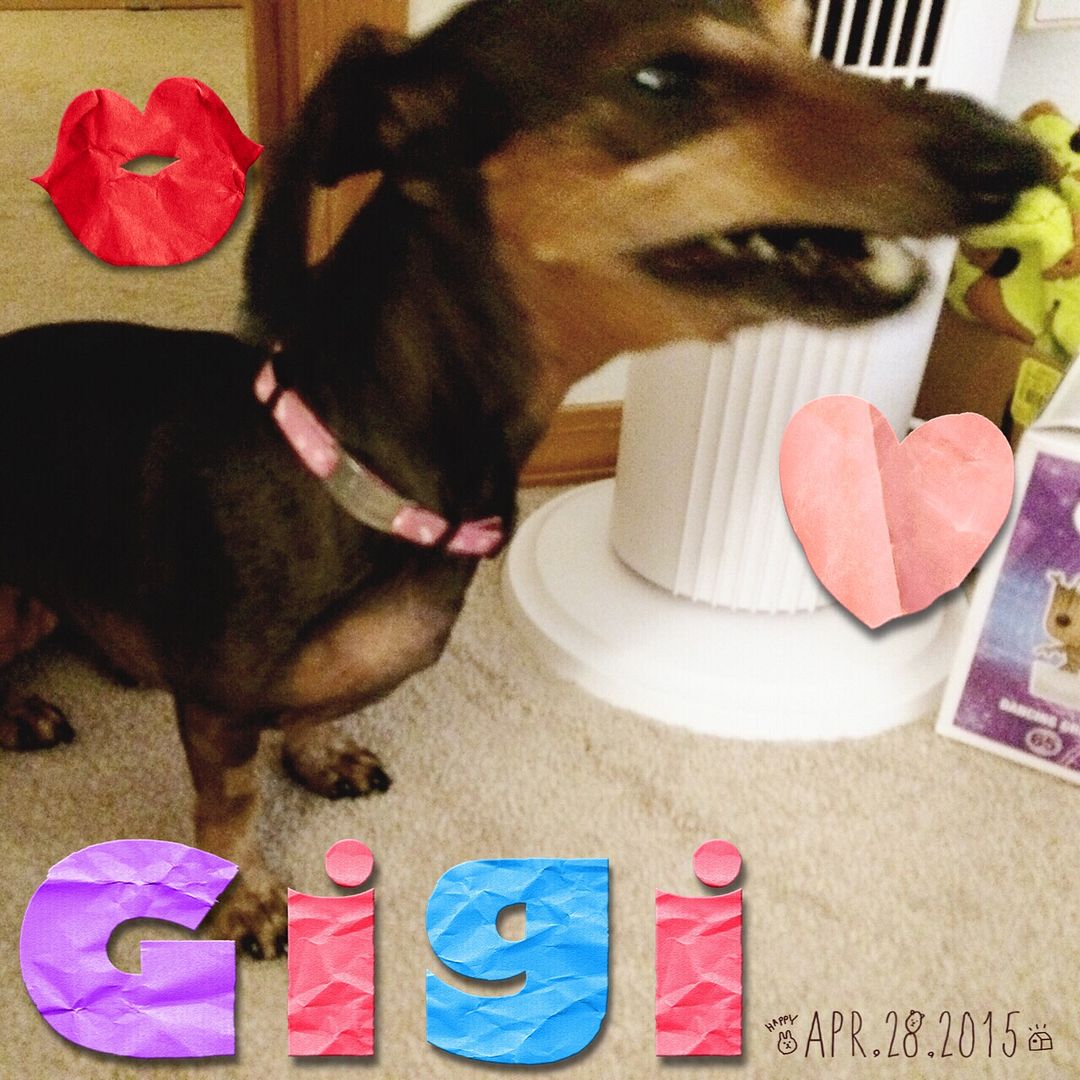 This is part of her yawn. LOL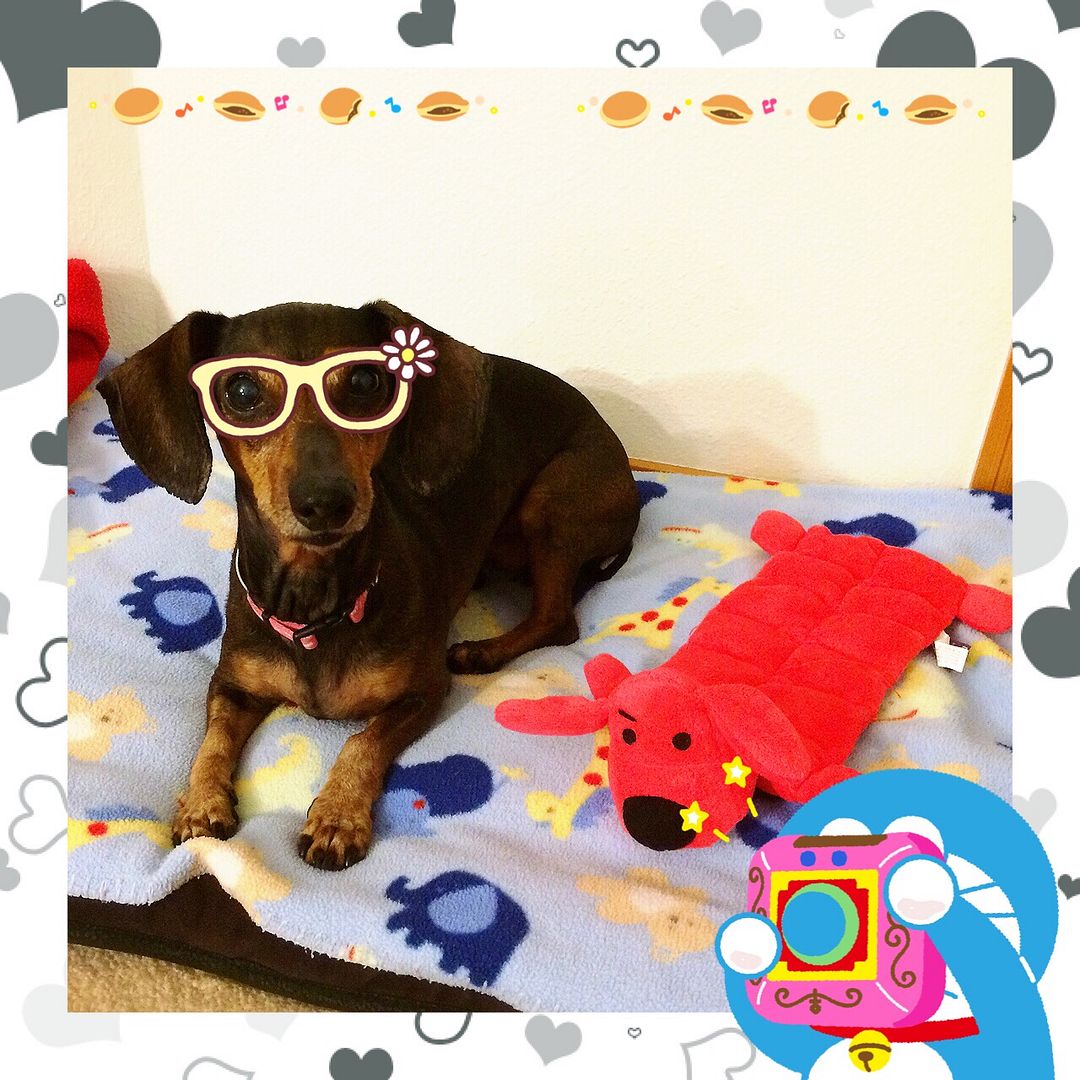 My 2 dogs... Gigi and Kiki.
More selfie. She still hates it.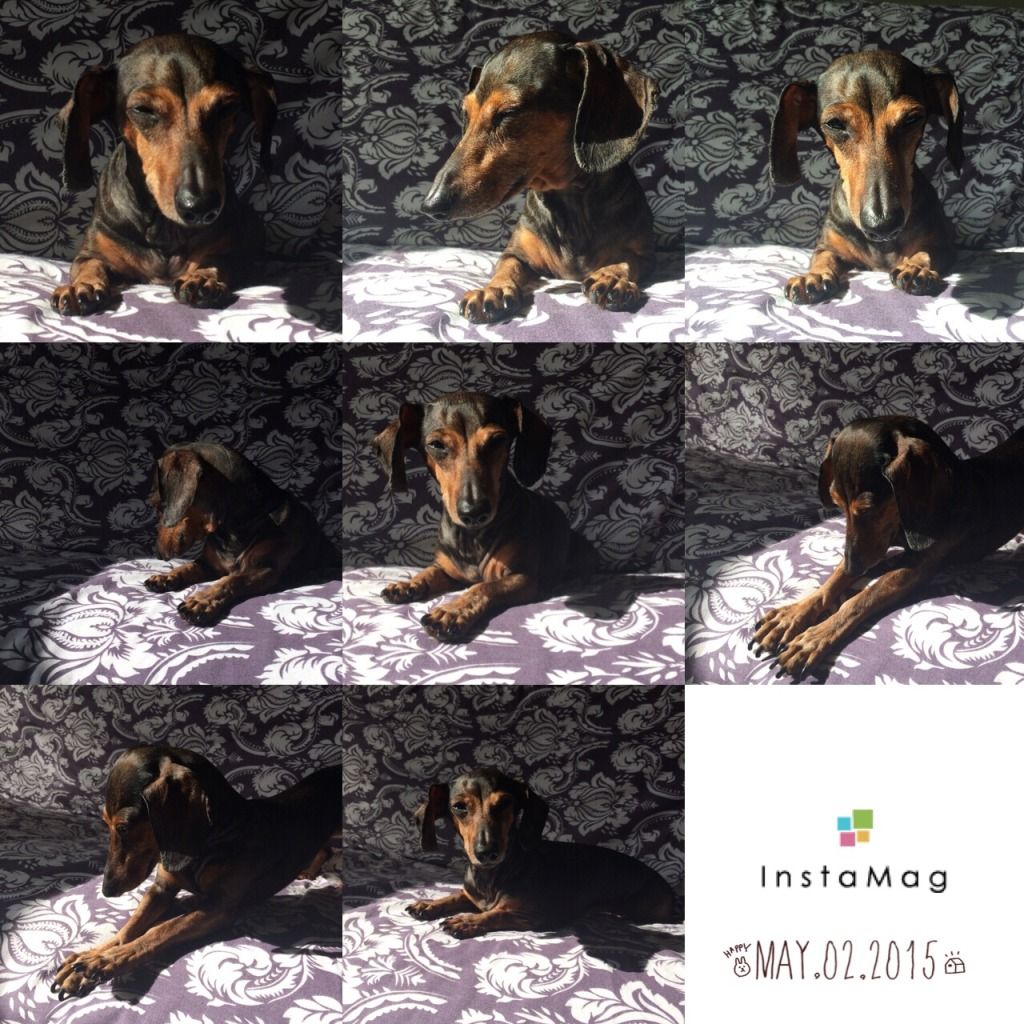 Enjoying the sun. Just gave her a shower, hence the total nakedness. She is so cute. Her coloring is so great. Many different shades. Looks like she has highlight.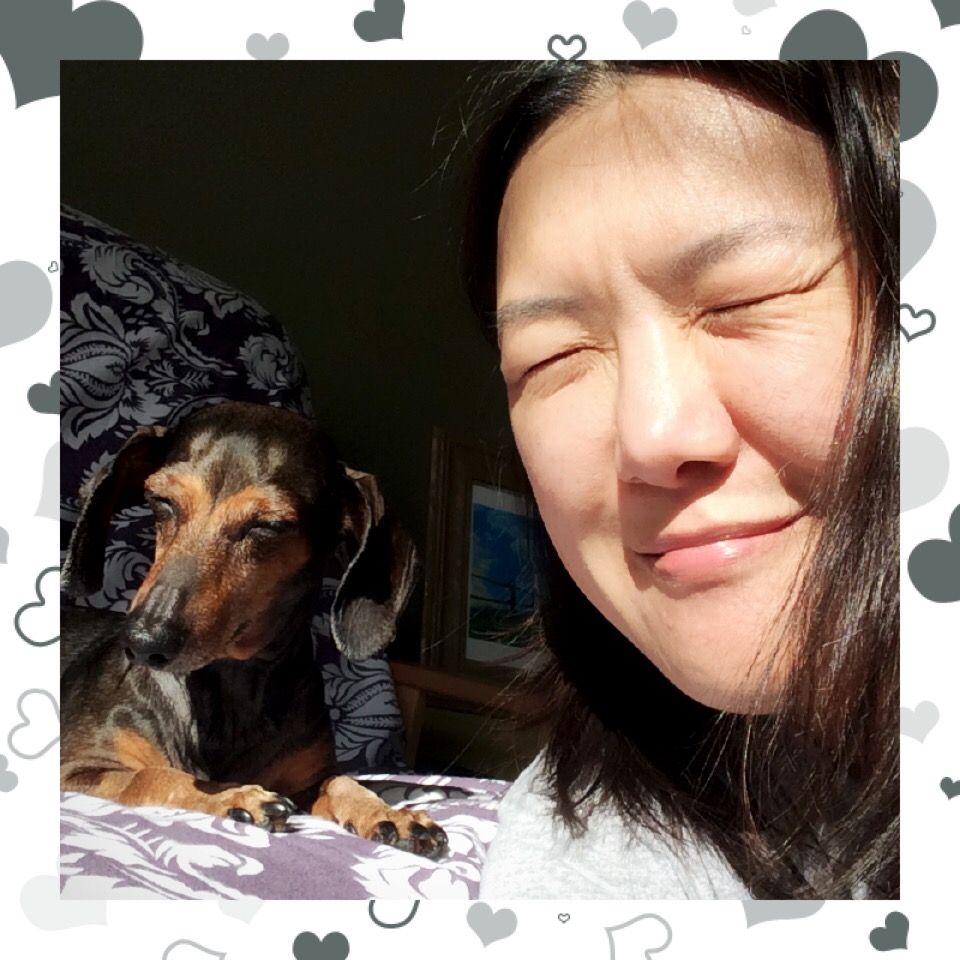 Matching squinty eyes. :D
I am watching Fifty Shades of Grey. Not done yet. Not sure how I think about it. I have read the entire series. I do enjoy the books though. Books are usually better than the movies. Then sometimes they are like 2 different entities. :)