This is another skin update.
My skin has been doing good until last week. I was using something my skin is not happy about the week before last (maybe around 4/25 or so) and it acted up. My skin had red textured patches and was itchy.
I am not super sure what it is. But I did wear
Supergoop!CC Cream Daily Correct Broad Spectrum SPF 35 Sunscreen
(haven't wear this in a very long time and I don't recall any reaction last time I used it) yesterday and everything else was the usual. So I did not wearing any makeup at all last week. I know
It Cosmetics Your Skin But Better™ CC Cream with SPF 50+
does not give me any trouble. Nor
Maybelline Fit Me Matte +
. The
L'Oreal Infallible® Pro-Matte Foundation
seems to be ok, but I haven't use that as often as It Cosmetics nor Maybelline. I am guessing it's the Supergoop. I should just stick with what works and do not try other stuff. :/ But is it because eczema or just "normal" sensitive skin reaction???
On top of not using any makeup. I only used Cetaphil to wash my face and only use
MetaDerm Hyper Moisturizing Cream
and
MetaDerm Eczema spray
. I also use the eczema spray mask every night for about 15 minutes. It is back to its normal self by the end of the week.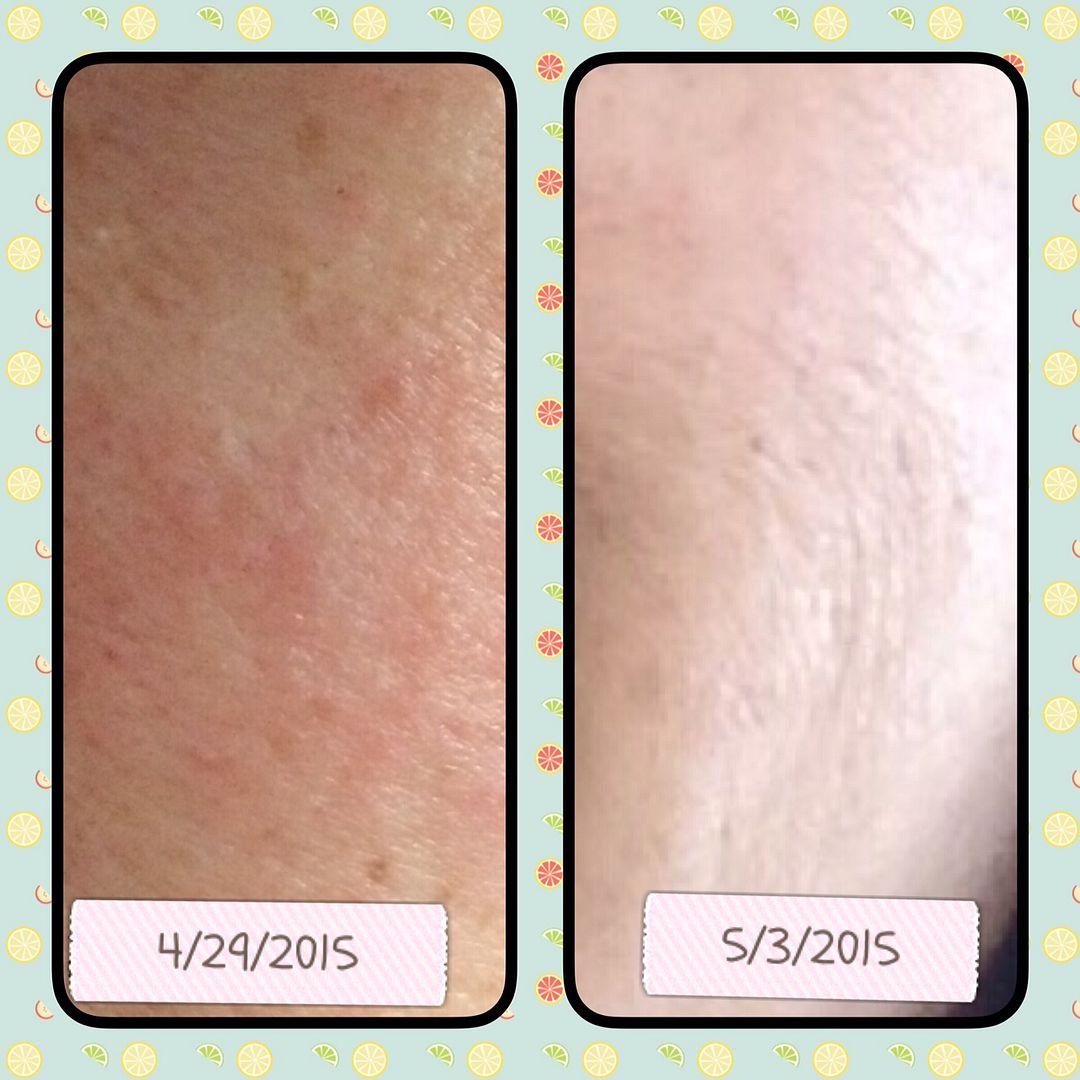 The pic is not the best quality, but you can sort of see the textured skin on the left.