Yesterday was a fun day.
Ok, maybe not the right word. I had a doctor's appointment in the morning, it went well and I am alive. ;)
Went back to work with no one in the office for my department. Just me and the other person is in another office. So just me.
Then there was a pie social type of thing at work. So I went and saw it (pie eating contest). Didn't have any pie though.
Went home slightly early and had Ezell for dinner. Spent time with Gigi since the parental were having dinner with my aunt and uncle. So we can have some alone time. It was so hot, but it finally get nice around 7 and I water the yard. Even made an extra effort to talk to my neighbor to compliment their flowers, because they are biiiiiiig. She even gave me 2! I wasn't expecting flowers, because I am not a flower girl.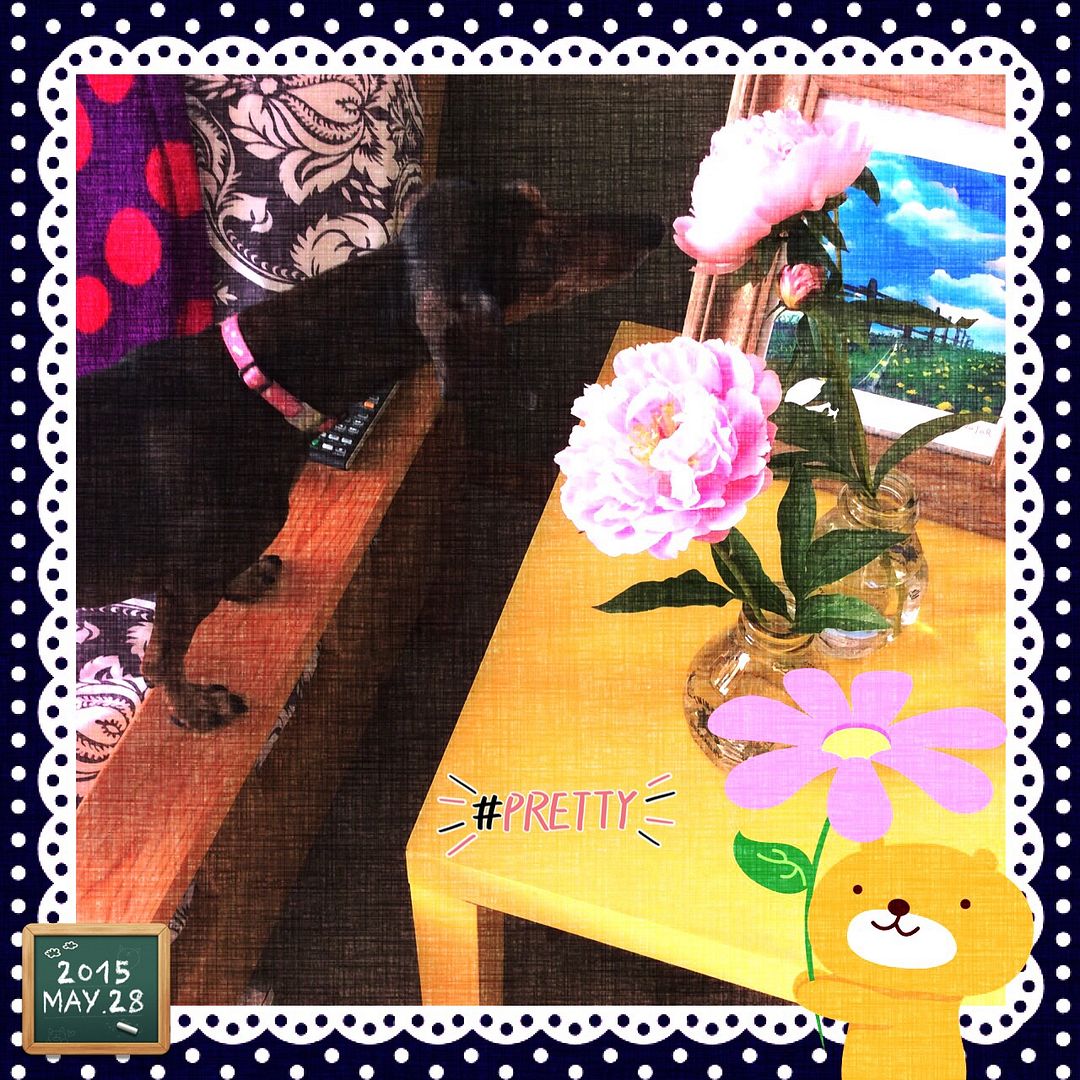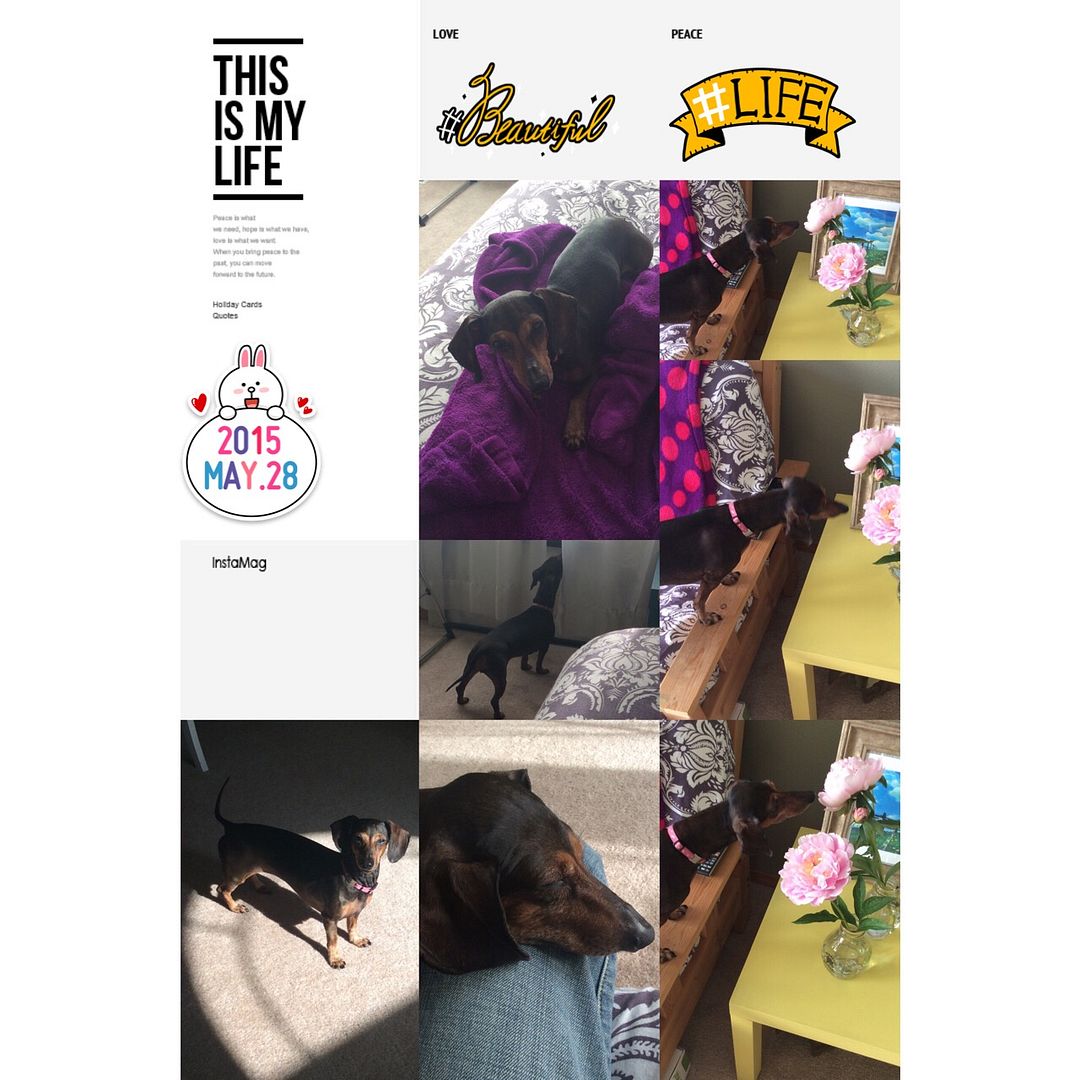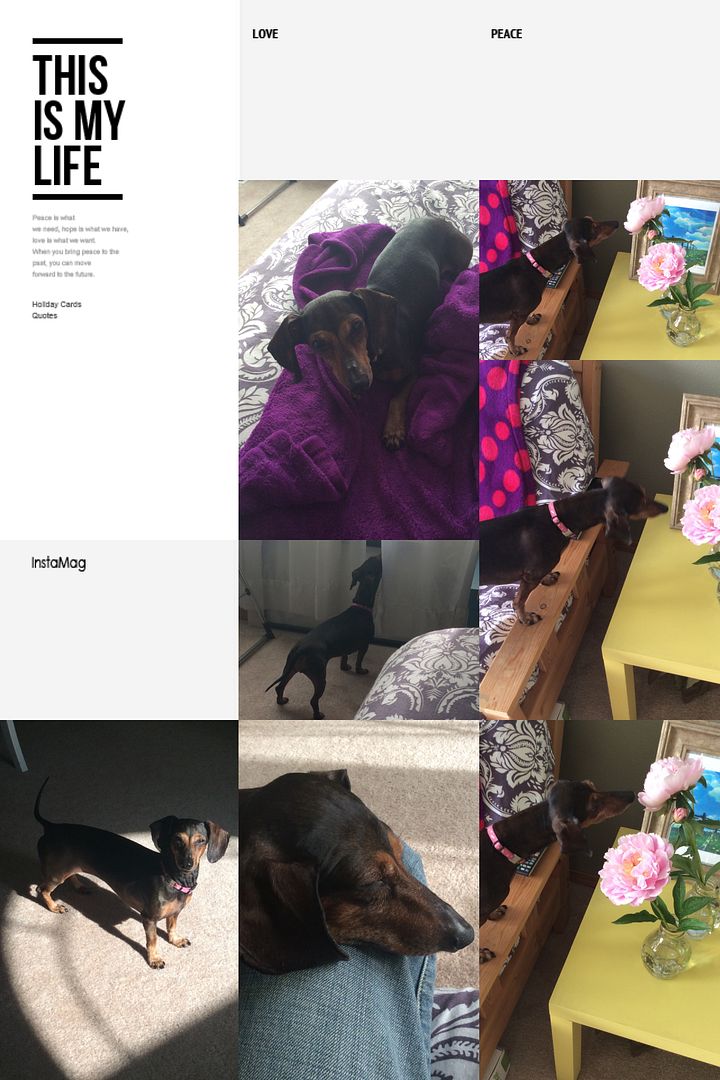 She is so cute when she smells the flowers. :)