The weekend was fine. Nothing too special. I did went to the mall yesterday and bought a new purse and a new pair of sunglasses from H&M. I do not like H&M, but their non clothes stuff is not bad. Ha.
Went to get gas and some iced tea in the evening. She didn't like to have her pics taken.
Back when I was first introduced to Dr. Wayne Dyer (then LOA). It was from his Power of Intention PBS show.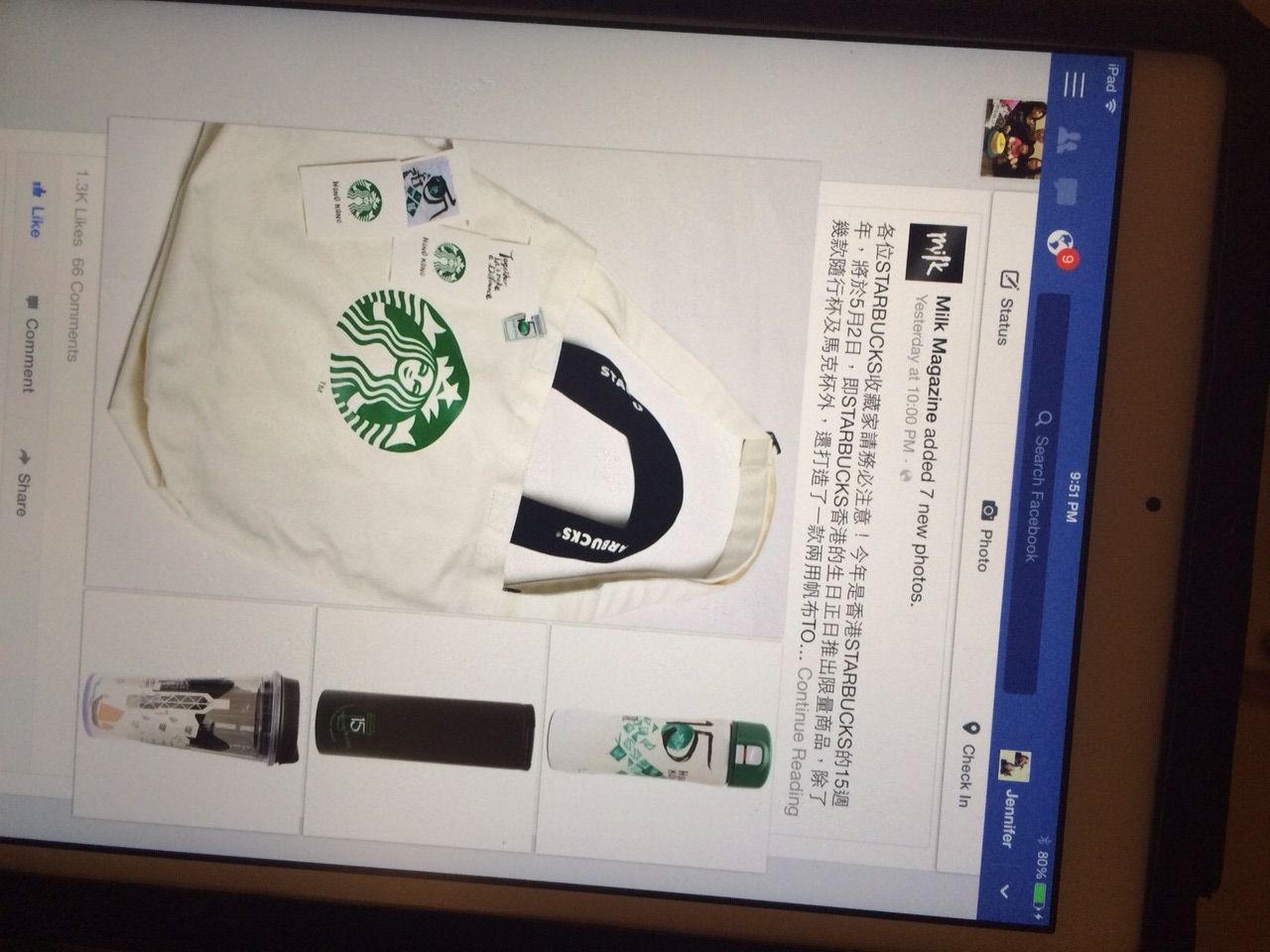 The Starbucks in HK is celebrating their 15th anniversary(I think) and they have this lovely tote. So I asked my mom to see if she an get it for me. :) I am a bag lady. :D
I have a migraine last night and still have a remaining one today. Headache of any sort is not fun at all.