Ordered Gigi a bandana from Dachshund Delights and it arrived over the weekend and it is so cute. She has a collection of those, but does not wear them often.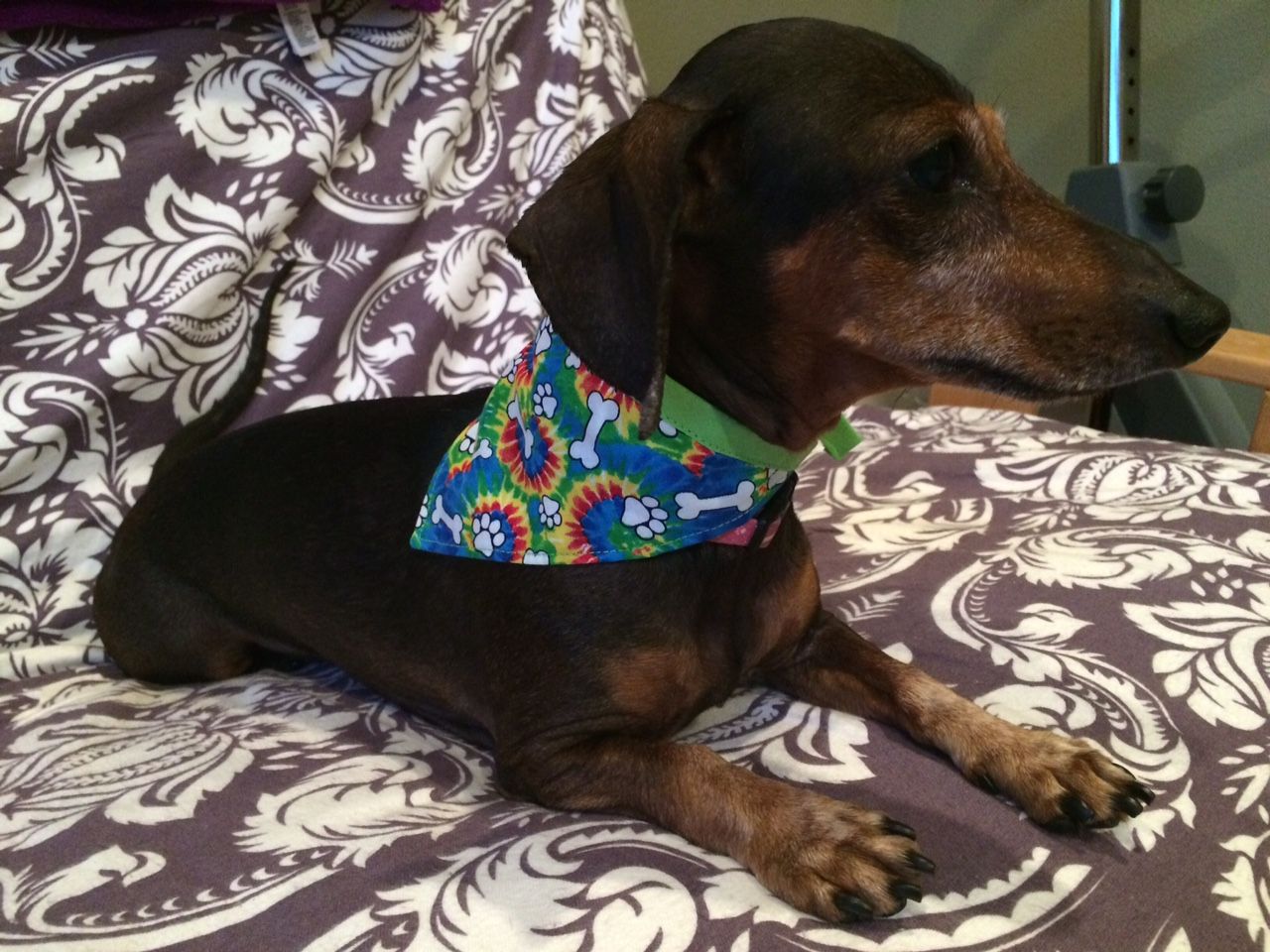 Look and see how cute it is? This side is the "hippie" side. LOL. The moment I had the phone facing her, she turned her head away. :/
How cute is she? It made me said that she is so frosty. I am so blessed to have her in my life. She is the most perfect girl for me.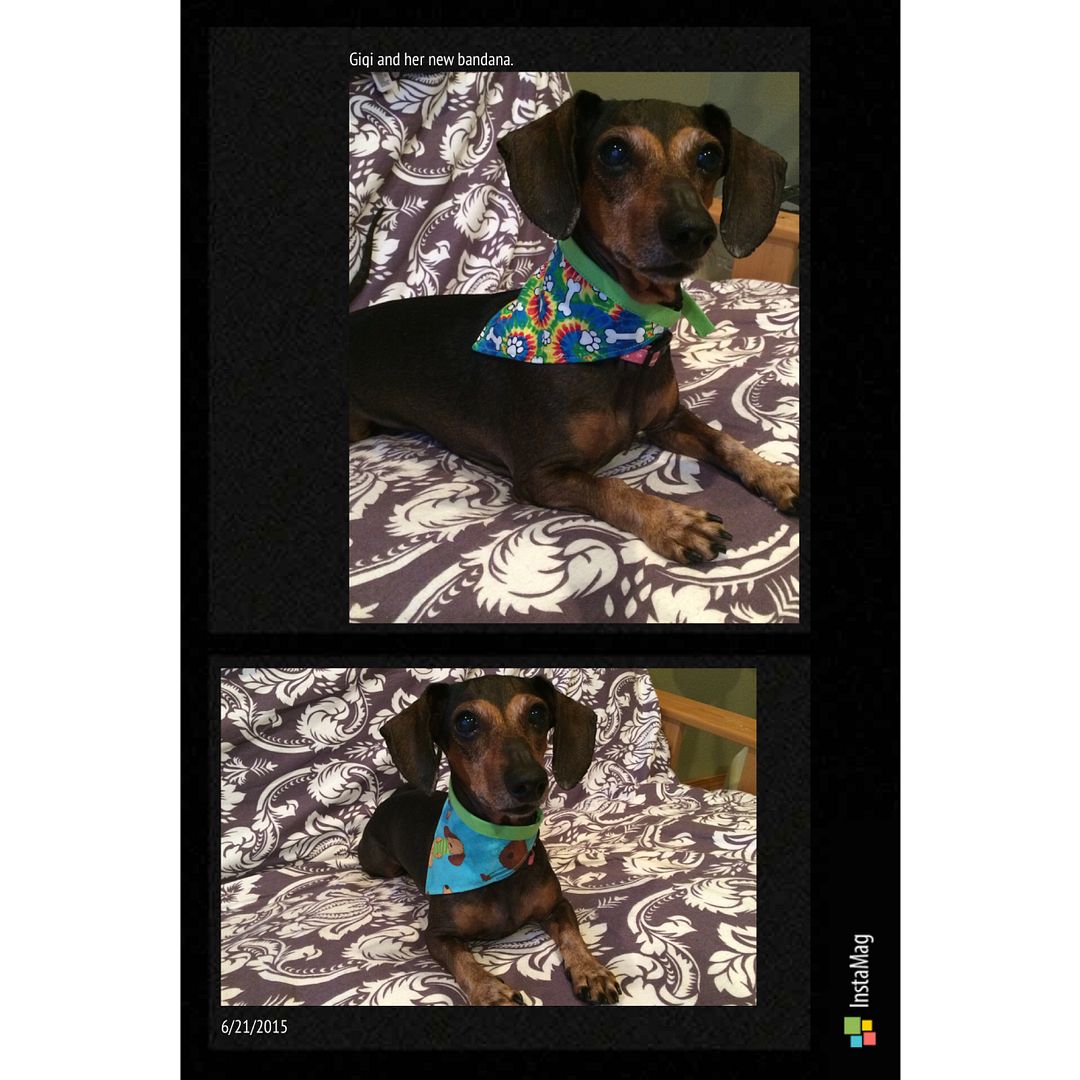 This photo shows the other side of the bandana. She really is too cute.