Went to a new dermatologist doctor today. I was going to, but finally I was like why not. Plus I have a good amount of HSA money. I arrived 15 minutes as suggested and have no problem finding the place (thank God).
The doctor was very nice. She listened to me and gave me suggestions and did a skin check for me. I was so stupid, I have to changed into one of those gown, but I wore it front side back. LOL. How am I suppose to know. Anyway, she did a culture on my hands, because I did a bit damage to it and she think it could be bacterial infection. She suggested CeraVe cream and a Dove moisturizing soap (from her description, it's a liquid) and also CeraVe Therapeutic hand cream too. She said to stay away from soap. And she is giving me a prescription of steroid (!!!!!!!!!!!!!!) and a shampoo. I am not sure what my next step is. Maybe I will try the steroid again or not.
For my current routine, I only use natural soap or MetaDerm wash and I use plenty of MetaDerm cream or sometimes other cream on the market. I know the importance of keeping my skin moisturized. And I also know Eczema can't be cured, but only managed.
As for my prescription:
Lidex ointment
.
Nizoral 2% shampoo
But overall my skin is ok.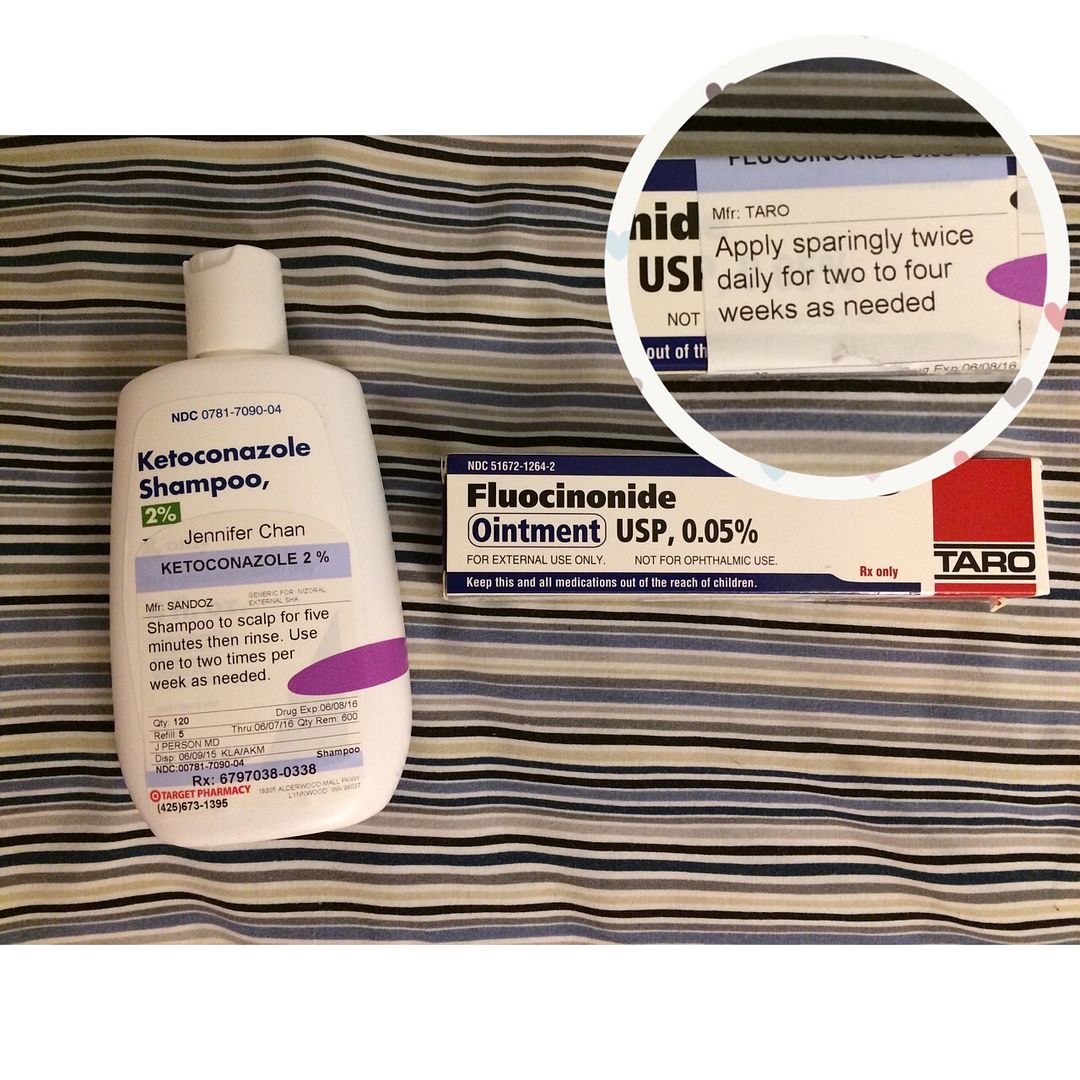 These are my prescription. I am not sure (still debating) on whether to use them. And they are not cheap at all.
I actually have my own "blend" of shampoo that works quite well for me, so I do not need this necessarily.