It has been hot here. I know it is nothing when compared to other cities (perspective), but it is hot for us. And we have no AC. Joy.
Does the heat mean much to Gigi? A little, I am sure. But she still wants her blankie! What?!
I finally remember to use my nose strip over the weekend. I use it on my chin too. I have these white head (?) and I can't remove all of them (not sure how anyway) and they are very visible (to me). So I used a nose strip on it and it is working amazing. Gross, but amazing.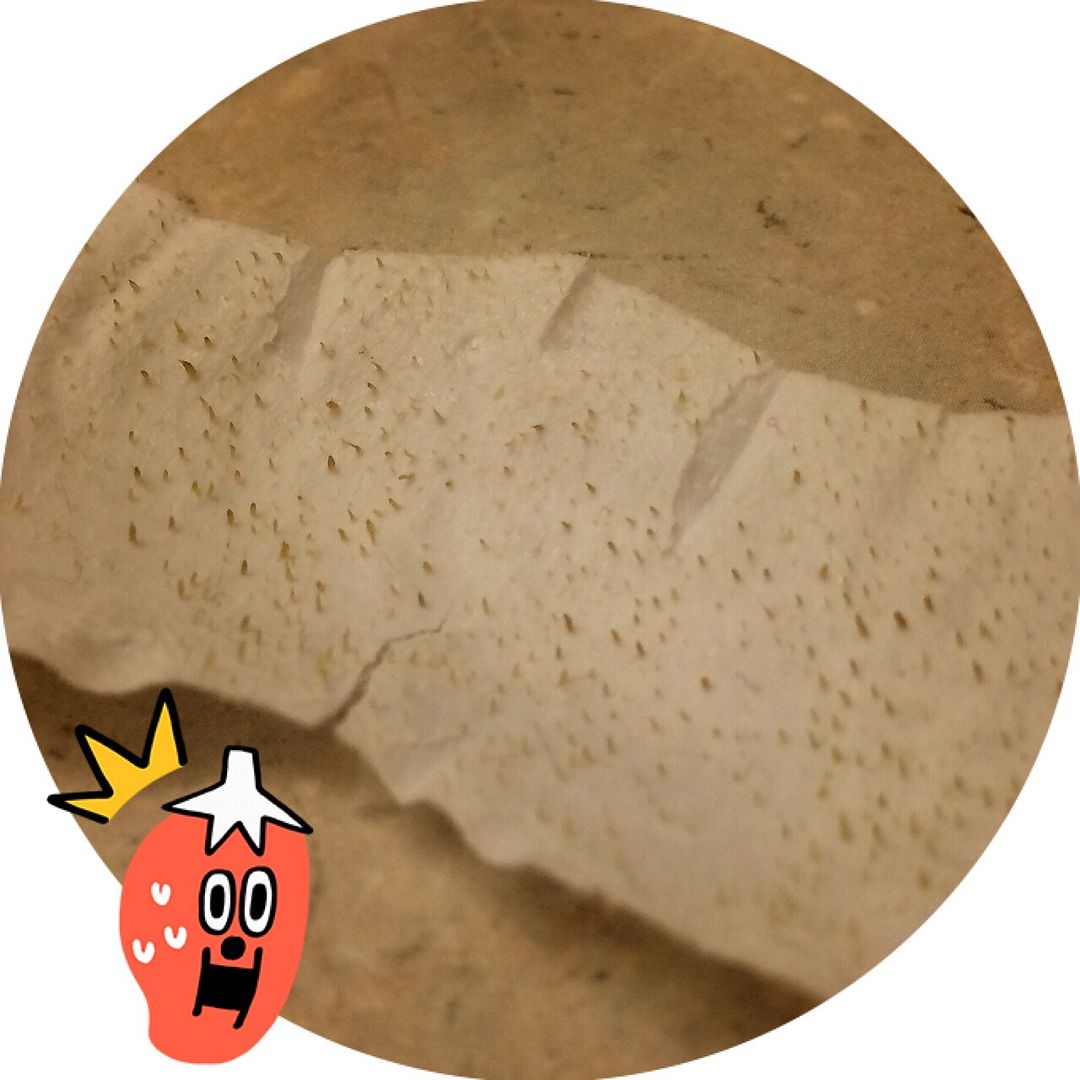 This is the other night, I made her do a quick down and she layed on my hands too. :)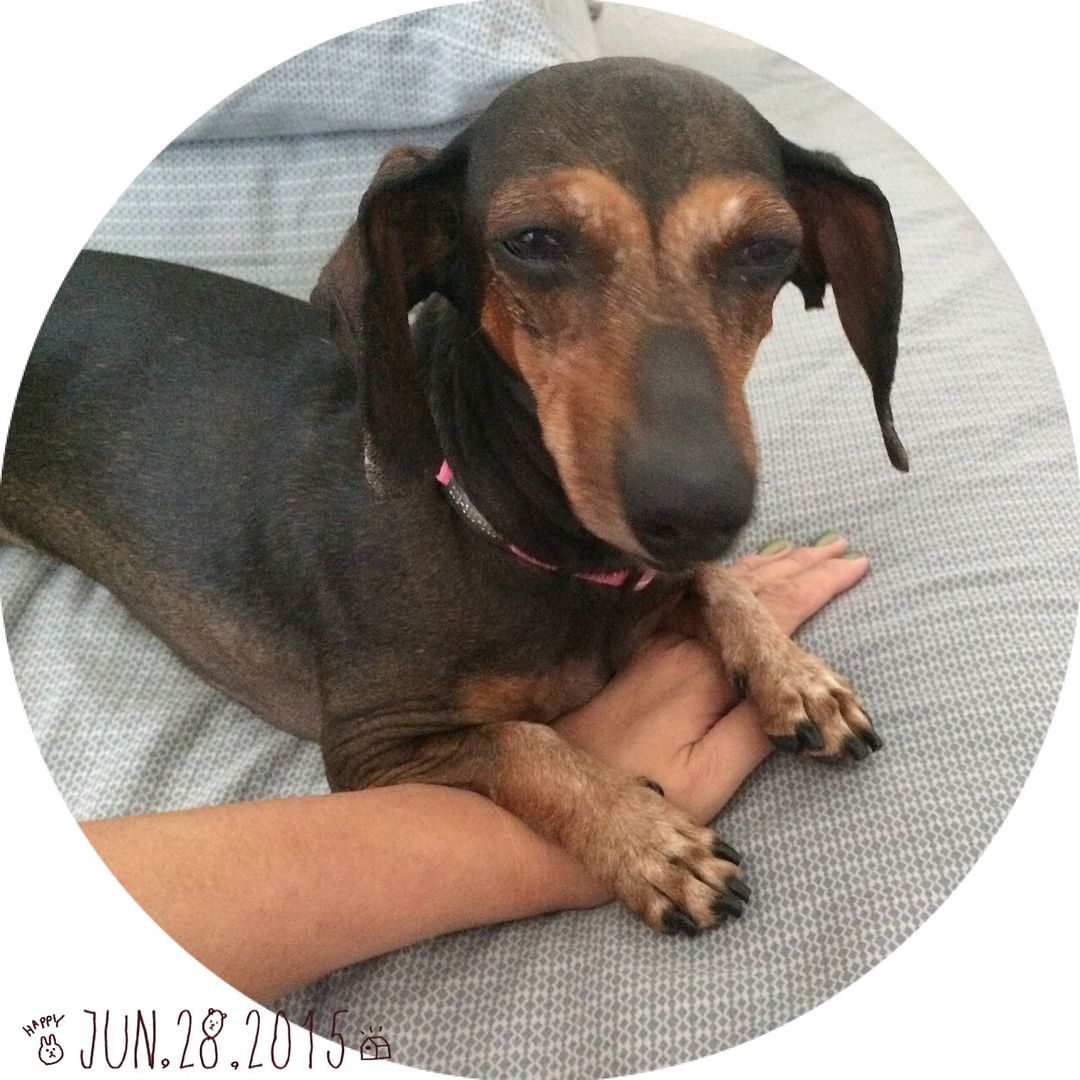 I decided to switch to my new Erin Condren starting July. My goal is focus on tracking information with the help of stickers, that means I am not going to be heavy on decorating. I enjoy looking at other people's planner, but they are overwhelming to me. Ha. So my initial start is mainly on information. I have started to put some of the birthday on and the rest of info I am just using post it for now. Trying to plan weekly. But I have to put these for Gigi. So cute! Simple and cute. The birthday sticker is from EC's sticker book. My new planner is the
Watercolor Palette cover
. I like it. I also just checked, I ordered the 12-month planner, not the 16-month (rest of 2015 and 2016, $5 extra)... but I got the 16 month one. Ha. I did add a photo to the back of the cover though.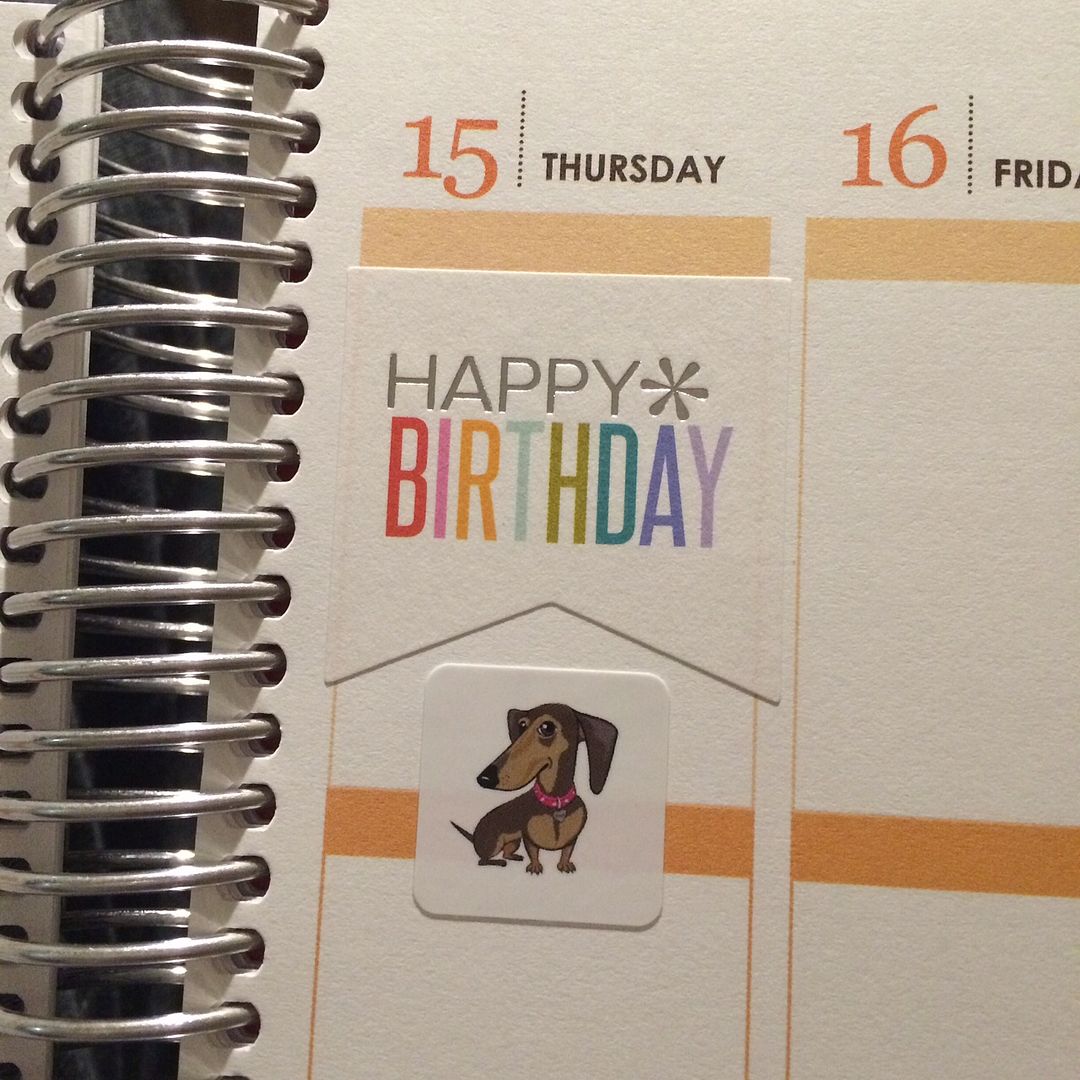 And I receive another "tool" yesterday, it is called a
bandolier
. It wraps around a planner and you can put pen/pencil in it.
This is what the website says:
[jour.nal ban.do.lier n.] a strap fitted with small loops for carrying pens, pencils, and other handy tools wrapped around a journal, planner, or other book.

NEW! mini size tailored to fit small journals like the pocket sized moleskine!

Having an idea and nothing to write with can be very frustrating and while pencil cases keep your pencils in one place they don't necessarily end up where you need them. The journal bandolier is my solution to this problem - you might find it useful too! Your pens and pencils at your fingertips and with your journal. Travel light - draw often.

This bandolier is made from elastic and fabric.

The Vital Stats:
- The strap of this bandolier is 1.5 inches wide
- It measures 4 inches long when laid flat
- Each slot is approximately 1 inch wide
- There are a total of 5 slots

What will it fit?
- The journal it is tailored to is the 3.5" wide Moleskine
- It will stretch to fit books with circumferences from 8" to 9"
- The slots will fit tools up to the size of a standard sharpie
I bought the mini one for my mini notebook. This is what it looks like, it came in with the cute note book too. Gigi was checking it out.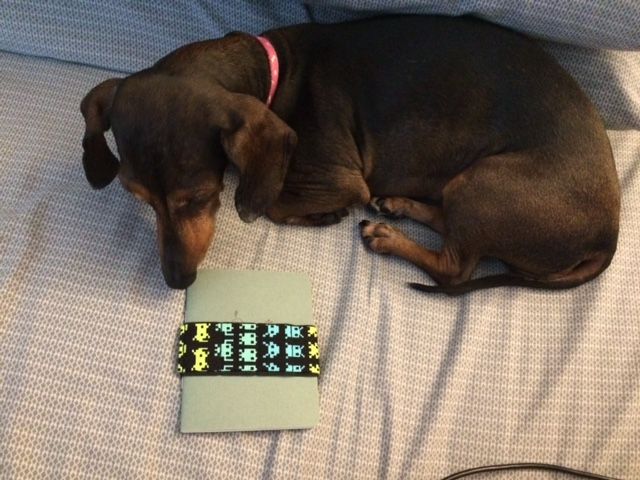 My goal for July is to buy less... leeeeeeeeeeeessssssssssssssssssssssssssssssssss. I need to behave. I am inspired by Emilie Clarke's
blog
. Here is the gist that synch with me:
I'm going hard with this #NoBuyJuly. I'm not allowing myself to buy makeup, clothing, Starbucks, meals or planner sutff. If I can live without it… I'm not buying it. Now… If I run out of foundation or mascara… I'm going to buy it. Also, if I need to replace something that makes me money I'm going to buy it. I have a feeling I'll need to replace the ink in my printer but I'll wait until it goes.
So there you... that's what's happening so far.