This post may contain lots of whining and such. Just a warning. I am not sure how this will go.
Did MORE yard work yesterday. For several reasons, I want to do a better job is pulling the weeds. I did that, but I did get annoyed towards the end with all the tiny/finer weeds... so I took out the bottle of round up and emptied the remaining content all over that area I was working on. Yay. I also water the yard. The other reason is to ESCAPE from the house... from annoying people and lazy bitch who does not help. She did mentioned long time ago "you should have asked me to help"... as in this is MY duty and she just helps. But of course she didn't help. I do what I do because I SEE it needs doing. But if you need me to tell you, then you are stupid. Anyway, the work was actually quite satisfactory... I got a mini workout (along with cramp), the temp was actually cooler outside and I was listening to my music and enjoying myself. So it was also good for me. Screw you all stupid people.
Gigi didn't want to get up this morning again. Silly girl. I feel bad that I had to work on the yard and leaving her alone. I must spend more time with her... maybe we will play ball tonight. So yeah, she didn't want to get up and only woke up like twice last night.
My hands are healing and I soooooooooo wanted to paint my nails. Why? I do not know. But it will be fun. I trimmed it some more this morning and I want to paint them black. Maybe with a holo top coat. My skin in general are doing ok, actually. Yay!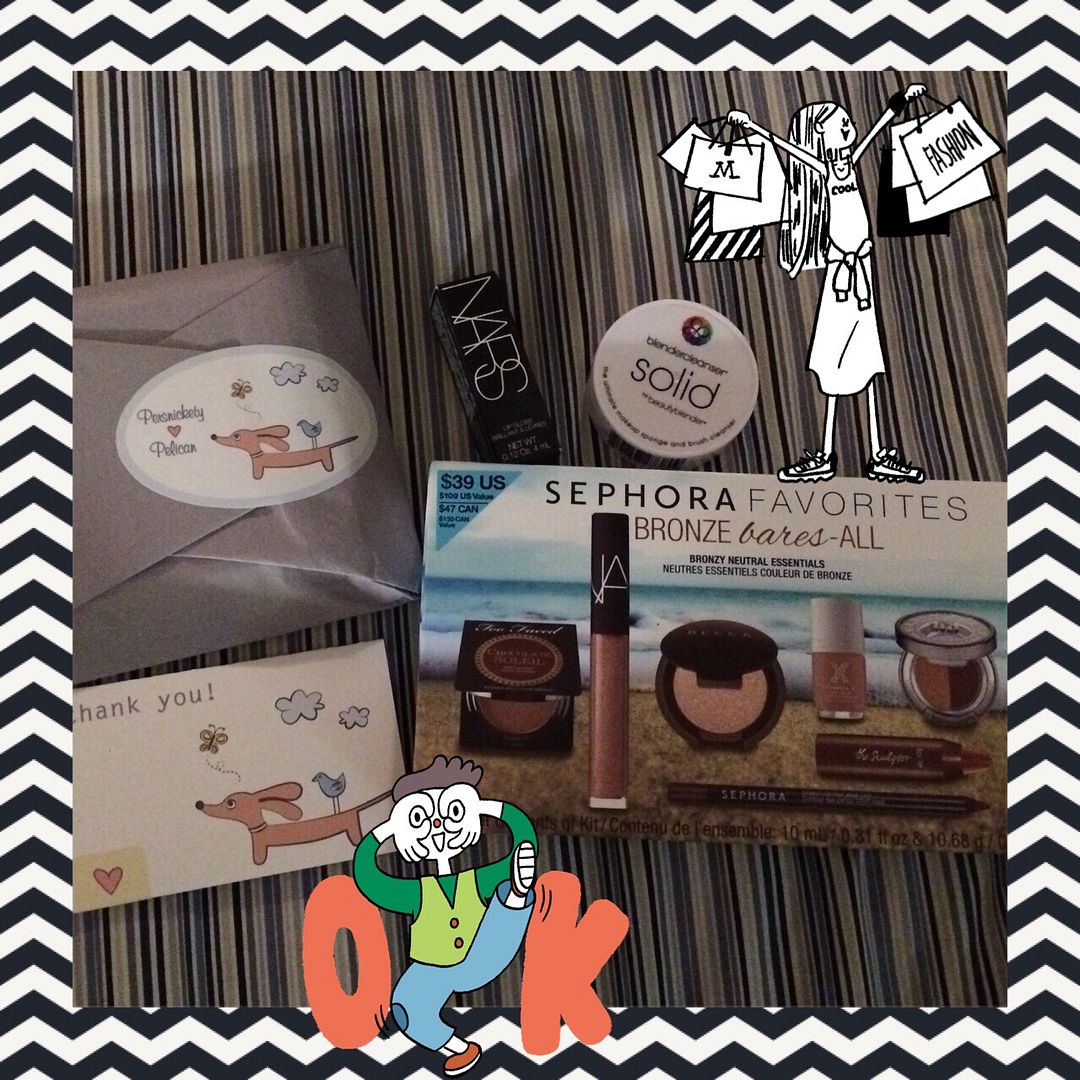 Got me some goodies! So let's go from left to right.
Dachshund Stickers - Set of 48 - Love a Doxie Stickers in Vibrant Tones
Dachshund Cards - Set of 6 with Envelopes and Stickers - Doxie and Bird Friend Stationery
I have purchased many things from this seller many times before. Her products are excellent. And they are so cute. This seller is great with communication, actually that's one of the reasons I made this purchase. I highly recommend this shop.
I "struggled" for a long time to decide whether I want to buy this, Sephora Favorites Bronze bared-all set. I do not "need" this set, especially I am not wearing much makeup now (so that my face can fully healed). I didn't buy it initially when it was released then it was out of stock, then it was in stock, so I thought "what the hell" and bought it. And now it is completely gone from Sephora's website.
But you can read more from G
. I am now kinda excited about it. I do like to use a bronzer to give my face some color. I am never really good with makeup application, so I try. Along with that purchase I also got the Beauty Blender solid cleanser, I have many little samples one from my Beauty Insider 100 points perk and I like it, so I am buying this big one. Then I got the free sunscreen sample bag. You get 10 free samples with $25 purchase, just use code SUNSET at checkout. And for a 100 points perk, I got me a Nars lip glass in
Orgasm
. I hope it is not sticky. I haven't play with any of these.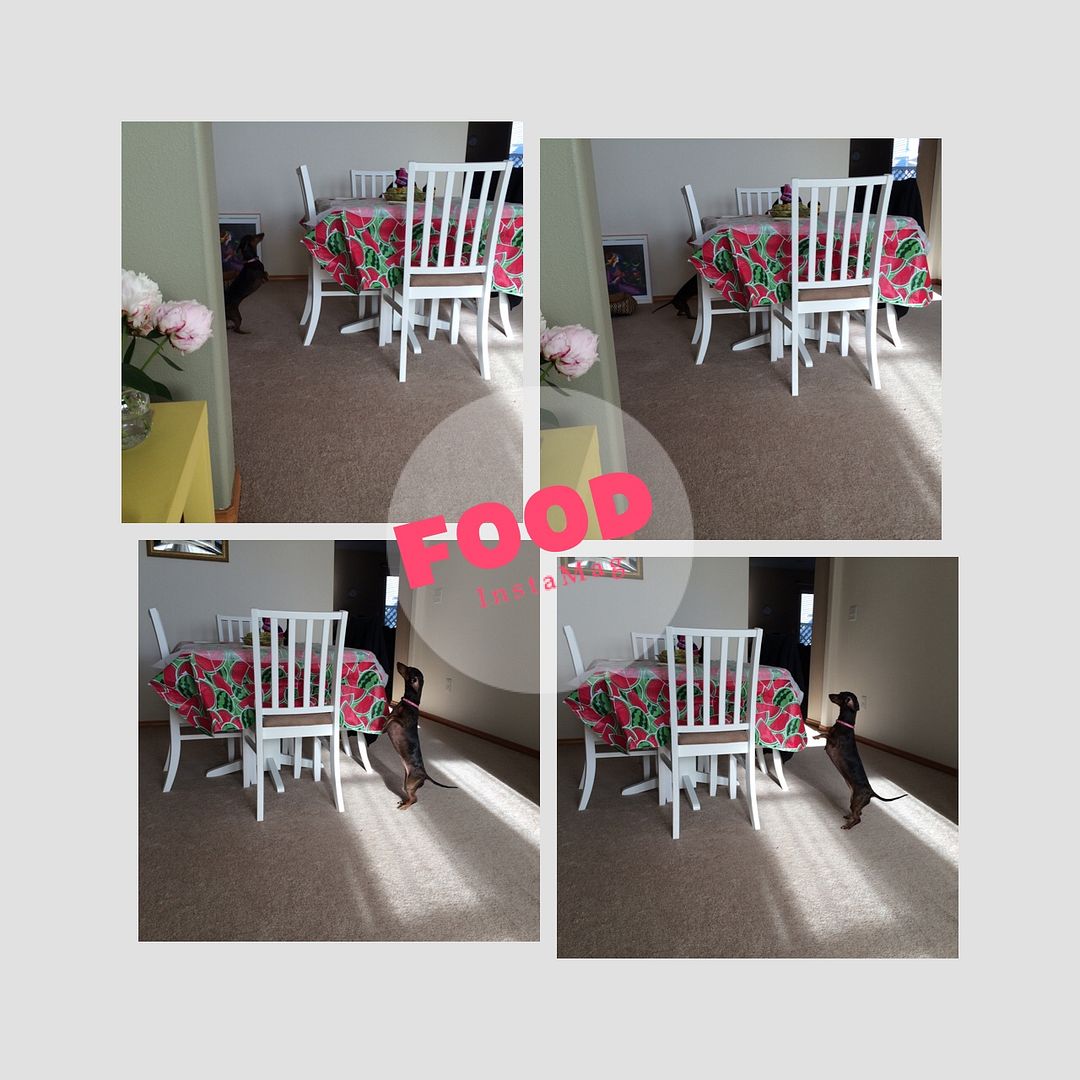 Dinner time. The silly girl. :) She was making her round to sniff. LOL.
She is love.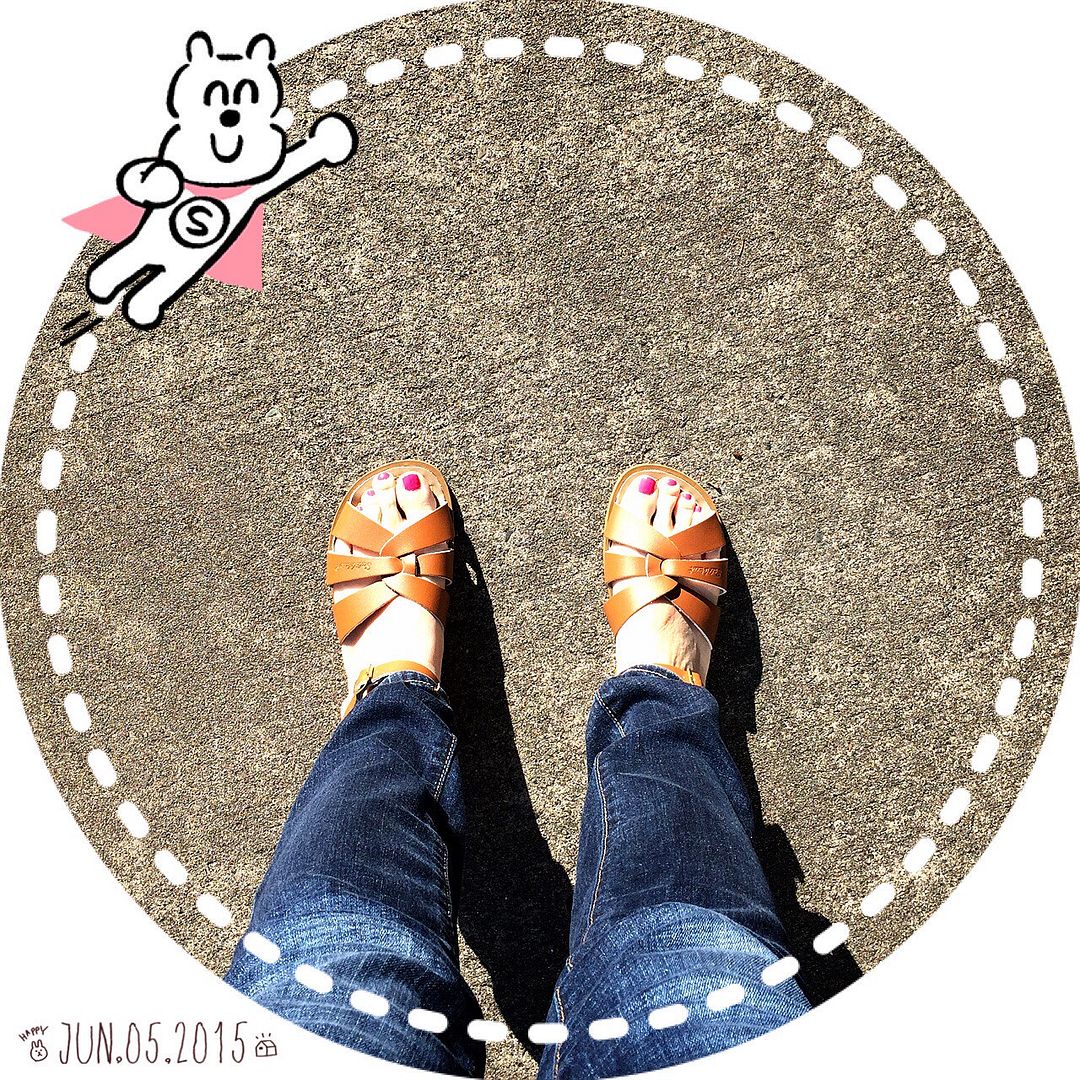 New friends. My new tan saltwater sandals. I have a pair of white ones and a pair of tan. :) I looked at photos I have found online. Tan is a very popular color. :) I don't mind getting other colors too. I guess these look more "professional" than wearing my Birkenstock to work. ;)
I copied this from my friend's FB. Because what she said here is what I feel and she writes it better. So...
Tomorrow is the 1 year anniversary of the shooting on SPU's campus. At SPU we just say "June 5th" and we all know what we mean and we all remember. This week has been one of remembering, healing and gratefulness. We've had several gatherings; each has been meaningful and full of the gifts and talents of our SPU faculty, staff and students. If you think about it, please pray for the families so deeply touched by June 5th on SPU's campus; the Lee family who lost a son, the

Williams family whose daughter suffered, but lived, the Meis family who gained international notoriety (probably the last thing they would ever want) and countless others in our community and in our lives beyond SPU. I am thankful for all of you; I kept your voicemail messages on my phone from that day until April. I was blessed and grateful for all of you. I still am...
Ok, the following is serious. I have read on FB lately with all the sad dog stories with doggies have to go to the rainbow bridge. Many of us know to let go of our beloved furry friends when their quality of life is no longer sustainable. I totally agree it is the right thing to do. My question is why when a human is very sick and the disease is not curable and it is obvious (non curable with lots of pain or vegetative with no possibility of waking up) that s/he had no quality of life that we try everything to "hang on"? I just don't understand. If the patient wants to hang on, that's totally fine, but what if s/he is ready to go? This is just a thought, not an invite for argument or whatever. So there.
I plan to sleep in on Saturday and have some me days if possible. I am quite stressed lately and I do not like it.